Over the years, we've seen countless backyards in need of sprucing up. The common thread in all of them? A lack of planning when it comes to outdoor space. Fortunately, it's easier – and less expensive – than you might think if you're an experienced DIYer.
Whether you have a small yard or a property where acreage is no object, you can enhance your lawn and garden in some ways without spending too much money.
Does your yard need a makeover? Perhaps with a dedicated spot for outdoor entertaining? Then this patio complete with fire pit might be for you!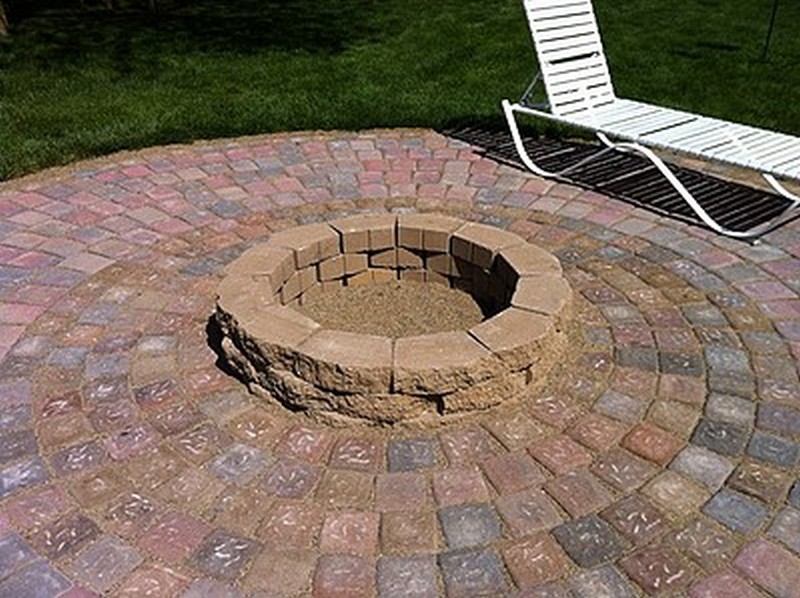 Everyone enjoys fire. This is a wonderful place to gather around in the cold weather with your friends and family. Stay warm while spending quality time with your loved ones. In summer it doubles as a simple paved patio or cheats and lights the fire anyway. No-ones going to complain! Any season of the year, an area like this is going to enhance your lifestyle.
And this fire pit isn't just a great place to 'hangout', it also doubles as a place to cook. Sure you can do marshmallows, but add a cooking grate you have a BBQ 🙂
Do you need a place to entertain your guests? Would this fire pit with patio help?
Materials:
Wooden Stake
Spray
Crushed Stone
Coarse Sand
Brick Pavers (large and small pieces) – choose what will complement the color scheme of your house
Cement or Polymeric Sand
Landscaping Adhesive
Water Spray
Steel Fire Ring (optional)
Tools:
Shovel
Steel Rake
Spirit Level
Rubber Hammer
Piece of Wood – to measure the equal spacing
Soft Broom
Click on any image to start lightbox display. Use your Esc key to close the lightbox. You can also view the images as a slideshow if you prefer 😎
If you liked this project, you will also like viewing these easy DIY projects…