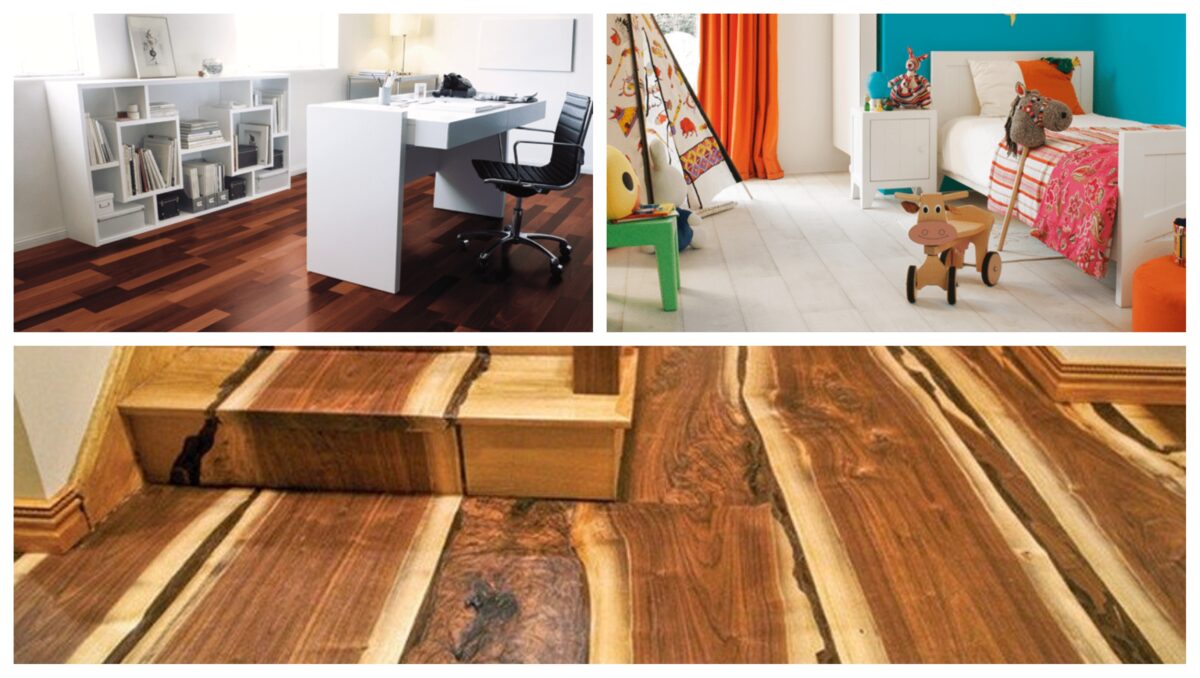 OK, the carpet may be soft underfoot but there are so many reasons why it's time for a change.
If you have ever been present when the carpet is pulled up, you have seen the mountains of dirt you thought you'd vacuumed away with your weekly clean!
Those millions and millions of fibers are wonderful at catching, trapping, and refusing to surrender everything from food crumbs to pet hair.
And, not to put you off your dinner, but… don't check your carpet under a magnifying glass. There are things that move in there!
The argument for hard floors – especially timber
Hard floors are many times easier to clean. They can be swept, vacuumed, and in most cases, wet cleaned.
As a two-dog family, I run over our floors every day with a dust mop. It's literally a 5-minute job and I remained astounded by how much hair those (short-haired) dogs manage to shed every 24 hours! Why aren't they bald like me???
Hard Floor Alternatives
Tiles:
They look great and come in a huge range of styles and colors. The downside is that they are not an easy DIY project, even when laid directly on concrete.
But, to me, the biggest challenge is chips and breakages. Tiles are brittle and chip readily when something falls – as it always will! And when you – or the kids – do happen to chip one, it will haunt you every time you pass it.
Another consideration is that the manufacturing of tiles is hard on the environment.
Vinyl:
I'm the first to admit that modern types of vinyl, especially the planked versions have a lot going for them. They are very hardwearing, relatively soft underfoot, and very easy to keep clean.
The downside is that they need a very good subsurface or you will end up seeing substrate imperfections spoiling your floor's appearance.
However, if you are laying directly on a good concrete floor, the plank vinyl is definitely worth considering.
Another downside is the ecological impact of vinyl manufacturing. Vinyl is made from ethylene and chlorine. The positive is the potentially long life of the floor. It can also, in theory, be easily recycled but you need to find a recycler who can handle it 🙁
Timber:
And that brings us to timber and timber laminate flooring. Timber comes in so many forms and hues – all of them visually warm.
Timber, being a natural product, is kind to the environment when grown sustainably. It is also very calming. But is a timber floor a DIY project?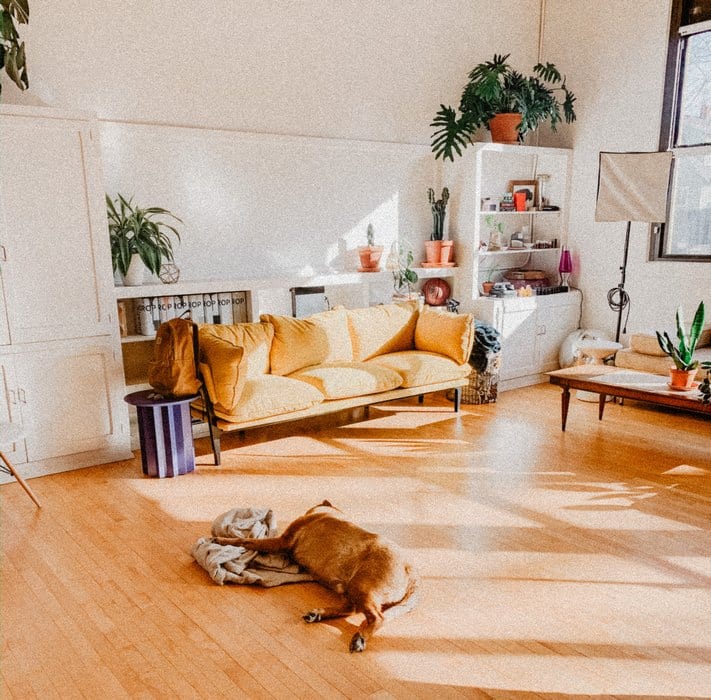 Do-it-yourself projects can be difficult when you're first starting out. Heck, they can sometimes be difficult even if you're a veteran of the practice.
Sure, changing your flooring may seem like a daunting task but it can actually be quite easy if you've selected the right type of materials for your project.
Like every successful DIY project, flooring choices just require a bit of research to come up with the right solution for your home.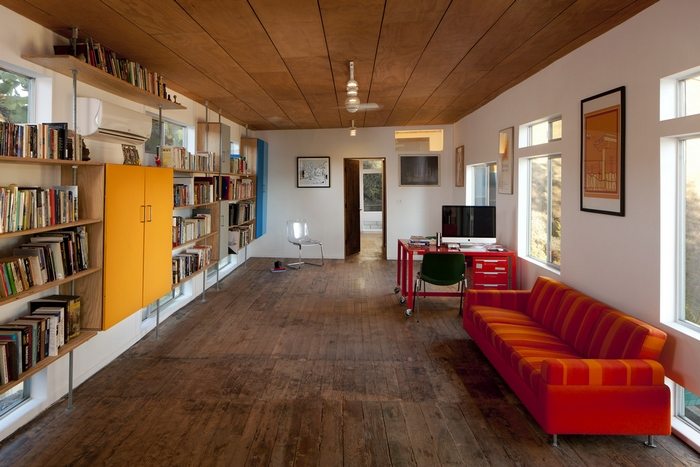 Click on any image to start the lightbox display. Use your Esc key to close the lightbox.
Here's some information on some floorboards you'll encounter during your research and how easy each type is to work with:
Engineered Flooring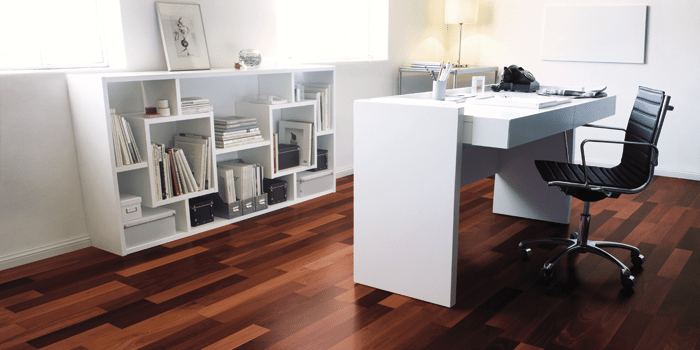 Engineered flooring systems offer the best attributes of a solid hardwood floor in an easy-to-install product. Having a thin timber veneer on top, engineered boards offer the complete look, feel, and durability of a hardwood floor with only partial cost, environmental impact, and installation difficulty. If you want to have your cake and eat it too consider an engineered product.
Parquetry Flooring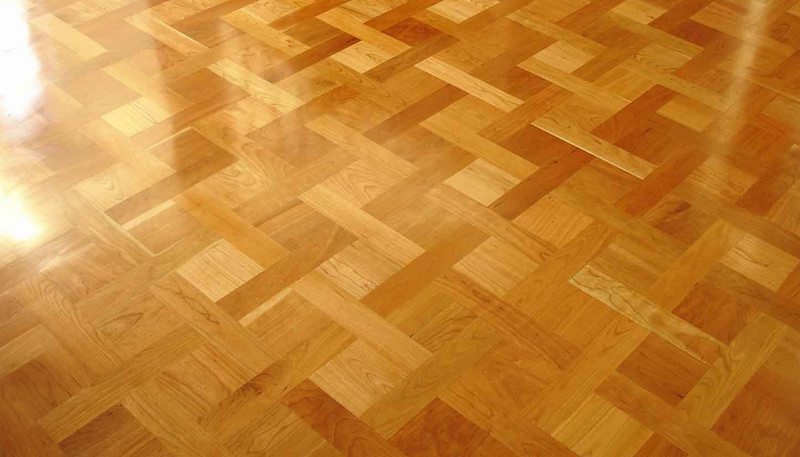 Parquetry wood flooring sometimes referred to as woodblock flooring, comes in a variety of materials, shapes, and patterns. Parquetry floors' versatility is also great quality as you can go for a classic or a modern look. Parquetry flooring is not recommended for novices. Though installation requires few tools, there are many pitfalls that beginners can fall into. A huge benefit that comes with parquetry floors is that they are very easy to maintain. If something were to get damaged, you would likely only need to replace 1 or two blocks.
Hardwood/Solid Flooring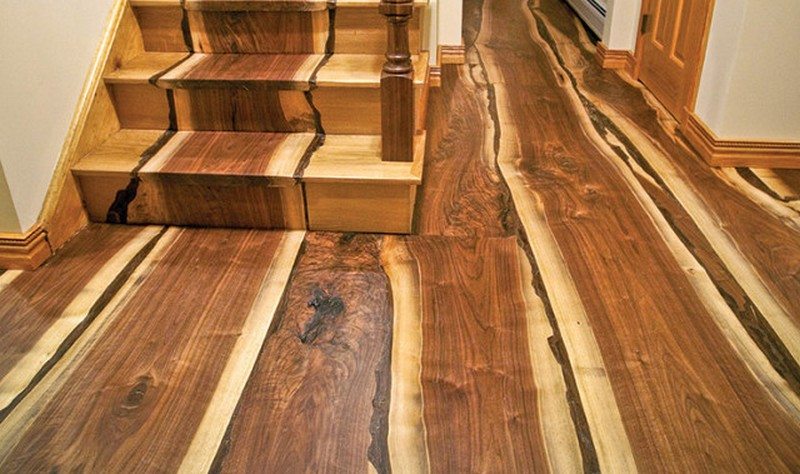 Hardwood flooring is the timber equivalent to a nice black suit. Its appeal is eternal; a polished timber floor will look as stylish in 20 years time as it does today. However, hardwood flooring can be quite difficult to install without prior experience or professional help. As great as it would be to have hardwood floors, this is something you might need a hand in the fitting.
Floating Timber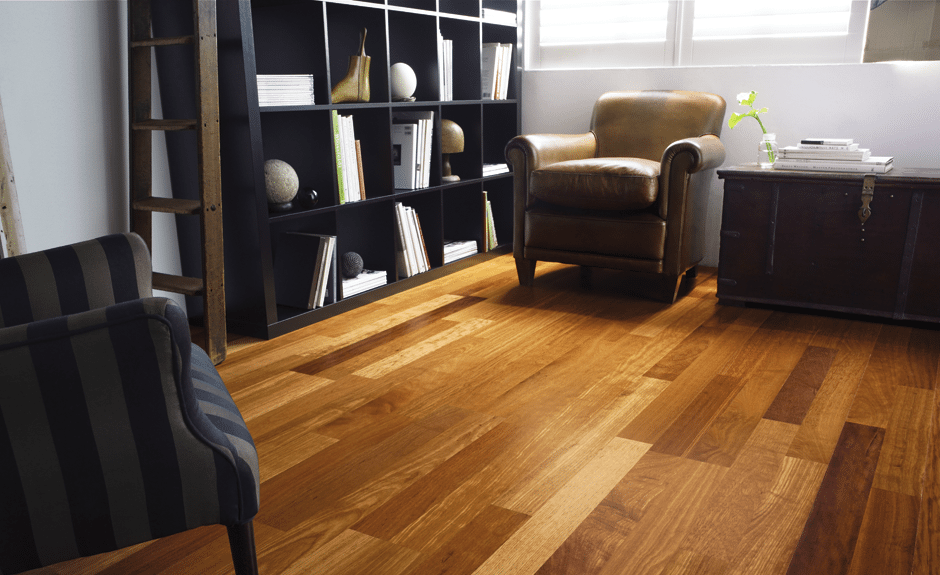 The installation of floating timber floorboards is very beginner-friendly. Engineered with "tongue and groove" or "click in" joints, floating floors can be easily installed without professional help. Once installed, no additional work is required; it can be installed quickly and enjoyed immediately. That sounds so easy that I just might pull my nephew out of pre-school to help me out with the installation.
Laminate Flooring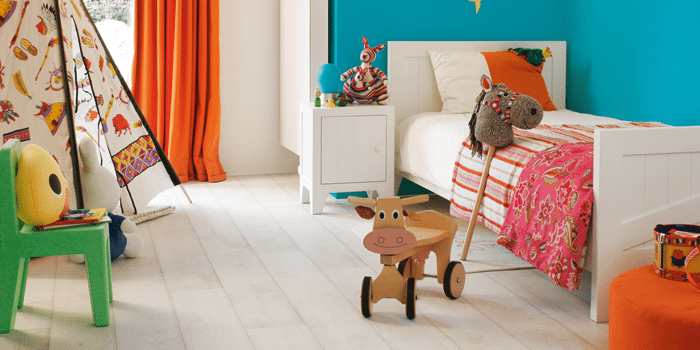 Laminate flooring provides a floor that is low maintenance, environmentally friendly, comfortable, warm, able to take a few knocks, and very natural. laminate floors are extremely easy to clean. They only require the occasional sweep or vacuum. Be wary about using a mop as water can be kryptonite to most floorboards.
Laminate floors can be installed quickly and used straight away. All that's involved in the installation is a simple click-into-place mechanism and your new floors are good to go. If you fancy yourself to be a DIY specialist, then laminate floors offer another level of savings that other flooring just doesn't provide.
Bamboo Flooring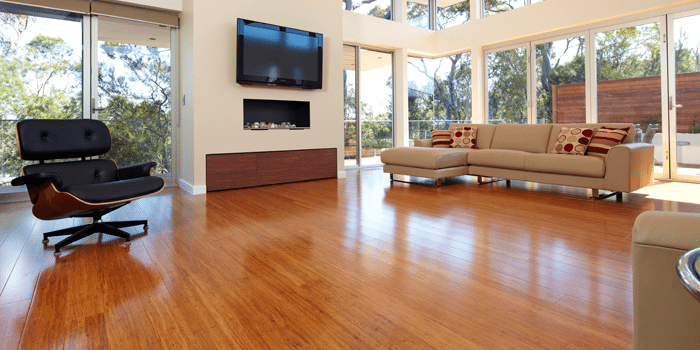 Bamboo flooring is an environmental alternative to traditional hardwood flooring. As a fast-growing material sourced from dedicated plantations, bamboo is a more sustainable option than traditional hardwood materials, which may take as long as twenty years to mature into viable crops.
Bamboo flooring is stable, cost-effective, and termite resistant. It's an extremely strong flooring option which makes it incredibly durable and a great long-term flooring solution.
It's the perfect D.I.Y. flooring solution for your home or commercial space due to how easy it is to install.
Summary:
There have never been as many flooring options available for the DIYer as there are today. Modern manufacturing techniques offer more colors, more finishes, greater durability, and true DIY friendliness. Prices cover the full spectrum from low-cost, 'budget' laminates all the way through to 'premium' solid hardwood floors. While most things today can be easily sourced online, flooring really is a 'must-see' to fully appreciate the textures and colors before purchasing.
If you found this interesting, be sure to check out our post about Australian Hardwood Floors…
---