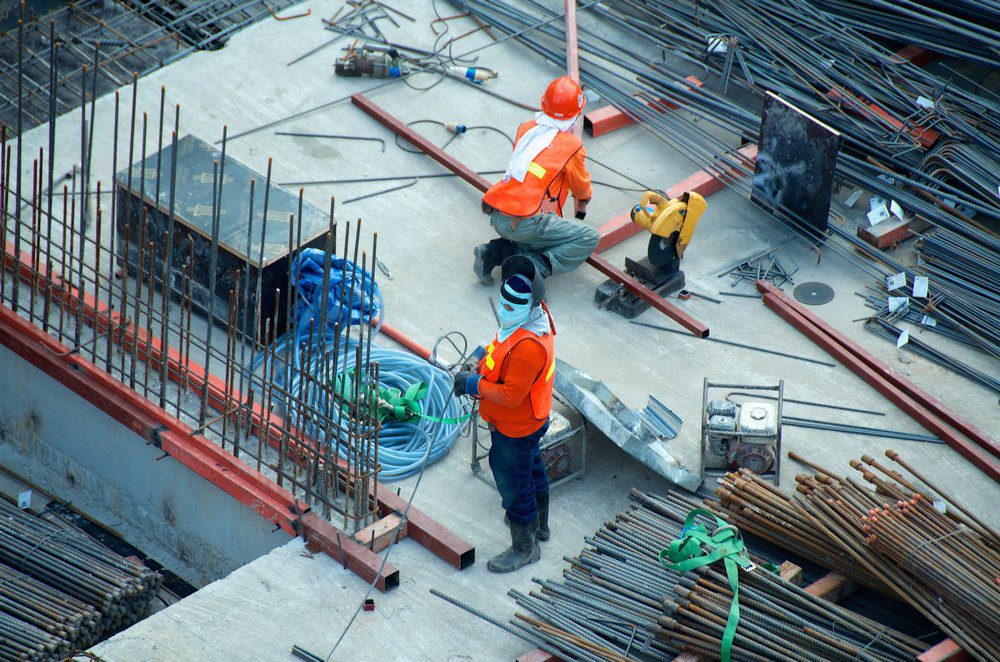 Construction projects involve a lot of risks, from safety hazards to cost overruns and scheduling errors. Identifying these risks ahead of time allows you to be prepared when they arise. If not mitigated, these risks can be detrimental to your construction projects, severely affecting your bottom line.
Construction risk management is vital for the success of any construction project. If you lack the necessary expertise, you might consider partnering with a reputable construction control company. This will help you develop and implement a solid risk management plan that will keep your project running smoothly, safely, on budget, and within schedule.
An effective construction risk management plan should include detailed yet easy-to-follow processes to help you define the various risks and prevent or reduce their likelihood. It should also help you to make better decisions on how to best mitigate the effects of potential risks and avoid them in the future. Here are the benefits of having a risk management plan for your construction project:
1. Increased Operational Efficiency
Creating and successfully implementing an effective construction risk management plan helps ensure you're always prepared with the necessary resources to deal with a problem when it arises. Equipped with a risk management plan, you can effectively plan for the various potential risks, allowing you to respond faster and competently and mitigate their effects. This saves money, time, and physical resources, allowing you to spend more time and resources on value-added tasks than constantly dealing with hazards.
Effective implementation of a risk management plan on several of your construction projects makes it easier for you and your employees to assess future projects. That's because you'll be better equipped with the tools and knowledge required to make data-driven decisions and avoid risks. This leads to improved efficiency and consistency of your construction operations. You'll also have the necessary tools to meet your project's budget and achieve your construction milestones.
2. Gain Confidence in Your Projects
Another benefit of having a sound construction risk management plan is it lets you gain confidence in your projects. Once you identify and access your potential risks, develop a budget for mitigating them, and have a comprehensive response plan to avoid or mitigate them, you increase your chances of finishing the project successfully.
Since a plan is reusable, you can take advantage of every opportunity to capitalize on your company's strengths. This enables you to assess your projects' success and build the best risk management practices for your future projects, saving time and resources in your construction projects.
3. Improved Safety
Construction is inarguably one of the most dangerous industries. That's because construction workers are exposed to many risks and hazards on site that could cause health complications, injuries, or even death. In fact, about 20% of worker fatalities in the US are in construction, but most of these fatalities can be avoided.
A risk management plan helps you identify and avoid potential risks, hazards, or disasters before they happen and compromise your workers' safety while working on construction sites. This ensures you create a safe and secure environment for your workers and reduce the likelihood of a safety hazard on the construction site. This not only reduces the number of injuries in the workplace but also reduces the threat of litigation and legal liability.
Without a clearly-defined risk management plan to ensure the safety of your construction sites, injuries, and fatalities are more likely to happen, leading to costly delays and lawsuits. Partnering with a trusted and experienced construction control company can help you create a detailed risk management plan, helping you avoid the risk of spending hefty amounts of money on legal and internal expenses and keep your projects moving on the right track. 
4. Increased Profits
Construction projects often face numerous risks due to unanticipated events. This includes damage to property, natural disasters, fires, overlooked design omissions, theft of materials, injuries, and deaths, erroneous quantity surveying, and many more. If not managed, these risks can lead to drastic schedule delays and additional expenses, costing your company thousands of dollars or even causing you to close your business.
With a detailed and well-thought-out construction risk management plan, you can adequately plan for potential risks and unexpected events that could disrupt your operations and lead to additional expenses. While no risk management plan can protect your company completely against disasters, having a carefully-crafted plan in place can increase your likelihood of achieving long-term profitability.
Your risk management plan can help minimize extra costs and increase revenue from your construction projects in different ways. Through risk assessment, you can identify potential problems that could cause major issues. Using the risk assessment findings, you can develop control measures and plans to improve workplace safety, reduce the likelihood of accidents and fatalities and protect your financial resources.
A plan can also boost your company's profits by reducing or preventing non-compliance issues that could lead to costly penalties, fines, and lawsuits. Providing employees with a safe and secure working environment can show them that you care about their safety and well-being, boosting their morale and productivity. This motivates them to work more effectively and efficiently, helping you meet your project timelines without incurring extra costs.
5. New Business Opportunities
Regulators and potential investors often consider litigation and other types of risks a business liability. Having a good risk management plan enables you to prevent and mitigate potential risks upfront, making your construction company a more attractive investment to investors. A carefully-crafted plan ensures you successfully complete projects, building your company's reputation and attracting more clients. This increases your company's overall revenue.
Effective construction risk management demands a high level of communication and collaboration between all involved parties. Ensuring everyone is on the same page regarding the project's progress and working together can enable you to identify and manage construction risks before they develop into a problem. A carefully-crafted risk management plan can help you to assess those risks and develop appropriate measures to mitigate them.
Endnote
Each construction project comes with its own set of problems and opportunities. The worst thing about not dealing with these challenges upfront is that they can cause drastic delays in project delivery and additional expenses, which could hurt your company's overall revenue and reputation. An effective risk management strategy can allow you to easily identify potential risks, assess them, and prevent them from happening.
Effectively managing your construction project's risks can streamline your company's operations, lower your project's costs, enhance workplace safety, and become more confident in the success of your projects. This ensures you enjoy more financial savings, greater employee productivity, better decision-making, and increased chances of success in your future construction projects.