Every year, thousands of construction workers are injured on the job. Some of these injuries are caused by external factors, such as weather conditions or faulty equipment. But in many cases, the construction company may also be accountable for the mishap.
Here are some of the most common safety hazards that can hurt on the job site and how to avoid these mishaps.
Slips, Trips, and Falls
Construction workers are often exposed to hazards that can cause serious injury or death. One of the most common dangers is slips, trips, and falls.
According to the Occupational Safety and Health Administration (OSHA), falls are the leading cause of death in the construction industry. Falls often occur when workers are not using proper safety equipment or working in an area that is not properly secured.
Always wear proper safety gear, such as a hard hat, safety glasses, and gloves to prevent slips, trips, and falls. In addition, be aware of your surroundings and take precautions to avoid potential hazards.
Repetitive Stress Injuries
Repetitive Stress Injuries occur when the same motion is performed repeatedly, often resulting in inflammation or even damage to the tendons, muscles, and joints. Common repetitive stress injuries include carpal tunnel syndrome, tendonitis, and trigger finger.
Symptoms of these injuries range from mild discomfort to severe pain and can ultimately lead to permanent disability. To reduce the risk of repetitive stress injuries, you should take breaks regularly, perform stretching exercises, and use proper techniques when performing tasks.
Furthermore, ensure your employer provides ergonomic tools and equipment to help reduce the strain on workers' bodies.
Vibration Injuries
Vibration injuries occur when your body is exposed to vibrating equipment or tools for extended periods. The vibrations can cause damage to your joints, muscles, and blood vessels. Symptoms of vibration injuries include numbness, tingling, and pain in the affected area.
If you think you may have a vibration injury, it is important to see a doctor as soon as possible. Treatment for vibration injuries normally includes rest, ice, and physical therapy. With proper treatment, most people make a full recovery. However, vibration injuries can lead to chronic pain and disability if left untreated.
Equipment Hazards
Equipment-related injuries occur when workers are not properly trained to use certain tools or fail to follow safety procedures. Some of the most common equipment-related injuries include cuts, bruises, and fractures.
Workers can also be seriously injured if they are struck by falling debris or if they become entangled in machinery.
To avoid these kinds of injuries, make sure you receive proper training in using tools and equipment. You should also be aware of potential hazards and know how to protect yourself from them.
Power Tool Hazards
Construction workers use power tools to perform many different tasks. While these tools can be very helpful, they pose a serious safety hazard. One of the most common dangers is kickback.
This can occur when the blade of a saw or other cutting tool gets caught on something and is suddenly forced back toward the operator. Kickback can cause severe injuries, including amputation.
Another hazard to watch out for is flying debris. This can happen when a power tool breaks through a wall or other surface, causing pieces of wood or other materials to fly toward the operator. 
To help prevent these hazards, always wear proper safety gear, including eye protection, and follow the manufacturer's instructions for safe operation.
Hearing Loss and Other Hearing Damage
According to the Centers for Disease Control and Prevention, exposure to loud noise is one of the common causes of hearing loss. Unfortunately, construction sites are often filled with loud equipment and machinery, making it difficult for workers to avoid prolonged exposure.
In addition, many construction workers wear earplugs or other protective gear while on the job, which can actually increase the risk of hearing damage if not used properly. To help protect their hearing and ensure they are not hurt on the job site, construction workers should be aware of the dangers of noise exposure and take steps to minimize it.
When working around loud equipment, they should wear earplugs or other protective gear and take breaks in a quiet area away from the noise whenever possible.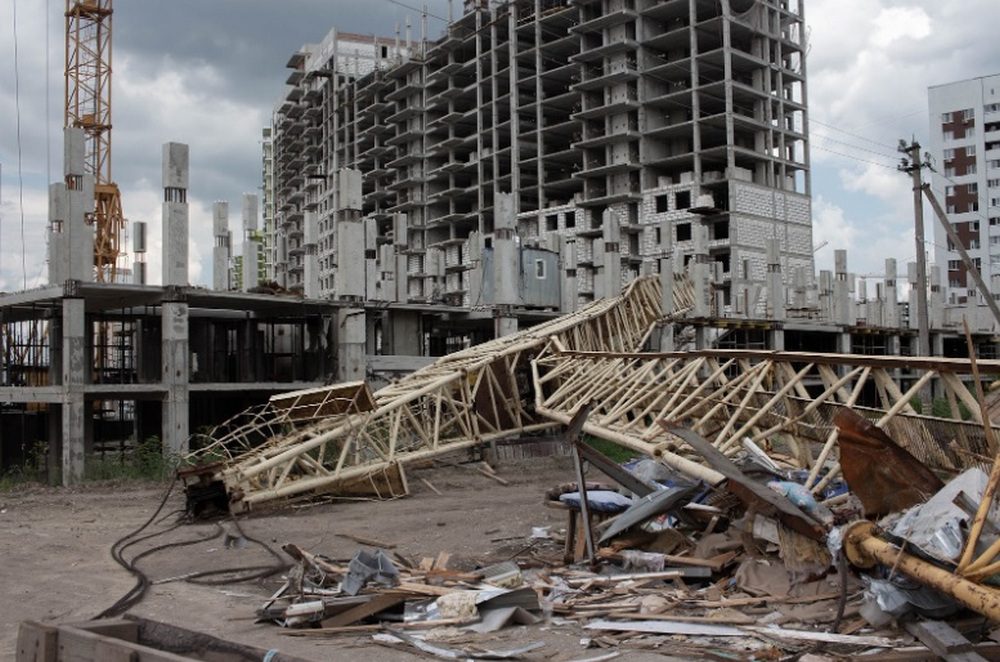 Why Call a Construction Accident Lawyer After Getting Injured on the Site
Compensation Entitlement
If you are injured in a construction accident, you can be entitled to compensation for your suffering and pain. A construction accident lawyer can help you understand your legal rights and options and fight for the compensation you deserve.
Deal With the Insurer
The insurance company can try to lowball you if you attempt to settle your claim without a lawyer. They can offer you a settlement that is much lower than what your claim is actually worth. A construction accident lawyer will ensure that you are not taken advantage of by the insurance company and will fight for the full value of your claim.
The Statute of Limitations May Apply
The statute of limitations is when you can file a lawsuit for your injuries. If you wait too long to file a lawsuit, you can be barred from recovery. A construction accident lawyer can ensure that your lawsuit is filed on time, so you do not lose your right to recovery.
Your Case May Be Complex
Construction accidents often involve complex legal issues, such as determining who is at fault for the accident. A construction accident lawyer will have the experience and knowledge necessary to navigate the complexities of your case and will fight for the best possible outcome.
Ease Your Life
After a construction accident, you should focus on your physical and emotional recovery. Dealing with the legal aspects of your case can be difficult and time-consuming. Hiring a construction accident lawyer will allow you to focus on your recovery while they handle the legal aspects of your case.
The Takeaway
As a construction worker, learn about these hazards to avoid injury on the job. Review safety protocols with your employer, and always follow the manufacturer's instructions when using tools and equipment. Be aware of your surroundings and be on the lookout for potential hazards. If you have concerns about safety on the job site, speak up – it can save your life.