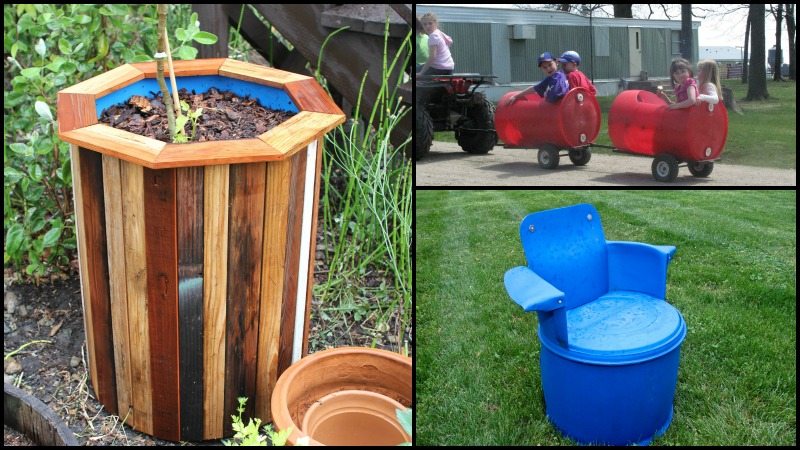 Plastic barrels are usually used for storing and selling liquids. Empty, they might be considered trash, but they can be so much more with these clever ideas! Typically strong and durable, those empty plastic barrels can be upcycled in some wonderful ways by clever DIYers.
Plastic barrels are a versatile material DIY-ers can always consider when they're in need of something for the house. It might be an item for gardening or the outdoor area, or even something the kids can use for some outdoor play. Indeed, plastic barrels are a clever alternative for things that are often very expensive when store-bought!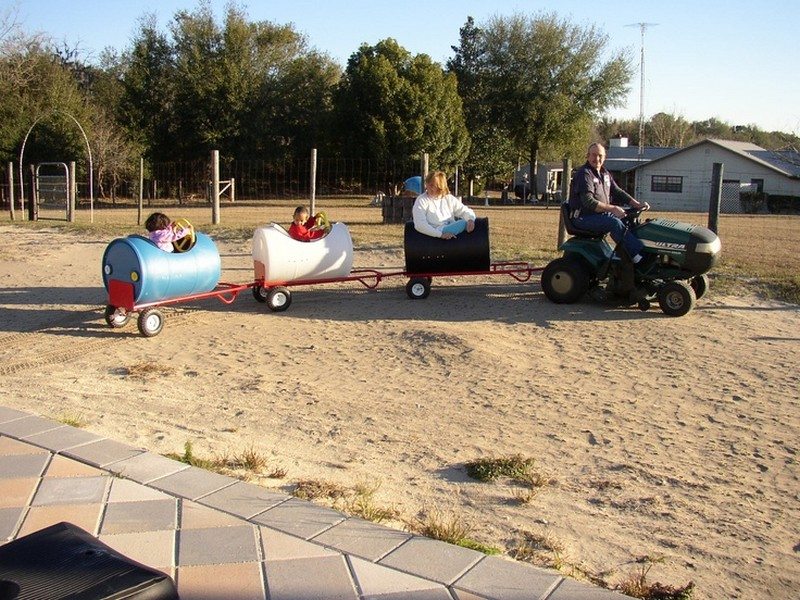 Don't have any empty barrels or access to any? Don't despair, just go as far as Craigslist, Gumtree, or your local Facebook 'buy, swap and sell'. As with pallets, it's important to know and understand what those barrels originally contained. Even then, it would be worth giving them a good scrub out with detergent.
Is there any plastic barrel idea in the list below that you want to give a try? Or did we miss something? Let us know in the comments section below!
Click on any image to start the lightbox display. Use your Esc key to close the lightbox. You can also view the images as a slideshow if you prefer

Trailer Ride
Top Bar Bee Hive
Chair
Rain Barrel
Dog House
Sink/Washing Station
If you liked these, you will also like viewing these recycling and upcycling ideas…