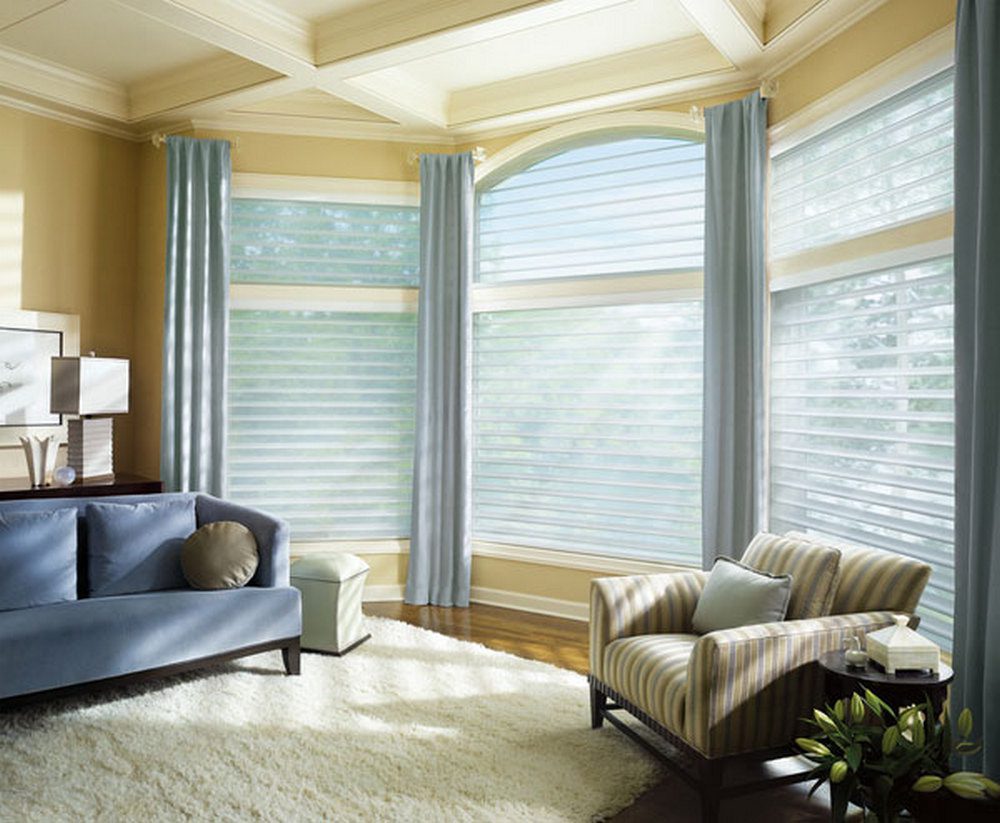 Planning to redecorate your home but not sure where to start? Window treatments are a great way to elevate the look of your home with minimal effort. But their functionality and advantages go far beyond their aesthetic appearance.
Window treatments allow you complete control over the amount of light that enters your home, preventing the paint, furniture, and wood surfaces from fading due to prolonged exposure to sunlight. In addition, they keep your privacy intact, block noise, and maintain the room's temperature.
No matter the type of windows you have, there are various treatments available to choose from! Here, we break down the 7 most popular types of window treatments. Keep reading!
1. Roller shades
Stylish and vibrant – roller shades are a great choice if you are on a tight budget. They are easy to operate and come in various opacities and materials.
Roller shades look lovely on their own, but when combined with curtains, they enhance the aesthetic appeal of the windows. Furthermore, pairing them with other window coverings like curtains or solar shades provides better protection from glare and UV rays.
They are an excellent option for windows with extra-thick molding as they allow treating the windows without hiding the architectural detail.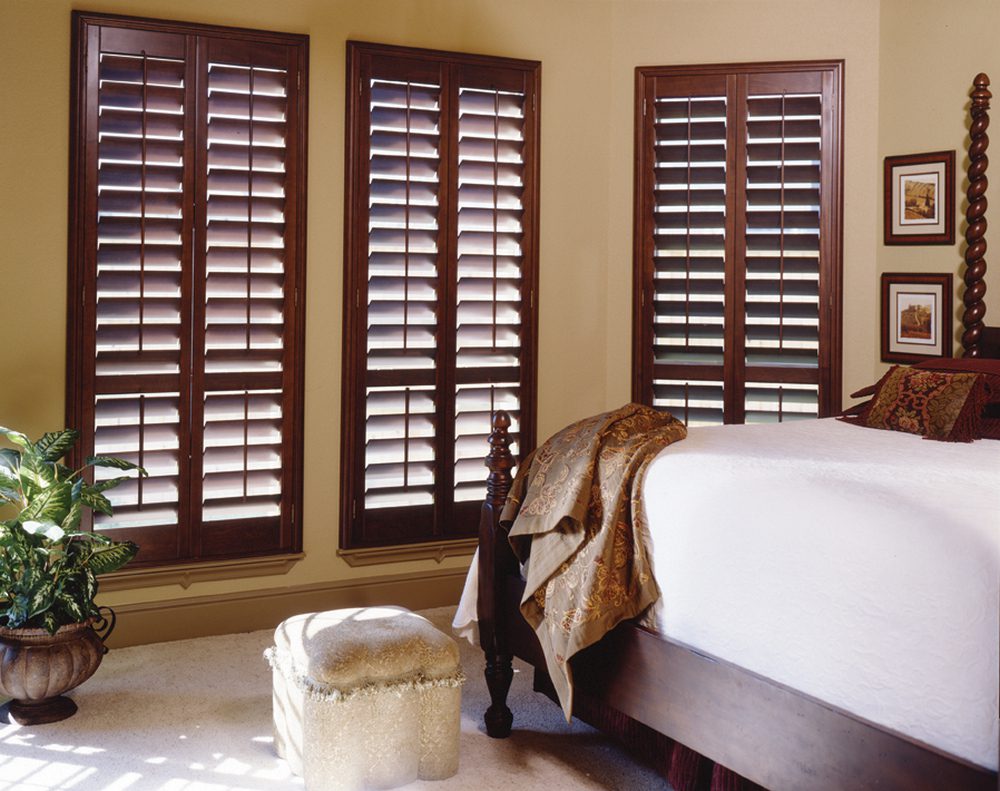 2. Woven Wood blinds
Also known as bamboo shades or matchstick shades, wood blinds are a perfect choice if you are looking for a natural, relaxed vibe for your home. They are a great way to add texture to your windows and elevate their boring look.
Available in various materials like bamboo, grasses, twines, and reeds, these blinds can truly make your home glow when the sun is shining through.
Wood blinds are entirely customizable and can easily be used for angled windows, bay and corner windows, sliding glass doors, and french doors. You can add fabric trim to these blinds to make them fit your window or add liners for additional privacy and insulation.
3. Cellular shades
Featuring a unique honeycomb design, cellular shades are the most energy-efficient window treatment option. They provide excellent insulation and come with an attractive, simple design that complements any decor. 
The cell-shaped pattern of these shades holds the trapped air creating a barrier between the window surface and the room. This prevents the warmth from escaping during winter, keeping the energy bills down. 
These shades add a pop of classic style and are ideal for traditional living room units like picture or casement windows. They come in a single, double, or triple cell, offering a choice between a blackout or a light-filtered look. Overall, cellular shades are one of the most popular window treatments to complement your interior and improve control over daylight and privacy.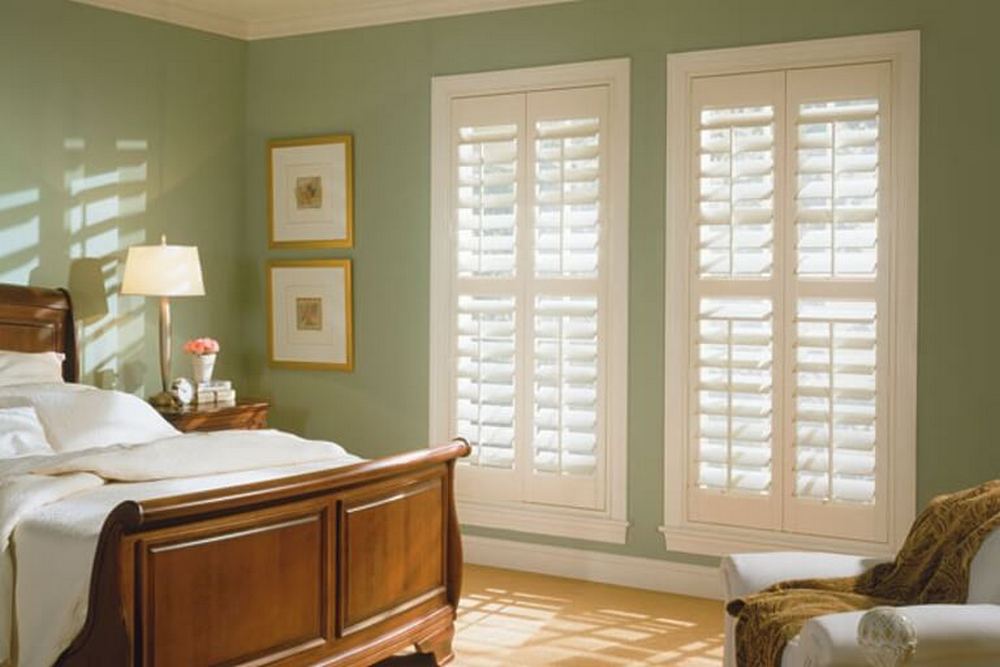 4. Venetian blinds
Made of plastic, metal, or wood, Venetian blinds are one of the most popular types of window treatments. These blinds can easily limit the amount of light entering your home and change the direction from which the light penetrates.
If you are looking for a traditional, classic look, these blinds are what you need! They are ideal for kitchens, bathrooms, and home offices. These blinds are supported by cords or cloth strips called tapes that allow the slats to rotate 180 degrees. You can adjust the rotation of the slats to achieve different levels of separation between them.
Venetian blinds are pretty easy to clean and operate; however, the most significant advantage is that they are suitable for windows of any shape and size.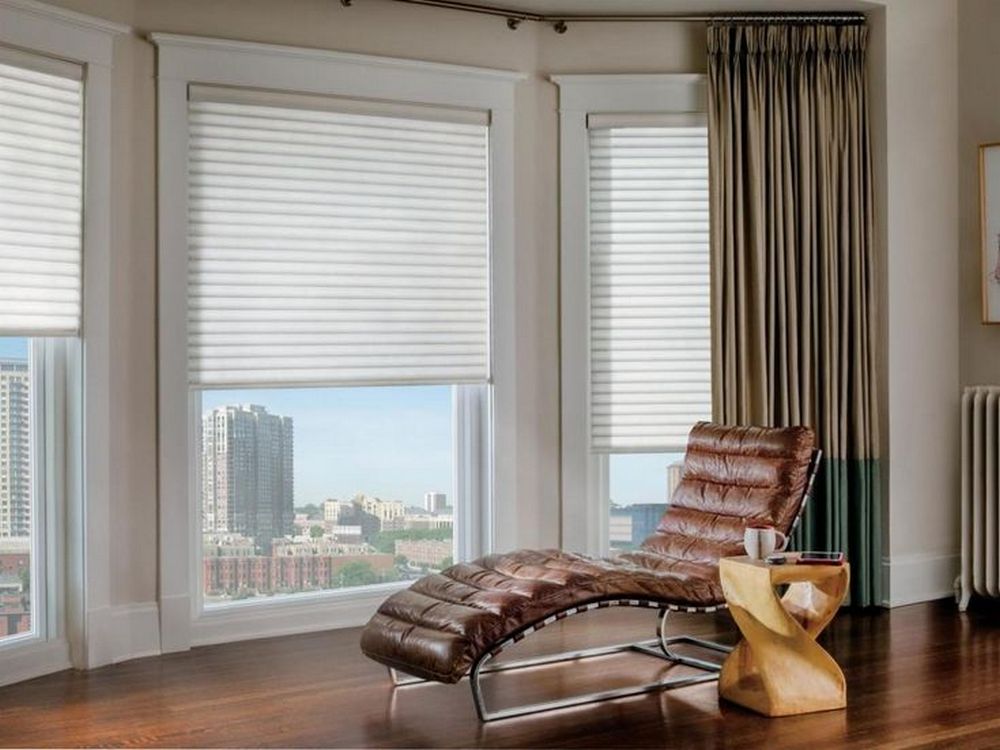 5. Roman shades
If you prefer a soft, drapery appearance with an airy vibe, roman shades should be your top choice. They are soft fabric window coverings that, when lowered, lay flat against the window; when raised, they elegantly and crisply fold up into horizontal folds.
These shades are available in many colors, patterns, and light-blocking options and can be operated by a conventional cord or chain mechanism.
From a private room (bedroom) to a more formal setup (drawing room), these versatile shades can be used almost anywhere, given that you choose the suitable fabric and color.
6. Sunset shutters
If you want more control over the amount of natural light that enters your home, then plantation shutters are a great option. They are an excellent substitute for less expensive window treatments that bring flair and functionality to any room. 
Unlike plastic blinds or cloth shades, these shutters offer good insulation, are simple to maintain, and won't fade over time. Due to their classic style, handcrafted detailing, versatility, and simple-to-use interface, they will also increase the value of your house.
They give an architectural feel to the windows. Typically, shutters have a distinct, appealing style that looks attractive from the inside and outside.
7. Pleated shades
These shades may be a good solution if your rooms are directly exposed to sunlight. Also known as window sunglasses, pleated shades limit the excessive sunlight that shines through your windows while preserving the outside view.
In addition, such models also minimize the glare, shield against dangerous UV rays, and prevent fading household items like carpets, furniture, and surfaces from the sun.
Mostly, they are made of vinyl but are also available in other materials.
When selecting window treatments, you might notice that certain pleated shades come with varying percentage options. These percentages measure the openness factor or the number of UV rays filtered through the shades. A low rate reflects a greater shade opacity.
Final thoughts
If you want to spruce up the aesthetics of your living space, window treatments are an easy and quick option. They also allow you to improve your home's energy efficiency and adjust the lighting in your space.
However, it can be challenging to match the aesthetics and color tones of the room, but our picks of the most popular window treatments can help you make the right decision. Good luck!