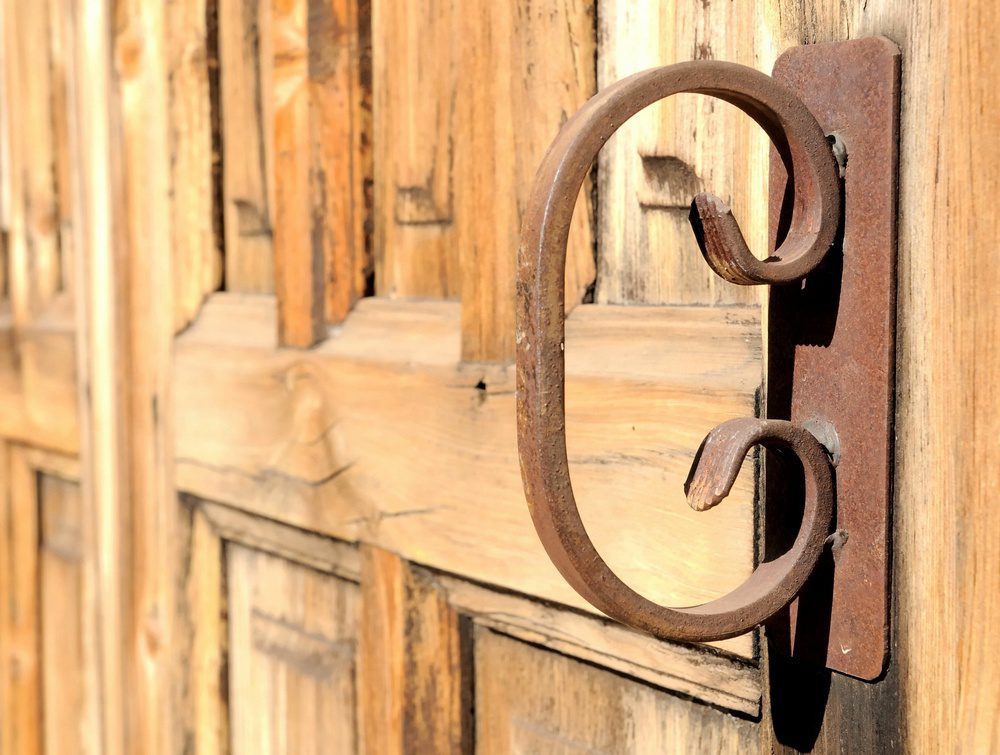 The doors in your home are more than a decorative element that enhances curb appeal. More importantly, they provide security from intruders and protection against harsh weather conditions. They also contribute to your home's insulation and energy efficiency. Hence, it's critical to keep your doors well-maintained for them to function effectively.
Although most of the doors on the market are built to last for a long time, they'll not last forever, considering constant use and exposure to the elements over the years. The time will come when you'll need to repair or replace the doors in your home.
How Long Do Doors Last? 
The average lifespan of a door will largely depend on the material it's made of. So, if you plan to replace one of your doors, you need to be familiar with the different types of doors on the market and their corresponding features and overall performance.
Timber: A well-maintained timber door can last from 20 to more than 50 years, depending on the type of timber. Some of the highly durable options include mahogany and cedar, with an average life expectancy of 60 and 40 years, respectively. Oak and maple doors, which usually last for about 30 years, are also popular. However, doors made of timber are not fire-resistant and require regular maintenance to stay in good shape.
Steel: When it comes to durability, nothing beats steel doors. Unlike timber doors, they're fire-resistant and require less maintenance. They're also more energy-efficient and able to withstand harsh conditions. You can expect your steel door to last a minimum of 30 years to as long as 100 years.
Vinyl: This type of door is a cost-effective option but not as weather-resistant as the other types. They're usually a suitable choice for interior doors. On average, vinyl doors can last up to 20 years.
Fibreglass: This material boasts a lifespan of up to 100 years at an affordable price range. Fibreglass doors give steel doors a run for their money in terms of durability and weather resistance. Fibreglass also ranks high on visual appeal, with various colors, patterns, and finishes to choose from.  
What Are The Signs That Your Door Needs To Be Replaced?
Whatever material your door is made of, there will come a time when it will need repairs or replacement. So, if you find any indication of deterioration or damage, you need to inspect it closely to determine whether it requires a repair or replacement job.
Here are some indicators that your door needs to be replaced.
1. Outdated Door  
If you've had the same front door for a long time, it might be time to upgrade to a more modern design. Even if aesthetics is not your primary concern, a door replacement is practical because modern doors offer improved energy efficiency and security.  
For example, an outdated door might be the culprit for your skyrocketing utility bill since it cannot provide adequate insulation.
It also satisfies the aesthetic aspect because the front door is usually the first thing people see. Consider switching to a new door to help boost your home's curb appeal, especially if you plan to sell your home in the future. And don't forget about the door handles since they complement the overall look of your door. If you're looking for the right one, check out this comprehensive guide.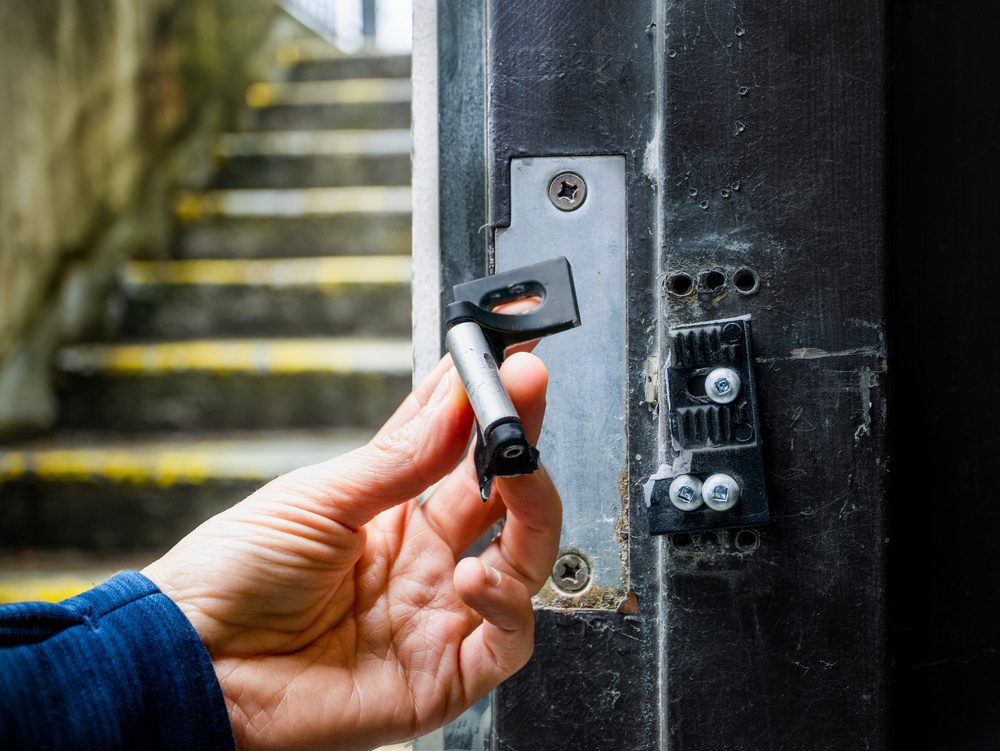 2. Evident Signs Of  Damage  
External doors are constantly exposed to the elements, while internal doors endure continuous use. Therefore, it's no surprise that doors will eventually fall apart.
Although doing repairs on minor damage to your door might help, consider investing in a brand-new replacement as the safest option, especially for an external door.
Timber doors are likely to show signs of warping, cracking, splinting, and peeling paint, to name a few. As for metal doors, they tend to rust, especially if constantly exposed to the elements. Aside from the unsightly appearance, they also indicate that your door is becoming structurally weak, putting the safety of your home at risk.
If your door has miniature glass panes, it can have its share of issues in the long run. This type of door is also prone to water leaks and the entry of drafts. It's advisable to check for chipping, any softness in the area bordering the glass panes, or signs of water damage on a regular basis.
3. Accessibility Issues  
A front door that needs brute force to open or close requires a replacement. Aside from the inconvenience, this can be a safety concern, especially when you need to get out of your house quickly during an emergency such as a fire or gas leak.
A door that's difficult to open or close may be due to several factors, such as misalignment during installation or wear and tear from years of exposure to the elements. Additionally, it might be caused by constant fluctuations in the temperature, which trigger the expansion or contraction of timber or metal doors.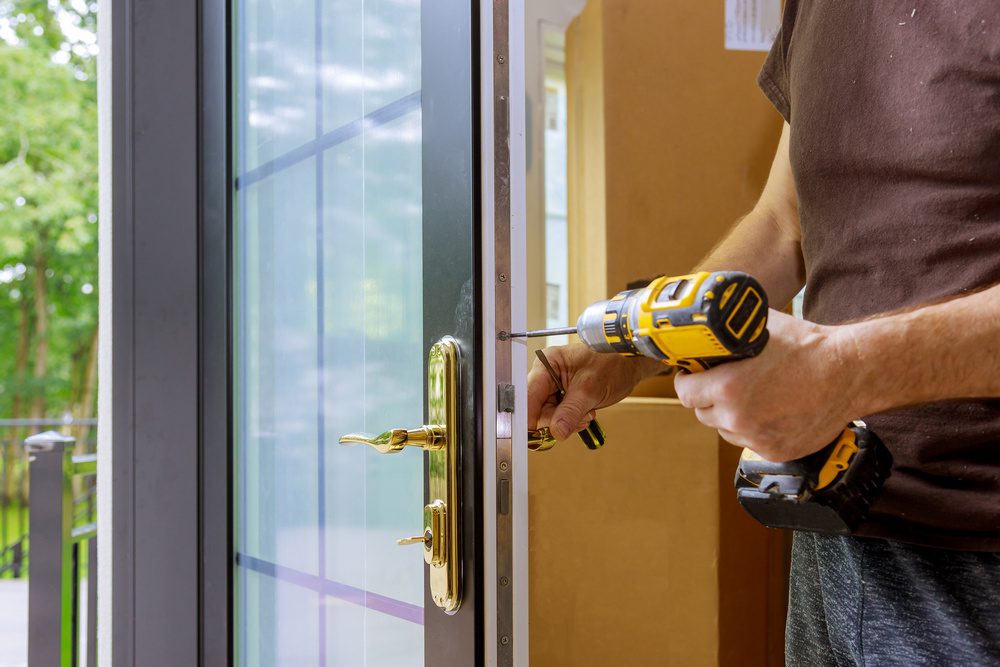 4. Entry Of Drafts Or Lights  
One way to know if your door is still in good shape is to check if drafts or light pass through below or around the door. Over time, the door seals will crack or shrink, affecting the insulation.
Once you notice an obvious change in the temperature in your home or an unusual increase in your monthly utility bills, check for air moving through the door. You might find that air is freely streaming in and out of your home.
Whether you feel the air or see lights moving below or around your door, make the right decision by replacing your door with a new one. 
5. Safety Concerns  
The main purpose of a door is to keep your home secure. Generally, a door should firmly fit against the door frame. An aging door is most likely to be loose. This poses a safety hazard because it makes it easy for intruders to break into your home, especially if you're not around.
If the security of your home is your main concern, consider replacing your exterior door with a sturdier material such as metal or fibreglass. After getting a replacement, you'll have peace of mind knowing your home is safe.
6. Inefficiency In Blocking Out Outdoor Noise  
Doors tend to lose their ability to block out sound as they age. It can be an issue for those living in urban areas since the outdoor noise can enter your home.
Consider replacing your old door if it can no longer block out outside noise. Steel or fibreglass doors are ideal options because they're more effective at noise reduction than timber doors.
Final Thoughts  
Doors are built to last, with materials like steel and fibreglass lasting more than the other types. Nonetheless, it's imperative to know when a door needs replacement, especially if you want to keep your home secure and energy-efficient. A brand-new door is a worthwhile investment that can keep your home safe for years to come.