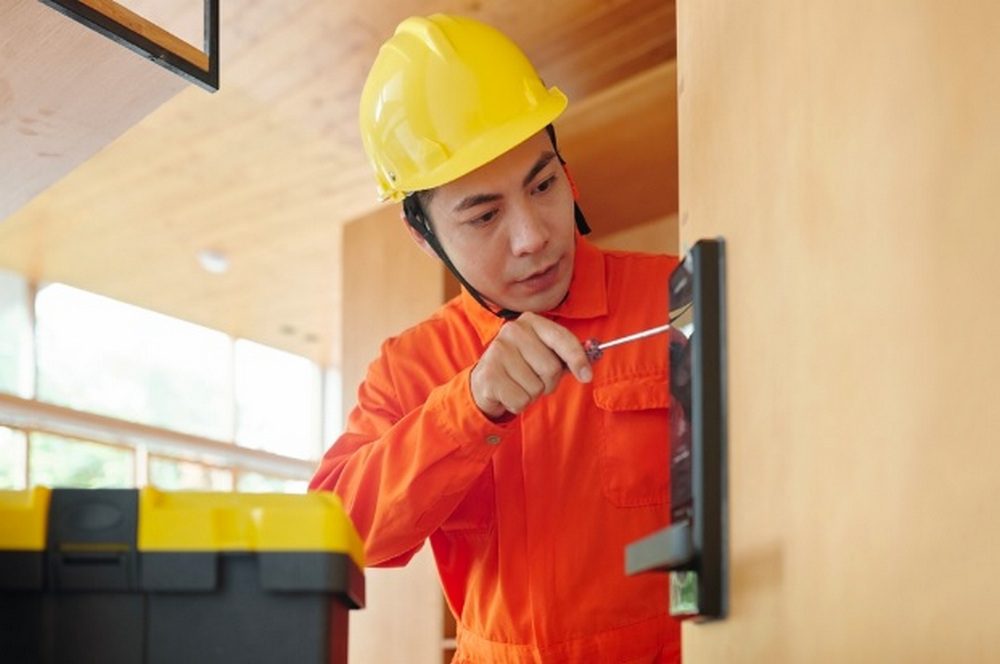 Smart locks are keyless (or key optional) electromechanical locks that use a Wi-Fi or Bluetooth connection to send and receive data that allows them to unlock and lock doors, monitor activity, and accept/reject access requests. There are many different types of smart locks, including Bluetooth- and Wi-Fi-enabled versions, as well as garage door smart locks, among others.
They come in different styles, but all provide keyless access usually through a keypad, fingerprint, mobile app, remote fob, the proximity of your smartphone, or voice activation.
The lock itself connects to the home's Wi-Fi network so that it can be accessed via a smartphone app or a control panel within the home, and it connects to both phones and key fobs via Bluetooth. The type of lock that's best for you depends on the features and functionalities that suit your needs.
If you're considering switching to smart locks, know that not all of them require you to replace your entire lockset. In fact, some smart locks are designed to fit over existing locks and physically upgrade them. 
These types of locks are typically less bulky than stand-alone smart locks, but they are both easy to install and set up, and they both deploy a mechanism that flips the lock when given the appropriate command.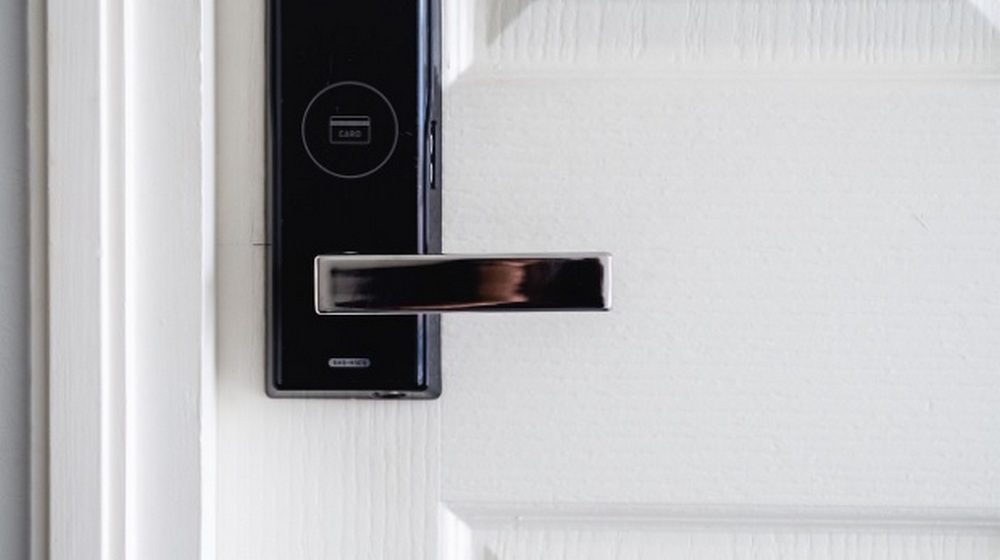 4 Reasons Why You Should Make a Change to Smart Locks
The convenience of keyless entry, combined with the security and ease of controlling access to your home remotely, alone, or as part of a smart-home system, makes smart locks a great upgrade to home security. In addition, here are some other reasons why you should opt for such an upgrade:
1. Permanent and Temporary Access Codes
Many smart locks allow you to create multiple access codes for different users and also allow you to set limitations to those codes, including days of the week or specific hours. This is great for granting access to service providers, guests, and family members and is a safer alternative to leaving a spare key in the flowerpot or under your welcome mat.
2. Notifications and Real-Time Monitoring
Most smart locks send you a notification if you forget to lock your door. You also get alerts whenever someone accesses your home or whenever there is an intruder.
There is a variety of extra features that come with smart locks, depending on your needs, and one of the more common ones is a camera. If your smart lock has a camera, you get to visually monitor your front door remotely. There's simply no better way to keep an eye on your home.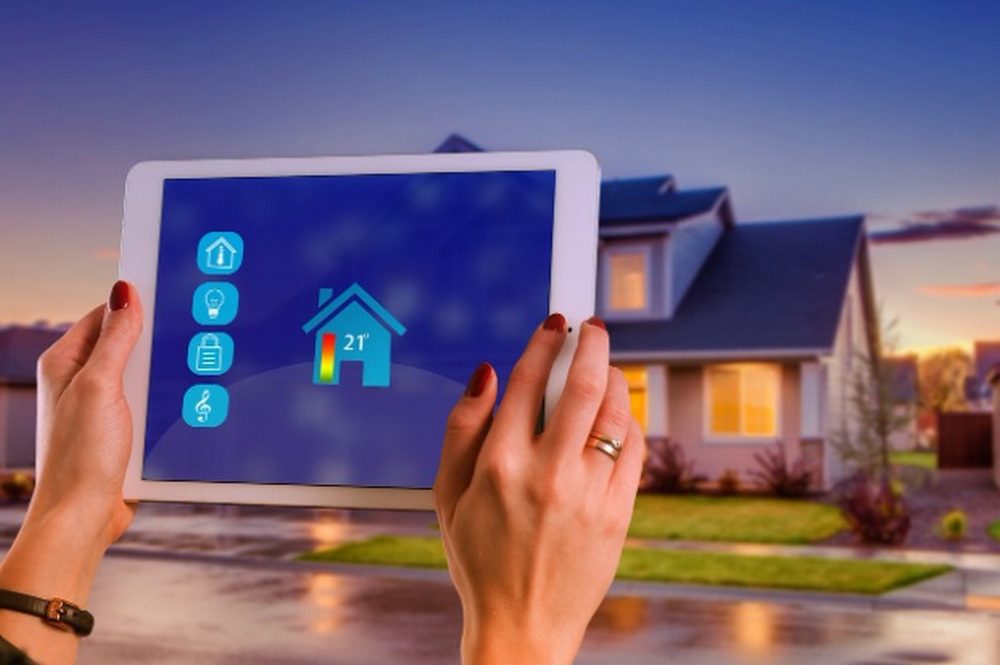 3. Integrate with Your Connected Smart Home
Smart locks can be integrated into existing home smart technology, allowing you to perform a range of activities with just one action. For example, you can arm your security system, turn off lights, and adjust the thermostat. However, they need to be connected to a smart home hub that enables all the devices to work together.
4. Convenience for the Elderly or Disabled
Older adults and disabled people can sometimes have difficulties accessing traditional locks, and smart lock systems for the home can have a positive effect on their needs. They can access doors with ease and ensure they don't lock themselves out in the event of an emergency.
5 Mistakes to Avoid When Shopping For a Smart Lock
Before you buy a smart lock, you should keep a few things in mind to avoid making a wrong purchase. Here are some of the most common mistakes to avoid when shopping for a smart lock.
Not Checking If Your Phone Is Compatible
Before buying a smart lock, you must ensure it is compatible with your smartphone. Some locks only work with certain types of phones, so it is important to double-check before you make your purchase.
Not Considering The Battery Life
Most smart locks require batteries; if the battery dies, you will not be able to use the lock. It would help if you considered how often the batteries need to be changed and whether or not the lock comes with a backup key in an emergency.
Not Getting A Warranty
When buying any electronics, getting a warranty is always a good idea. This way, if anything goes wrong with the product, you will be covered. Smart locks are no exception. Many companies offer warranties on their products, so be sure to ask about this before you make your purchase.
Not Checking The Reviews
Before you buy any product, make sure to check what people have to say about the product. This way, you can see what other people have thought about the product and whether or not they have had any problems with it. With a smart lock, you want to be sure that people have had good experiences with it and that it is durable and reliable.
Not Installing It Properly
One final mistake to avoid to ensure home security is not installing the lock properly. If you do not follow the instructions carefully, you may damage the product or void the warranty. Make sure you take your time and read the instructions carefully before beginning installation.
Not Paying Attention to Detail
This means considering things like the material of the lock, the size, and the weight. You also want to make sure that you are getting a lock that is durable and will be able to withstand a lot of use. Not paying attention to detail can lead to you making a purchase that you are not happy with in the long run.
A Better Way to Secure Your Home
Smart locks are a relatively new and evolving technology, and they come with a variety of features that provide an extra sense of security and comfort. If you want to upgrade to a smart lock, evaluate its features and functionality and choose the best one for your needs. You could also seek advice from a professional locksmith to ensure you get the best version on the market.
If you have any questions, ask us in the comments.