If you are nearing retirement, it's important to know where you want to settle. You will want to live in a community that's comfortable and cozy. It's also important to find a house where you can live on your terms.
Your choice of a great place to live in during your retirement will depend on your goals and the kind of lifestyle you want to adopt for the years that lie ahead. You won't have to look long and hard to know where you are going to settle.
There are several living options to consider as you enter retirement. You just have to know which one best suits your needs. For that, let's check out a few housing options that will satisfy your need for comfort, security, and convenience.
1. Assisted living communities
Ideal for older adults who require high levels of care in assisted living communities to allow retirees to experience residential living as they receive medical care that's catered to their specific needs. Offered mostly to seniors who have mobility and memory issues, assisted living options to provide ready access to medicine and round-the-clock assistance.
Licensed nurses or caregivers are assigned to individual residents in assisted living communities. These professionals can help with medication management and support seniors as they handle chores or take part in leisurely activities. Although seniors live in their own homes, assisted living communities also provide opportunities for socialization. Residents can take part in fitness sessions and pursue their interests along with other people.
If you are retiring due to physical limitations, consider an assisted living community where you have all your needs in check.
2. Independent living communities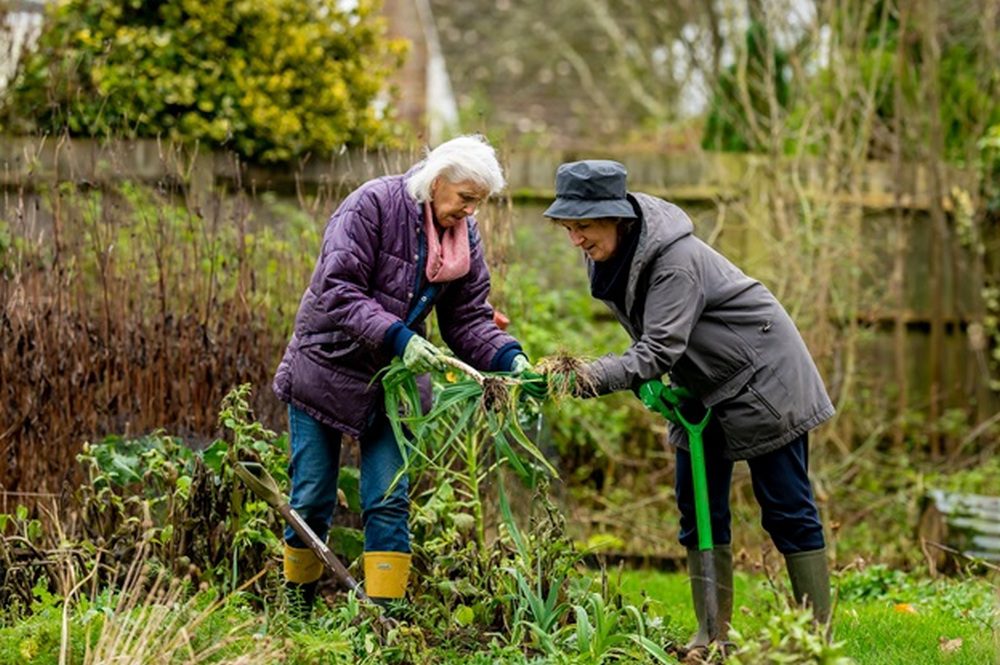 In case you still have enough energy to care for yourself, you might want to live independently in your own home. You can do so through independent living communities. In this option, you live alone in a neighborhood of people who are the same age as you.
The benefits of this option include less time on maintenance. Most independent living communities manage teams of employees who can do everything, from making repairs to handling interior and exterior maintenance. By choosing a 55+ community with provisions for independent living, you get to focus more on your hobbies, interests, and lifestyle.
The best part about this is that you won't have to pay individual bills. Independent living communities charge you a monthly rate which includes everything from rent, maintenance costs, and utilities. In addition, the community staff is always on call in case of emergencies. If you want to live your life at your own pace, consider independent living as your best option.
3. Buying a townhouse
Over the past year, many retirees have considered downsizing. This is a process where you sell your home and use the profit from the sale to buy a smaller home with the intent to lower your monthly costs and live a simpler life.
If your current home has built enough equity over the years, you can use that equity to purchase an urban townhouse in your ideal neighborhood. Although buying a condo is much cheaper, purchasing a townhouse gives you the advantage of flexibility since you also own the lot surrounding the unit. You can add features such as a summer garden if you like.
Another advantage of owning a townhouse is privacy. You won't have to share a building with anyone else. While townhouses are attached wall-to-wall, they allow for better intimacy than living in a condo or apartment. It all depends on your preferences. If you are not comfortable living in a shared apartment with other seniors, then a townhouse might be the better option.
4. Going mobile
If you have a taste for adventure and you want to spend the rest of your life traveling, consider getting a motorhome like an RV. It's cheaper than the other options here since it won't cost you over $2,500 per month depending on how far you travel.
The advantage of this is mobility. You can simply transfer from one place to another so you will always be ready to embrace new experiences and meet new people. Just be sure to purchase an RV that offers the amenities you need. There are many factors to take into account, but the most important is how much you are willing to pay for a motorhome.
If you have saved enough during your career and sold your home, you can buy a luxury Class-A motorhome. It's a gas guzzler, but it's essential if you want to hit the road in style. If you want to be more practical, consider buying an old RV and making modifications so that it turns into a comfortable camper.
5. Aging in place
If moving to a new place is not part of your retirement plan, you might as well consider spending the rest of your years in your current home and neighborhood. This would be ideal if you have owned your home for more than ten years or inherited it from a loved one. Apart from that, aging in place also offers a wide range of benefits.
For one, you will be able to follow an independent lifestyle. Unlike staying in another location, this option requires little to no adjustment on your part. Although you need a team of caregivers to monitor your needs, you still get to enjoy greater flexibility.
Aging in place also exposes you to fewer health risks and helps you save more money over time. You can use these cost savings to improve your living space. Consider adding recreational rooms, updating the landscaping, and refurbishing the interior.
Still, the best advantage of aging in place is the fact that you get to stay close to family members and friends. You will be able to live comfortably knowing that the people you love are close by and ready to help you in case of an emergency.
If you are retiring next year, you should plan where you want to live as early as possible. Consider these ideas and find out which one is definitely worth your while.