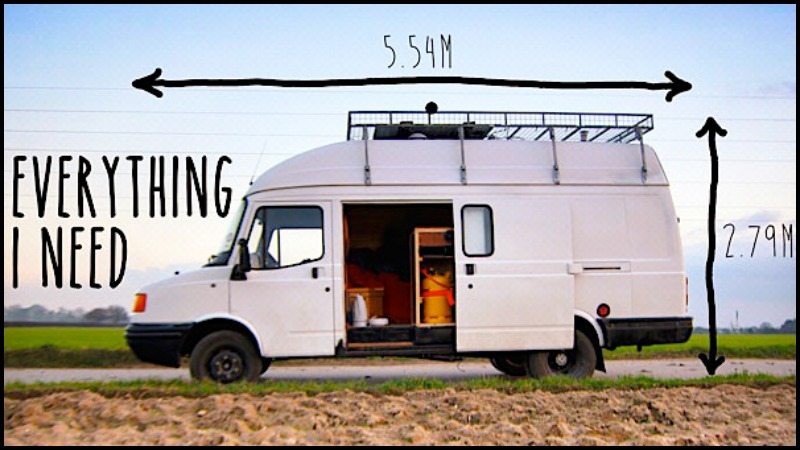 This camper van conversion is one of the most impressive stories we've come across!
Why? Because it's not just about an old van converted into a camper. It is also about a story of a young man who bravely stripped his good but ordinary way of life down to the basics and built the adventurous world he dreamed of living!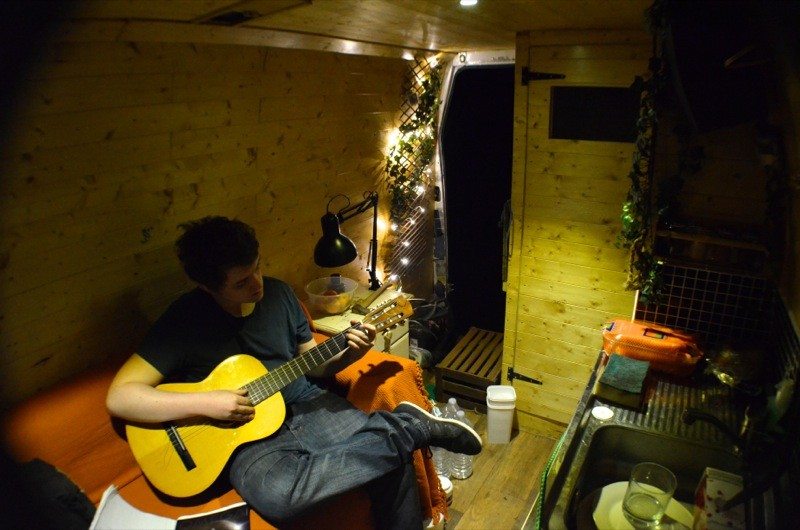 Mike Hudson dreamed a lot about living in a van and traveling. But he didn't want to live in a commercially built camper or motorhome. He wanted a camper that gives a home-like feeling, so he thought he should build his own! This desire became so strong that he quit his job in 2013 to 'force' himself to work on achieving his dream.
He also gave away all his possessions – he put his furniture out on the street, donated his clothes to a charity shop and sold his car. He then moved back to his parents' house where he planned to build his camper van.
"I hoped this would be one step back to take two steps forward."
From his savings from working on offshore gas platforms in the North sea, he was able to get an LDV Convoy from eBay. It was old and required a lot of repairing. Having no clue as to what to do first, Mike felt overwhelmed during the first few days of his project.
He also did not have any drawings, plans or layout throughout the conversion. "It was pretty much built on-the-fly."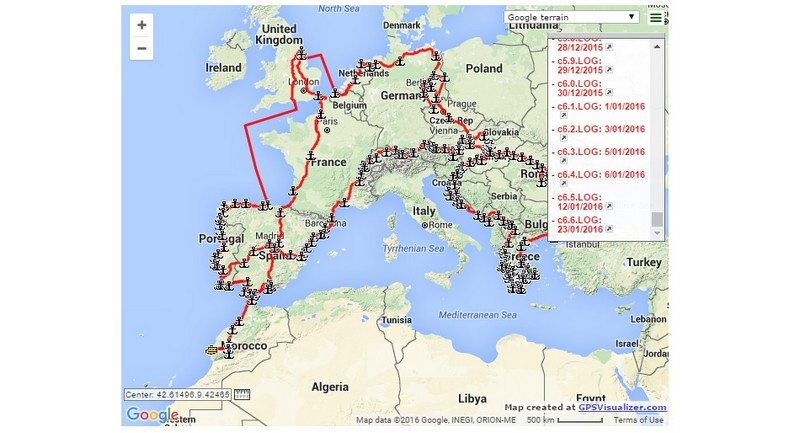 After finishing his project, he immediately started his journey. He provided a map of his track on his website and as you can see, he has traveled all around Europe in the past two years!
With this background story, this off-grid camper van is definitely one transformation to admire.
Have a look at its cozy interior by clicking on our gallery below!
Feeling inspired?
Click on any image to start lightbox display. Use your Esc key to close the lightbox. You can also view the images as a slideshow if you prefer  ?
Want to know more and see more of Mike's camper? He has a site dedicated to sharing everything about his awesome creation!
If you liked these, you will also like viewing these Tiny Homes…