Nature is beautiful, healing, and soothing. It is no surprise that homeowners are constantly striving to bring it into their homes. For generations, people have loved the appeal of natural and organic elements in their spaces. As the resources on earth continue dwindling, this need is becoming more urgent. Here are a few tricks to introduce such elements into your living room.
1. Use Natural Wood Furniture
Your natural wood furniture can be the focal point of your living room. Wood furniture is not only beautiful but also durable and easy to care for. There are many ways to finish it in accordance with your style. If your style is rustic or country, consider going with artisan-crafted furniture. If you want a contemporary vibe, go for furniture pieces with minimal lines. It should not have too much ornamentation. 
Wood furniture evokes a sense of comfort, richness, and warmth. It offers aesthetic appeal and structural integrity. Being an important component of nature-related interior design, one piece of wooden furniture can transform the entire living room. Wood furniture isn't just a fad. It is here to stay, and its timeless quality can never go out of style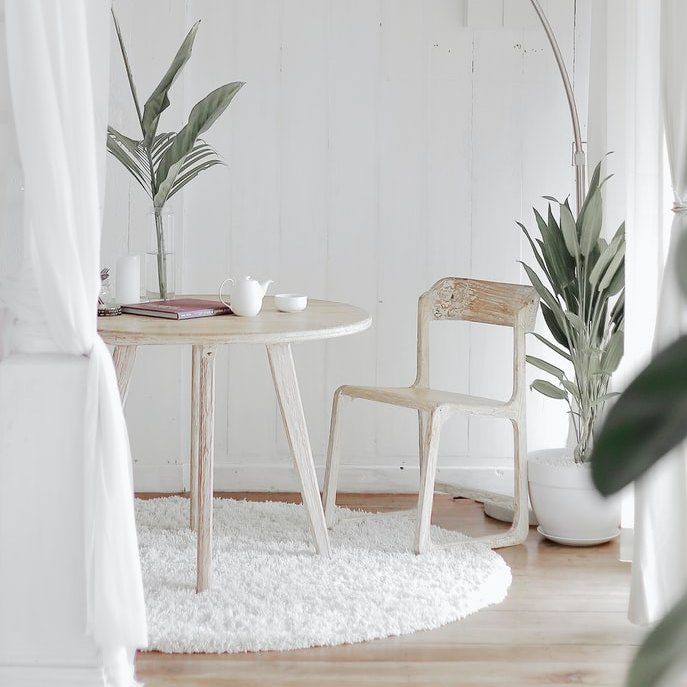 2. Floral Inspiration
Your floral inspirations don't have to be artificial. Many homeowners looking to introduce greenery into their spaces go for artificial potted plants. While nothing is wrong with them, nothing can beat the appeal of natural plants and flowers.
 Succulents and natural flowers have made their way into many living rooms for a good reason. They look great on dining room tables, front foyer tables, or walls. With a Bouqs sunflower delivery, you can liven up your living room and influence its mood with minimal effort. 
 If you have guests often, flowers will make them feel welcomed. People have an inherent connection with nature, and they will resonate with it in your living room. It works better than an elaborate 'welcome' sign. 
3. Natural Stone
Find ways to incorporate natural stone details into your living room. Your organic-themed interior isn't complete without natural stone. Natural materials like granite and marble may be costly, but they are sophisticated. You don't need to fill your living room with them. A few subtle hints may be enough to achieve your desired effect.
 A primary stone wall, lamp, or vase will suffice. It doesn't have to be anything fancy. Even the most basic stone pieces will create your desired vibe. Other ways to bring natural stone into your living room include installing a stone fireplace or pebble tiles.
4. Bring In a Water Feature
What could possibly say natural and organic better than the sound and sight of clear water in your living room? It is soothing, and it looks great. Water features will impress your guests and give your home a fresh vibe. There are plenty of indoor waterfall features that don't come with an outrageous price tag. If you can't afford to spend money on any of them, consider making your own. With some creativity, you can easily make your own tabletop fountain. It would be a great change from the typical centerpieces. 
When decorating your living room, there are many things to think about, and bringing in natural elements is one of the most important ones. You want your living room to feel like an extension of the outdoors. There are lots of ways to introduce fresh organic elements into your space and influence its vibe. They include adding some fresh flowers, incorporating stone elements, using creative water features, and wood furniture. The goal is to create a pleasant and soothing atmosphere for yourself and your loved ones.