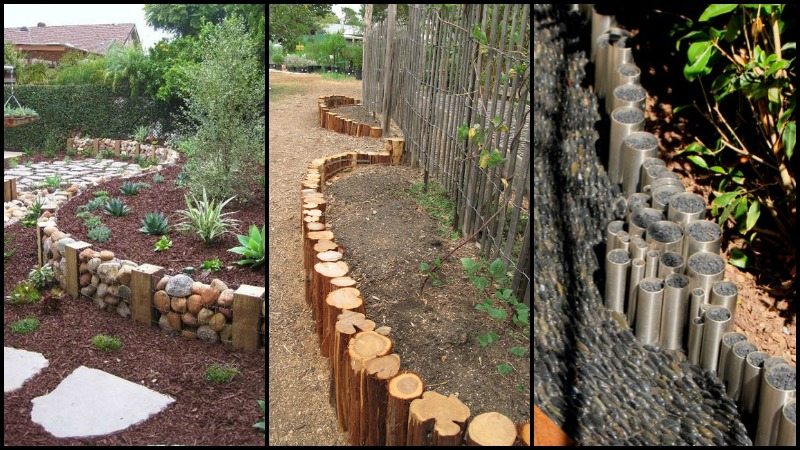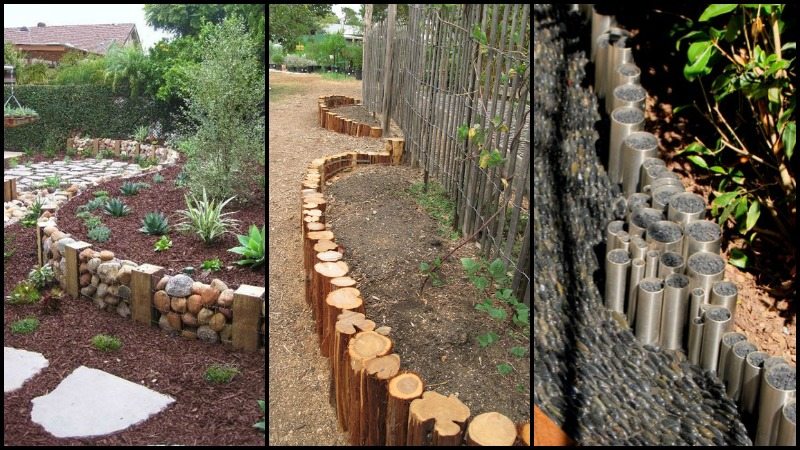 Sometimes it's great to have your garden edge merge with your lawn, especially if you're using a groundcover. But, more often than not, a defined edge is a better option. Garden edging defines your garden and also gives you a clean edge to mow up to. If you're looking for some edging ideas, here's a little inspiration…
These ideas are perfect for when you want to accentuate a garden bed. You can also use some of these materials for creating raised garden beds!
Most of the examples in this list make strong and rigid borders for your garden. The gabion, in particular, is the best idea if you want to plant some greens in a steep area in your yard. (You can learn more about gabions and their benefits here.)
Though not all of these garden edge ideas mean upcycling and saving, we are certain they can all give character to your yard! Ready to make your garden a bit more interesting? Which of these garden bed edging ideas would you want to do?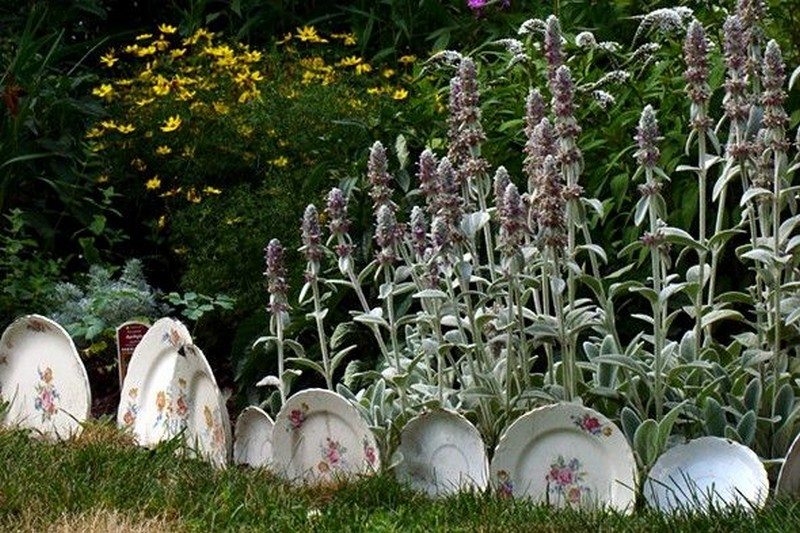 Click on any image to start the lightbox display. Use your Esc key to close the lightbox. You can also view the images as a slideshow if you prefer?
Glass Bottles
Discarded by the millions, bottles are a very inexpensive garden edge option, requiring nothing more than labor!
Scrap Wood
Unless it's been treated, very few timbers will last more than a few years on the ground. Rot and termites won't take long to find them. However, there are timbers that are impervious to both. Australian Turpentine, Cypress, and cedar are examples.
If you are not sure what the timber type is, do not bring the garden edge up to any building as termites are likely to migrate from the edging to the timber in the building, be it a shed or your home.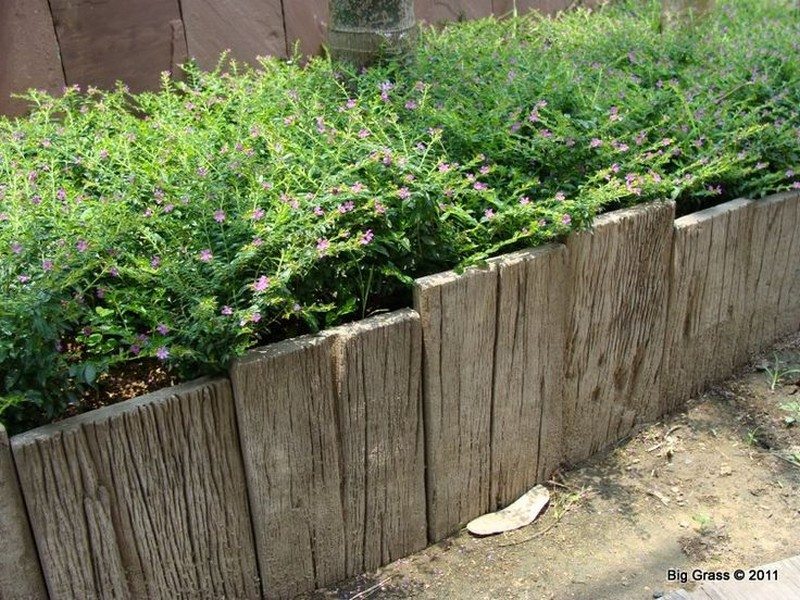 Wood Blocks
Timber blocks look great as a garden edge but the same warnings apply. Select your timber with care or make sure it is treated.
Wood Logs
Often a free resource when taken from storm-damaged trees these wood logs will be a great garden edge.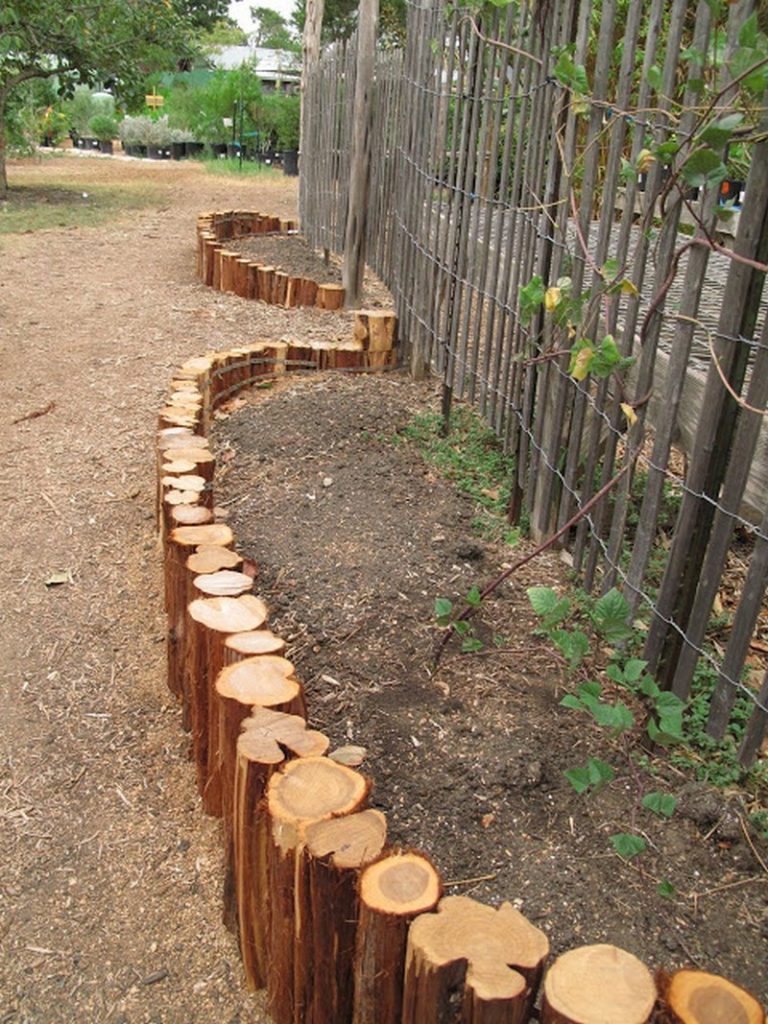 Cinder Blocks
Cinder or concrete blocks offer the opportunity to double edge your garden by planting separately inside the block. Keep in mind that these 'pots' will dry out a lot faster than the main garden so either plant hardier varieties or water frequently. Consider planting herbs like parsley, sage, and chives in the 'pots'!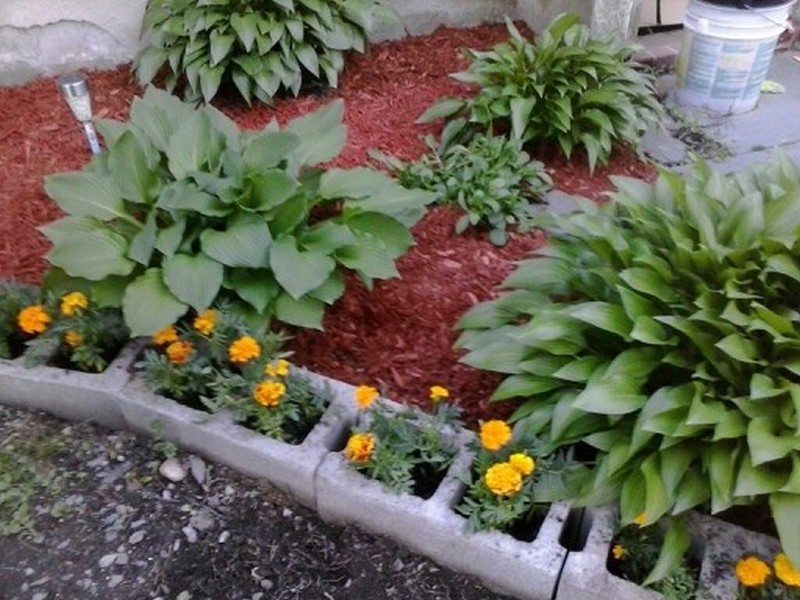 Plates / Dishes
Feeling whimsical? Then go to your local thrift store where you'll find hundreds of plates for as little as 5c a time!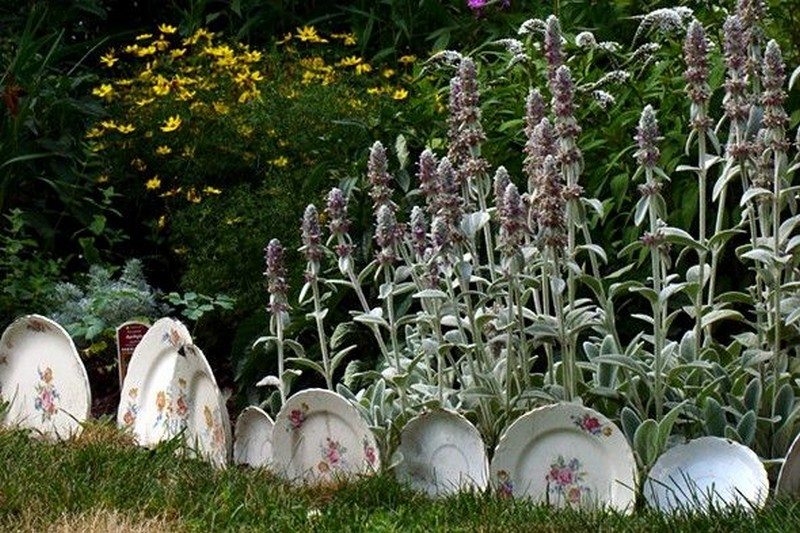 Gabions
Gabion edging is immensely strong and is excellent as a retaining edge for raised gardens. If you have a ready source of rocks, they can be a very cheap alternative to conventional edging.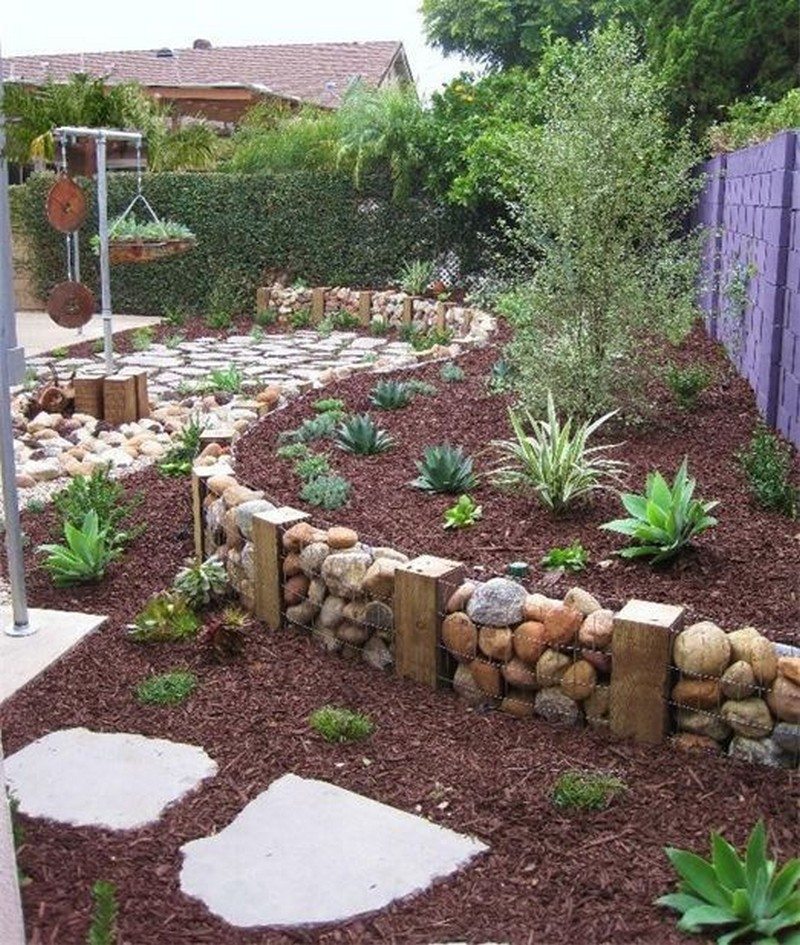 Wall Blocks / Bricks
Before rushing off to buy new blocks or bricks, check Craigslist and Gumtree for free or lower-cost alternatives. New owners often do a garden makeover, discarding the very materials you might be seeking!
Stones / Rocks
Being a natural product, stone always looks great. It blends well with any style of home and garden. If you have to buy your stone, try sourcing it via community noticeboards or sites like Gumtree although, if you're after larger quantities, it's usually cheaper and more efficient to deal directly with the quarry.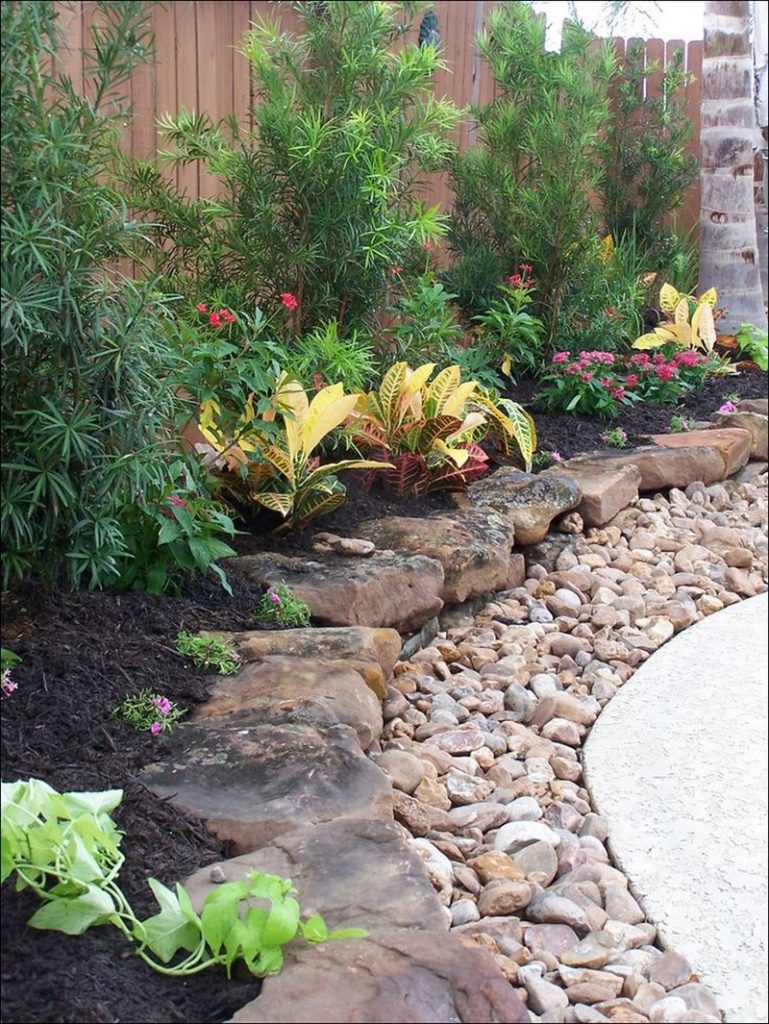 Metal / Terra Cotta Tubes
Pipe offcuts are usually reprocessed but if you can find a source, they make an interesting and strong garden edge, especially if used to plant succulents or cacti as shown in the second image.
Bamboo
In the right setting, bamboo edging looks gorgeous. Although it's grass, the very high silica content in bamboo makes it much more resilient than many timbers. One variety, Guadua, is reputed to last more than 40 years in the ground without chemical treatment.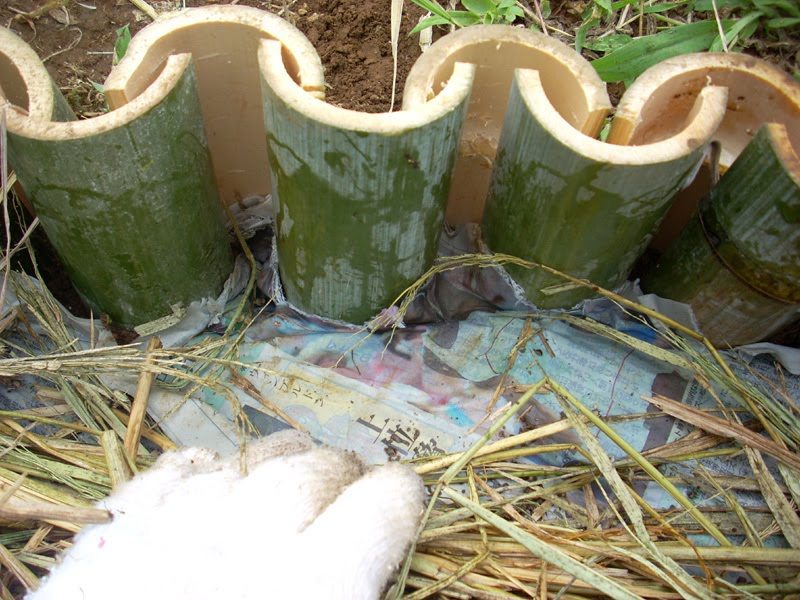 We hope you're feeling inspired now to get out and do that garden edging you've been thinking about 🙂