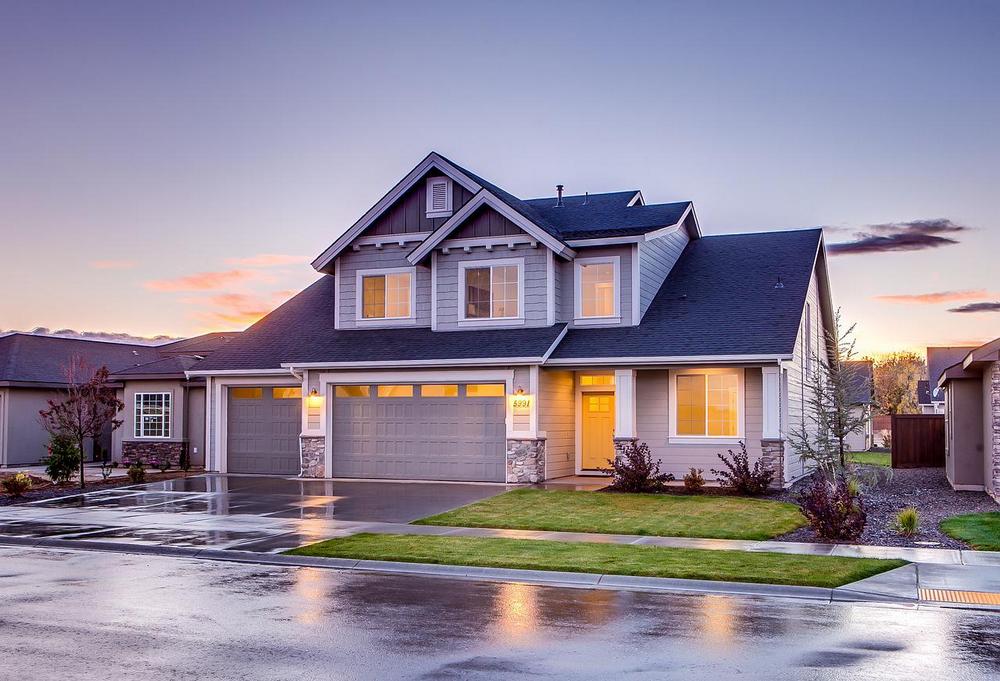 Having your own home is one of the milestones of adulthood and something we all want at some point (especially if you want to start a family). And yet, depending on the area where you want to settle down, the prices can be downright scary.
Plus, unlike many American families' income, the housing market was not slowed down by the pandemic. Also, people who could afford to buy started moving out of the cities in favor of suburban areas (where they usually bought a second home), which led to an increase in home prices in popular areas.
But the situation is not always as grim as the media portrays it. If you are willing to do the research and can afford to wait for the right offer, you may be one of the lucky ones. Plus, there are several ways to get your home without a downpayment (or with a minimal amount paid upfront).
So, if you're planning on getting your first home, here are a few things to keep in mind.
Make Sure You Are Prepared
Homeownership is different from renting as it implies a bigger commitment plus extra costs. So, even if your current rate and the mortgage you'd pay for a home are similar, this doesn't necessarily mean you are prepared for all the extra costs.
Besides the monthly mortgage, you also have to consider property taxes, homeowner's insurance, maintenance, utilities (which are significantly higher than what you're used to paying on an apartment), and private mortgage insurance.
Furthermore, most homes need some repairs or maintenance before you can move in. You'll also have to pay for a general inspection, and depending on the results, make friends with several handymen and contractors.
So, in order to become a responsible homeowner, you should be able to invest a monthly amount that's at least a few hundred higher than your rent. Getting a home is usually the easiest part of homeownership.
Check With Your State
If you are prepared, it's time to look for the most profitable option.
Start by checking with your state since many offer special programs for first-time buyers. For instance, if you plan on making Mississippi your home state, there are several options for first-time home buyers in Mississippi who meet certain conditions.
For instance, you can fund your downpayment and closing costs by getting a 0% interest loan (the MRB7 program) or the Smart Solution Mortgage Program (designed for first-time buyers and existing homeowners).
The same is true for many other states and areas, even though the programs will be different. So don't hesitate to do the research or ask your real estate agents/brokerage about it. Also, make sure you understand the type of loan you need depending on what you plan to do (building your home vs. buying it).
Check Out Government-Sponsored Loans
If none of the state-backed loans work for you, you may want to have a look at government-sponsored ones.
In fact, this is the only way to get a zero down payment loan with the major mortgage investors in the country. That's because these loans are insured by the federal government, which is a trustworthy authority that's willing to foot the bill should you stop paying (not recommended, though).
Right now, there are two types of zero-downpayment loans available for Americans: VA loans and USDA loans. 
VA Loans
This type of loan is only available for surviving spouses of deceased veterans, reserves veterans, active-duty service members, and members of the National Guard. Of course, other conditions will apply, so make sure to research everything before applying.
This type of loan also provides the possibility of lower mortgage insurance plus other benefits.
USDA Loans
This type of loan is backed by the United States Department of Agriculture, and its purpose is to encourage development in rural and suburban areas. You can apply for a construction loan or a house, but the location must be in a specific area. Plus, there are some limitations in terms of income.
FHA Loans
While not many home buyers fit the requirements for VA and USDA loans, you still have the option of an FHA loan. This one is backed by the Federal Housing Administration and allows buyers to find low down payment options. Plus, you are still eligible if you have a low credit score or are currently paying another loan.
You'll Still Need Some Available Funds
Finding a zero-down payment loan doesn't mean you'll be worry-free. There are still other costs involved, such as home inspections, closing costs, appraisal fees, third-party vendors, and repairs. Plus, emergencies can happen at any time.
When something goes wrong with a house you own (leaky roof, moldy basement, creaky floors), it is your responsibility to get all those things fixed. And, if you want the property value to increase in time, you have to keep up with maintenance and work on making improvements that are up to date with the times.
Furthermore, depending on the house's insulation, age, and furnishings, the energy costs can skyrocket during the cold season. And, oftentimes, properties that are lower in cost tend to have such issues.
While it's true that there are ways to bring energy costs down, you will have to make long-term investments in heating and insulation systems.
Other Programs
If your state or area of choice doesn't have a program for first-time owners and you don't qualify for a government-backed loan, don't despair. There are other solutions out there, such as traditional lenders.
While it is less common for lenders to offer their own 100% mortgage financing, it happens. However, the requirements may be extremely strict and limiting, like an excellent credit score or only available for a very specific area. Still, if you're lucky and meet the criterion, you have a great chance of getting your home at a great deal.
Wrap Up
While low or zero-down payment loans are a great opportunity for buyers on a tight budget, they are also quite restrictive. For instance, it can take years before you can get some equity in your home, and mortgage insurance premiums and mortgage payments may be higher because of the perceived risk associated with this type of loan.
Plus, you still have to get some money out of your pocket for repairs, closing fees, and other similar costs. This is why you need to make this decision based on accurate data and logical deductions and avoid any emotional involvement.