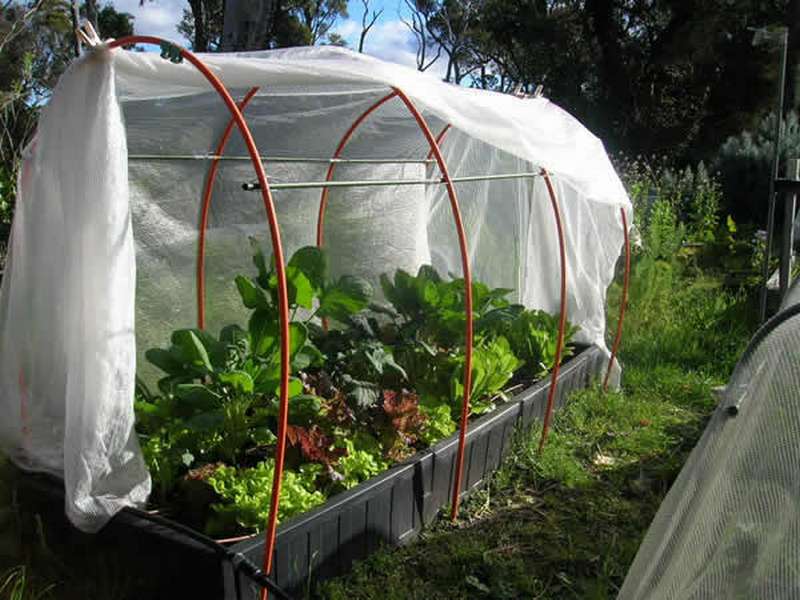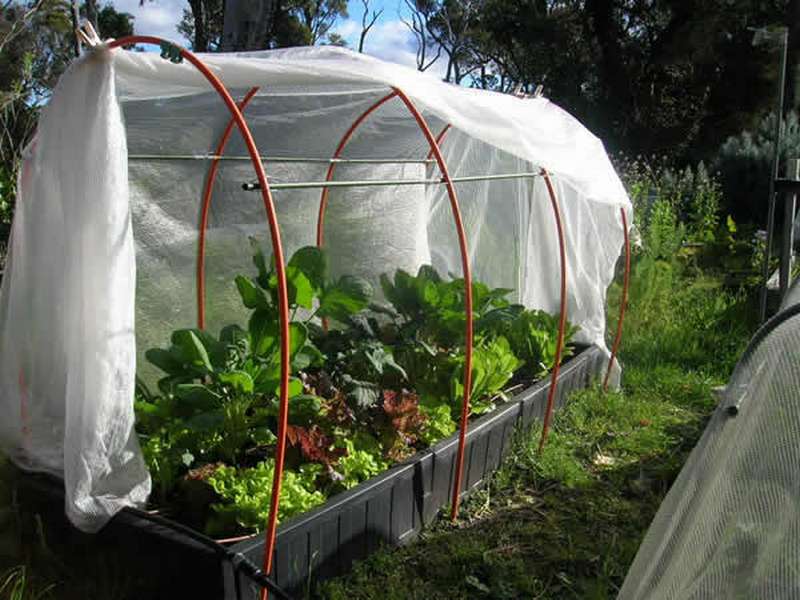 Make your gardening easy with this raised garden bed with cover!
The success of your vegetable garden depends on a number of factors including how well they're protected from outdoor elements. For example, depending on your location, your produce might be affected by strong winds, hot sun, frosts or all three in the same location!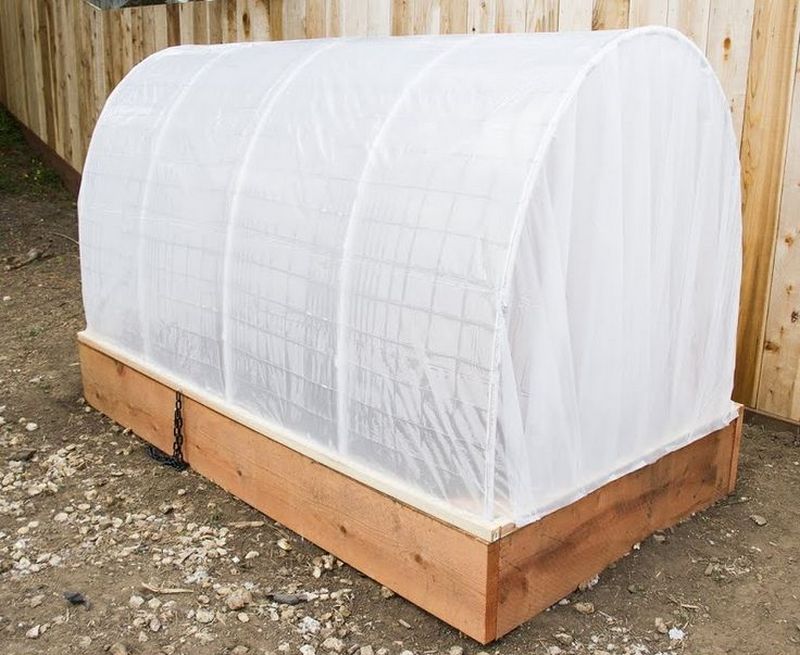 This raised garden bed with cover allows you to grow garden produce, while keeping them protected all year around.
You'll need these materials:
6- PVC Pipes, 1/2″, 10′ long (aka Schedule 40)
2- 2″x 6″ x 8′ Wood Boards
1- 2″ x 6″ x 6′ Wood Board
1- 2″ x 2″ Wood Strip
4- Metal Corner Braces
3 ml clear Plastic Roll
Pipe Clamps with matching Screws, 1 1/2″ Galvanized Nails, Hammer and
Heavy-duty black Plastic
Greenhouse Plastic
And these tools:
Click on any image to start lightbox display. Use your Esc key to close the lightbox. You can also view the images as a slideshow if you prefer  😎
If you liked this project, you will also like viewing these gardening ideas…