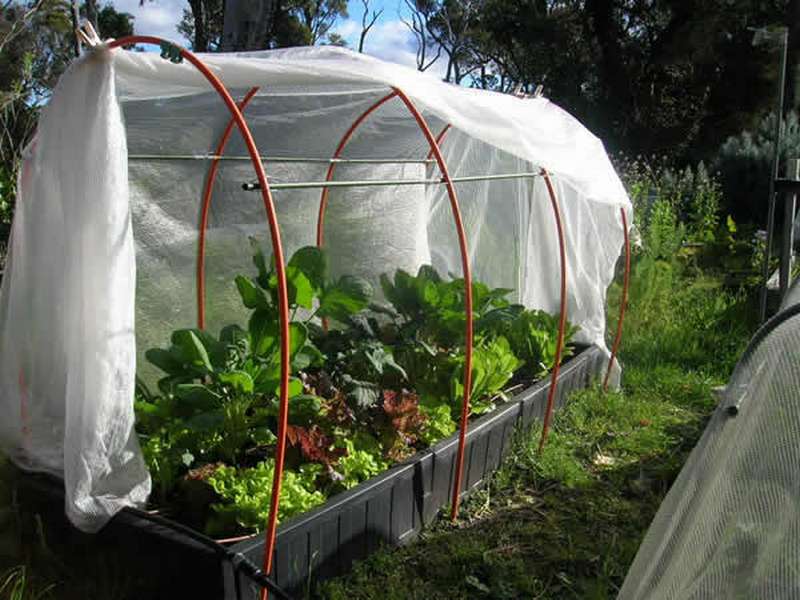 Make your gardening easy with this raised garden bed with a cover!
The success of your vegetable garden depends on a number of factors including how well they're protected from outdoor elements. For example, depending on your location, your plants might be affected by strong winds, hot sun, frosts, or all three in the same location!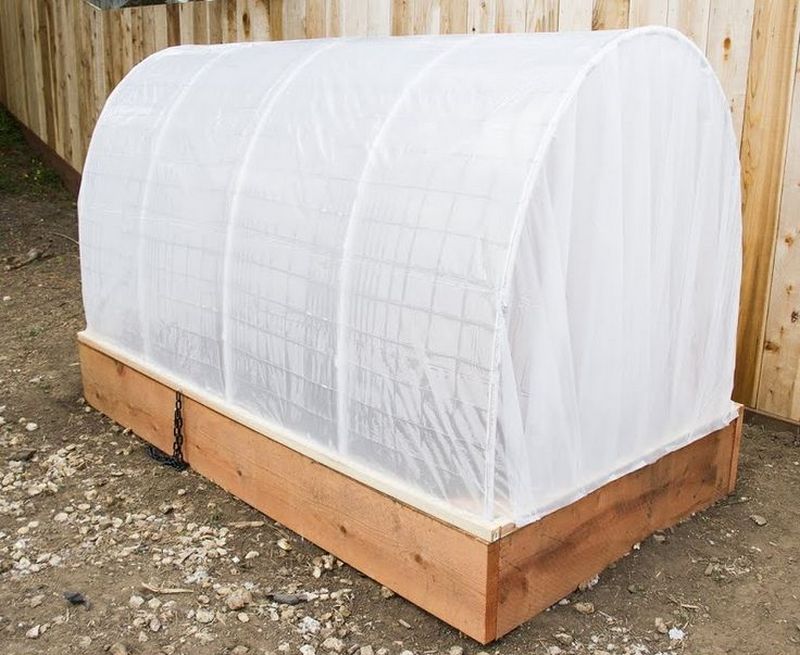 Benefits of Raised Garden Beds
1. Gives you Great Walkways
Some plants get too big that it consumes all the space in the garden. A raised garden bed with a cover prevents these plants from going all over your garden. Where you can maintain your nice walking area. You can even decorate your walking area with various types of stones and this also keeps out the weeds.
2. Increased production
Raised gardens reduce the risk of infestation, are easier to maintain, has more air circulation since the soil is not compacted. These benefits result in more produced plants and vegetables.
3. Portability
Raised gardens can be portable, like pots. This will depend on how you build it. Portability benefits give you the advantage of easy relocation for your garden. Like when you need to move it due to better sunlight or better shade or you just like to redo your garden landscape.
4. Grows Faster
Raised gardens are good if you would like to grow small amounts of plants. Since the soil is not compacted with fewer weeds and pests, the plants will grow faster.
5. Improved Drainage
Since the soil is less compacted in a raised garden bed, this will give a better drainage system. A better drainage system for plants gives more moisture and air circulation. That results in healthier and more productive plants.
6. Reduced Infestation
Raised garden beds make it difficult for pests to get into your plants. The higher the raised garden, the more difficult it would be for the pests. The box helps make a barrier for the plants from these pests.
7. Less Difficult to Maintain
A raised garden bed helps your back and knees since you don't have to kneel to maintain your garden. Unlike flat gardens, these will give difficulties for your back and knees. This is also applicable to disabled people and senior citizens. Raised gardens will help them continue gardening with less difficulty and without having issues with their conditions.
8. Gives Safety
When you have chooks, it is better to have these raised gardens. This will give them a hard time reaching your plants, so they will decide to leave them alone instead. Especially when you have a raised garden with cover. The running-around squirrels and flying birds will no longer be able to feast on your plants.

9. Better Air Circulation
Since the soil in raised gardens isn't compacted, this gives room for better circulation. It allows it to stay light and gives your plants' roots room to breathe. This makes them healthier.
10. Separated with The Tree's Roots
In a traditional garden, plants and trees' roots get mixed up. In a raised garden bed, the plants' roots get to have their own space.
11. Longer Growing Season Period
Since these raised garden beds have a cover, it avoids extreme sunlight in summer and strong winds during a typhoon. They thaw a little faster than the traditional soil since the soil in them is not part of the ground.
12. Stands Out
Raised garden beds are appealing, and since it's higher from the ground, it definitely stands out from the rest. The beauty of plants in a raised garden bed is noticeable because of all the benefits it gets.
13. Cost Efficient
Building raised gardens is not expensive, since you will only need a few wood slabs, nails, skills, and creativity. You will just need to decide how small or big you want your raised garden would be. The smaller, the cheaper. It's optional to have it built in concrete or with stones. But for starters, a wooden raised bed will be the best option.
This raised garden bed with cover allows you to grow garden produce while keeping them protected all year round.
You'll need these materials:
6- PVC Pipes, 1/2″, 10′ long (aka Schedule 40)
2- 2″x 6″ x 8′ Wood Boards
1- 2″ x 6″ x 6′ Wood Board
1- 2″ x 2″ Wood Strip
4- Metal Corner Braces
3 ml clear Plastic Roll
Pipe Clamps with matching Screws, 1 1/2″ Galvanized Nails, Hammer and
Heavy-duty black Plastic
Greenhouse Plastic
And these tools:
Click on any image to start the lightbox display. Use your Esc key to close the lightbox. You can also view the images as a slideshow if you prefer 😎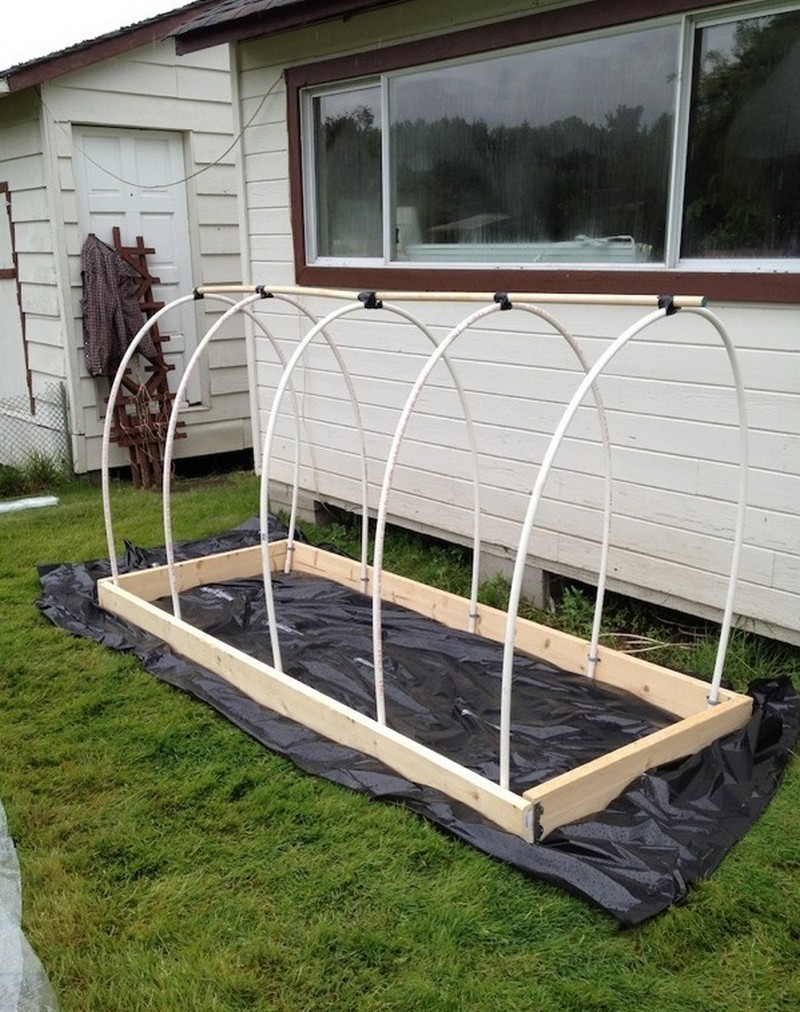 Thanks to Sowanddipity for this great project. You can get step-by-step instructions here…
If you liked this project, you will also like viewing these gardening ideas…