Creating a simple and elegant home office is essential for any professional. It allows you to have a place to focus on your work and avoid distractions. However, creating one could be a big challenge.
Take a look at this home office from Hackney, London as a good example. But, in order to have an effective home office, there are a few key factors to keep in mind. The space should be conducive to work, meaning it should be quiet and free from distractions. It should also be comfortable, with good lighting and a comfortable chair.
Year Built: 2010
Awards: Architect's Journal Small Projects Shortlist 2011
NLA Best Domestic/Office Refurbishment Projects Shortlist 2010
This studio in Hackney, London is simple, efficient, and relatively inexpensive when compared to paying for a commercial rental. And, of course, it's a short walk to work! This space is ideal for those who want a reliable workspace outside of their home, but don't want to spend a lot of money on commercial rental rates. The payback period on this investment is also much quicker than renting commercial space.
Situated in a domestic garden in Hackney, this new 'shed' replaced a dilapidated asbestos-ridden and spider-filled hut. It now acts as a working studio for the owners.
It was constructed on a tight budget and time frame. Despite this, the finished product is a sturdy and impressive design. The builders did an amazing job thinking about the constraints they were working under.
It's a testament to their skill and commitment that the building is as great as it is. The new shed in Hackney is a much-needed addition to the property, providing a space for the owners to pursue their creative hobbies.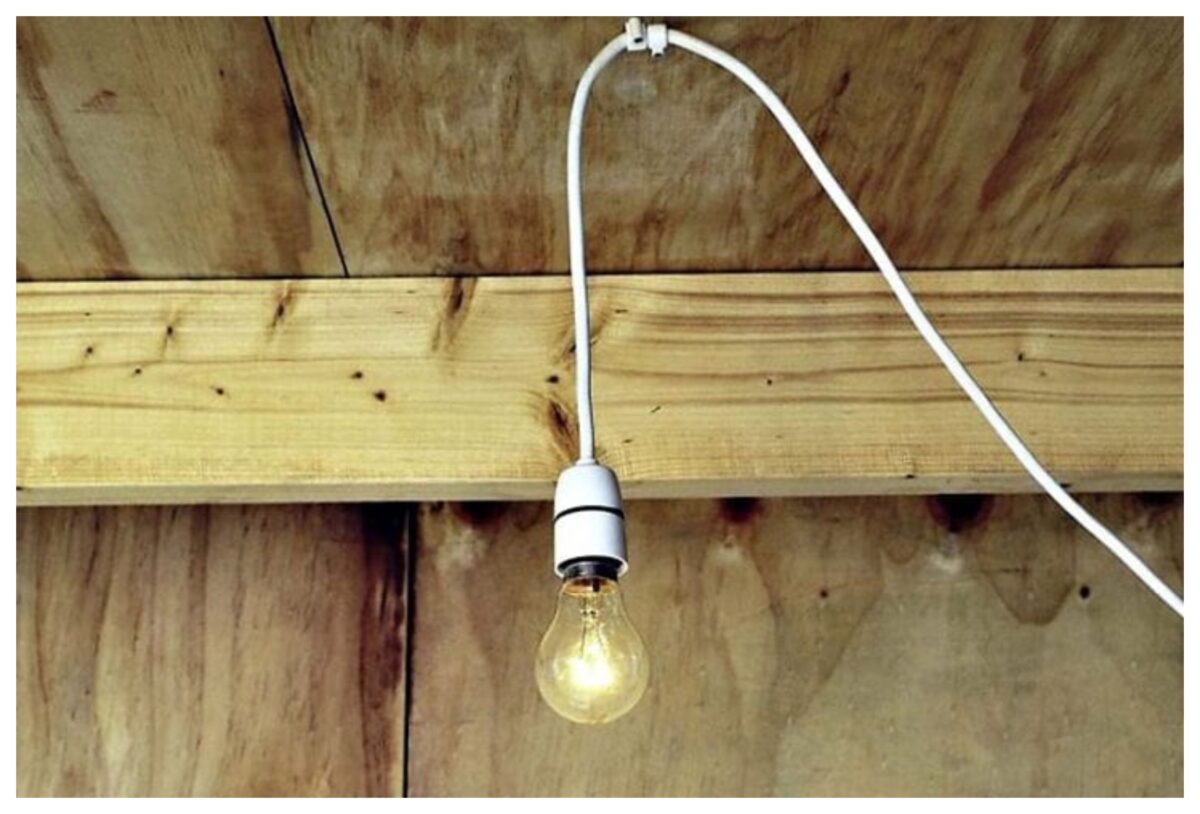 Simple, inexpensive materials are used to create a functional and warm urban haven in Hackney including completely retractable, oak framed full-height doors that allow for a clear view of the garden and a visually greater space than is actually occupied.
The inclusion of shelving into the structure has allowed for the maximisation of the usable floor area. This has been beneficial in terms of storage and organisation within the space. The large doors and the massive 'sky-window' at the rear of the space ensure excellent natural lighting as well as a ready distraction whenever 'thinking time' is needed.
"The materials used have been chosen to enforce a sustainable attitude to design. The sheet and rough-sawn timber was sourced from timber merchants who commit to sourcing wood responsibly and from sustainable sources. The design was developed as much as possible to follow the modular sizes of the sheet timber, so as to minimise cutting, and therefore waste, during the construction period. The high insulation levels of 'The Shed' allow for low energy costs throughout its lifetime of use as a studio and office space for many years to come."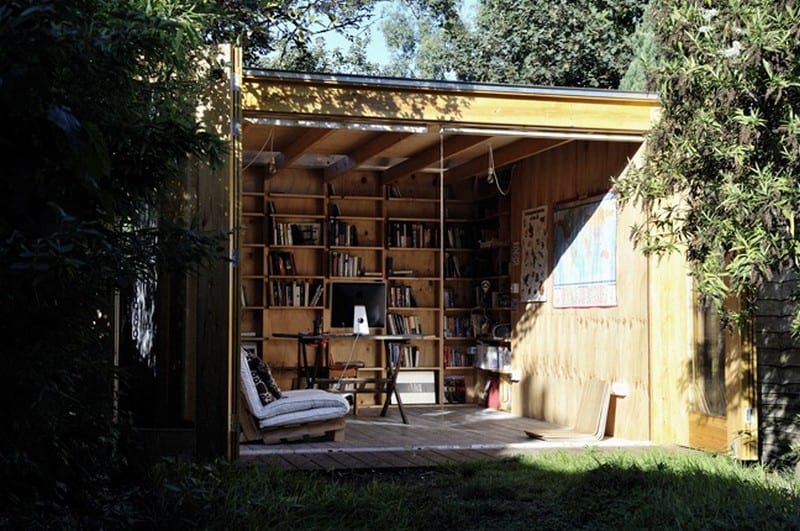 If you work from home or are considering starting to work from home or even if you just need a quiet workshop, you might be wondering what kind of home office setup would be best for you.
You might also be wondering if you could have a home office that looks as professional and put-together as the one in the photo. Well, would you also want to have a home office like the one from Hackney, London? If you do, check our gallery for inspiration.
Click on any image to start the lightbox display. Use your Esc key to close the lightbox. You can also view the images as a slideshow if you prefer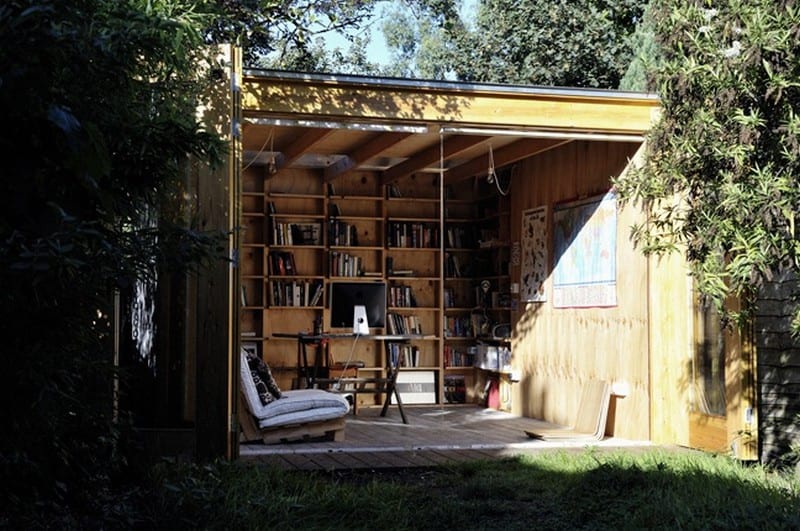 Another workspace you're sure to enjoy viewing is Weaving in the Woods…