Whether you're a long-term property investor or someone who has to rent out their home for the first time due to changed financial or other circumstances, you'll want to maximize the amount of rent you receive.
Rental increases tend to occur naturally over time due to market fluctuations and changes in supply and demand, but you can also take matters into your own hands.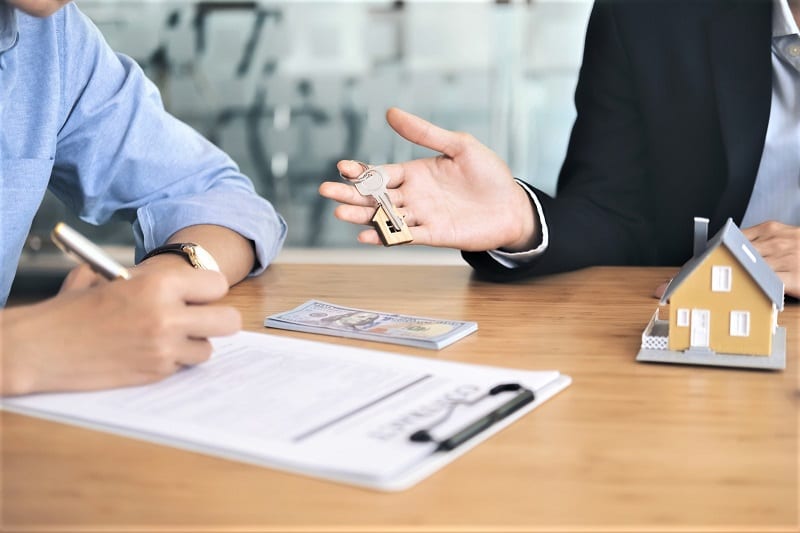 How to Increase the Value of Your Property
Here are some of the key ways to improve and maintain your property and, therefore, increase the amount of rent you can charge for it.
1. Boost the property's curb appeal.
People tend to make quick decisions about a home's appeal when they first see the outside of it. As such, take steps to boost the external impression your rental property makes. Curb appeal comes down to factors like how neat and tidy the gardens are, the condition of the lawn, and if the house is fenced or not.
Furthermore, it pays to add an inviting, user-friendly patio or deck to your property so potential tenants can use it to entertain and relax. Install features to make this zone shine, such as quality outdoor ceiling fans for summer cool and patio heaters for winter warmth, along with some outdoor kitchen facilities.
You could also add a roof to the outdoor space or another type of protection from the elements. Plus, boost curb appeal by ensuring the yard has privacy, the mailbox and front door look in good condition, and there's decent outdoor lighting for ease of access and ambiance at night.
2. Freshen Up the Kitchen
The kitchen is one of the main things any potential renter looks at when deciding where to live. As such, you want the cooking zone in your property to be functional and look nice. If the current kitchen is outdated with old appliances that don't work properly or consume a stack of gas, it might be time to upgrade. In particular, pay attention to the stovetop and oven, and consider putting in a dishwasher as this is something people expect more and more.
You can install new cabinetry to update things or even simply paint doors and put on new handles to modernize if that's an option. It also pays to re-grout or replace splashback tiles and put in new flooring that's durable and easy for tenants to clean.
Storage is essential too, so if the kitchen is lacking adequate space to put small appliances, crockery, and other supplies, consider extending cabinets to the ceiling or adding extra floor-standing cupboards. Another option is to put in floating shelves on the wall.
3. Give the Bathroom a Makeover
The bathroom is the other essential room most prospective tenants focus on. If the wet area shows mold, mildew, damp, and dirt, get it professionally cleaned. Doing this will make it look fresher and make it healthier. Sometimes, though, cleaning isn't enough, and you may have to replace certain bathroom elements or even gut the entire room and start over.
You may be able to get away with doing makeover jobs such as retiling the floors and walls or painting over them (the bathtub, too) with special paint for this purpose. The room may require re-caulking to ensure everything seals properly, and you might need to put in a new vanity or modernize the current one with paint and new handles. Consider updating the showerhead and faucets in the room, too.
Other tasks to consider are painting the ceiling and any untiled walls and updating the toilet. Don't forget that lighting is crucial to householders, too, especially for things like applying makeup and shaving. As such, install additional lighting. Bathrooms generally require both overhead and more directed task lighting.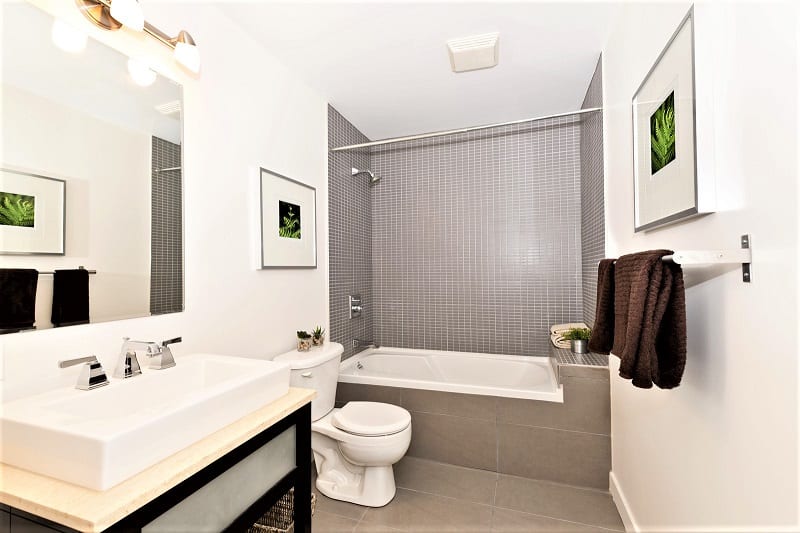 4. Permit Tenants to Have Pets on the Property
Many renters are pet owners these days, yet few properties allow tenants to have animals live with them. This situation means you can get your property to stand out and earn more rent by permitting occupiers to bring their beloved pets with them.
Make the property more pet-friendly by ensuring the home is fenced or has a secure patio area, and has easy-to-clean and maintain flooring inside. Plus, consider pet safety by removing anything that could cause a hazard, such as sharp wire, unsecured pools of water, poisonous plants, etc.
Some other ways to increase the amount of rent you can charge include carving out a specific home office zone and giving the property a fresh coat of paint. Add extras that you can also charge more for, like included appliances, garden care, and pool cleaning. These things add up to a more appealing home and one that will generate significantly higher returns.
---