Area:     89.1 m2
Year Built:     2015
Photographs:     Tom Harris
Upper Jeptha Lake Retreat is a small, unassuming structure in rural Michigan. It sits near a lake as the latest addition in a family compound. Although small in size, the structure does pack a punch with its simple yet charming architecture.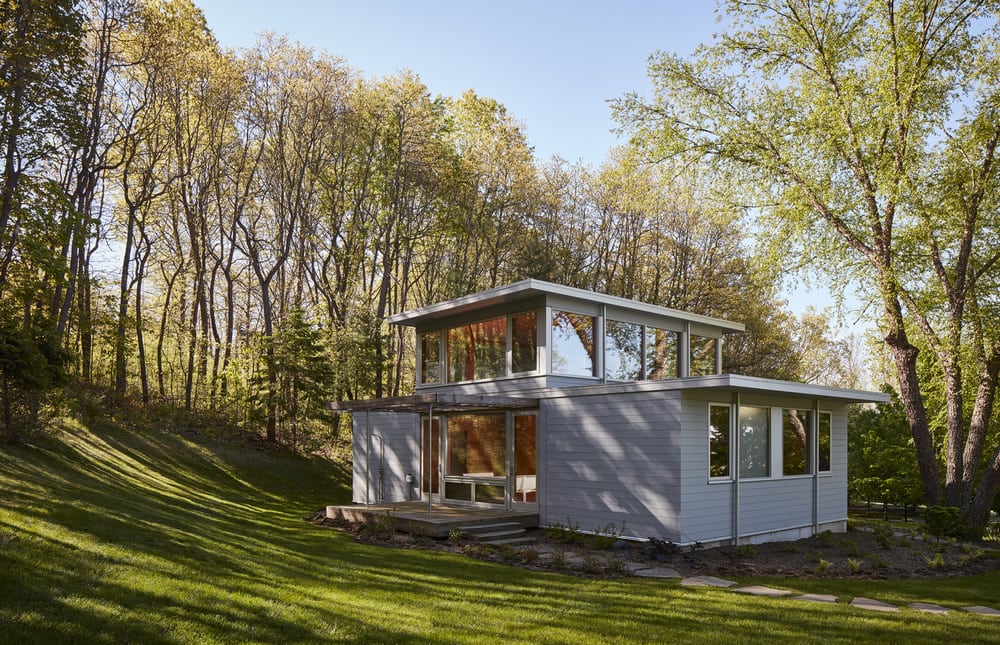 The 89-square meter area is divided into two levels. Its design focused on facilitating the owner's passion for outdoor excursions.
The house is oriented in such a way that it maximizes the views of the lake. Inside, the interiors exude a muted and calm atmosphere. Most surfaces are made of warm Douglas fir. It contrasts with the modern and crisp finish of the façade.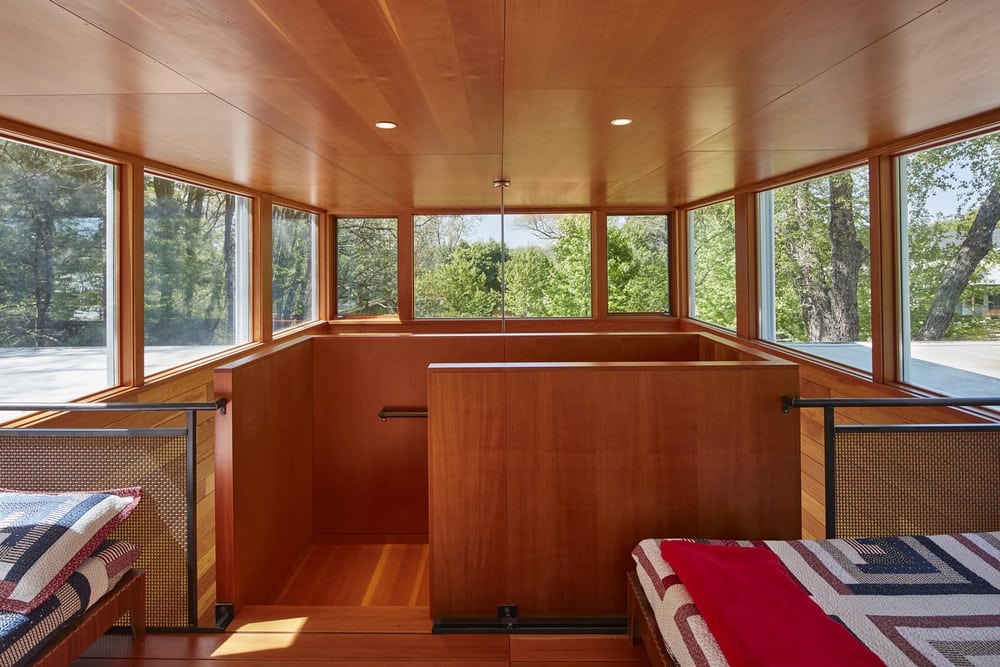 Small as it may be, it is packed with the basic necessities. With a kitchen, bedroom, dining and living areas, what more can you ask for? Upper Jeptha Lake Retreat lives up to its name. It is a relaxing hideaway meant to soothe tired minds and bodies.
Notes from the Architect:
The Upper Lake Jeptha Guest House is the latest addition among the cluster of small buildings that comprise an ever-evolving, beloved family compound on a lake in rural SW Michigan.

The "just far enough away" Guest House is positioned to contribute to and better frame the family's exterior social spaces, simultaneously turning and fronting the lake beyond.

Composed of calm and muted, carefully curated materials and details, it maintains a stylistic consistency across the multi-building property. In contrast to the cool weathering gray exterior, a refined handling of Douglas fir wraps the interior, a kind of geode.

The intimate 960 square foot cottage is all a guest could need. A small eating nook, a living/communal area, flanked by two-bedroom suites. A central wood-clad volume divides the social zones, cleverly concealing cupboards, appliances and an efficient stair. A wooden ceiling plane floats above the social spaces; clerestories wrap a light-filled working and sleeping loft, providing panoramic immersion with sky, lake and forest.

The guests all leave decompressed, happy. Just as planned.
Click on any image to start lightbox display. Use your Esc key to close the lightbox. You can also view the images as a slideshow if you prefer. ?
Exterior Views:
Interior Views:
Drawing Views:
Do you want more lakeside houses? Check out Canada's Window on the Lake…