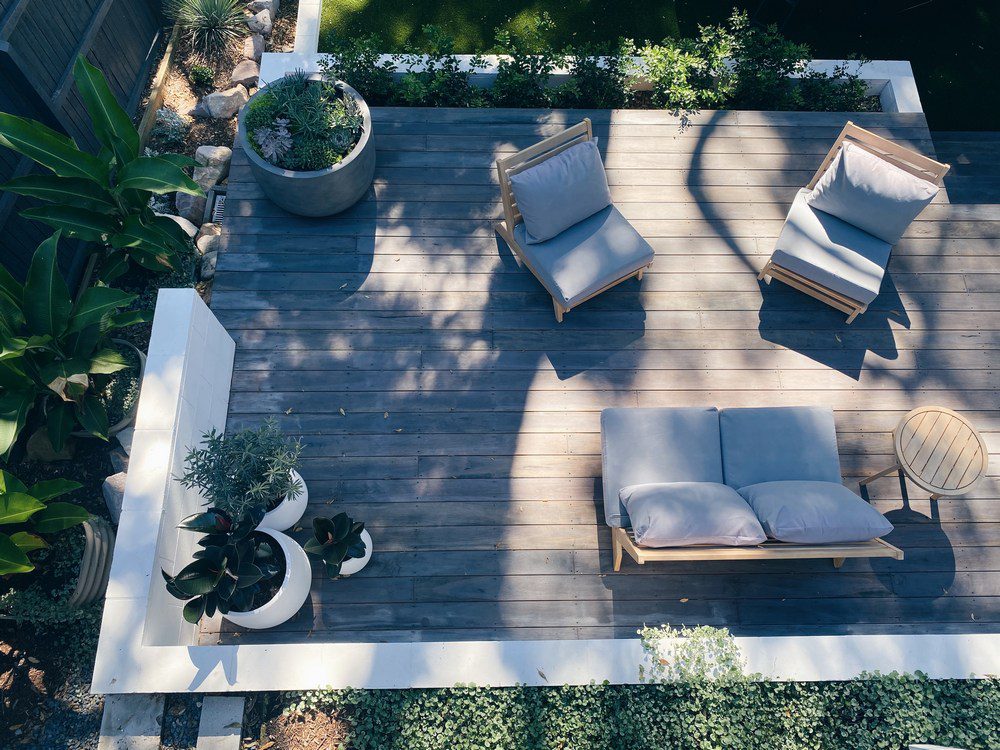 How to Transform Your Deck for Entertaining
When you build your deck for the first time or move into a property with one already in place, it's never easy knowing how to set it up whether it is for entertaining or just relaxing. You might know you want an idyllic spot to enjoy the sunshine and rest but lack the creativity and knowledge to turn it into that peaceful paradise.
While everyone's preferences are different, you might be able to transform your deck into the relaxing haven you desire by taking some of the following actions:
Install a Firepit
Every deck needs a focal point, and if you're partial to late-night entertaining on colder nights, a fire could be the ideal focal point for your deck. You might build a sleek and stylish fire on the edges of your deck, away from the decking materials.
Alternatively, you might invest in a firepit that you can gather around with your friends once night falls, and you require extra warmth.
However, installing a firepit on a deck requires great care. Ideally, firepits should be installed off the deck and away from wooden and composite materials. You might be able to safely install a fire pit on a wooden deck by taking the following steps. 
Clear the area of debris.
Install it away from houses and structures.
Use heat-resistant pavers or purchase a model with a fire pit mat.
Don't use accelerants like lighter fluid.
Dispose of ashes safely.
Keep water close by.
Consider Shelter
Most decks are wide and open spaces entirely exposed to the elements. While that poses no problems during the warmer months of the year, it can make your deck almost unusable when you live somewhere with colder temperatures and frequent rain.
You might be able to ensure you can use your deck at most times of the year by installing a form of shelter. Fortunately, you have many options, such as pergolas, awnings, roof extensions, and attached overhead coverings. Allow your budget to guide your decision since some of these options require more investment than others.
For example, pergolas and roof extensions might cost thousands of dollars. In contrast, an attached fabric overhead cover might only cost hundreds. If you're unsure which option will suit your unique setup the best, talk to your local building experts.
Make It an Extension of Your Home
Decks can be separate from your home and their own distinct place for you to relax and entertain. However, they can also flow seamlessly from your home's interior and expand your living space with the right design choices.
You might be able to make your deck an extension of your home by making your deck board colors the same as your indoor flooring. This might be possible with particular stains or paints. You might then install a pergola to allow for a transitional space and greenery inside your home and on your deck to show an element of cohesion.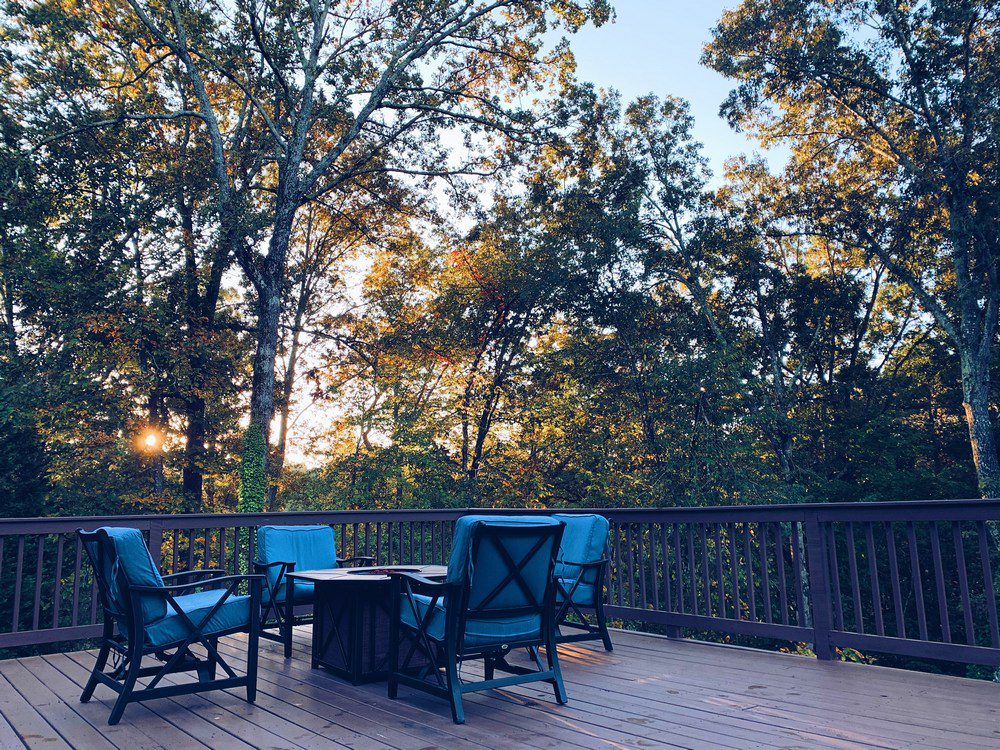 Purchase Outdoor Furniture
Once you have a design style in mind, such as a cottage, classic, or contemporary, you can purchase outdoor furniture for your deck to make it an entertainer's paradise. Lounger chairs can be the perfect addition to a pool area, while outdoor dining sets can become the center of attention on your deck when you invite loved ones for meals.
If you're overwhelmed by the many outdoor furniture options, consider sketching your deck's layout with measurements. You will then know the furniture pieces that will fit and how many you can buy to suit the available space.
Install an Outdoor Kitchen
Not all homeowners want to make frequent trips inside their homes while entertaining their guests to ensure they have plenty to eat and drink. To combat such an inconvenience, consider installing an outdoor kitchen.
Outdoor kitchens can be basic or as functional as your home kitchen, with a cooking source like a barbeque and a fridge to keep drinks and food cold. Some homeowners even take outdoor kitchen design one step further by installing a bar to mimic what they could expect at their local dining establishment.
Install Deck Lighting
Your outdoor fun doesn't have to end when the sun sets. You'll be able to entertain long into the night and potentially even make your deck a little safer by installing LED deck lights. LED deck lights can illuminate dark spaces, make stairs easier to see, and ensure you and your guests have at least a small amount of light to enjoy late-night festivities.
Deck lighting can also be installed on steps, decks, patios, and pergolas and are generally weather-resistant for peace of mind. Depending on the brand you buy, there's even potential for you to benefit from technologically advanced deck lights.
Some of the best options on the market are controllable by an app, enabling you to turn them on automatically and control specific areas.
Consider Heating
While you might have a well-illuminated deck with deck lighting for nighttime entertainment, don't underestimate the value of heating. Your guests might be able to see, but they may not feel comfortable as the temperatures plummet.
You aren't short of options regarding outdoor heating. You might opt for something affordable and easy to use, such as a propane patio heater, or easy-care options like free-standing or wall-hanging electric heaters with remotes.
Prioritize Privacy
Very few people living in suburban and urban areas can afford complete privacy from their neighbors. Even well-thought-out decks and entertainment areas might provide neighbors with a full view of your property.
You might be able to combat this problem by strategically installing privacy walls in particularly open and vulnerable areas. A simple temporary trellis wall can be an affordable and easy-to-install option, or you might opt for more permanent wooden slat screens with aluminum frames for strength and style.
Some homeowners prefer the more natural approach and place large potted trees around their decks to function as a privacy screen.
The Take Away
Transforming your deck for entertaining doesn't have to be a time-consuming or expensive undertaking. However, it can still require much thought. Start with these ideas above, and you might be well on your way to turning your deck into a relaxing oasis you and your loved ones can enjoy for years to come.