Pergolas not only add aesthetic charm to your property but are also practical when it comes to protecting you from too much sun. Pergolas can give you protection from too much sun, so you can enjoy your yard more without getting too hot.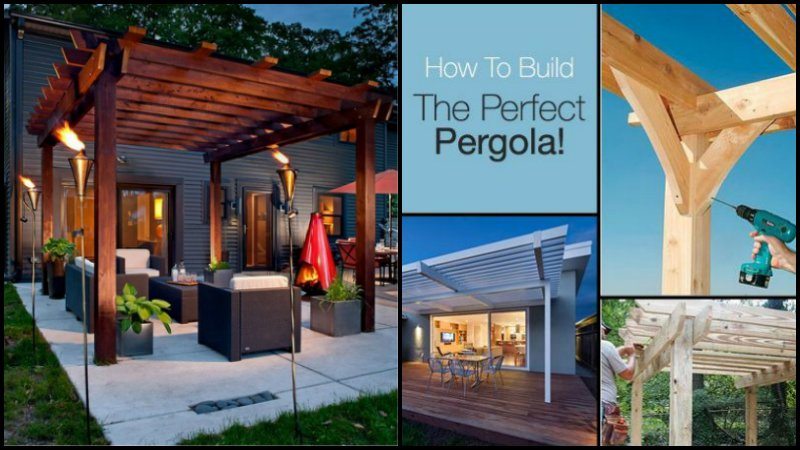 This structure is great for any yard as it adds magnificence without consuming too much space. Its gorgeous frames incorporate well with its environment, causing people to appreciate the outdoors while still giving a sense of protection and privacy. This is a must-have for any home, as it will not only add value but also make your outdoor living space more enjoyable.
This can be a costly project, of course, as you will need large and strong wood posts such as Cedar to build a good foundation for your pergola. If you're looking to save on costs, you could try using recycled wood or pressure-treated lumber, but keep in mind that these materials may not last as long as Cedar.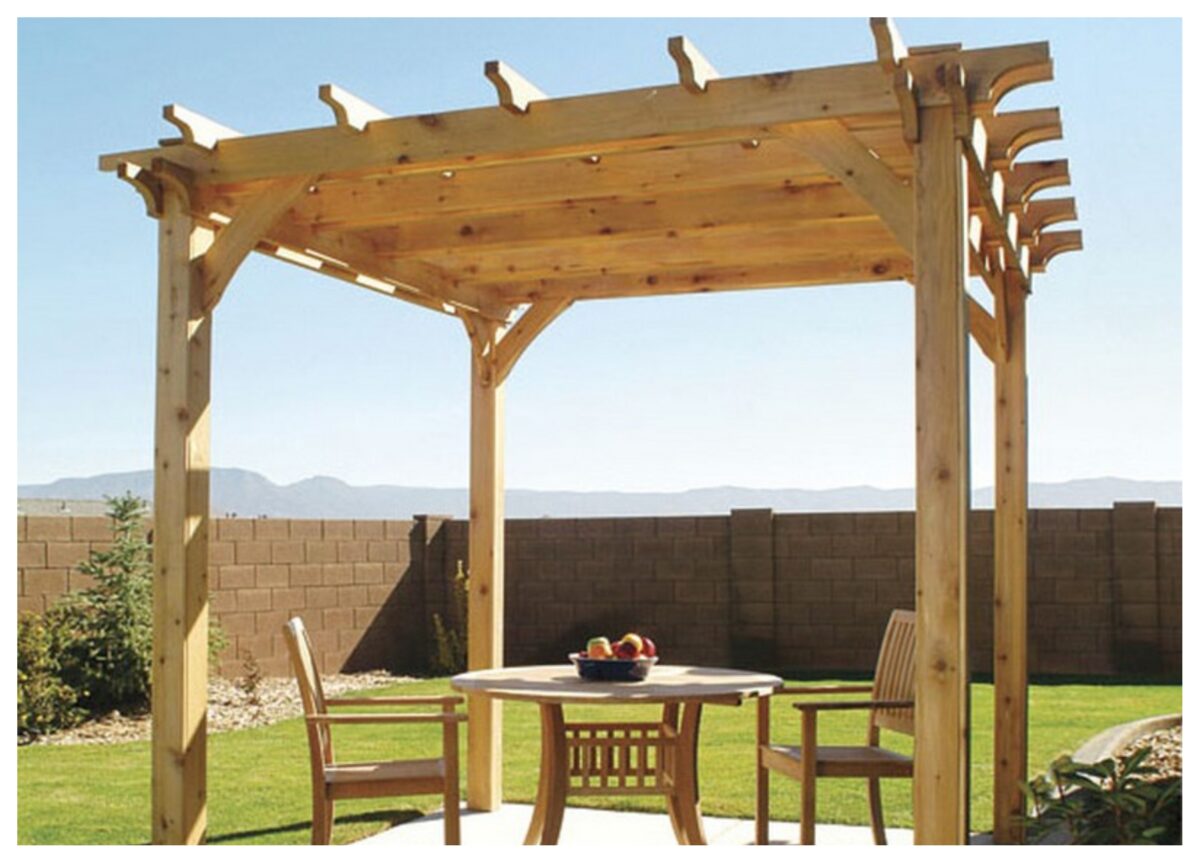 Whichever route you decide to go, make sure you factor in the cost of materials when budgeting for your pergola project. But every other part or feature of your DIY pergola can be made with recycled or reclaimed materials. You can use pallets for making the deck or porch (like this beautiful example) that will go with your pergola, for instance.
Then add some plants to improve its beauty and to allow for more fresh air while you relax outdoors. In addition to adding beauty and fresh air, plants can also provide privacy and help to reduce noise levels while you relax outdoors beneath your pergola.
Choose plants that are appropriate for your climate and soil type, and be sure to water them regularly. You may also want to consider adding a trellis or other support system to help your plants grow.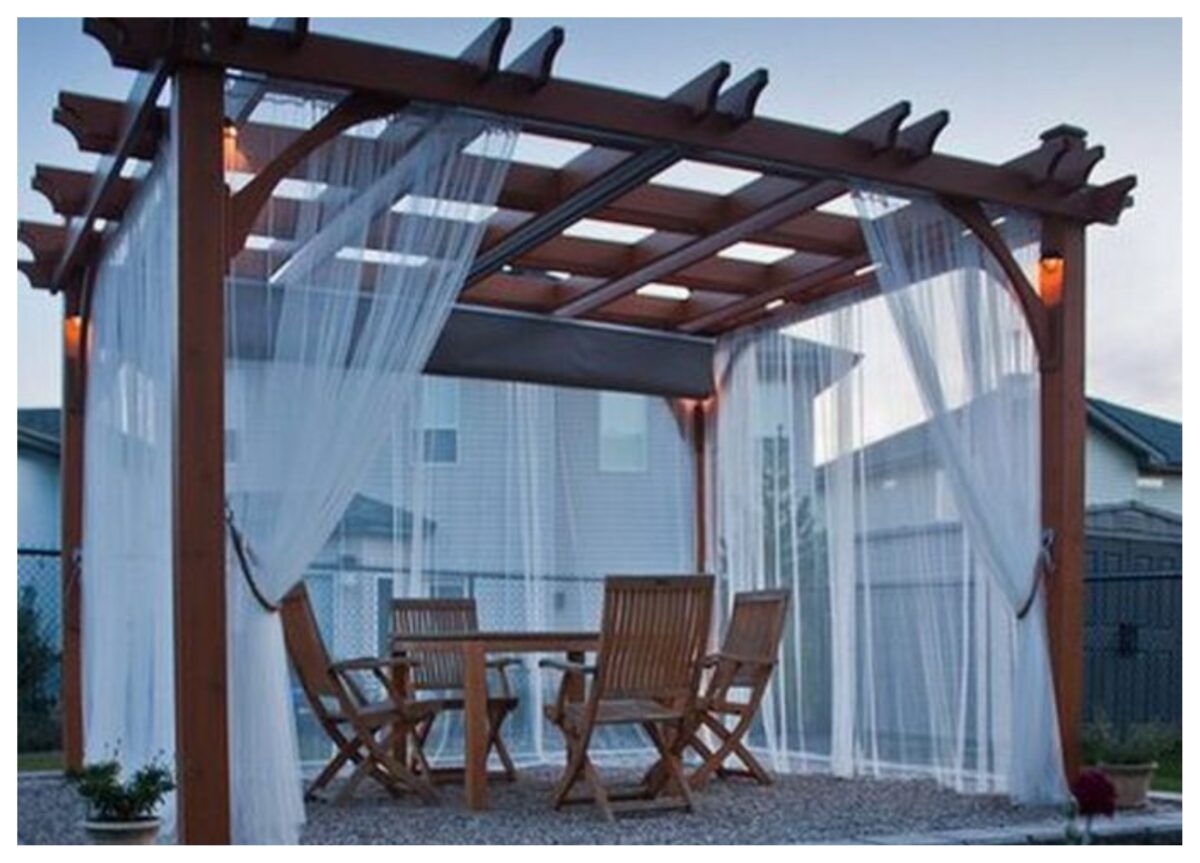 When you first build your pergola, it may look a little unfinished. Painting it or adding a finish will give it a more elegant look. You can choose to paint it with solid colour, or you can add a design with a stencil. If you want to add a finish to your pergola, you can use a sealer or a stain. You can also add decorative trim to your pergola to give it more character.
Here are the basic materials you will be needing if you want to build one in your backyard. Building a pergola in your backyard can be a fun and rewarding experience. However, before you begin your project, it is important to make sure you have all of the necessary materials on hand. This will save you time and effort in the long run.
Materials:
4×4 Pressure-treated Lumber sheathed with Cedar
2×4 Cedar Beams
2×4 Cedar Beams
Steel Post-base Anchors
Concrete
1/4-inch Tapcon Screws
3-in #10 Screws
Galvanized Finishing Nails
Construction Adhesive
Tools:
Miter Saw
Hammer Drill
Cordless Drill
Level
Hammer
Jigsaw
Wood Clamps
Table Saw
If you're looking for inspiration for your pergola-building project, our gallery is a great place to start. With a wide variety of styles and designs to choose from, you're sure to find something that fits your needs. Don't hesitate to contact us if you have any questions or would like more information on any of the homes featured in our gallery. We're always happy to help!
Here are some pergola designs to inspire you!
Click on any image to start the lightbox display. Use your Esc key to close the lightbox. You can also view the images as a slideshow if you prefer 😎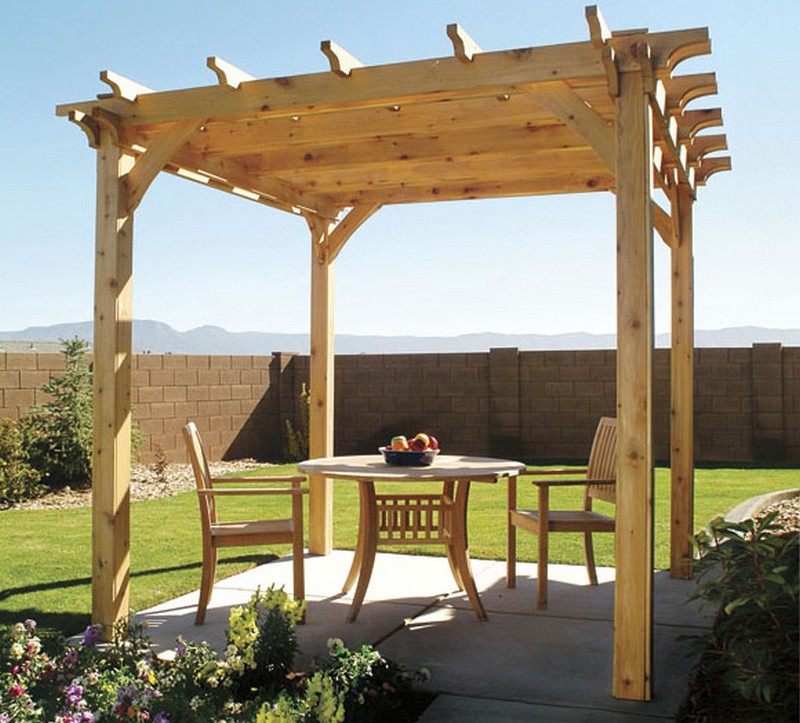 Thanks to Popular Mechanics for this great project. You can get step-by-step instructions here…
If you liked this project, you will also like viewing these DIY decks and patios…