London, United Kingdom – De Rosee Sa
Project Year :     2016
Developed Area :     110.0 m2
The Courtyard House is a long and narrow piece of property built with the challenge of strict planning restrictions. As such, the architects designed a plan that gave excellent alternatives – skylights instead of side windows and three separate courtyards to divide the house into chunks.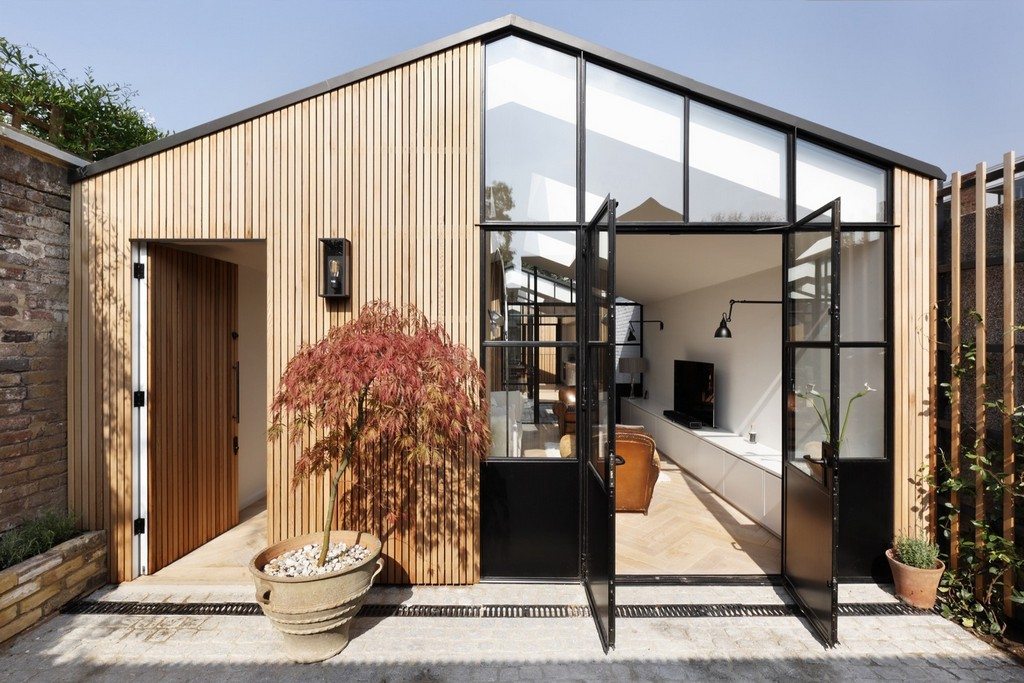 The inside of the house is mostly in white which makes the whole space seem larger than it actually is. Wood elements in natural palettes such as those found in floors, furniture, and space partitions tie up the home's interiors altogether.


From the Architect:
De Rosee Sa have designed a house on the site of a former garage in West London. The site is narrow and deep, located between terraced gardens on one side and a row of 16 lock-up garages on the other. The owners of the site lived across the road and originally bought it to prevent it from being developed.

Seeing an opportunity, our clients decided to develop the land themselves. Planning restrictions allowed a single storey above ground, so we proposed a basement to meet the client's brief for a two-bedroom house.

Windows in the the boundary wall were not possible. In response to this, our design includes two atria that bring daylight into courtyard spaces and roof lights throughout to draw light into the house.

The house's interior spaces give onto the new courtyards through steel and glass 'Crittal' style doors. Western red cedar clads the courtyard walls and passes inside to clad the small rooms (study, cloakroom, utility).

The clients have now sold their old house to occupy this one.
Click on any image to start lightbox display. Use your Esc key to close the lightbox. You can also view the images as a slideshow if you prefer. ?
Exterior Views :
Interior Views :
Drawing Views :
Do you love courtyard homes? Here's another one located in Melbourne, Australia. And yes, it is also called the Courtyard Home.