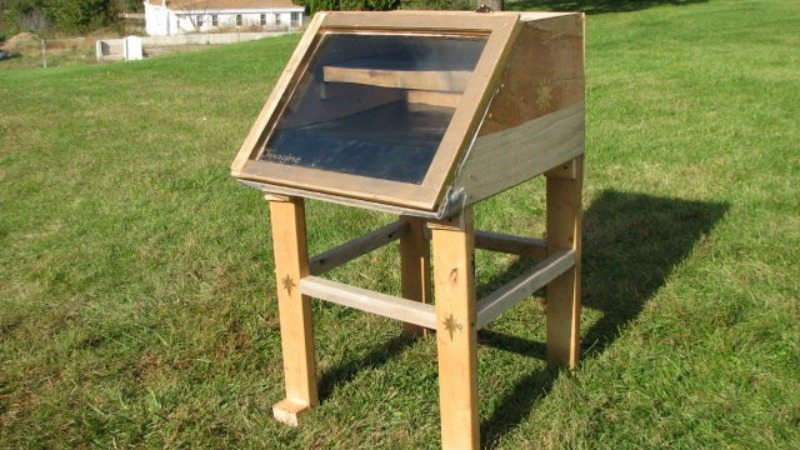 Drying is a form of food preservation because by getting rid of moisture, you prevent bacteria from ruining your fruits and vegetables. It's a great snack idea as well, especially for the kids!
But electric dehydrators can be too energy-consuming as they run all day long. If you live in a tropical area or where you get good sun for at least a few months a year, this solar food dehydrator can be a good alternative for you.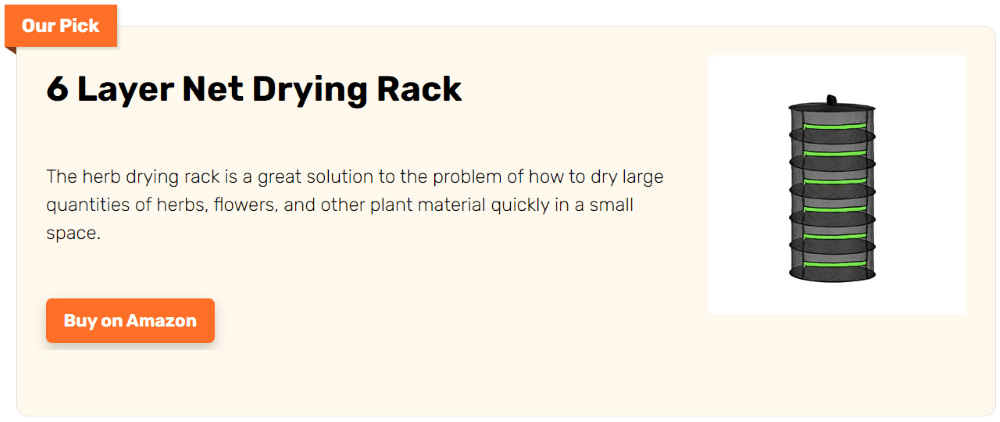 It's a simple design food dehydrator that is made out of reclaimed materials. The plywood used is a scrap piece. The 2x4s came from an old ladder. And the window is an old house window.
Aside from being energy-saving, this DIY project is also inexpensive depending on the materials that you already have. You only have to make sure that your materials are non-toxic if you are going to use reclaimed wood.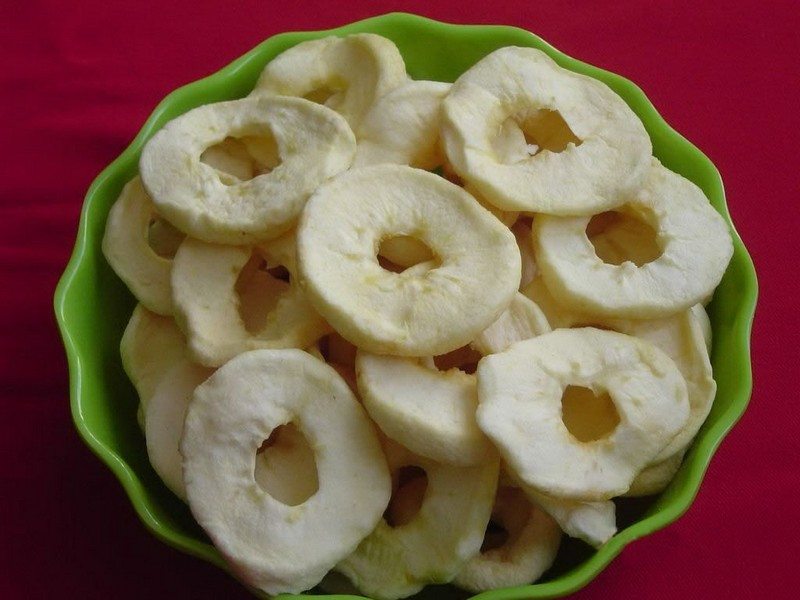 Read on to learn how to build your own food dehydrator! Don't forget to take note of the dehydrating tips that follow.
How do you think your DIY food dehydrator can be further improved?
What are the materials needed to build a solar food dehydrator
Materials:
Thin plywood
2×4″ Lumber – 4-1/4′ long
2×2″ Lumber – 10′ long
20×23-1/8″ Window (or a suitable slab of clear plastic)
Screen – for covering vents
Stockings (or any stretchable cloth) – for drying rack
2 Hinges
Screws
Thermometer
Hook and string – to fasten the rear door
Caulk
Tools:
Staple gun
Table saw
Measuring tape
How to improve your solar food dehydrator
1. Understanding the design
In the front, there are vents underneath which are hidden in the image. The darker section is a piece of heat-absorbent material; we used painted metal for this dehydrator, but other dark materials will suffice. The food itself is placed on the shelf, which will be made out of a cloth screen. Other screen-like materials can be used, but take chemical leeching into consideration to prevent contamination. The back piece of plywood can be opened to remove the shelf and provide additional ventilation.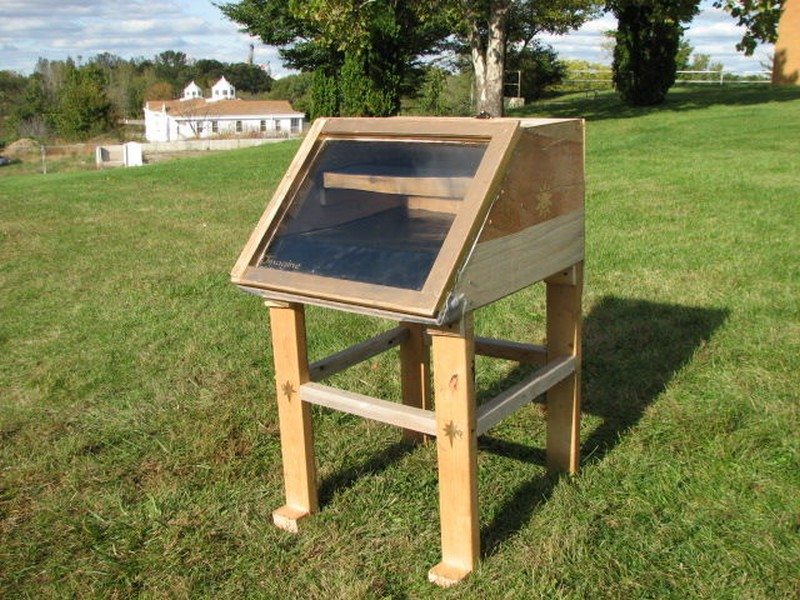 Here is a checklist for the plywood pieces:
1′ x 23 1/4″ (Top)
Two 20″ x 12″ x 26 1/8″ x 14 1/8″ (sides). This has a diagonal cut.
26 1/8″ x 23 1/16″ (bottom). This will be trimmed to fit legs and vents.
14 1/8″ x 23 1/16″ (back). This will be on the hinges.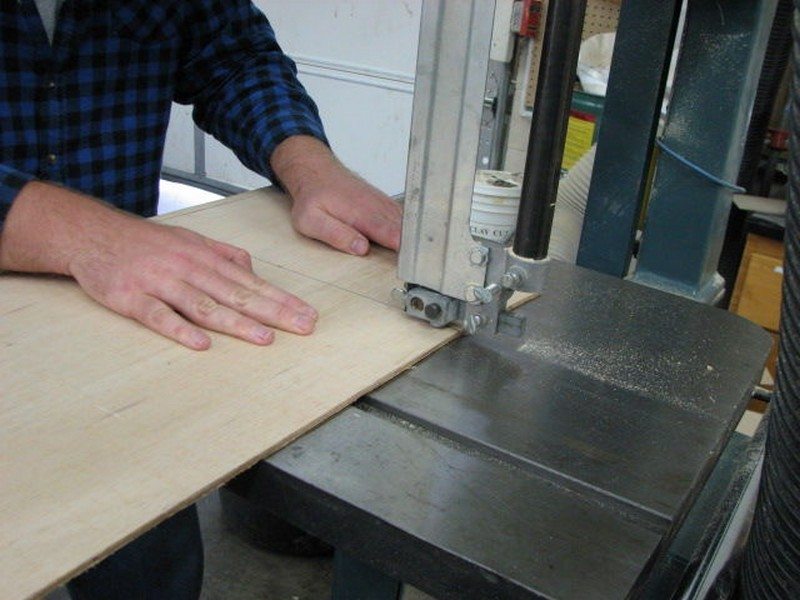 2. Assemble the frame
Remember to drill, then screw to prevent splitting.
Cut 2″ x 4″ notches on the bottom plywood for legs. Cut out 2″ x 4″ slits for ventilation.
Construct the base first as shown in the image.
Fasten side pieces of plywood to the legs.
Attach the rear plywood piece.
Screw 2″ x 2″ on top of the side pieces to anchor the top piece. (This becomes clearer after looking at the second image below).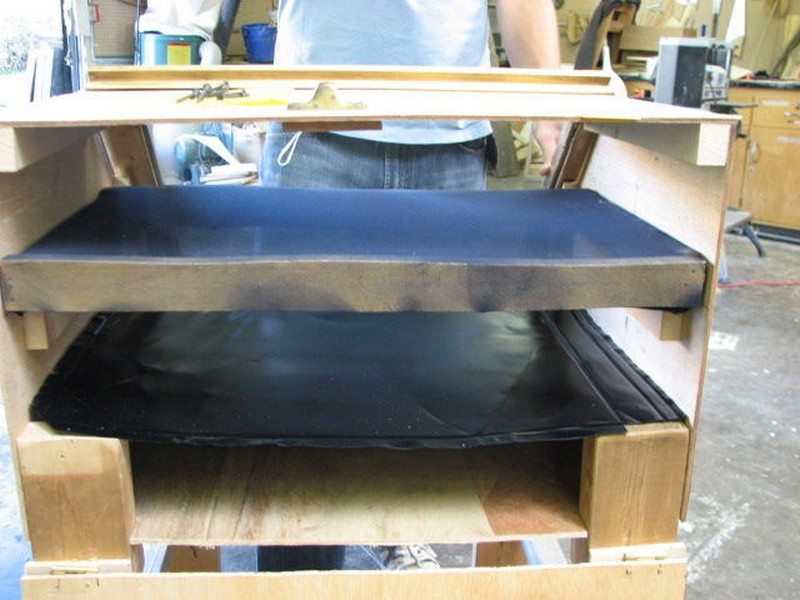 3. Additional components
Clean the parts before adding them.
Size and insert a heat-absorbing shelf (approximately measures 23″ x 20″). This rests on the top of the legs.
Stretch and staple material over a 14″ x 22 1/2″ frame made of 2″ x 2″ pieces to make a drying screen.
Cut and attach a support piece for the drying screen.
Attach the window. Caulking the borders is recommended, but it is optional if the window is perfectly flat against the frame.
Cover vents with screen material to protect them from insects.
Place the thermometer inside, ideally close to the drying screen rack.
Important Dehydration tips to remember
1/ The optimal temperature for dehydration is normally between 100 and 140 degrees Fahrenheit. Temperatures below this range cause bacteria to grow, while temperatures above this range cause food items to be cooked.
To achieve this balance, it is essential to monitor the storage area's temperature and ensure it remains within the optimal range. Additionally, the rear door of the storage unit needs to be left open to maintain the desired temperature.
2/ Different fruits and vegetables have different optimum drying temperature ranges. Researching the specific product you are drying is essential in order to ensure that you are using the most suitable temperatures for the best quality results.
3/ Remember to store your products in a dry place.
Are there Premade Food Dehydrators?
Solar food dehydrators are becoming increasingly popular among home gardeners and health-conscious individuals looking to preserve their fresh produce in a way that maximizes nutritional content.
Solar dehydrators use the sun's heat to draw out moisture from fruits and vegetables, creating a shelf-stable product with a long shelf life.
However, pre-built or power-operated food dehydrators are now available. They are a popular kitchen appliance among home cooks because they allow them to quickly and easily preserve a variety of foods.
With the increasing demand for these appliances, many manufacturers have begun to offer dehydrators in a variety of shapes, sizes, and price points, allowing you to find the perfect one for your needs.
4 Best Premade Food Dehydrators
This dehydrator is perfect for those who want to make healthier snacks and treats for themselves or their loved ones. Crafted with food-grade stainless steel and a glass front door, this dehydrator is sure to provide a long-lasting and dependable appliance.
It is perfect for drying beef jerky, snacks, fruit leathers, bread crumbs, and dog treats. Herbs can also be preserved. Its efficient design allows for an even distribution of heat and airflow, helping to ensure that your products are dried evenly and to the desired consistency.
PROS:
The digital control panel on the device allows precise timing in 30-minute increments up to 48 hours in length
Its hot air circulation system is an advantageous process for making a variety of delicious food like jerky, yogurt, and dried fruit
There is an adjustable temperature range for drying foods, from 95º℉-165ºF, and should be followed according to the specific recipe
It has an automatic shutoff feature that ensures the device is not left on for an extended period of time, saving you energy and money
COSORI Chefs Team provides 50 recipes designed specifically for beginners
CON:
Additional mesh screens must be purchased
This product is an invaluable addition to any home. "We've had this for almost two years and cannot live without it," explains a buyer. "In uncertain times it allows us to buy things when they're available, and dehydrate them for when they're not."
But, it only has one mesh screen and can be also a costly inconvenience for buyers. We hope the manufacturer takes the necessary steps to ensure that future customers receive any additional items for better product operation. "Nice machine that seems to work great but it came with ONLY 1 MESH SCREEN and 6 metal trays," says a buyer. Unit is expensive and now I have to buy extra mesh."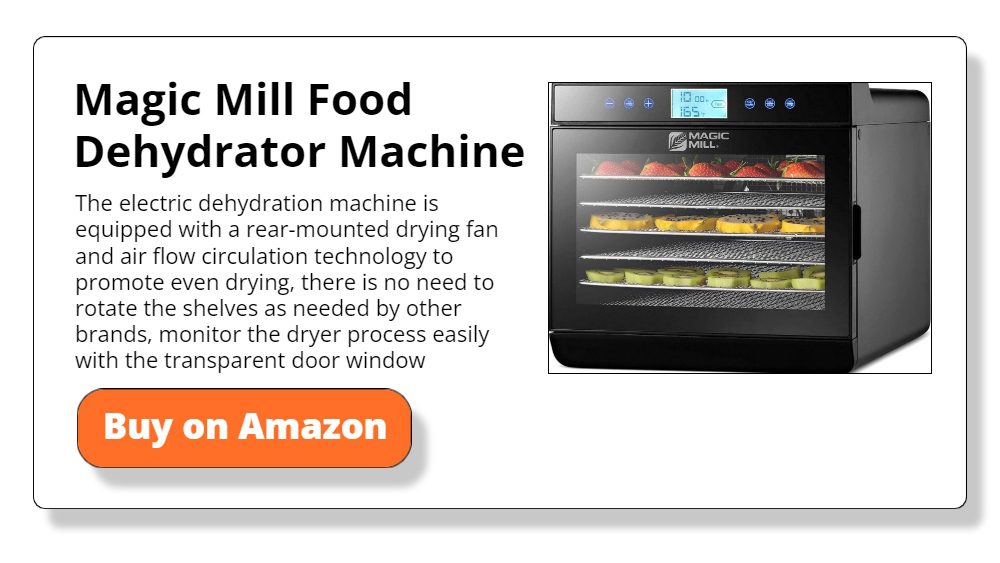 The fan of this food dehydrator is strategically placed at the bottom to ensure efficient heat distribution and the clear trays allow you to keep an eye on your food as it cooks. Make 100% all-natural dehydrated foods and snacks with no added sugars, additives, or preservatives.
Provide your family with high-quality snacks and meals so they can be confident that they are getting the best. The snacks range from dry healthy fruit rolls to trail mix and granola and will keep them energized throughout the day.
PROS:
The food dehydrator utilizes optimal temperature and horizontal airflow to ensure that heat is evenly and efficiently distributed throughout the unit
This allows for food to be dried and preserved in a consistent and reliable manner, with minimal risk of spoilage or decay
CON:
Overall, the product quality is great, as is the price point. You will feel confident with this choice. "I couldn't be happier with my choice," explains a buyer. "We have dehydrated kiwi, mango, apple, lemons, and bananas."
While an automatic timer will be a great addition to the device, allowing users to set a specific time for the device to turn off. "Only thing missing is an automatic timer to shut it down in time," says a buyer.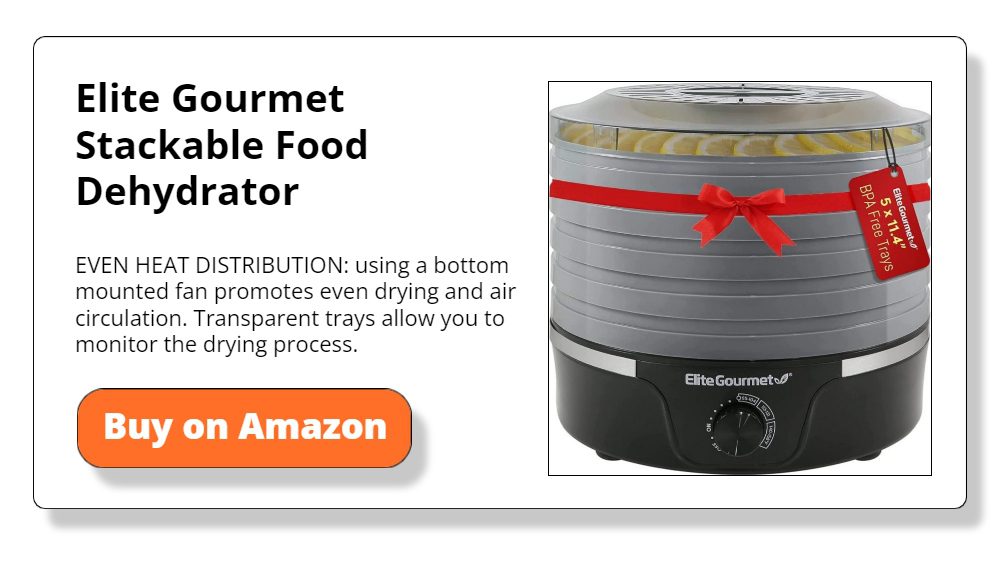 The room for up to ten 15.6" x 15.6" trays in this food dehydrator allows you to preserve an abundance of your favorite snacks and ingredients. If you have particularly thick slices of food, you can easily remove one or more trays to make room for them.
This food dehydrator features a temperature range of 95ºF to 167ºF and a timer to automatically shut off the dehydrator at the designated time. The timer can be set in 30-minute increments for up to 24 hours of operation at a time, allowing you to easily set the duration of your dehydration tasks and ensure optimal results.
PROS:
Its automatic timer and broad temperature range ensure you get the most out of your dehydrator each and every time
The drip tray at the bottom of the unit is also removable and is easy to clean
CON:
When the timer runs out of time, it makes a disturbing beeping sound
It has an impressive capacity and is incredibly easy to use and clean. The drip tray that is included is a great bonus, making it much simpler to keep the machine clean. "Really love this dehydrator," writes a buyer. "Amazing capacity, easy to clean with the provided drip tray, consistent and accurate temperature. The noise level of the fan is great, very quiet."
Ideally, it will be helpful to have some sort of way to adjust the volume or sound of the timer to ensure that it does not cause any unnecessary noise disturbances. "My only frustration with it is the very loud beeping noise when the timer completes," explains a buyer. "Unable to turn off, shorten or quiet it down. Not good for batches that may finish in the middle of the night."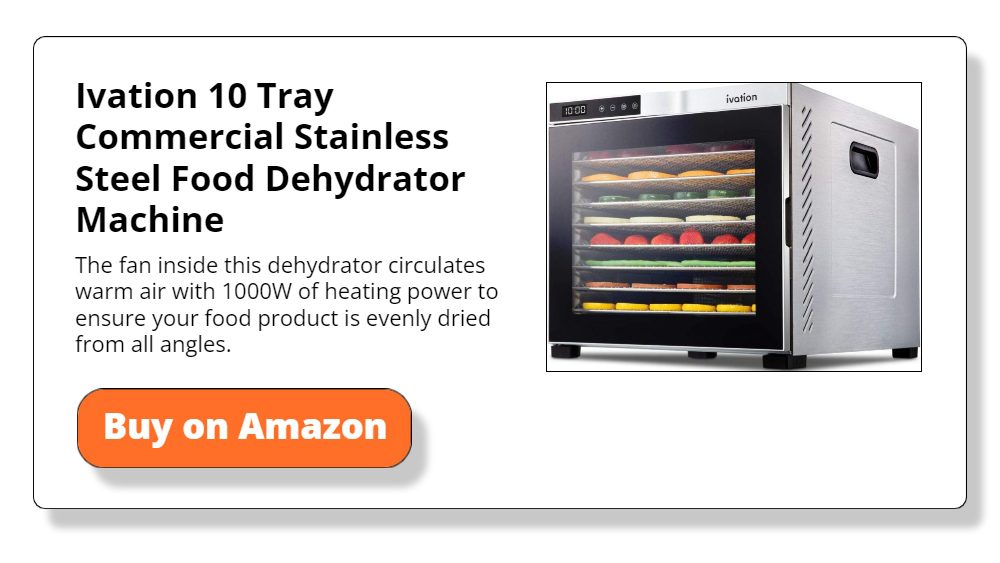 The 8-layer large drying space food dehydrator is an efficient and cost-effective solution for drying a large amount of food at once. It features a precise timer and temperature control, so users can easily adjust settings according to the type of food being dried.
It has an energy-saving feature, making it a great choice for those looking to save money while reducing waste.
PROS:
It has an ample amount of space, ensuring that all items are dried to perfection, in the shortest amount of time
Allows you to dry out different types of food at the proper and accurate temperatures
The timer can be set anywhere between 1 and 72 hours in 30-minute increments
CON:
Cleaning can be a challenge for those with a limited amount of sink space
The Homdox dehydrator is intuitively designed and features multiple trays, allowing me to dehydrate a variety of ingredients in one go. "I really enjoy using my Homdox dehydrator," says a buyer. "I have had great success using it. I have dehydrated fruit and veggies."
If you are limited by the size of your sink, it is probably difficult to fully submerge the dehydrator or its parts in water, which can make it hard to clean thoroughly. "Cleaning can be problematic if you have a small sink," explains a buyer.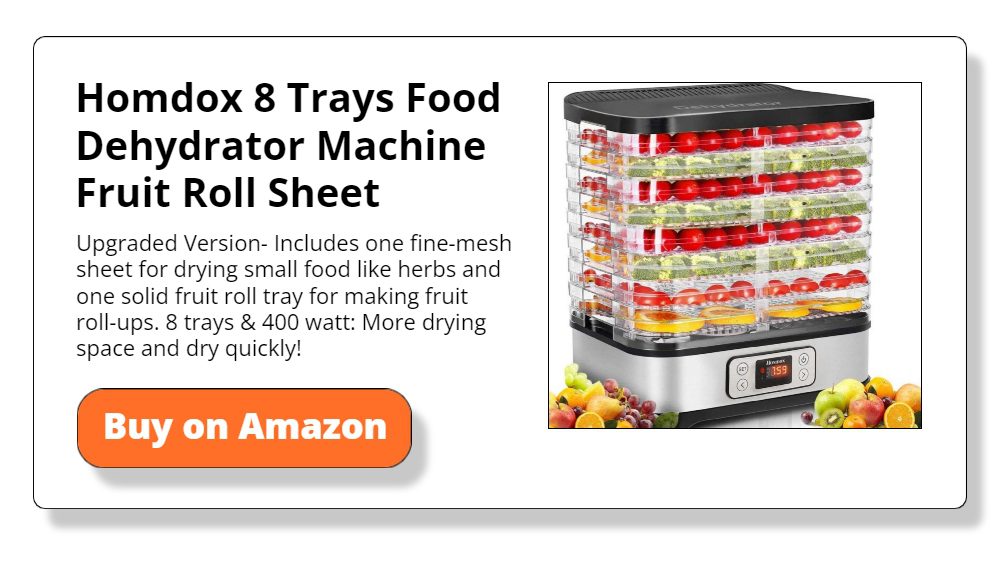 Build your own or buy a premade food dehydrator?
Dehydrating food is a centuries-old practice that has been used to preserve food without the use of refrigeration. You can make your own or purchase a ready-made version. Building a food dehydrator is a cost-effective and efficient way to personalize the experience, as you can design a dehydrator that meets specific requirements. However, you can also benefit from the amazing features of food dehydrator machines.
Thanks to Permaculture for this great project!
If you liked this project, you might also like these easy DIY projects…