Who wouldn't want to have their very own home theatre? If you're a fan of cinema and you have the space, creating a theatre in your home could be the next project that you consider.
Get started by exploring the following seven great options.
1. Create a High-tech Home Theater
A tech-savvy approach to your home theatre, such as integrating state-of-the-art components like 4K or even 8K TVs, high-end sound systems with surround sound capabilities, and smart lighting systems that adjust according to the ambience of the movie you're watching, will undoubtedly enhance your viewing and listening experience.
However, it's important to keep in mind that this option requires a significant investment.
2. Create a Minimalist Home Theater
For those who prefer simplicity over complexity without compromising on the enjoyment factor, creating a minimalist home theatre may be an attractive option.
This can be achieved with essentials like an adequately sized screen, a decent sound system, and ergonomic seating.
As the name implies, minimalist home theatre focuses on functionality rather than luxury elements.
By picking just the essentials, you can keep cost and space requirements relatively low.
3. Create a Multi-purpose Home Theater
If you have limited space or versatility is a top priority, you have the option to create a multi-purpose home theatre.
This setup cleverly combines your home theater system within an existing room like a living room or den.
The key is intelligent design and placement of components, such as discreet speaker systems and furniture that serve dual purposes.
By day, the room might appear as your average family area, but by nightfall, it can be transformed into a cozy, stylish, and entertaining cinema.
4. Use a Large Wall-mounted TV
Coming face-to-face with a large, wall-mounted TV will truly elevate your home cinema experience.
However, mounting such a colossal device is not something you should handle yourself. A professional should undertake the procedure to ensure the safety of both the television and its viewers.
By leveraging the skills of TV mounting service professionals, you will ensure your wall will hold the weight of the television securely for years to come.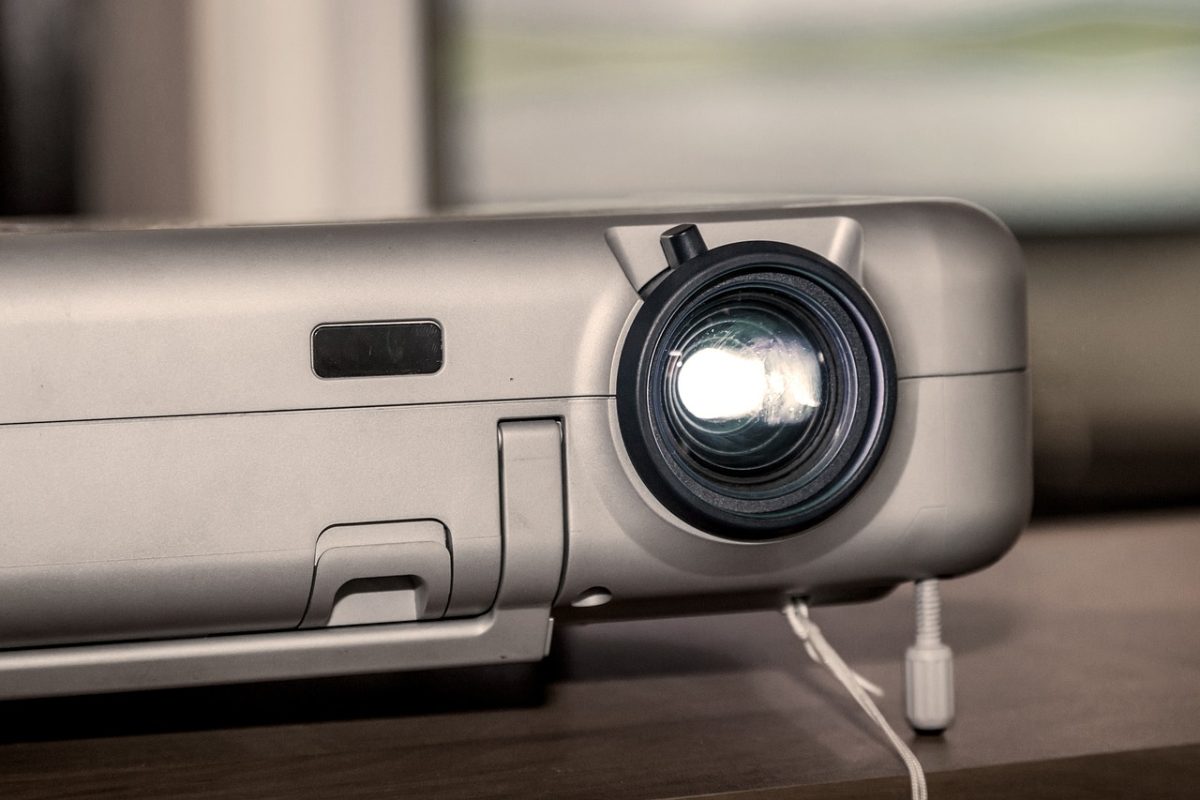 5. Consider Alternatives to Wall-mounted TVs
While a wall-mounted TV can be a great addition to your home theatre, it's not the only option.
For example, a modern projector can imbue your viewing experience with an authentic cinema-like feel. The projector conjures images onto a large screen or a blank wall, which means you can have an even larger viewing area than most televisions.
Old-fashioned projectors are another exciting alternative, though you'll also need to get your hands on old movie reels. These projectors give not only the jumbo-sized picture output but also offer a sense of nostalgia and vintage charm.
Another alternative is a free-standing TV. Just make sure you get a big television and that you find the optimal placement for it.
6. A DIY Home Theater Will Be One of the Best Options
One of the most enjoyable and cost-effective ways to set up a home theatre is to do it yourself.
This option allows you to customize your entertainment space according to your needs, preferences, and budget.
For instance, with some simple basic elements like a large flat-screen television or projector screen, comfortable seating, good quality speakers, and an appropriate lighting system, you can create an amazing movie theatre experience at home.
Additionally, if you have good DIY skills, you have the liberty to experiment with different layouts and items of furniture until you find the best solution that suits your needs. You could even make unique items like furniture made out of tree stumps and logs.
Tips on Creating Your Own Home Theater
If you decide to go down the DIY route, the following tips for creating your very own home theatre are sure to come in handy.
Consider the Room Dimensions
When creating your home theatre, it's essential to reflect upon the size and shape of your room. The dimensions will influence elements like the screen's size, the placement of speakers, and the seating arrangements. Room dimensions also help to determine the best spots to place speakers for optimal sound distribution.
Soundproof the Room
Soundproofing your home cinema will ensure a great audio experience without disturbing others in your house or your neighbours.
Moreover, it helps to keep external noises out, which could otherwise disturb your viewing experience.
Add Comfortable Seating
Remember that comfort is key when creating a home theatre.
Choose seating that provides excellent back support and plenty of cushioning for those movie marathons. You could choose lavish recliners or comfortable couches depending on your taste and budget.
Maintain Lighting Control
While watching movies, you will want minimum interference from natural light sources to maintain picture quality.
Use thick curtains or blackout blinds as well as adjustable lighting so that you can tailor the brightness depending on what type of movie you're watching.
Add Media Storage
A well-organized collection makes choosing something to watch easier and quicker, so consider making or buying media storage cabinets or shelves.
Make sure there's plenty of storage for media like DVDs or Blu-rays, if you use them, or a dedicated media server.
Personalize the Space
Lastly, don't forget to add personal touches to your home theatre that reflect your personality.
Items like posters of your favourite movies, film memorabilia, and an old popcorn machine can really make a difference to the cinema feel of your home theater.
7. Consider Professional Home Theater Installation
You also have the option to get a professional to install a home theatre for you.
Experienced technicians take care of all components, such as audio-visual equipment, acoustic treatments, and theatre-style seating.
However, this option might be on the pricey side. Despite the cost, many people opt for professional installations due to the convenience and assured quality of service.
To Wrap It Up
Building a home theatre can be a daunting task, but with these seven options, you're sure to find one that suits your needs and budget. Whether you're looking for a high-end, immersive experience or a budget-friendly option, there's a solution for everyone.
Remember to consider factors like room size, seating arrangement, and audio quality to make the most out of your home theatre. With the right equipment and set-up, you'll be able to enjoy your favourite movies and shows like never before.