Security cameras are a vital addition to your home and should be included in your list of home improvement projects.
In late 2015, a woman in Florida woke to the sound of someone entering her home. She and her husband lived alone. She quickly checked that her husband was in bed next to her. Finding him there, she grabbed her pistol and, stepping out into the hallway, saw a shadowy figure moving toward her.
She raised her pistol and fired. The target dropped to the floor. The woman had just shot her own adult daughter.
"The young woman had a key to her mom's home and was expected there in a few days," Massad Ayoob, the famed self defense instructor and former New Hampshire police officer, writes for Personal Defense World. "But she had arrived days sooner than expected, in the darkness of the night, unannounced."
The woman's husband is a former undercover narcotics officer. That proved to be no help at all.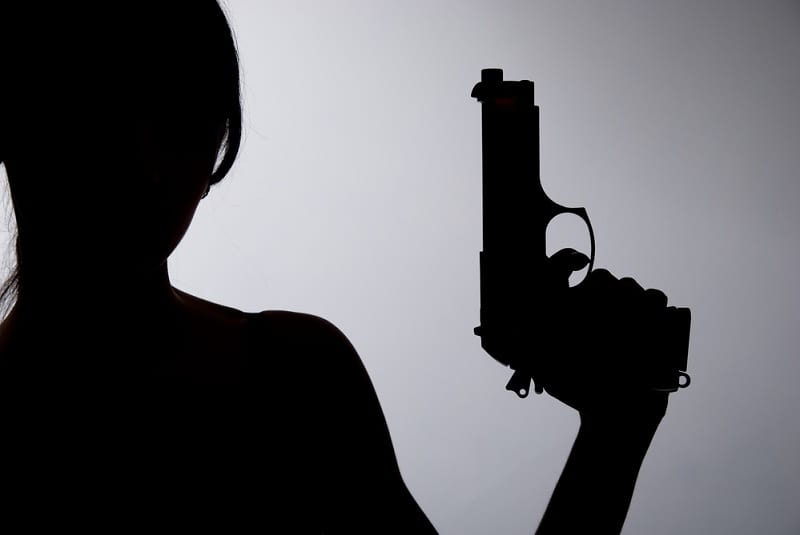 Why You Need Multiple Security Cameras
The sad fact of the matter is that, had the woman's home been equipped with security cameras, she could have avoided the terrible tragedy.
Security cameras are a vital addition to your home and should be included in your list of home improvement projects. The best home security cameras come with apps that allow you to check who is inside your house.
Many homeowners make the mistake of installing just one camera. The problem is, most cameras can rotate only so much and zoom only so far. Like door and window sensors, you should install security cameras in multiple areas throughout your home.
Instead of focusing on a specific number of security cameras, consider which locations in and around your home will provide the widest viewing angles.
The most vulnerable spots are those that invite high traffic. You should place cameras to cover as many of those areas as possible.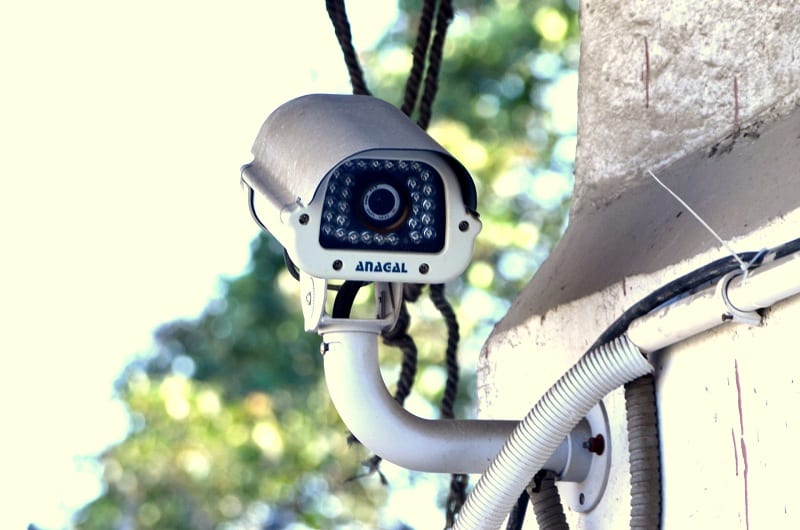 Stake out your own home and think like a burglar. Where would you enter?
These spots likely include:
Front, back, and side doors. Yes, burglars often enter a home through a front or back door. Install exterior cameras above, or near, any doors leading into your home.
Windows that don't directly face a street may be more prone to break-ins due to their privacy. Install exterior cameras above these windows, or use interior cameras that face them.
If a burglar approaches your home, they may walk down your driveway or attempt to enter through your garage door. Installing a camera above the driveway can help you detect suspicious activity.
If a burglar enters your home, they may search for valuables in specific areas, such as the living room, your home office, and your master bedroom. Use cameras to watch over these spaces.
Some homes have balconies or basements with staircases that lead to points of entry. Burglars can use these to gain entry into your home. Place a camera on the stairs to watch for any suspicious activity.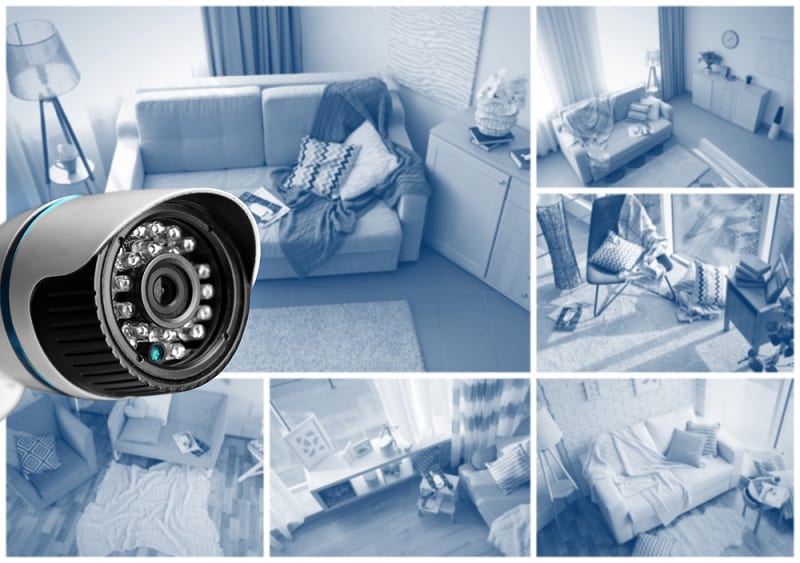 Placement is Critical!
When deciding where to install home security cameras, placement is critical. Your cameras should be out of reach. That way, robbers can't knock them down or destroy them. Place exterior cameras at a second-story level – at least nine feet above the ground.  
There's a wide range of security system cameras available to you online. You can mix and match to build a surveillance system to suit the specific security needs of your home and lifestyle.
Keep interior cameras near the ceiling, too. Make sure you install the cameras securely, as well. You can install some cameras on surfaces with adhesives. But trust us, fastening them directly into a wall is always better.
Advances in video and wireless technology have made full-colour, full-motion and high-resolution video images the standard among security system providers.
You can set up complete video surveillance throughout your home. You can also choose from various types of security cameras designed to deliver indoor or outdoor views.
The more you see, the safer you and your family are.