Do your floors get awfully dirty with pet hair, dust and other debris after just a day or two of general cleaning? The iRobot Roomba 595 is a great helper that cleans your floors for you, even when you're not at home!
Now since this is a smart vacuum cleaner — a robot — the price is expected to be high. But is it worth the investment? Could you really use one in your home? To help you decide if this product is for you, here's our review…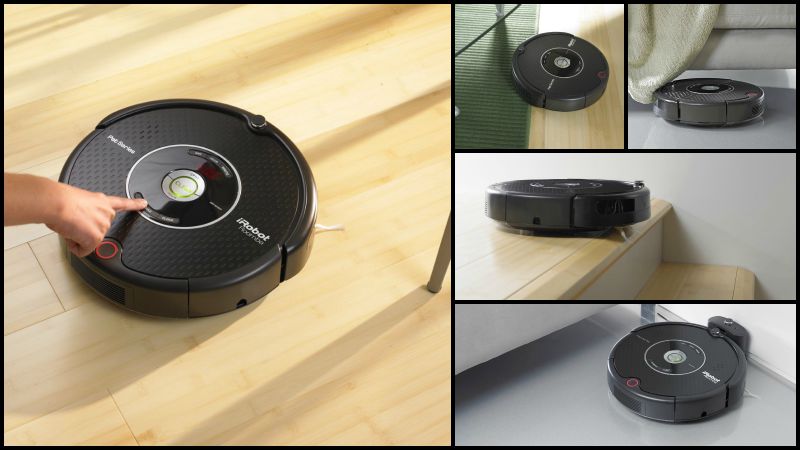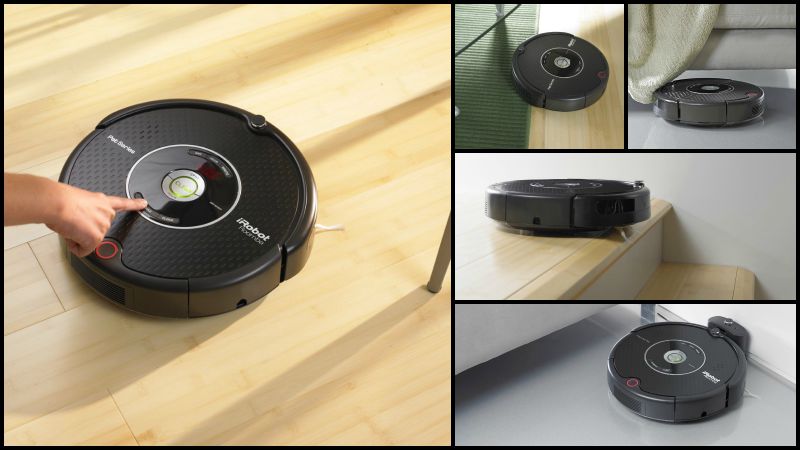 Most of us could really use some help in maintaining cleanliness inside the house, especially if you are a busy, working homeowner who finds it very difficult to squeeze in some time for cleaning.  Floors easily get dirty, more so if you have one or more pets shedding and little kids that leave mess after playing or eating. The situation can even be worse if you have an ongoing construction very near you or you live in a dusty area! Thanks to this little robot, people no longer have to worry and spend precious time cleaning their floors everyday!
The iRobot Roomba 595 works on all types of floors (hardwood, linoleum, tiles and carpets), and transitions automatically from one type to another. It is equipped with a patented three-stage cleaning system that automatically adjusts so it properly cleans whatever type of floor it is working on.
Now there would be times that the Roomba will not be able to move from, say, hardwood to carpet. This might make you think that the vacuum isn't performing as good as it says, but it could simply be because of its iAdapt sensors that help it navigate around the room. If your carpet or other flooring is too high, your vacuum might register it as a wall. Therefore avoiding it instead of moving towards it.
But this appliance definitely lives up to its claims. And it's a really big help for owners who want to save not just their time, but their spine as well! With just one press on the 'clean' button, the Roomba will do all the floor cleaning for you. You can even schedule it up to seven times a week, so that your floors are cleaned even when you are busy or out of the house!
It's important to note, however, that since this is a small-sized vacuum it cannot clean an entire house effectively all in one session. This is why it comes with two virtual walls, to limit the area your vacuum will clean at one time. The smaller the area you assign at a time, the better your floors will be cleaned.
What's also great about this vacuum is that it's quieter than a regular vacuum cleaner. You can enjoy your favourite show, listen to music or a podcast while your Roomba is hard at work!
When the robot has done its job, it will automatically go back to its docking station for charging, and you can then empty its bag. You'd be surprised at how much pet hair, human hair, food crumbs, and other debris it can pick up! As proof, here's one demo done after the owner has cleaned his carpet with a regular vacuum cleaner!
If you decide to buy one, you'd be happy to know that the package already includes extra AeroVac filters, brushes, and cleaning tools for maintaining your Roomba!
Do you have a Roomba working in your home already? How would you grade its performance? We say it's a four out of five!