How many times have you wished you had an outdoor sink? Well, who wouldn't want one, when it's so convenient especially when you have outdoor activities! If you've been putting it off because you can't find someone to do it nor have a free weekend to work on it, then this outdoor sink is for you!
It's fully functional and and it can be installed within minutes.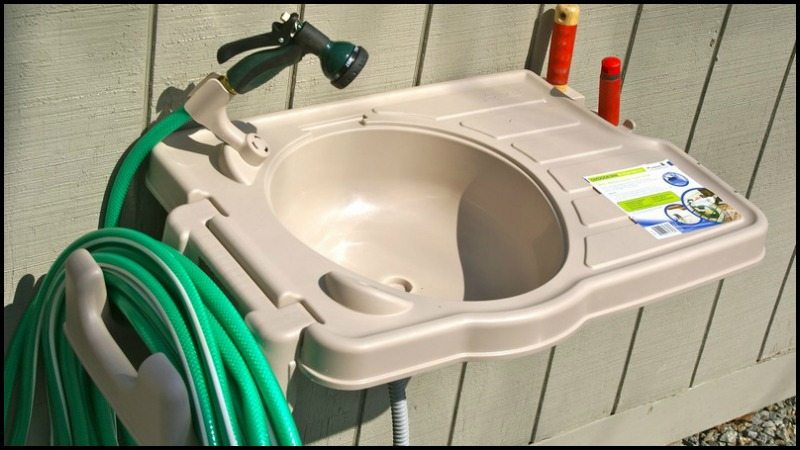 It can be installed anywhere because all you need is a standard garden hose to complete the job.
This outdoor sink helps to keep you and the kids from bringing dirt into your house. You can use it to clean the dirt off your shoes, boots, garden tools, or wash the kids' hands as well as the vegetables and herbs gathered from your garden. As a bonus, the unit also serves as a hose storage system!
Do you need one of these in your yard? You might decide to finally have one as it's currently 19% off at Amazon!
Click on any image to start lightbox display. Use your Esc key to close the lightbox. You can also view the images as a slideshow if you prefer ?
If you liked this, you might also like these other garden items…