Sinks or washbasins are an indispensable appliances in every home. We use it for sanitation purposes like washing our hands and face, brushing our teeth, washing vegetables and kitchen utensils, and a lot more.
But aside from this, sinks can also be used for another purpose. And that is to make our homes aesthetically more interesting!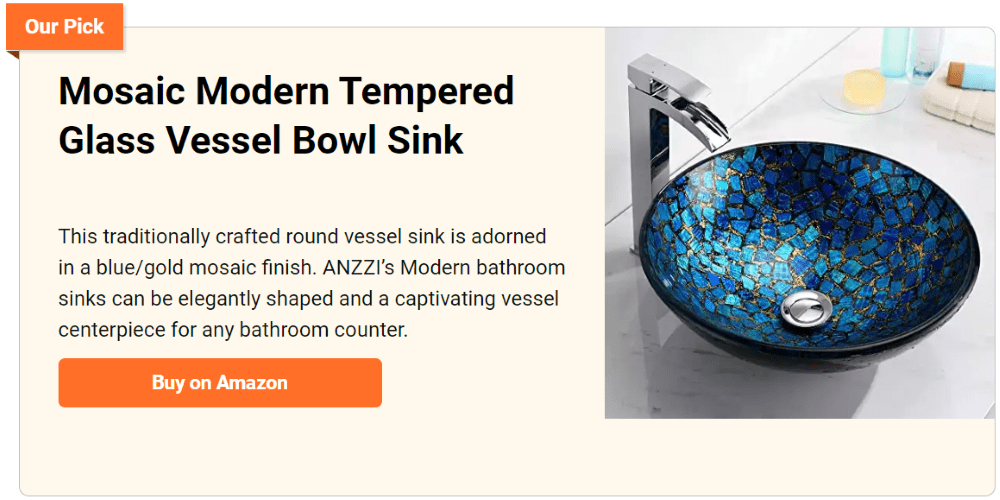 Sinks can take on a lot of forms – from the usual white ceramic basins to unique sinks made from repurposed materials. On the other end of the spectrum are these unique sink designs that you won't find in an average home nor the usual stores.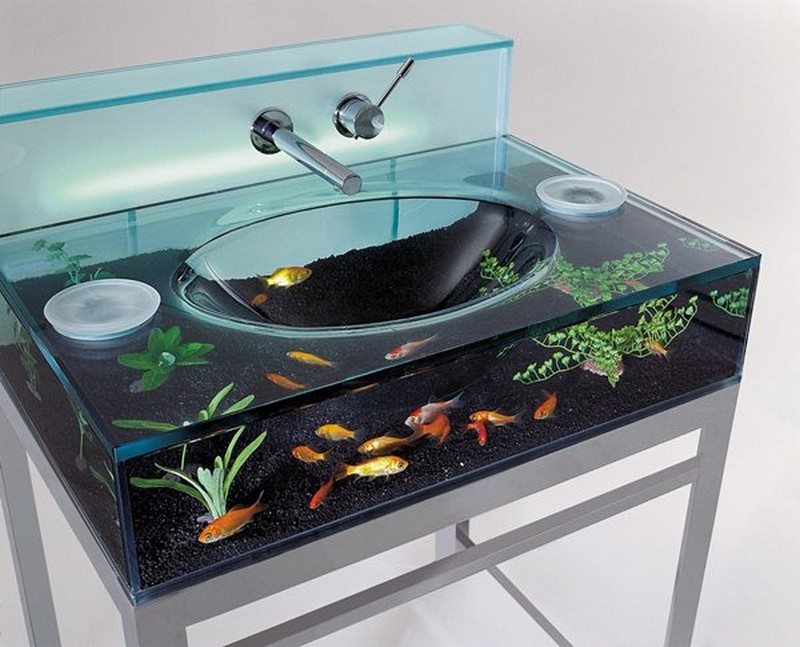 These are really unique sinks that appear in unconventional shapes, sizes, colors, and even materials…
If you want to use your sink as a feature to make your home really different, here are some great ideas for your home improvements!
For a home component that's so important and useful in our everyday lives, we wouldn't mind investing in a sink as awesome as these!
How about you? Which of these unique sinks would you like to have in your home?
Click on any image to start the lightbox display. Use your Esc key to close the lightbox. You can also view the images as a slideshow if you prefer?
Check out these Popular Unique Sinks
Kalla Column by Mastella Design
The Kalla Column is a freestanding bathroom sink designed to keep uninvited guests out. The unique sink is made of a stainless steel frame with a white porcelain basin, designed to blend in with your bathroom countertop. Since this unique sink is freestanding, there's no need to worry about your water lines and plumbing.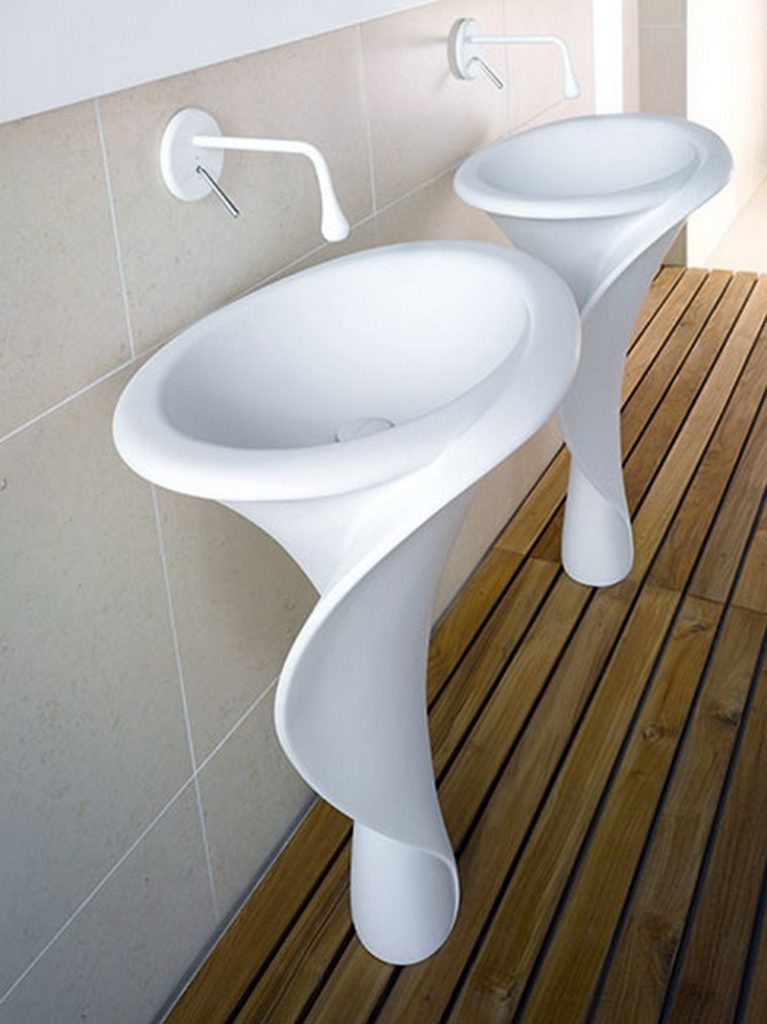 Floral Design
Your next home project involves choosing a unique sink for your bathroom. This not only adds to the artistic beauty of your home but will also make for a unique focal point in the bathroom.
These unique sinks are a great opportunity for artistic expression in a bathroom. You will find various designs, colors, and styles, perfect for your home.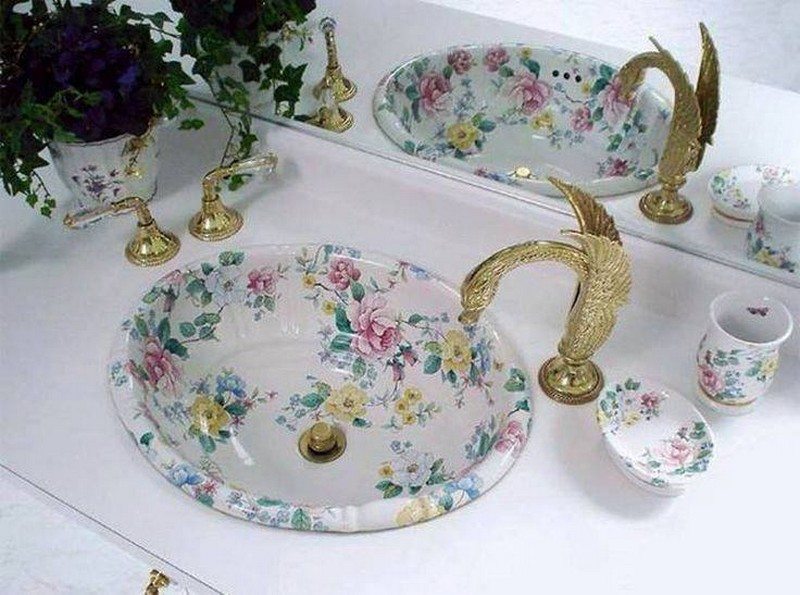 Water Stone Faucet by Omer Sagiv
The Water Stone Faucet Sink by Omer Sagiv for Duravit is a truly unique piece. The sink is fully integrated into the faucet, creating one classic piece that washes, dries hands, and catches water all in one.
The Water Stone has a smaller footprint than a regular sink, making it perfect for small bathrooms that want the feel of a large space.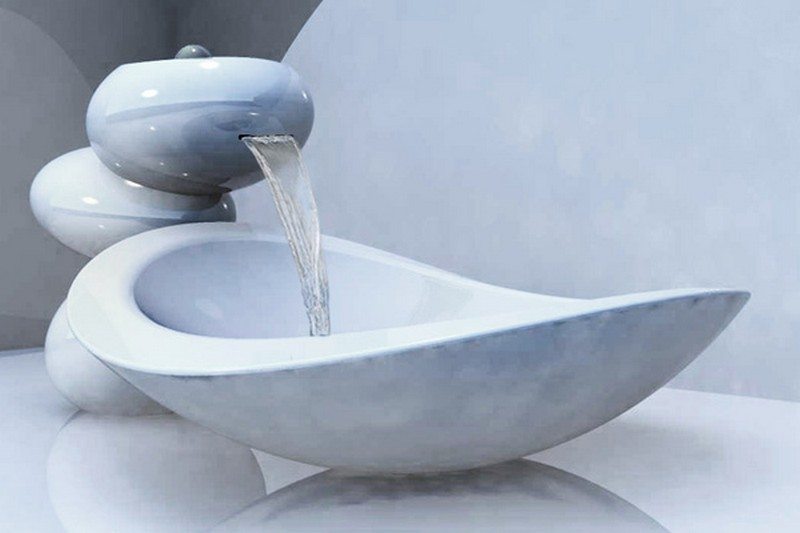 Solid Larch Wood Cover
A solid larch wood cover sink is constructed from durable solid larch wood that is finished with a beautiful clear lacquer finish. The solid larch wood provides a hard-wearing and durable sink that is resistant to water and moisture damage.
The deep sink ensures you have plenty of room to wash your dishes, cook your food and clean your utensils. The sink is a deep sink so you can place many dishes and utensils within it.
If a Solid Larch Wood Cover Sink will be used as a kitchen sink, it will usually be placed on top of a solid wood countertop which is usually made of solid wood.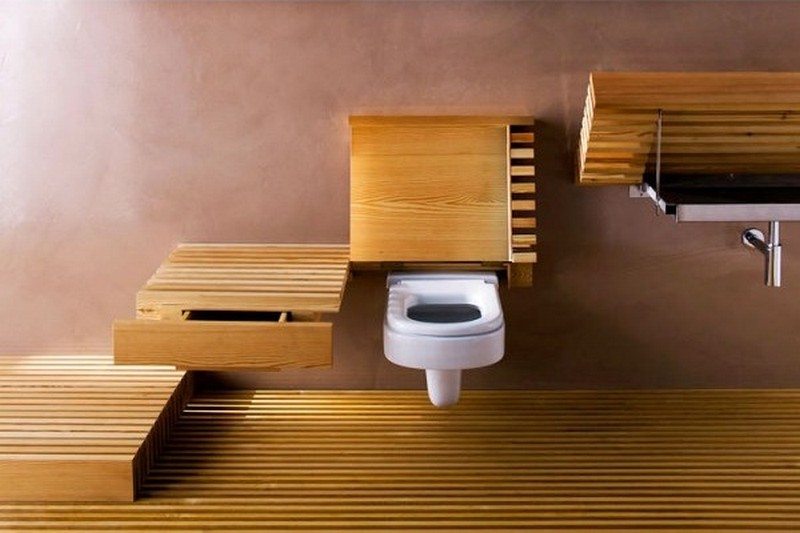 Rotating Sink
A rotating sink is a concept invention that has been around for a few years now. It's basically a unique sink that rotates a full 360 degrees so it can be used anywhere, it could be in the bathroom or even on the kitchen counters.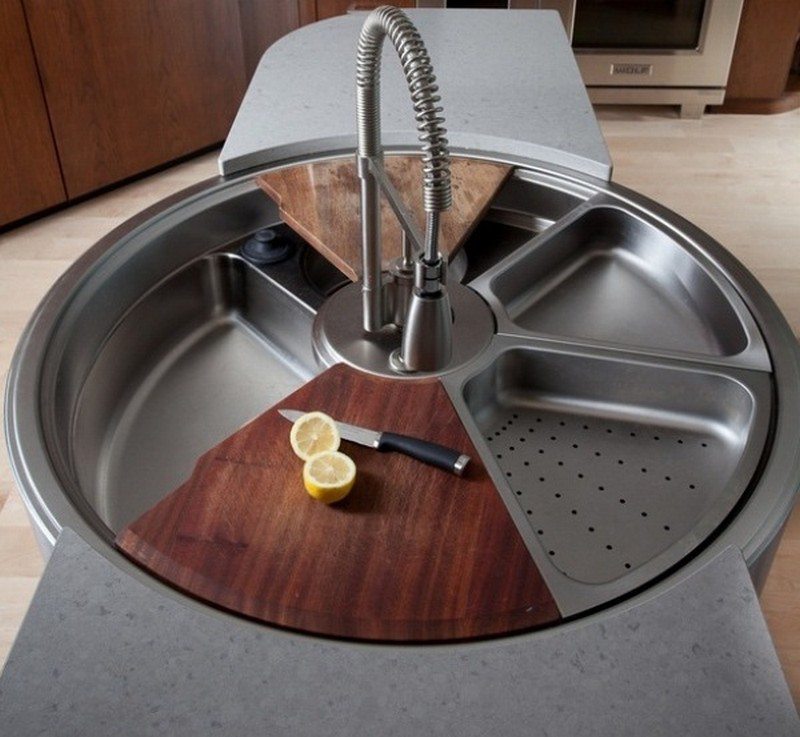 Guitar Sink
A guitar sink is a guitar-shaped vessel sink that is commonly used in a bathroom. This unique sink can be made of Acrylic, brass, and various types of stones and are available in a variety of sizes.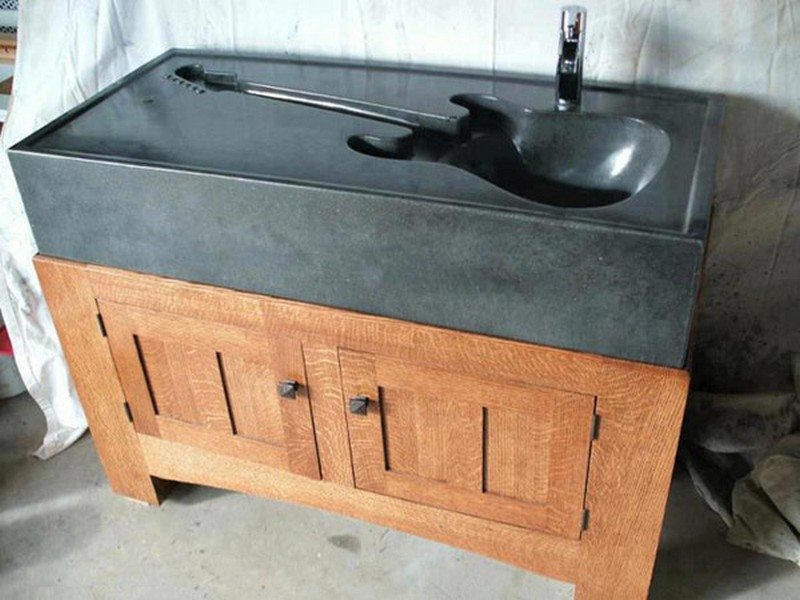 ArtCeram Sink
ArtCeram sinks are made of ceramic and are scratch-resistant, stain-resistant, and chip resistant. The ceramic also is nonporous and very hygienic.
It has an added bonus of a very modern look. ArtCeram sinks are manufactured in Italy. These unique sinks can be used in any home or business where long-lasting, artistic beauty is desired.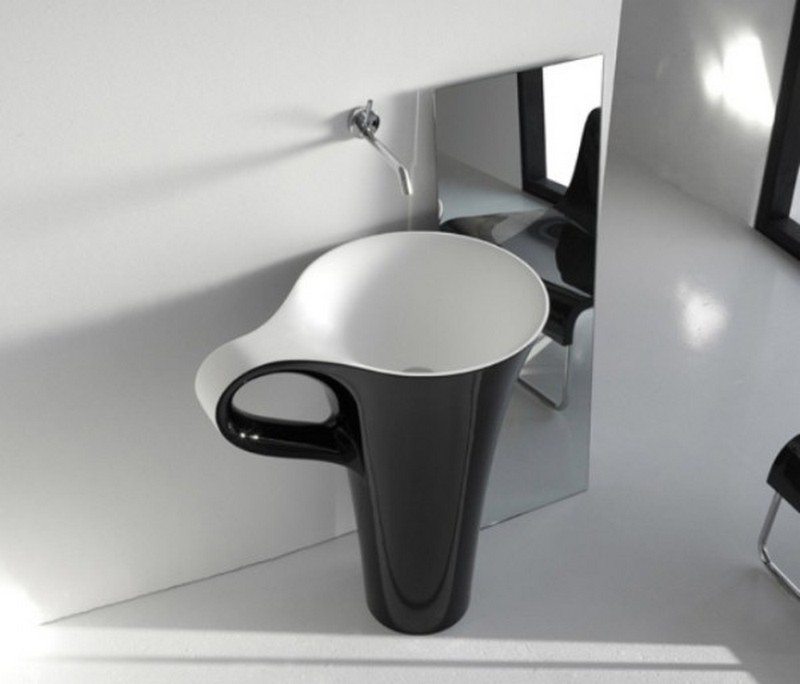 Aquarium Sink
An Aquarium Sink is a type of sink that is designed to look like an aquarium. These unique sinks are also a type of sink that is used to design the bathroom to look underwater.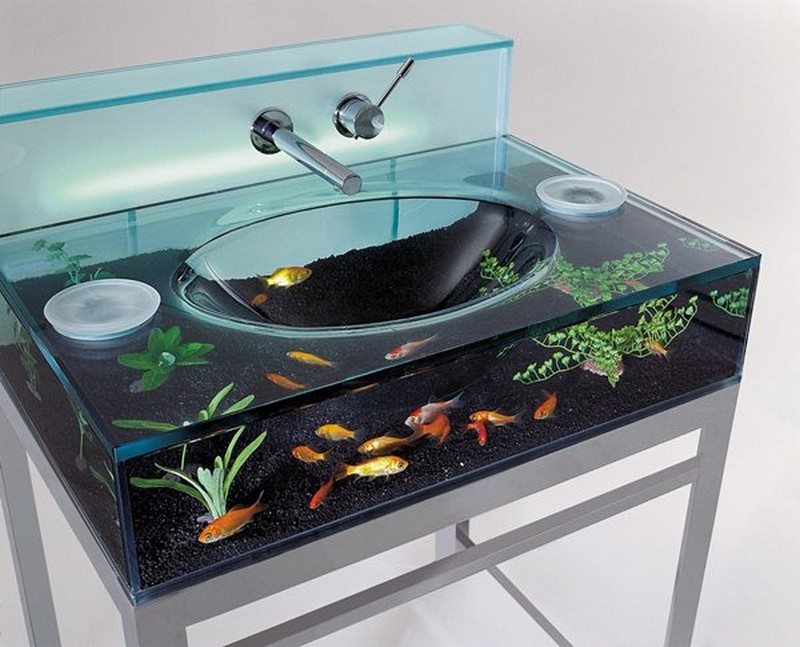 KUB Marble and Glass
A KUB marble and glass sink is a type of kitchen unique sink that is made from cast glass and is held together by a cast aluminum frame that is soldered to the glass. The sink is made of one piece of glass and cannot be broken.
While most drop-in sinks are not a single piece of glass, this unique sink does not have separate parts, instead it is made from one solid piece of cast glass.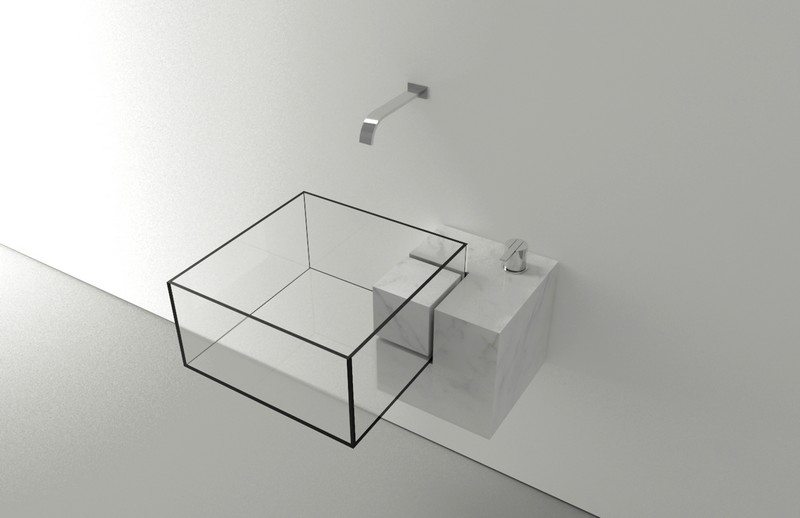 Silenzio Sink by Antonio Lupi
The Silenzio Sink by Antonio Lupi is a double bowl sink, made completely from 100% glass. Glass is a very durable material and does not scratch or chip as easily as other materials.
These are very elegant and unique sinks that will add a modern look to any kitchen.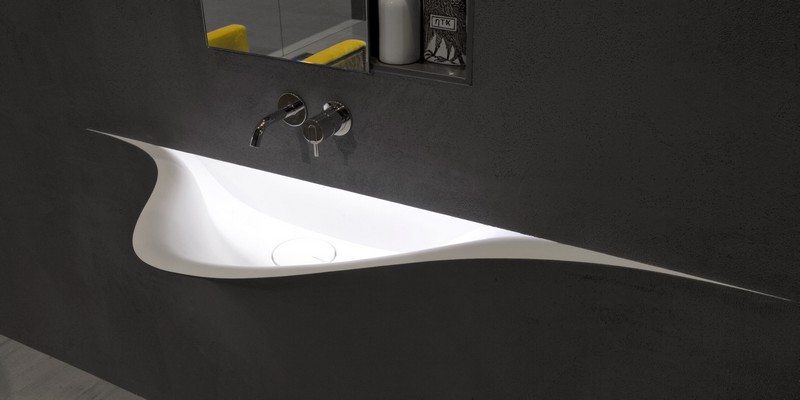 You might also like viewing these other Bathroom Ideas…