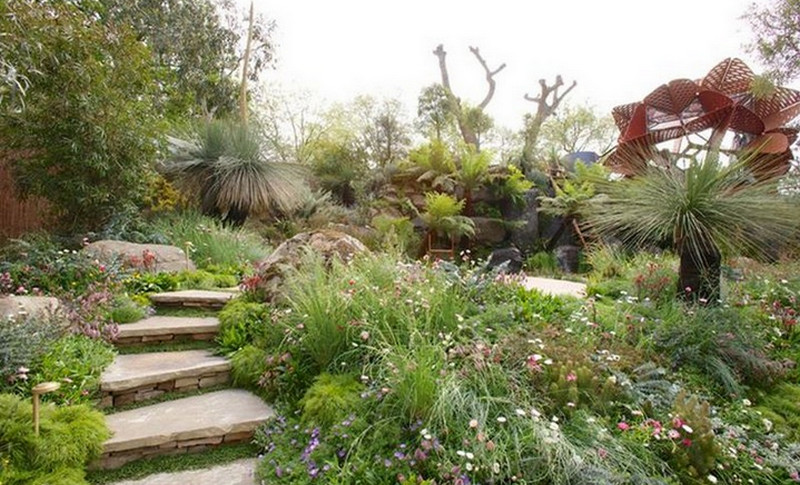 Melbourne Australia  –  Phillip Johnson Landscapes
Internationally acclaimed and awarded landscaper, Phillip Johnson designs with one overriding philosophy… a garden should not need mains water.
His use of 'dry creek bed' landscapes, billabongs, and natural ponds has gained him recognition the world over.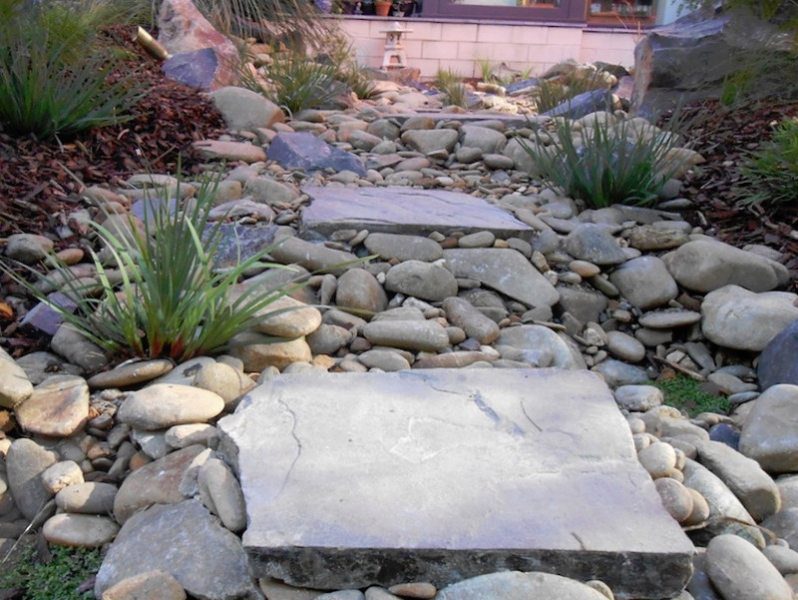 A dry creek bed is a channel of water that flows only during the rainy season. It is the opposite of a wetland, which is a channel of water that flows throughout the year.
A dry creek bed is not a ditch. It usually has a slight gradient, although some are very deep and steep. The bed is usually lined with rocks and stones. The upper side of the creek bed is called the embankment. There must be a special reason why Phillip Johnson loves working on them.
Landscaping is an art form. It's a science, too. It's a chance for people to incorporate their love of nature into their lives. It's a way for people to express their creativity and hard work.
It is an art and a labor of love. Every landscaper knows what it takes to get the right results. You need to prepare the soil and may need to prune the trees. That takes time, effort, and above all, devotion. If you have a knack for this, you will have a special bond with your garden.
If you are enthusiastic, you will have a special relationship with your garden. The best landscapers know how to plan, how to execute, how to problem-solve, how to listen to clients and how to make tough decisions. Not everyone is born with this skill set; it can also come from years of training and experience.
Phillip Johnson is one of the luckiest people who have God-given talent when it comes to landscaping. He focused on creating sustainable native habitat environments, using the soft construction and landscaping techniques of the natural world.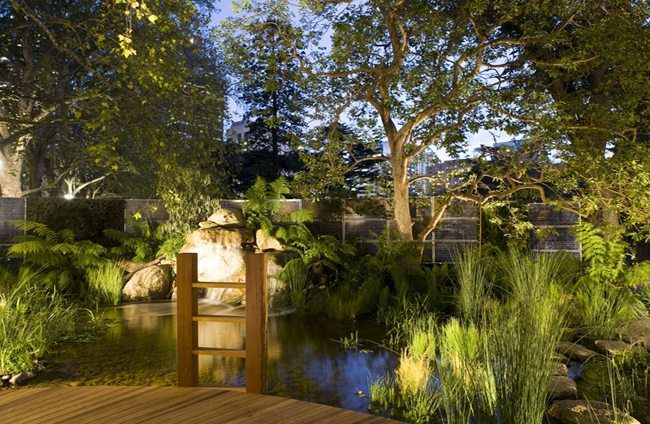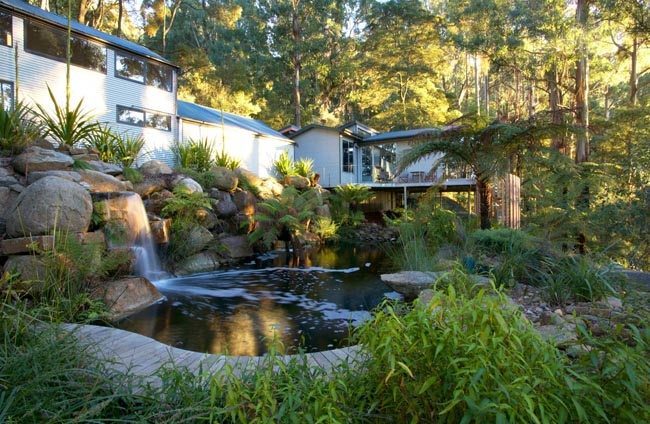 Phillip Johnson has a passion for creating functional landscapes that will last for generations to come and celebrate Australia's fortunate natural beauty in ways that are culturally relevant within urban contexts.
He has a vision of building sustainable landscapes that can withstand Australia's extreme weather. He and a group of architects are attempting to use new materials and technology to be able to fullfill this vision.
Phillip Johnson and one of our members – and favourite stone mason, Callum Gray, took out 'Best of Show' at the 2013 RHS Chelsea Flower Show with this exhibit.
Do you know someone as inspiring as Philip Johnson? Would you want to follow in his footstep? Below you'll find a wide selection of Phillip Johnson's work.  Is it time to get rid of all that time and water-consuming grass in your yard?
Click on any image to start lightbox display. Use your Esc key to close the lightbox. You can also view the images as a slideshow if you prefer