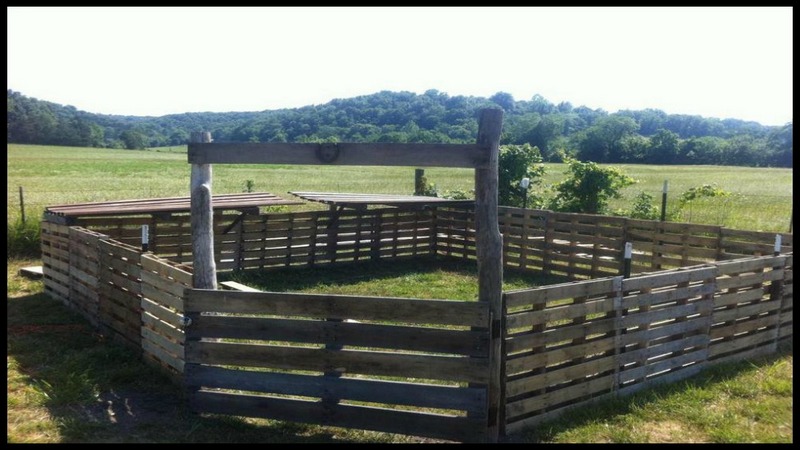 Need to build a fence? Here's an unusual and inexpensive solution – pallet fencing! They're cheap and cheerful yet easy and remarkably robust!
There are many purposes for fences and they vary widely depending on what is needed. A fence can be used for privacy and security, and some are even used for decoration.
It is important for you to decide what your fence will be used for and base your fence on this use.
Building a fence is a big project and you have to take many different factors into consideration. It needs to be sturdy, look good, and be built right.
The fence also needs to be functional and meet the needs of the owner, so do all that you can to keep your yard safe.
Choosing pallets to build a fence around your property is a clever idea especially if you are trying to enclose a big yard. You can save a heap of money with this cheap yet strong alternative.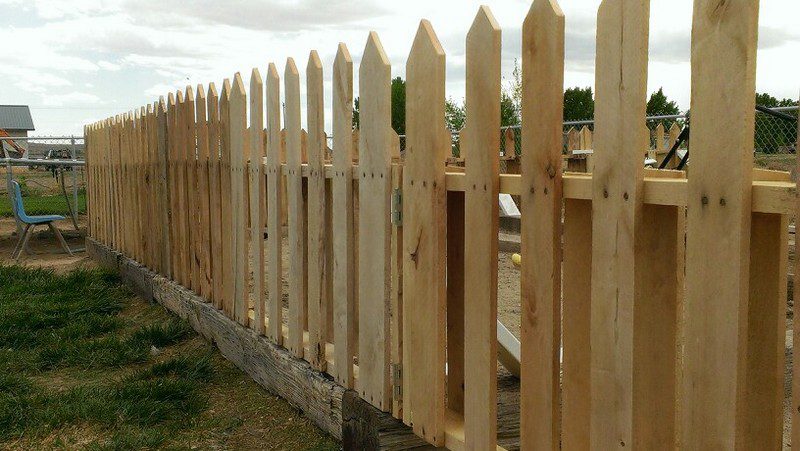 A pallet fencing is a great way to add privacy while allowing light to filter through. This type of fence is usually built using re-purposed wooden pallets and a few wooden posts. The pallets are stacked together and secured by a post on either side.
Pallet fencing can be installed to match the height of the existing fences, or if you have a long stretch of land, you can install a pallet fence for the entire length.
The purpose of the pallet fencing is to provide privacy. If you feel that it's not enough, you can also add a wooden or metal gate to the pallet fence.
They are readily available and, by repurposing them, you are reducing landfill impact! BTW, if you have trouble believing they are easy to come by, here's a photo I took just a couple of weeks back at my local tip!

Fences made out of pallets can be beautiful. You can add some color to them by painting them or adding a mural. If you think your pallets look too old and weathered, this is a great way to change that.
You can even add some planter boxes allowing your flowers to trail down over your new pallet fence! Pallet fences may seem a little primitive, but they can make a beautiful border around your yard, flower boxes included!
You can plant some flowers, and even add some planter boxes allowing your flowers to trail down over your new pallet fence! A fence and a planter in one!

If you have animals or pets, you can definitely use pallets to build fences for them as well. You can boast about your new PPP – pallet pig pen!
There are many different ways you can use them around your home, and you can use them to protect your pet from roaming animals as well.
Building pallet fencing around garden features is a great way to protect your garden from other animals or livestock that may wander over.
Fences typically need to have a gate or an opening big enough for passers-by or potential intruders to enter. However, fences can also be used around swimming pools to keep children or animals out.
So, what do you need a pallet fence for?
Check out these Pallet Fencing Ideas!

Click on any image to start the lightbox display. Use your Esc key to close the lightbox. You can also view the images as a slideshow if you prefer 😎
Learn how to build your own pallet fence by viewing this video here…
If you liked these, you will also like viewing these Recycling Ideas…