Having a property that you can rent is a great way to earn some extra cash. But if you are not doing anything to improve it, you are depriving your bank account of quite some savings. With a little effort and work, you can pull in the right tenants, show them a space that they will love to call home, and begin a grand journey of rental income.
A great rental price and envy-inducing attractiveness of the rental space can boost your rental property's value. Here is how you should showcase your investment to increase its worth as a rental property!
Begin at the curb
First impressions are certainly needed where your rental property is concerned. You might have interiors worthy of a magazine shoot, but it will not help if the potential customer loses interest after seeing your unkempt curb.
Begin by clearing your curbside of all debris, dry leaves, and other nuisances that add to shabby exteriors.
Trim the trees, plants, and shrubs and present a well-manicured look (do remember to clean off the trimmings).
Mow the lawn and keep the frontal yard neat of weeds and trash.
Get a few bright flowers to add to the zeal of the outdoors. If you can, fill up the terrace or the porch with a nice terrace garden, too. Do keep these plants healthy and watered for the desired effect.
If necessary, get a new mailbox, house number plaque and light fixtures or repair, and freshly paint the existing ones.
Get new trash cans and other bins for recycling.
Give your front door a nice coat of paint or replace it. Match it with a welcoming doormat!
Stage your place to work in the homey feeling
You must have come across beautifully set places that instantly make you want to prop up your feet, sip hot coffee, read a book, and make yourself feel at home. Well, you can make use of the same staging to show your customers how lovely their living space can be.
So, now that your outdoors and indoors are immaculate and welcoming, you should start inducing your unlived-in property to homey elements. Add a few pieces of art, sculptures, statues, and paintings to lighten up your space. It gives the idea that the place is open to being a home, where creativity and ingeniousness will be treasured.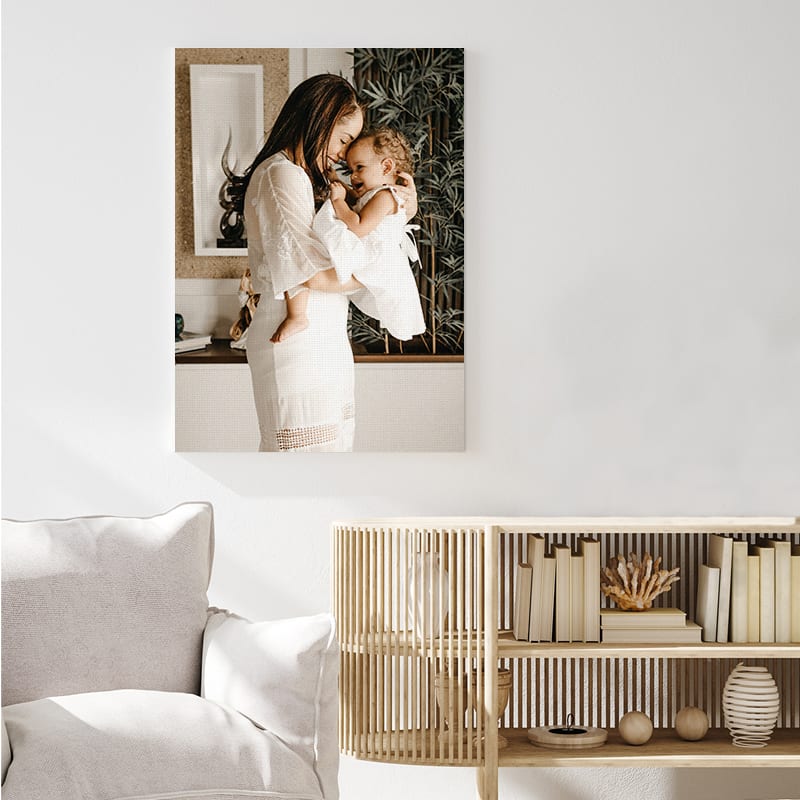 If you are not sure of what art pieces to use for cheering up your space, you can always rely on a good, classic canvas print. Canvas prints are an elegant yet very simple way to enhance your space. Use CanvasPop to add beautiful custom canvas prints, collages, pet portraits, etc. to showcase your scene!
You can also use beds, sofas, couches, coffee tables, and even real food to show your prospective tenants the beautiful home experience they can enjoy at your home.
You can also add bathrobes to your bathrooms, some beautiful crockery and dinnerware sets in the kitchen, etc.
If you are willing to go the extra mile, set up the dining room with place settings and a few dishes for a complete warm home experience!
Clean away the dullness
Begin with cleaning everything and anything. Begin with the hallways, the staircases, the kitchen, the bathrooms, behind the sinks, the carpets, and under them. Get your carpets cleaned professionally to forgo the years of build-up dust. Do not leave any space in your home without a sparkling shine.
Scrub the whole place. Do not show a rental property that has any remnants of your previous tenants.
Get aide in cleaning the ceilings, fans, windowsills, bookcases, and all that can accumulate dirt and grime over the years. Paying special attention to the kitchen is important. The grease and grime stains of the past can be a deal-breaker in many rental spaces.
Give your house a paint makeover.
Dullness can seep into your home with dry, chipped paint. Stains and scuff marks can make the whole look even more haunting and an unwelcoming place to call home. Begin with a semi-gloss or satin paint and return some warmth into your rental property.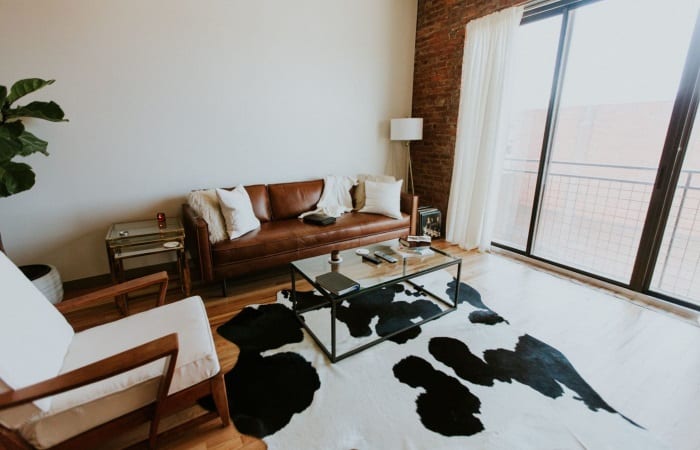 Accentuate walls and sculptures to add in a feeling of luxurious living. Pay special attention to the ceilings and places that are prone to moisture from the plumbing.
A warm shade of paint in the kitchen can also work wonders for your home. It adds a feeling of serenity where the tenant can easily picture themselves cooking and making a lifetime of family memories.
Do remember to paint your exteriors a bright shade. After all, your first impression will not be complete without it.
Focus on repairing
There is no way you can rent a house that does not have proper fixings, has leaky plumbing or broken knobs. Look out for everything that requires repairing. Change the closet knobs, look for the kitchen cabinet handles that need changing, check all the toilets if they flush properly, and see if the blinds and curtains can be opened and closed seamlessly.
Give all the knobs a fresh paint, check for iron furnishings that might be rusting, invest in your switches, and plugs if they have become loose or are not working. A tenant will instantly fall in love with a house that is all ready to live in.
Carefully consider your renting price.
You will want to have a decent income from your rental property, but that can only happen if your property is rented at all. Consider charging a price that will be readily accepted by the potential tenant. Paired with your excellent rental property, your asking price will be the deal-making factor for your rental property.