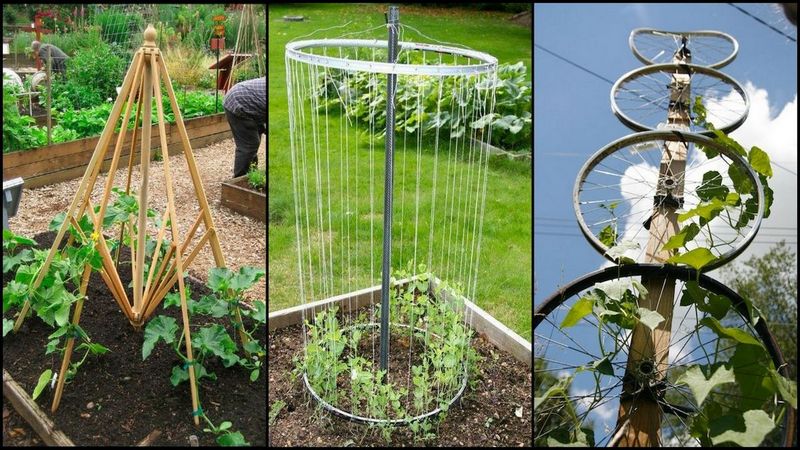 If you are looking for a way to organize or spruce up your garden, then a trellis would be the thing for you. But a DIY trellis is a structure created to support climbing plants.
It provides a solid structure for them to climb, while also providing privacy and preventing the plants from blocking your view.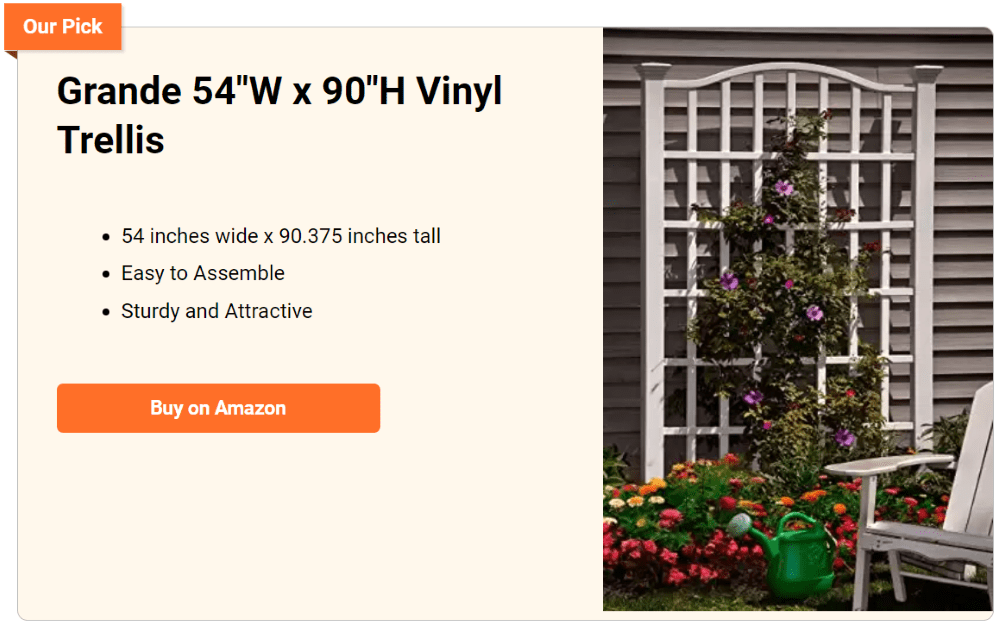 Trellises come in a variety of shapes and sizes. They can differ in their design, purpose, and material. The one thing all have in common is that they will cost you.
These trellises won't cost you a fortune as they're made from materials that would have been thrown away. These include old bike rims, bed frames, ladders, screen doors, and a lot more.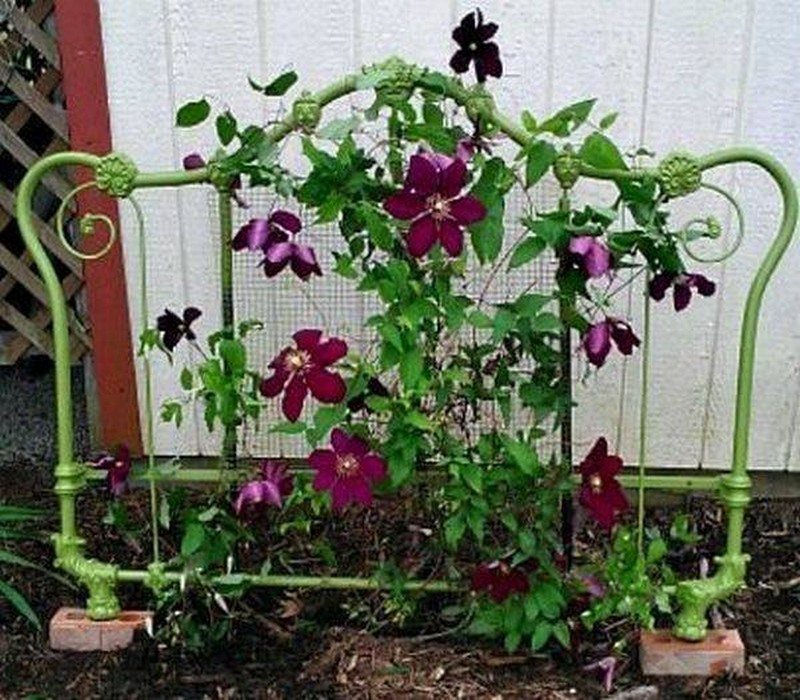 Look around you, and you might find something that you're thinking of getting rid of, that can be turned into a trellis for your garden instead! The trellis you make from recycled materials is ideal for growing tomatoes, sweet peas, cucumbers, and many more.
Check out these DIY Trellis designs.
Ladder
Who knew that ladders could be used as a trellis? You can use an old ladder to grow vining plants like cucumbers and tomatoes.
The rungs of the ladder will provide support for the vines to grow up. Be sure the ladder is sturdy before you attach the vines.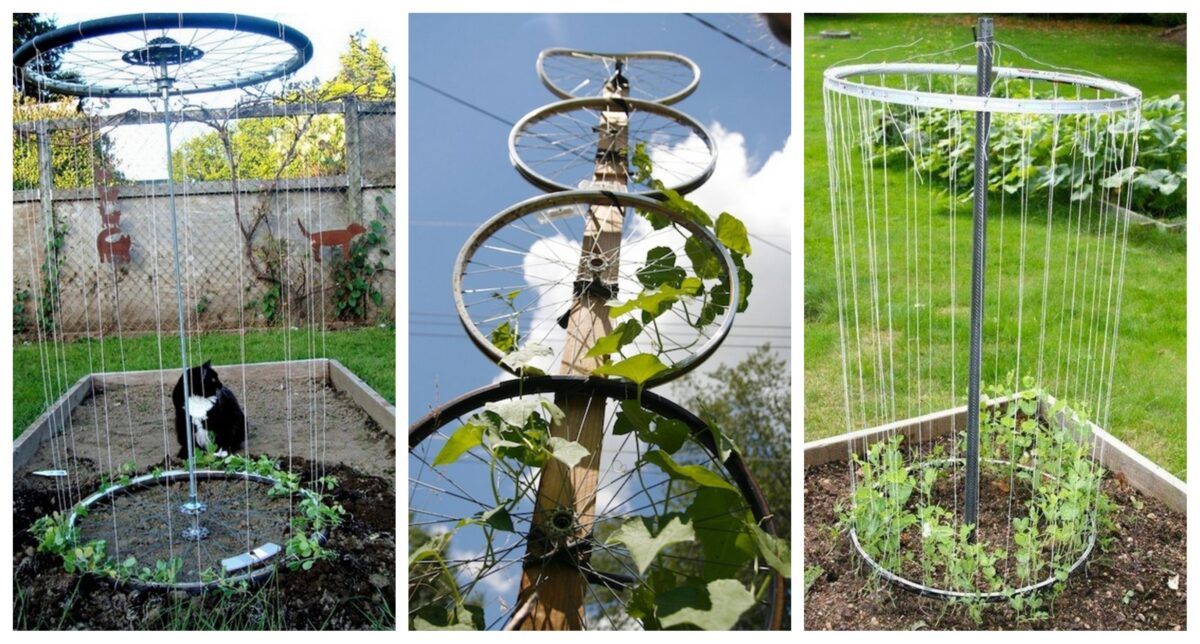 Old Bicycle Wheels
Old bicycle wheels work great as a trellis, especially when you can't afford a more expensive one. The spokes make it easy to wrap string or twine around.
The spokes help support the plant as it grows. You'll want to tie the plant to the spokes as it grows. Here are some examples of plants that grow well in this setting: Roses, Cucumber, Melons, and Squash.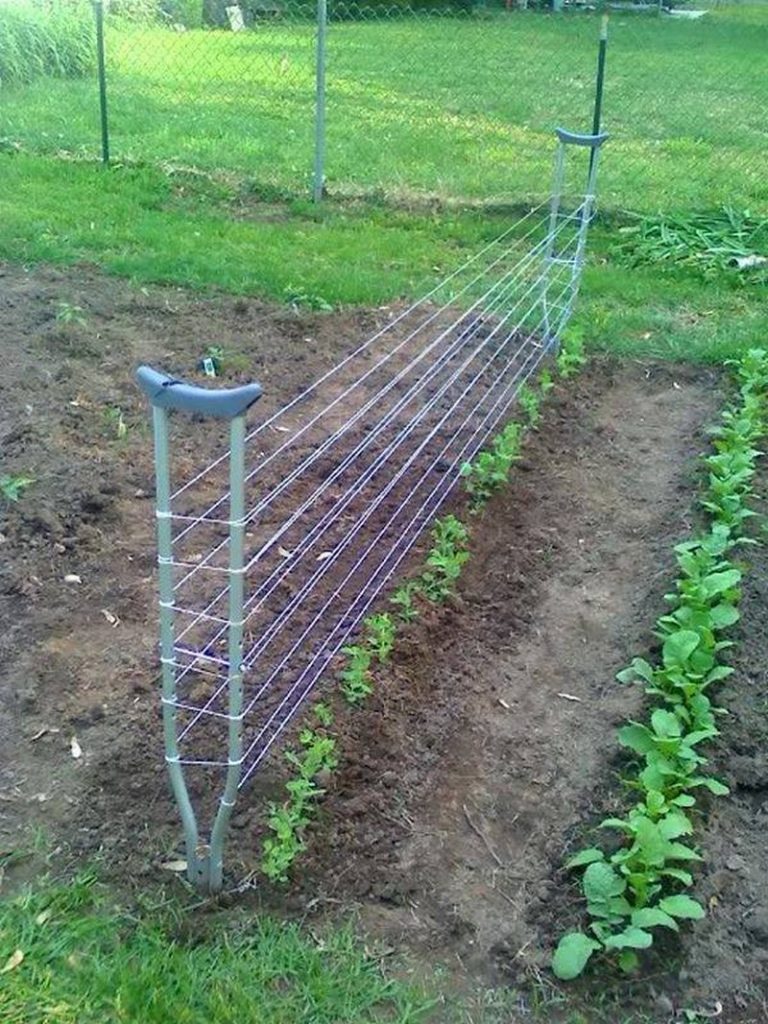 Old Crutches
If you have old crutches but no longer need them for medical reasons, don't throw them out! You can convert them into a trellis for a climbing plant or just hang them on a wall to upcycle them.
Crutches are made of metal, wood, or plastic, making them sturdy and lightweight, two perfect qualifications for a plant trellis. Just cut off the bottoms, put them in the ground at an angle, and plant whatever vines you want against them.
Or you can bury the bottom part of the crutches on the ground which will serve as beams for the nylon ropes that you need to tie around them for your vines to climb like what is shown in the picture below.
Old Gates
If you want to upgrade your gates, and need to throw away the old gate. Then you must think again. Try using them as a trellis. You can make a beautiful garden with it, not just for show. It has the function of a trellis and its beauty is incomparable to a simple wooden trellis.
If your garden is looking rather bare and you have old iron gates lying around then you may be wondering what you can do with them.
After all, you don't want to just throw them away – they are too much of an investment. Well, what you can do is give them new life by using them as a trellis. We will show you how below.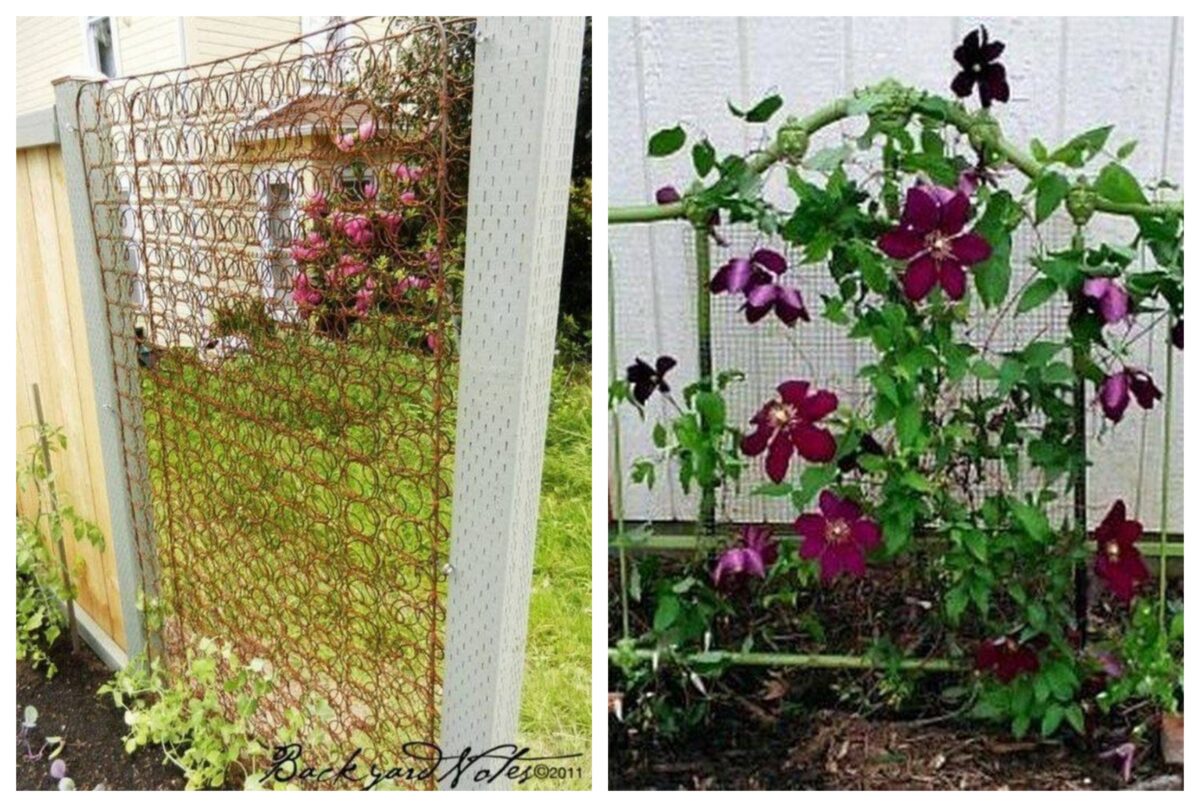 Lattices
A lattice is a mesh that is formed by regularly spaced horizontal and vertical wires. Lattice can also refer to a framework that is used to restrict movement.
Thinking of adding one to your garden? Then these ideas might be for you!
Click on any image to start the lightbox display. Use your Esc key to close the lightbox. You can also view the images as a slideshow if you prefer
If you liked this, you will also like viewing these gardening ideas…