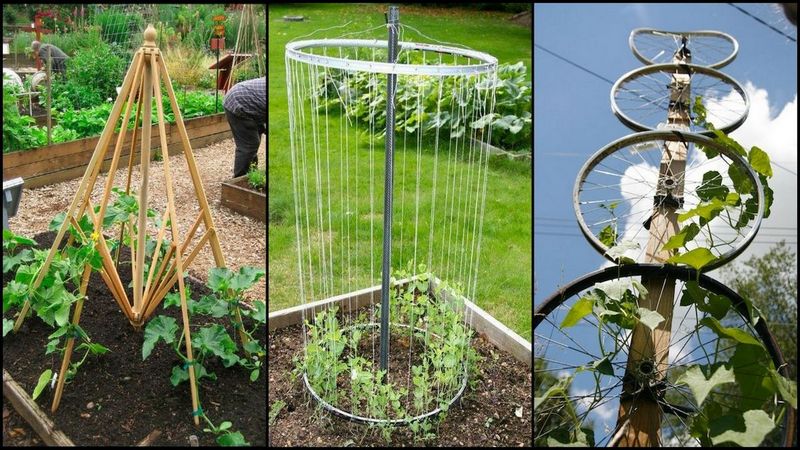 If you are looking for a way to organize or spruce up your garden, then a trellis would be the thing for you. Trellises come in a variety of shapes and sizes. They can differ in their design, purpose, and material. The one thing all have in common is that they will cost you.
Need a simple trellis that won't cost you a fortune? Well, making your own trellis has never been this easy or cheap!
These trellises won't cost you a fortune as they're made from materials that would have been thrown away. These include old bike rims, bed frames, ladders, screen doors, and a lot more.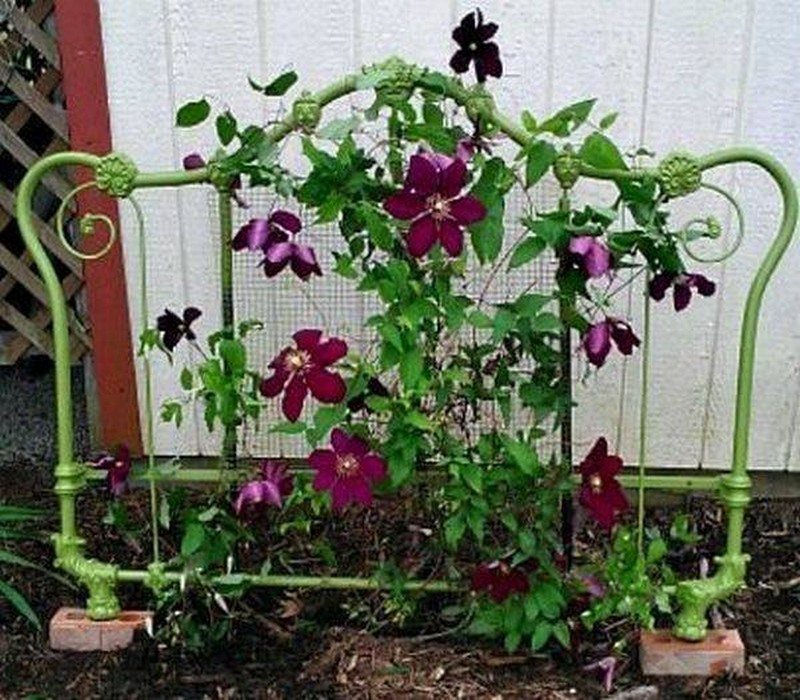 Look around you, and you might find something that you're thinking of getting rid of, that can be turned into a trellis for your garden instead! The trellis you make from recycled materials is ideal for growing tomatoes, sweet peas, cucumbers and many more.
Thinking of adding a trellis to your garden? Then these ideas might be for you!
Click on any image to start lightbox display. Use your Esc key to close the lightbox. You can also view the images as a slideshow if you prefer

If you liked this, you will also like viewing these gardening ideas…