What are Natural swimming ponds?
Natural swimming ponds, also called natural pools, are a wonderful way to recreate nature in your backyard. Natural swimming ponds are swimming pools that use natural materials and plants to create a more natural environment. They are often made with stone, sand, and gravel, and may include features such as waterfalls, streams, and rock formations. Plants are used to help purify the water and create a habitat for fish and other wildlife. Natural swimming ponds can be used for swimming, wading, and fishing, and can be a beautiful addition to your backyard.
What are the advantages of Natural swimming ponds?
There are many advantages of natural swimming ponds. They offer a much lower maintenance alternative to conventional pools, provides a natural habitat for wildlife, and allow you to swim in clean, chemical-free water. They are also a great way to cool off in the summer and can be used for swimming, fishing, and even kayaking. Consider this comment from a member, Emma O'Connor:
"I would love one of these. As a swimming teacher by trade, I spend much time in chlorinated water…. not fun for skin, hair, or eyes."
Our Pick
Wetlands have been purifying water for hundreds of millions of years so it should not surprise anyone that you can do the same in your backyard. In fact, a well-designed natural pond is so efficient that they are becoming increasingly popular for use public – yes, as in municipal, pools. Tests have proven conclusively that the water quality is superior to any chemically treated, conventional alternative!
Click on any image to start the lightbox display. Use your Esc key to close the lightbox. You can also view the images as a slideshow if you prefer 😎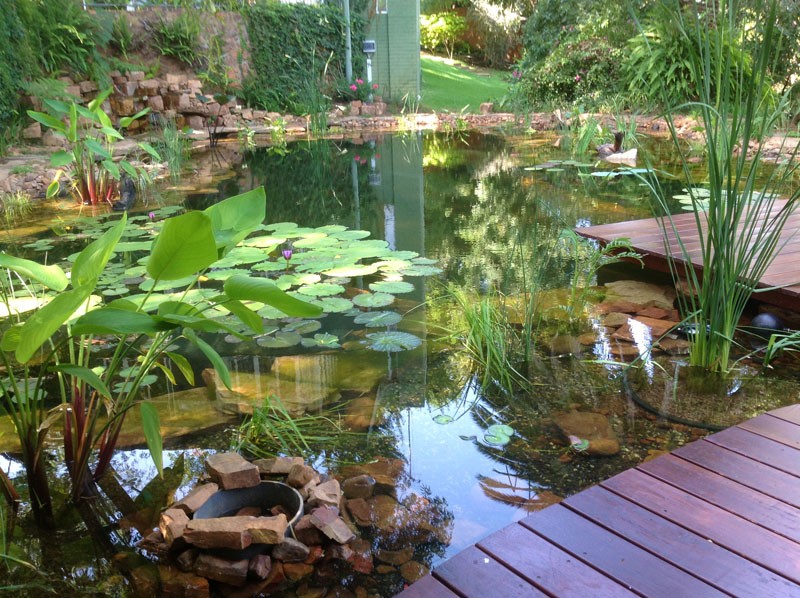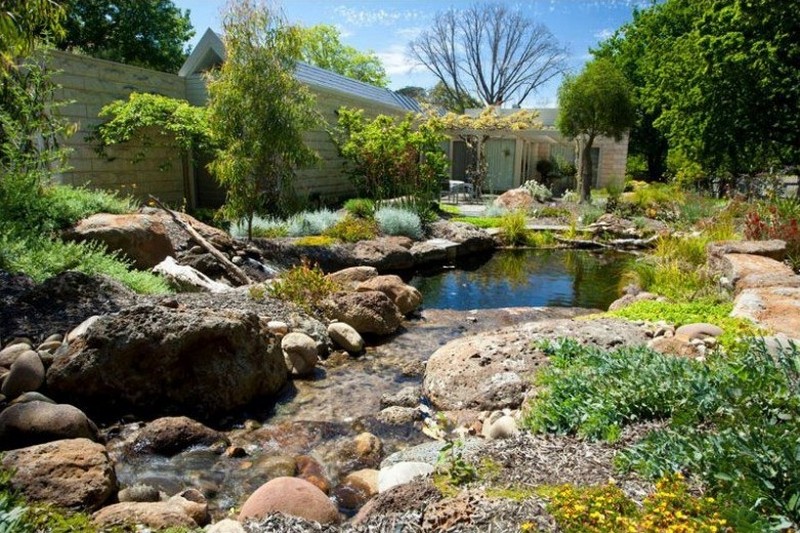 If you liked these, you will also like viewing these water feature ideas…