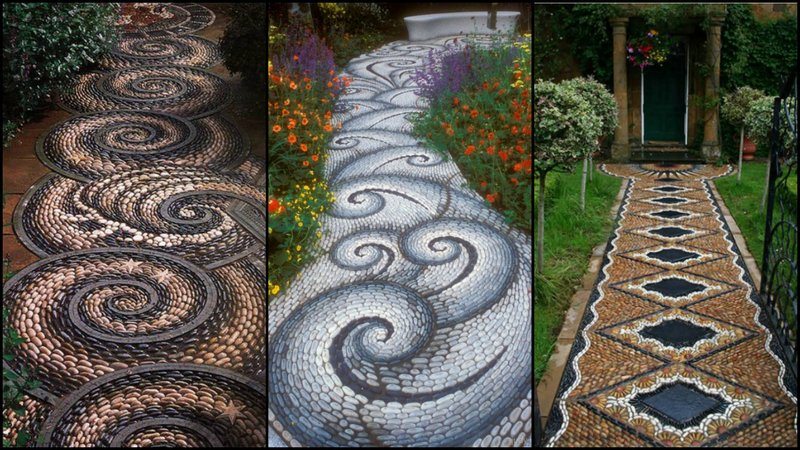 Mosaic Garden Paths
A mosaic is a picture made by putting together small pieces of colored stone, glass, or other materials. Most mosaics have shapes that remind us of things we know, such as faces or leaves. Some of the world's most famous mosaics are made by the Romans.
The best-known Roman mosaic is perhaps the floor of the Cathedral of Santa Maria Maggiore in Rome. It shows the story of the creation of the world and of man.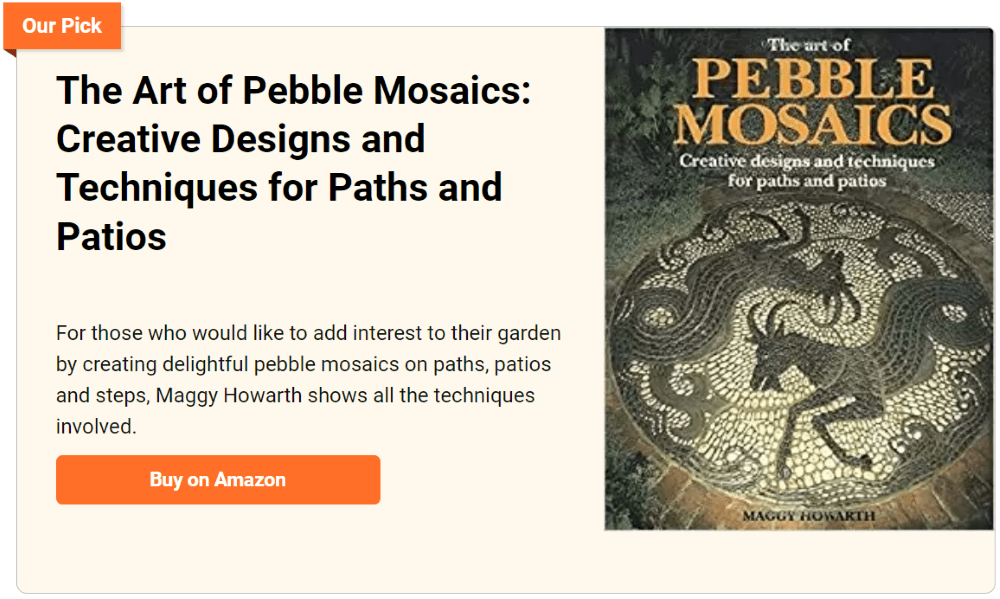 Although it is an ancient form of art, mosaics are still immensely popular today. They're a great DIY project, with the design only limited by your imagination. What sort of mosaic would you like?
One of the best places in the house to make mosaic art is the garden or backyard. It doesn't overpower other elements in its surroundings as opposed to having them inside the house.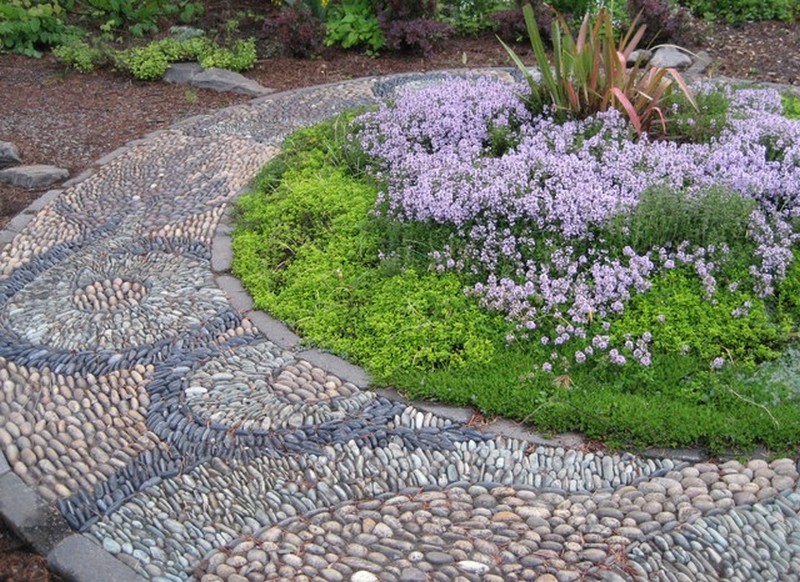 Mosaic Garden Paths is one of the amazing mosaic project applications in modern society. In fact, it brings some unified beauty amidst all the seemingly frenzied colors of plants in gardens.
Mosaic Garden Paths or Panes are a great way to add texture and color to your garden. These garden paths were used for centuries in Roman and Greek gardens. These paths can be created in your garden by using bricks, stones, and other materials.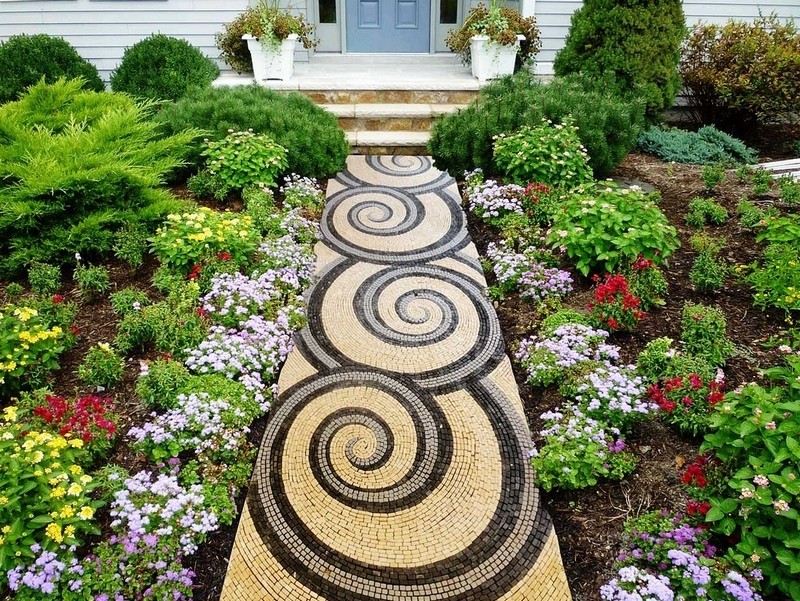 As the name suggests, a mosaic garden path is a path in a garden created by the use of tiles, pavers, or stones of different colors and sizes. Garden paths are corridors that lead from one area of the garden to another and may be of any length.
They are not usually as wide as an ordinary path and are often just a few inches to a foot wide. They are created to lead the visitor through a particular area in the garden and may be designed to lead the visitor to an important feature such as a water feature, sculpture, or viewpoint.
It can be a challenging garden decor to DIY, but once done you'll see how all efforts are well worth it. And just imagine one of these beautiful garden paths greeting you every time you come home!
Materials used for Mosaic Garden Paths.
Tiles
Colored tile mosaic garden paths are a fun and easy DIY way to make your garden a bit more interesting. You may have seen these mosaic garden paths used as a decorative focal point in a walkway, or maybe you have seen them used in a pathway leading to a doorway or a gate.
Using colored tiles as mosaic garden paths is a great way to have a very colorful walkway with little effort. Combining many different colors can create a beautiful colorful walkway.
Cobble Stone
The use of cobblestones in garden paths has a long tradition. It is one of the most used natural decorating materials, which simultaneously functions as both a design element and a functional feature.
In the garden, the stones can be used as paving, to form natural-looking grooves and steps, or as an accent or even a central element in the landscape design.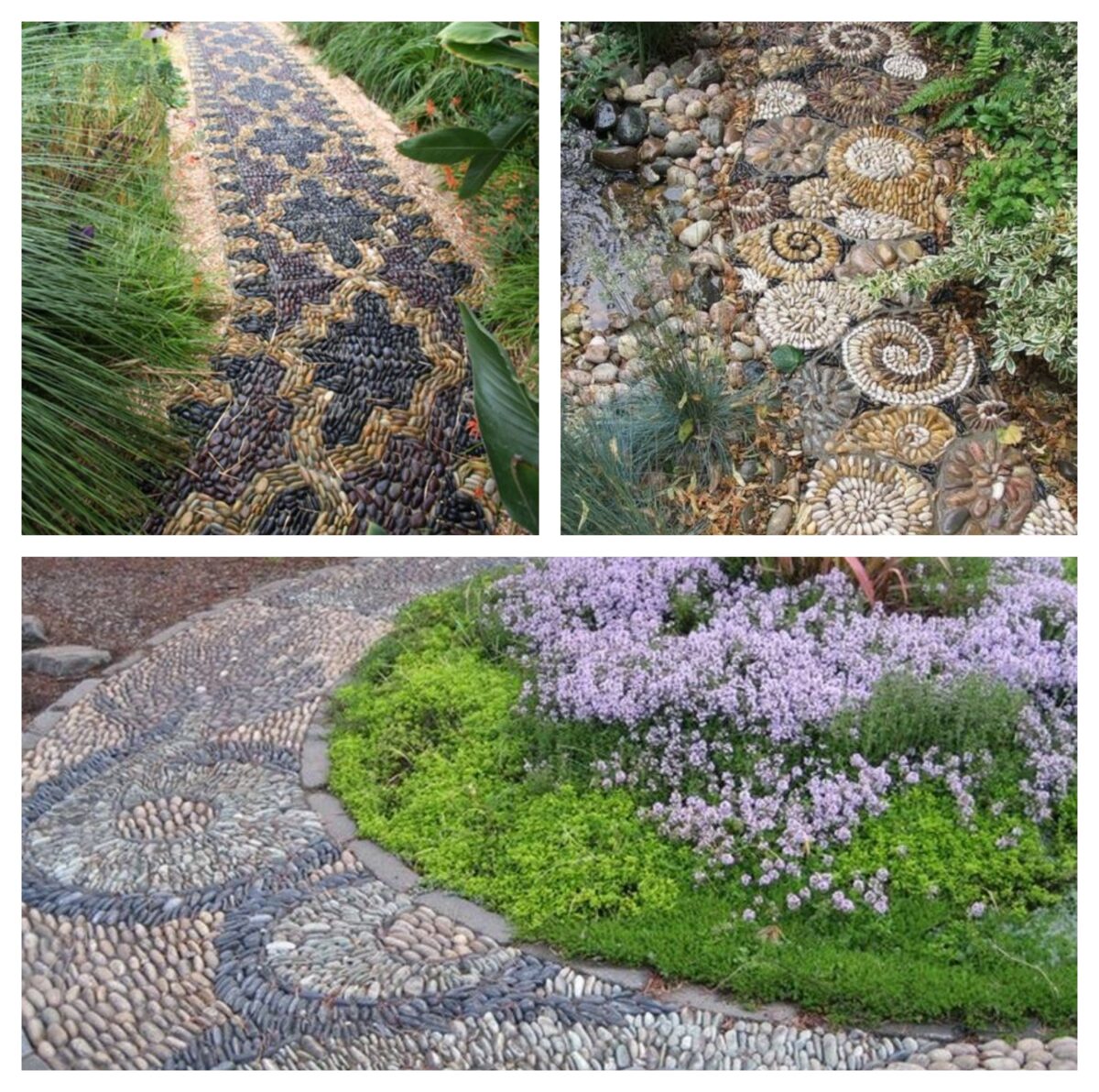 Rounded and Elongated Rocks as Reflexology Walk Path
Round or oval-shaped rocks placed in a line along a pathway are used as a tool for reflexology. This is a type of alternative medicine that believes that pressure applied at points on the feet, hands, or ears can help to cure a wide range of ailments.
The pressure of the rounded rocks, which are usually placed equidistant from each other, helps stimulate different areas of the feet. The stones are often arranged in a line like a walking path.
Do you think this garden décor is what your yard needs to improve its beauty? Here are some more great examples of mosaic garden paths you might want to have in your yard!
Click on any image to start lightbox display. Use your Esc key to close the lightbox. You can also view the images as a slideshow if you prefer 😎
If you liked this project, you will also like viewing these landscaping ideas…