Stone… as old as time
If you've ever had the time and the inclination to work with stone, you'll know how incredibly satisfying it is. Yes, frustrating at times but inevitably rewarding. Perhaps that's because we are working with something older than ourselves and older even than human kind. When we build a stone fence or garden edge, we know intuitively that it will be there for a very long time. In fact, there are fences and buildings around the world that are hundreds of, and in some cases, more than a thousand, years old.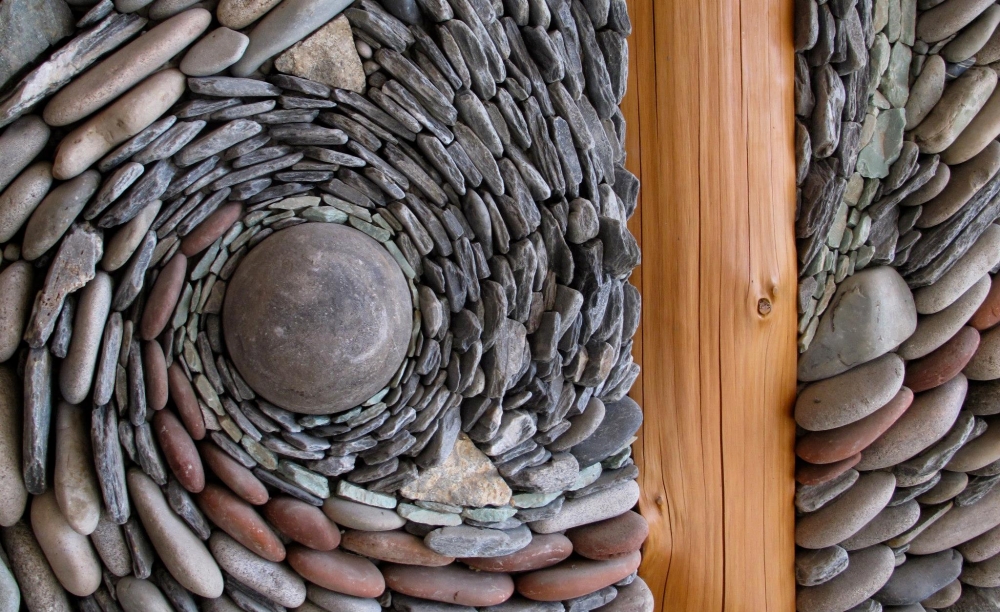 And even when they tumble, or are destroyed in war or by earth's primal forces, we can just pick those same stones up and start all over again… perhaps to rebuild what was previously there or to be used in a new, more relevant structure.
Which brings us to The Ancient Art of Stone…
Andreas:
For the last twenty years I have worked professionally with stone. My relationship with stone precedes even this work, for while I was born in Montreal, my family moved to Vermont, near The Rock of Ages Granite Quarry. Images of the great stones that I saw as a child are still etched in my mind.
Stones have always been in my life, calling me to places all over the world, from the Sahara Desert to the top of the Swiss Alps, from bottom of the Grand Canyon to the shores of Australia. I am passionate to give stone an articulated form. This involves finding the right stones – listening – bringing these ones home, to my work, to my installations. Where they speak to me again. Telling me which one is first, and which one is to be last. And so my pieces grow from the visions in my mind and the spirit of the stone I discovered in nature.
Naomi: 
Ever since I was a young girl growing up on the prairies of Saskatchewan, I have always been fascinated with art & archaeology. Our front yard flowed into a big valley pasture where in distant times, the Plains Cree gathered in summer. I was mystified by the stone circles and ancient artifacts that we found meters from our home.
Andreas and I are passionate about creating amazing pieces for amazing people. Our life and work together is sacred in love, healing and creativity.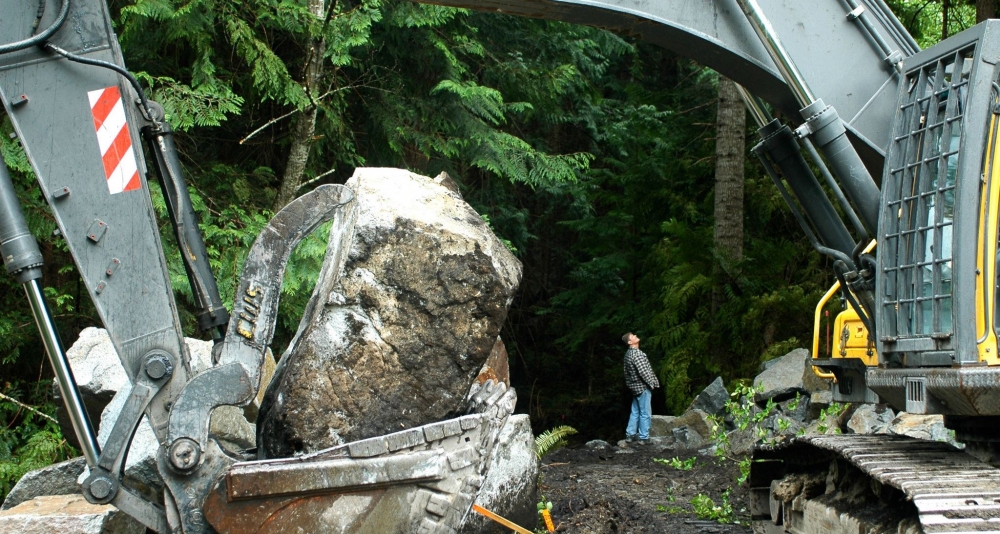 We come together to build and renew our connectivity to the Earth in a time of great change. Our partnership allows not just our own consciousness to expand and raise but the consciousness of us all through our creative expression in our pieces and our beautiful connection to the natural world.
Click on any image to start lightbox display.  Use your Esc key to close the lightbox.  You can also view the images as a slideshow if you prefer  

If you love working with stone, you'll get lots of inspiration here…