Santa Cruz CA USA – Eckerman Studios
Michael and Ea Eckerman are father and son artists who share a love of working with stone.  Although based in the USA, they have been regular visitors to Australia as witnessed by the numerous landmarks they have left with us.
Ea Eckerman grew up on O'ahu's North Shore and spent much of his childhood in the outdoors. Michael Eckerman is a stonemason and artist whose creative nature has led him away from traditional design. Together, this father and son team creates some of the most beautiful and original works of art around today.
We've featured a selection of their work here in the hope that it will inspire you.  From personal experience I can say that there is something very deeply rewarding gained when you build with stone.  Perhaps it's simply the ability to build from something nature has provided but I think it's a lot more than that.  Try it and you'll know what I mean.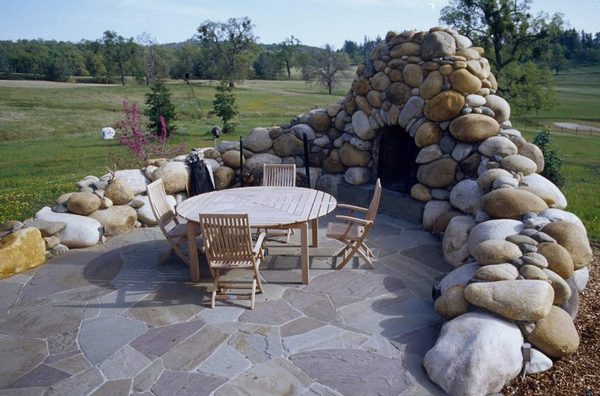 There are many other examples of Eckerman art at both their FB page and on their site. They cover a wide range of stone work – animals, fences, walls, installations, and a whole lot more. You'll find 31 examples here.
Click on any image to start lightbox display.  Use your Esc key to close the lightbox.  You can also view the images as a slideshow if you prefer  😎