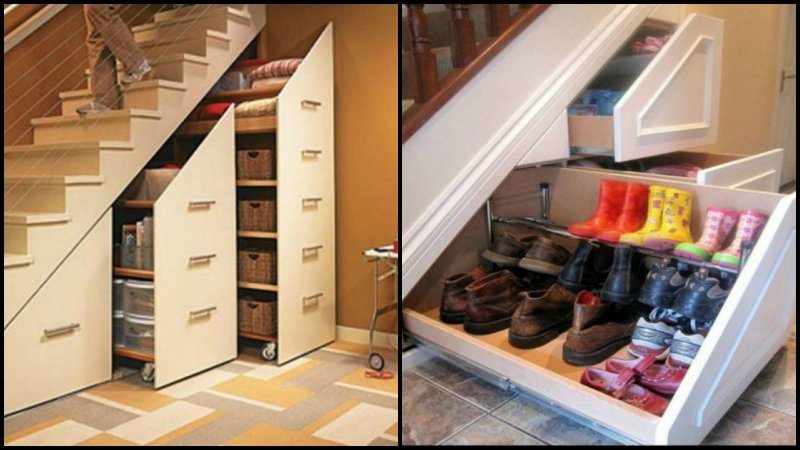 Harry Potter would definitely be envious of the way these spaces under the staircase are used.
Although stairs are a practical necessity in anything other than a single-story home, it doesn't mean they can't be multi-functional.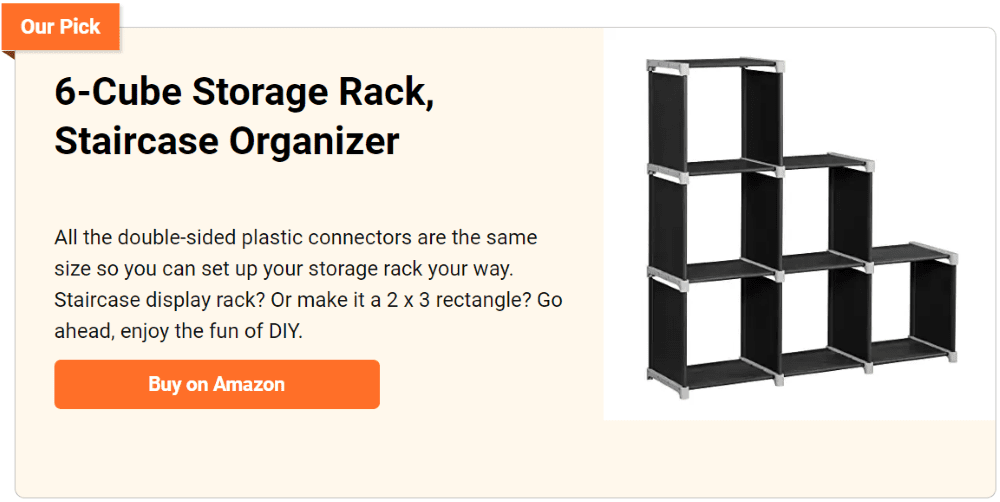 As these examples show, there is more than one way to use the space under the stairs. And while they're not used to housing a teen wizard, this space, no matter how small, can be put to more practical use.
How would you like to utilize the space under your staircase?
You can use the space under your stairs in a variety of ways. Turn it into a reading nook, extra storage space, home office, playhouse, or a day bed.
Whatever suits your needs. You might even have your own idea that's not available in this collection. Why not implement it and transform that void into something useful and practical?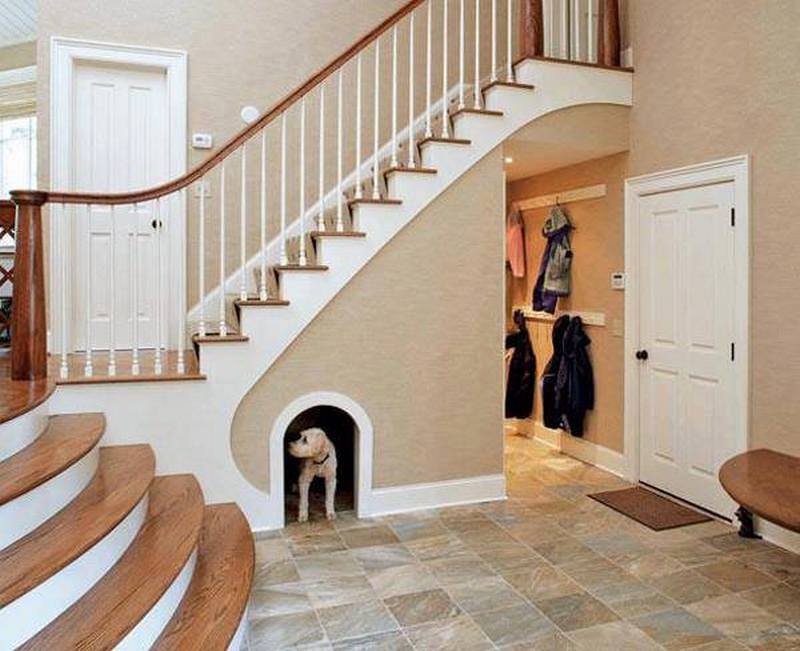 Mud Room
An under-the-staircase mud room is a small space located under the stairs in the basement or main floor. Usually, it is only large enough to fit a clothes hanger.
If you have guests coming and need a place to store coats and boots, or if you just like a nice place to hang your muddy-bottomed tootsies, the under-the-stairs mud room is the perfect solution.
Dog House
Under-the-staircase dog houses are a type of dog house that is suitable for those whose dog has a tendency to relieve itself indoors.
The door of under-the-staircase dog houses is concealed by their placement under a staircase or against a wall. Some of these dog houses have removable bottoms that eliminate the need for regular cleanings.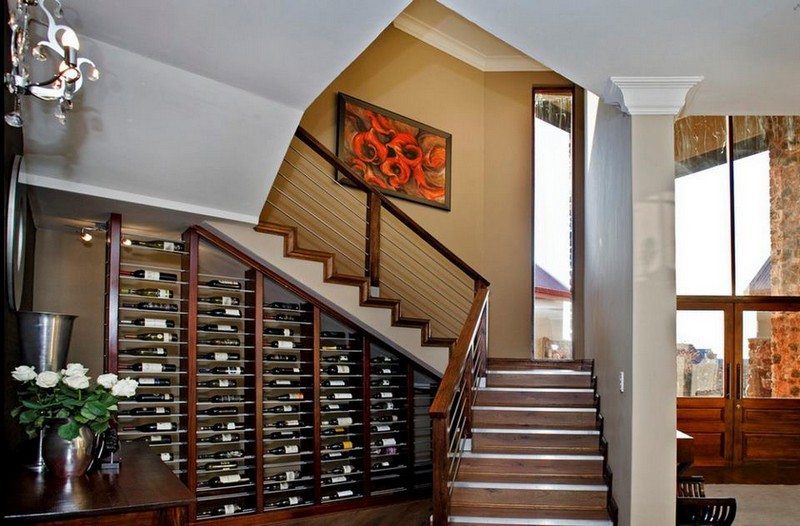 Wine Storage
Do you have a large wine collection? The space under your stairs can be a great display area for them. It will not only be a good conversation starter, but it will also add beauty to your home.
A great way to welcome your guests.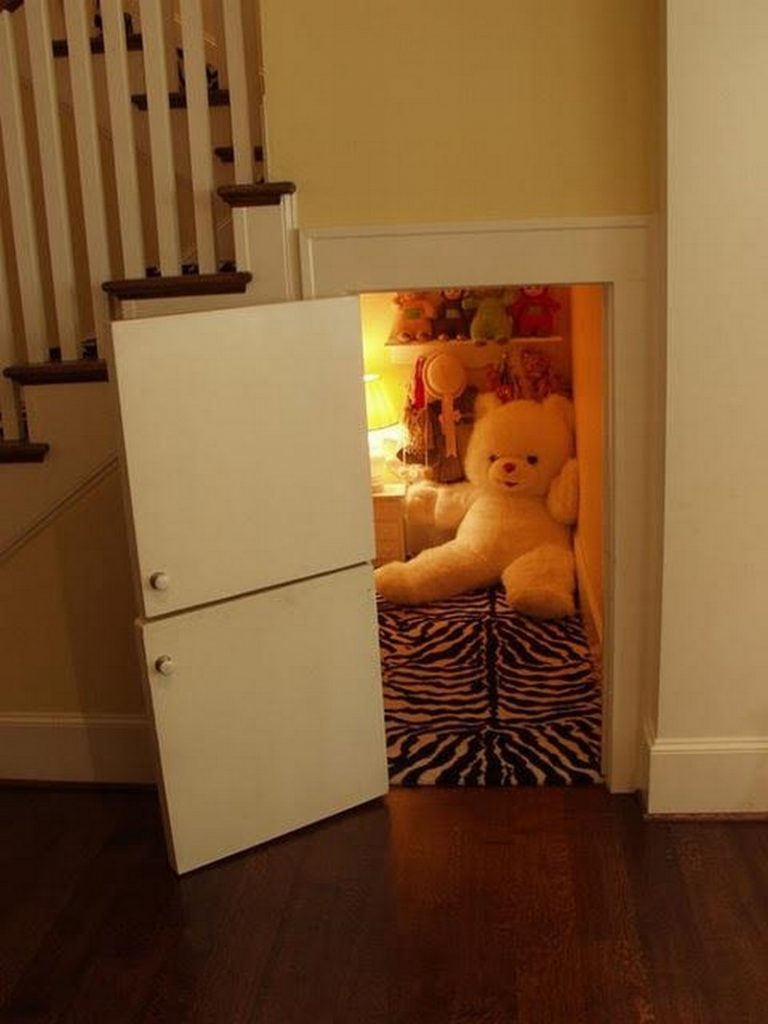 Play House for kids
You can make use of the space under your staircase as your daughter's doll house. You can even add a mini-bed she can rest and play with. It will also be a great opportunity to be her toy storage area.
Home Office
Don't have enough room for your kid's study room or your home office? Worry no more! Utilize the space under your stairs.
An under-the-staircase Study Room / Home Office is a room that can be accessed without opening a door by going under a staircase and opening a door to get there.
The study room, or home office, can also be accessed by going down a stairwell and opening a door, but it is often more convenient to get there quickly by opening a door.
The study room or home office may be used by a few people in the house, such as the owner and their spouse, or it could be a room used by the entire family, such as a family room.
Storage Area
An under-the-stairs storage area is a safe and convenient place to store items that can't be stored elsewhere.
Often, people choose this option to store items that are not easily stored in the main living space such as bikes, sporting goods, and furniture.
These stairs are not ordinary stairs.
Let us know what you think of these ideas, and share them with your friends if you think their staircase could do with a makeover.
Click on any image to start the lightbox display. Use your Esc key to close the lightbox. You can also view the images as a slideshow if you prefer 😎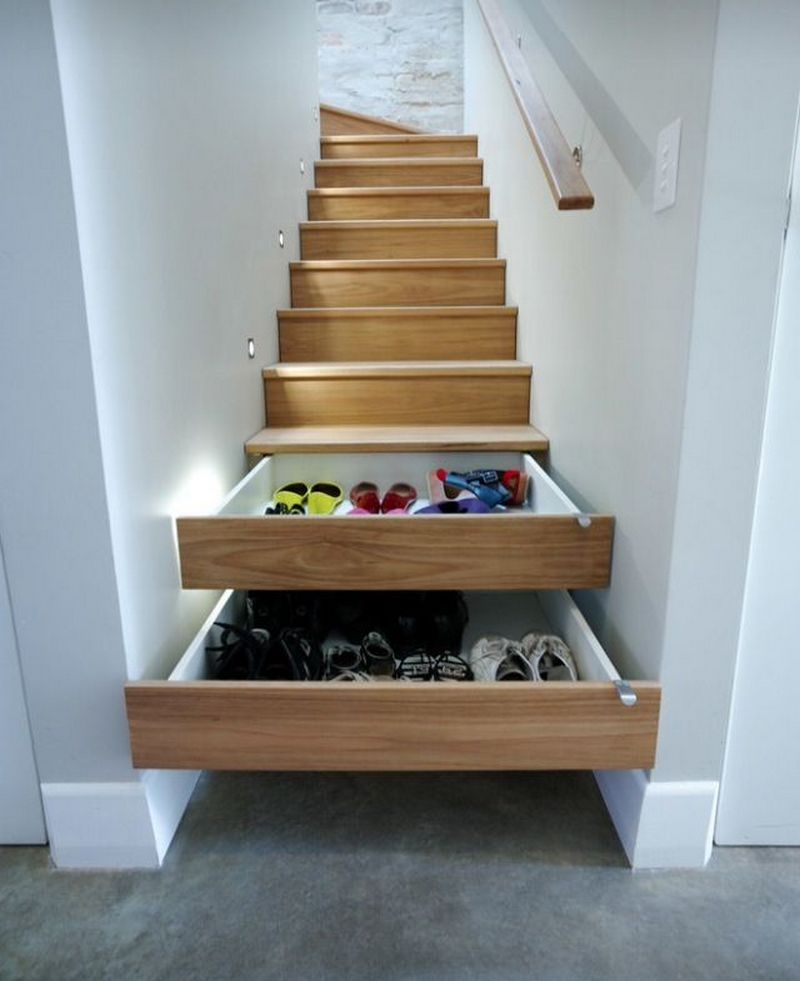 If you liked these, you will also like viewing other staircases…