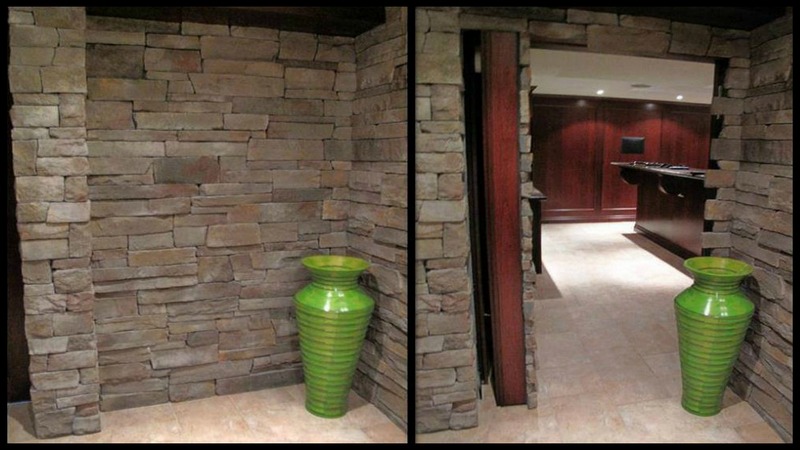 A secret is a piece of information that is not supposed to be told to other people. The reason why it is called a secret is something not known to most people and kept from most people. We all have secrets…some more than others!
And one of the best ways to hide them is through a secret room. For centuries, secret rooms have existed in palaces and large homes, mainly used as a hideaway in times of danger. As time progressed, secret rooms appealed to people for far different reasons.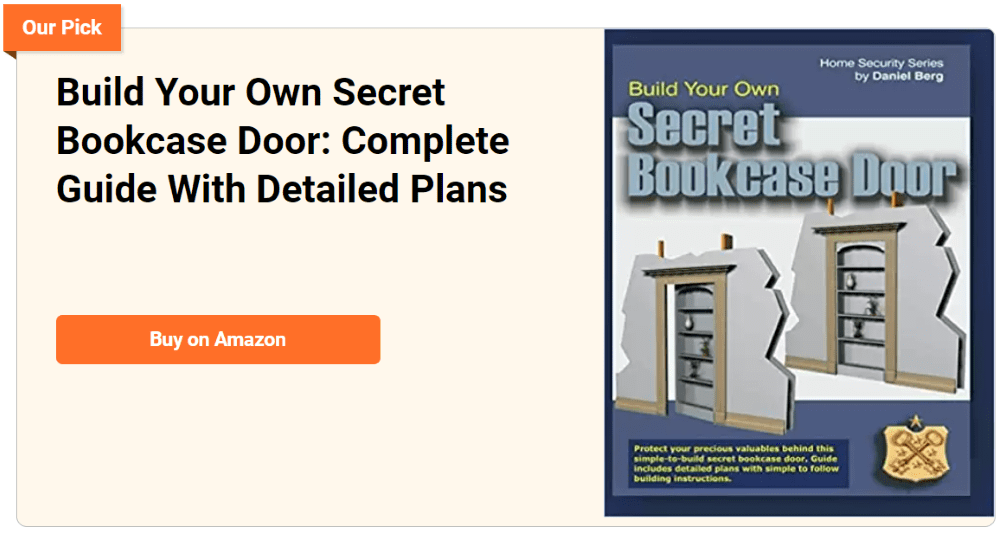 The most common secret rooms then were used for studies of scholars for them to have a conducive room for learning. The room may also be used for secret gambling sessions. Especially if you have very confidential playmates that will require privacy.
Some parents indulge their kids by creating secret rooms, a room where kids can play hide and seek. Sometimes, it's not just a room where kids can find themselves; rather, it's a room that parents have built to hide toys and other kid-friendly items. In some cases, the secret room is a replica of a child's room, complete with a bed, dresser, and toys.
And then some just want a room to keep important things hidden away in some secret compartment. Whatever the reason, secret rooms appeal to our senses because of the mystery, or fun it brings.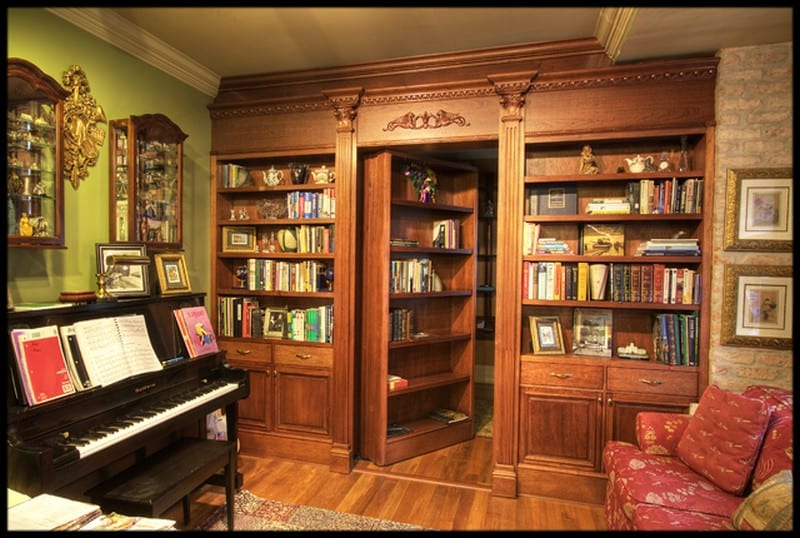 What would you use your secret room for?
Do you have a room in your home that you can convert into a secret room? if you're thinking of having your hideaway hiding in plain sight, then look through the secret room ideas in our gallery…

Click on any image to start the lightbox display. Use your Esc key to close the lightbox. You can also view the images as a slideshow if you prefer 😎
Here are some secret rooms ideas!
Behind the closet!
A secret room behind the closet is a treasure trove of knowledge for those who are sick and tired of mundane life. It's a room that gives a ray of hope to those who are trapped in the prison of their mundane routine. A room where you can enjoy what you love doing, read a book, or watch TV.
It is the story of the dreamer who has decided to make a difference in their world.

Secret Wall Passage
A hidden room is a great way to add intrigue and interest to your home. By hiding the room behind a wall, you can create a unique space that is both functional and stylish. There are many ways to design a hidden room, but one of the most popular is to use the knobs as wall decorations. When you pull on the knobs, the door will open, revealing the hidden room.
Book Shelf
The most common secret room doors are made of bookshelves. They are heavy, so when you push on them, they will make a lot of noise. The bookshelf door is usually a barrier to the main door of the room, so there will usually be a large book on the upper shelf, hinged to the ceiling.
You must use it to prop the bookshelf open. You will notice that the bookshelf is full of books. The secret door of the room will be hidden behind the book that looks unassuming.

Pull Up Doors
If you want to use your pull-up doors as a secret entrance to a room, you can add a hidden pull-up door on the floor that can be opened by having a pressure pad or pressing a switch that is not visible to anyone who is likely to be in the room.
It's pretty easy if you have the know-how for the job. If you have the money, it's not hard to hire an architect that can work on a hidden doorway in the wall. It's better to do it on the walls of an attic because there's a lot of room above your house.
As for the ceiling, you have to have the things you store in your secret room hung from the ceiling. Attics are always a good choice for secret rooms.
Crawlspaces are often good for storage since they are easily accessible. Basements can work as a secret wall as well, though they may be smaller than some other options. If you have a basement, you may want to consider using it as a hideaway room since it is often out of the way and can be easily accessed.
Do you want your own hidden room? Well, there are top featured products such as doors, bookshelves, and hinging kits you can use when you're building one that is available from Amazon CLICK HERE…