We might not want to admit it but we all get lazy at times. Hey, it's normal! And it's normal to wish there were easier ways to clean around the house. Would these cleaning products help you in your most dreaded chore?
If you're used to conventional ways of cleaning you'll consider the people using these products as lazy. However, most of these are very clever and would save you a lot of time and backache from cleaning.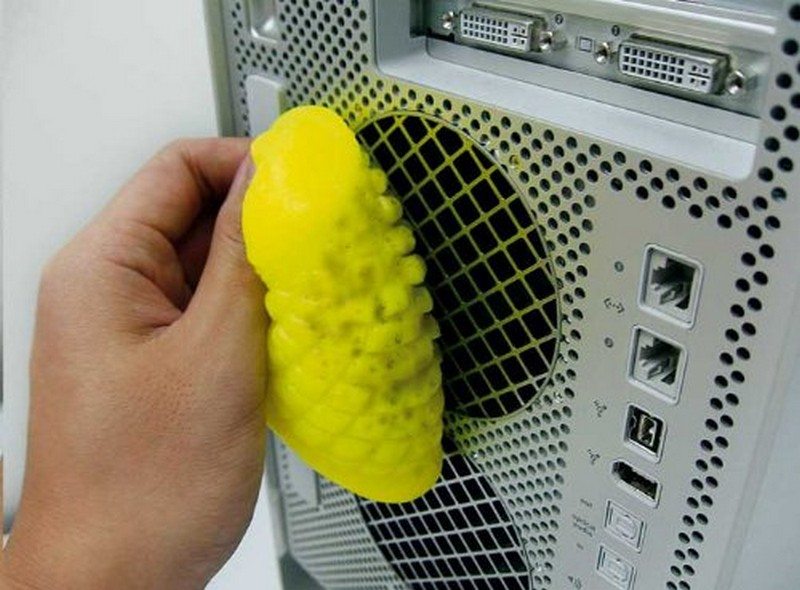 View the full collection and be the judge. Lazy or clever?
Click on any image to start lightbox display. Use your Esc key to close the lightbox. You can also view the images as a slideshow if you prefer 

Eye Vac Professional Touchless Stationary Vacuum
Isn't it frustrating to see a bit of dirt left on the floor when you're using a dustpan? This stationary vacuum sucks all dirt that you sweep!
Microfiber Cleaning Slippers
Clean the floor while you walk around the house with this microfiber cleaning slippers! No more sore knees or backaches!
Self-Cleaning Toilet Brush
Does your toilet brush need cleaning? Gross! But this brush can take care of itself 🙂
Cyber Clean Putty
Here's a cleaning putty to help you remove dust from your gadgets.
Dog Wash Sponges
Some dogs love bathing, some don't. If your furry friend always run away from you while you're shampooing them, you know how hard it is to give them a good bubbly bath. This soap-infused sponge will make your job easier.
Stain Lifting Pads
The carpet is one of the hardest things to clean. This stomp-and-go cleaning pads make it too easy! Have you tried these already?
Clean Step Mat
This washable mat is said to be absorbent, collecting mud and sand from your feet. Less dirt to mop!
Magnetic Spot Scrubber
Cleaning vases could be a challenge. This scrubber helps you clean those hard to reach parts of your vase…
Gas Hob Protectors
Wouldn't these protectors make cleaning after cooking way faster and easier? No more oil and sauce spills on your stove!
Cutlery Cleaner
This cutlery cleaner helps you make sure no more food particles are left behind on your spoons, forks, and knives!