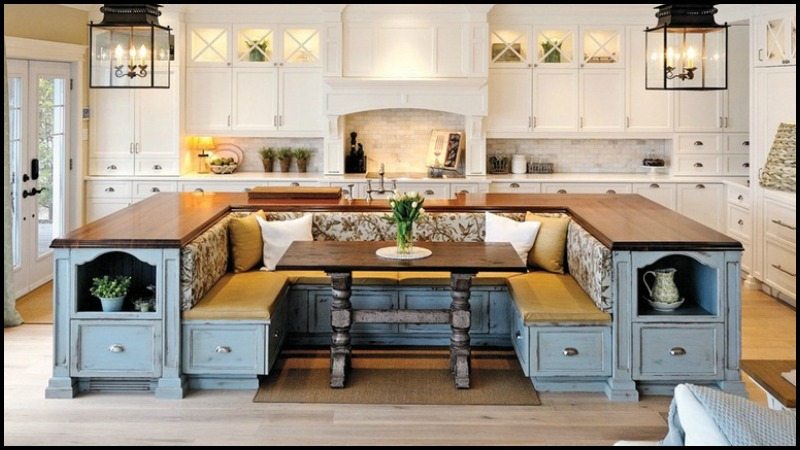 Kitchen island with built-in seating! It's a great option if you are into breakfast nooks but your kitchen layout can't accommodate the usual design for it – built in a corner, adjacent to a wall…
It does require a good amount of space, but it's a clever design for several reasons. First, it's space-efficient since you get two things in one area; a kitchen island and a dining area! You can prepare food for the family and bring them fresh, straight from the kitchen to the dining table in no time.
Our Pick
The kitchen island also provides an extra table surface. If you prepared plenty of food, you can place them on the island and keep the dining table space from getting too crowded with too many plates on it!
Think the kitchen island with built-in seating featured above is too grand for you? You can find other design ideas which you might just like from our album below!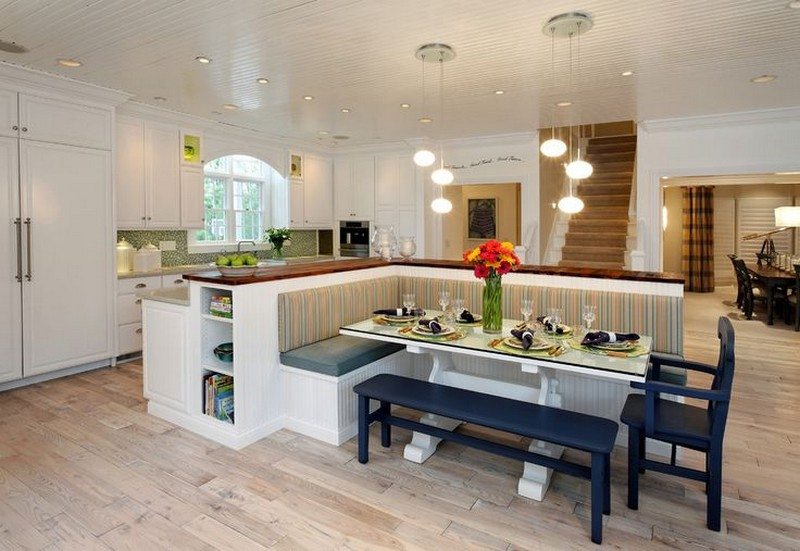 Do you want to have a kitchen island with built-in seating as a dining area at home?
Click on any image to start the lightbox display. Use your Esc key to close the lightbox. You can also view the images as a slideshow if you prefer?
If you liked this, you will also like viewing these outdoor dining ideas…