California USA – Bret and Mary-Peyton
Joseph Eichler was a true visionary though the 1950's and 1960's.  At a time when most volume builders were punching out the classic 'little boxes on a hillside', he built quality, architect designed homes for the masses.   His homes gave owners a quality of light, ambience and style that was sadly lacking in that era.  Eichler used well known architects such as Frank Lloyd Wright disciple Robert Anshen, as well as A. Quincy Jones and Raphael Soriano to deliver quality and style at an affordable price-point. (As a complete aside, Steve Jobs grew up in an Eichler home and Apple started in the garage of that home. Perhaps creativity is catching?)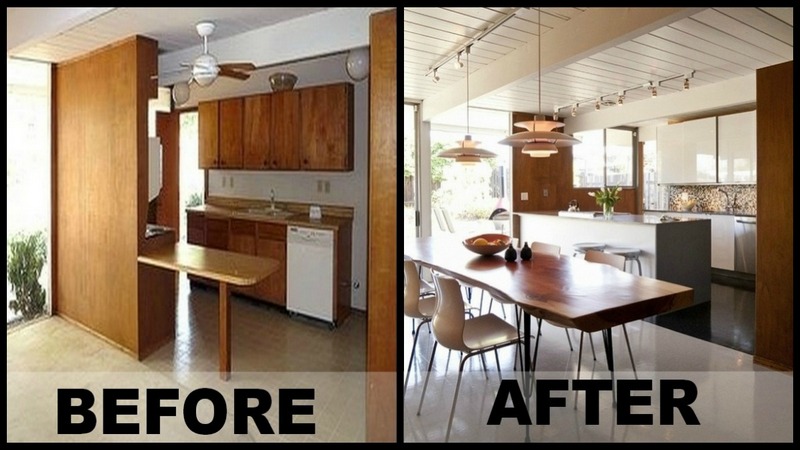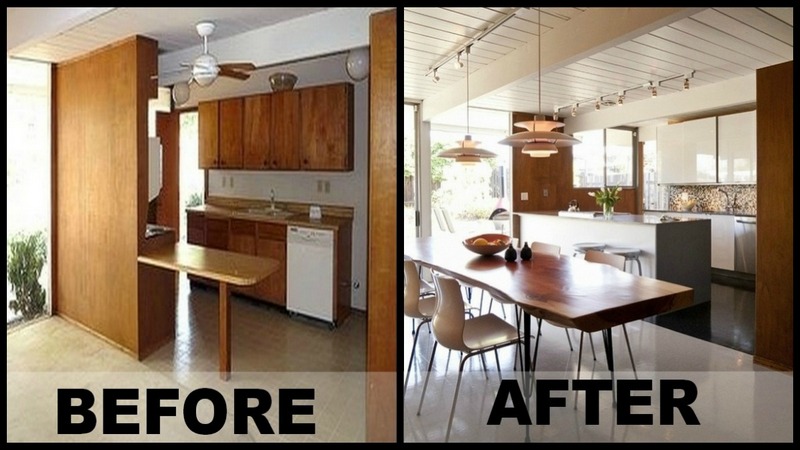 Of course, great designs don't age – but they still need to be refurbished. Owners of Eichler homes are almost cultish in their desire to retain the original feel of the home when they do need to refurbish and upgrade.
The home has been opened up so that even more light streams in while allowing better interaction between the communal areas of the home. Cabinets and handles are Ikea while the counter tops are grey Silestone. The beautiful table was made by owner Brett from a redwood slab.
Eichler built around 11,000 homes, the vast majority of them in California. Interestingly, during the same era, Australia had its own innovator in the project home market called Pettit and Sevitt. The two builders teamed up with one of Australia's most acclaimed architects, Ken Woolley, who did four designs. All very adaptable and flexible, some 3,500 examples were subsequently built, almost exclusively on Sydney's North Shore and in Canberra. On a per capita basis, this makes Pettit and Sevitt even more successful than Joseph Eichler.
Click on any image to start lightbox display.  Use your Esc key to close the lightbox.  You can also view the images as a slideshow if you prefer  😎