How many times have you heard your kid say, "Mom, I can't find my ___" ? And you both end up looking for it. Sometimes you find it, and sometimes you don't. The only solution is to teach your kids organizational skills from a young age. It will benefit them AND you!
You can start with colorful and interesting toy storage ideas that would make tidying up easy and fun for your kids. You can choose a colorful set of containers for them to remember where to put what. You can also upcycle a wooden fruit crate, or put dividers in a drawer to serve as compartments for tiny pieces of toys.
Remember, it's a small world for them, so a miniature version of things can be a great idea too. You can mark the floor to indicate parking spaces where they can park their bike, trolley, or scooter. Or you can make a kiddie-sized shelf for their books.
Kids learn a lot through play, and organizing their toys can be part of the fun. Make tidying up part of their play routine and you're on your way to a more organized home – at least until the next playtime comes.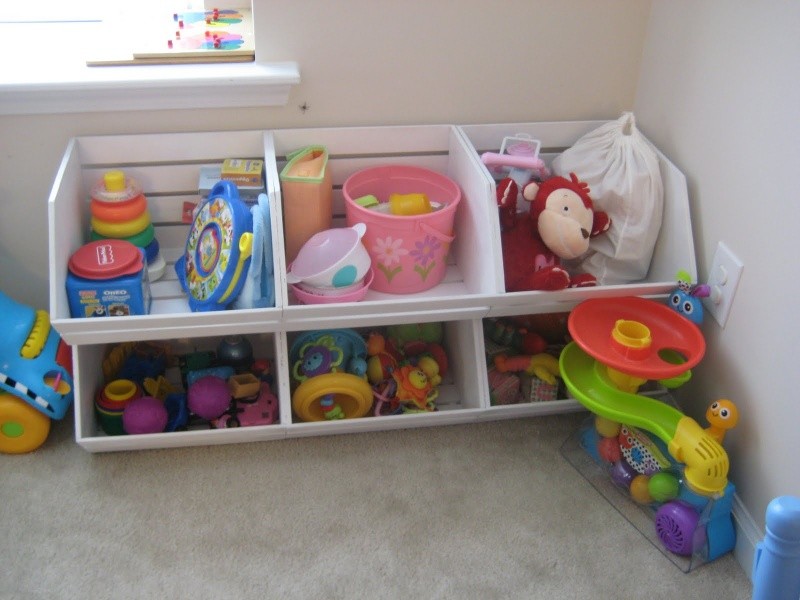 Is this something you or a friend would need at home? Check our gallery for more ideas.
Click on any image to start lightbox display. Use your Esc key to close the lightbox. You can also view the images as a slideshow if you prefer  😎
Wooden Crates
Peek-a-Boo Toy Sack
Wall Storage
Shelving
Trundle Drawer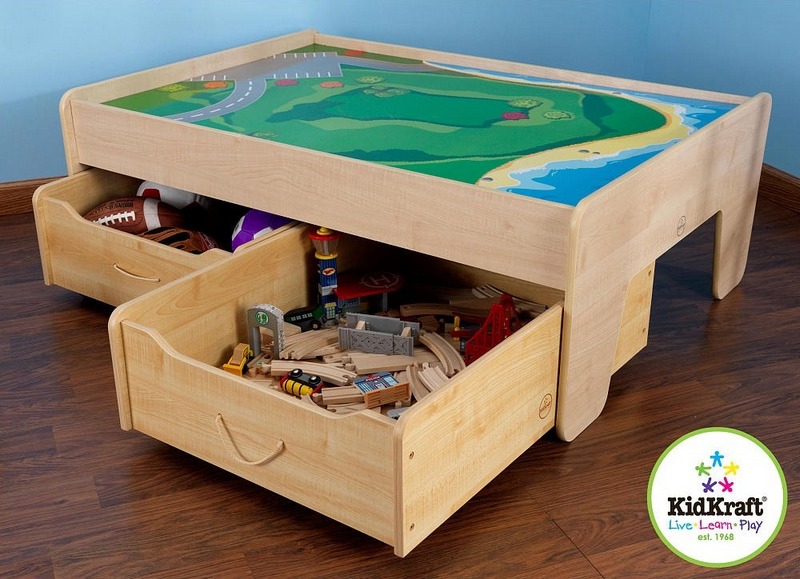 You can read the reviews of the trundle drawer from Amazon

by clicking here

…