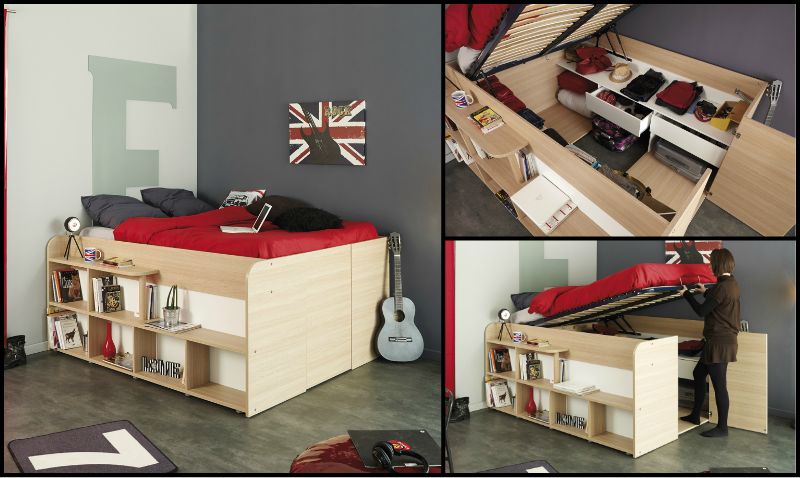 Do you need more storage in your bedroom, but lack the floor space for additional cabinets? The space under your bed is great for extra storage, but you don't have to buy a new and expensive storage bed.
We've put together a collection of space efficient storage beds. They're completely DIY, making them cheaper than pre-manufactured storage beds. And since you're building it yourself you can customize the bed and the storage according to your needs!
Need a bed design for adults or for the kids? We have good ideas to offer for both. Some of the storage solutions here provide ease of access, while some are for storing items you don't frequently need or use.
All these DIY beds offer not only extra storage space but also aesthetics to suite every taste. There are rustic, modern, colourful and even fiction-based ideas to get inspiration from.
Head over to the gallery now and choose the bed that's perfect for you.
Click on any image to start lightbox display. Use your Esc key to close the lightbox. You can also view the images as a slideshow if you prefer 😎