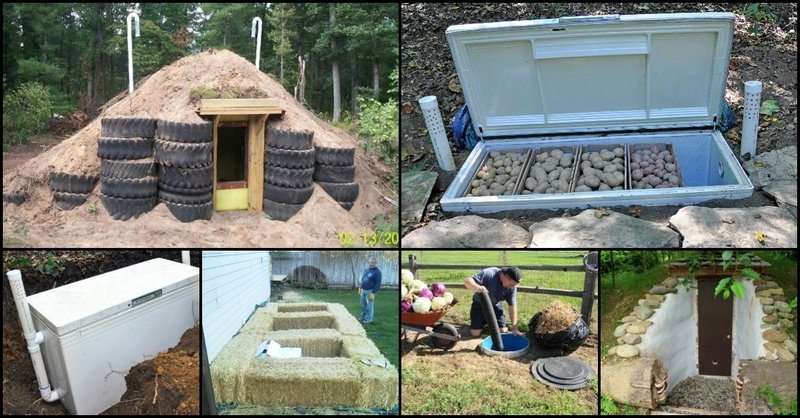 The idea of root cellars has been around for centuries, way before refrigerators were invented, and is still being utilized today. It's an effective way of storing and preserving root vegetables and fruits such as carrots, potatoes, beets, turnips, apples, etc.
The major principle used in preserving produce this way is the natural insulation provided by the earth. Root cellars keep food from freezing during the winter months and prevent spoilage by keeping produce cool during summer.
If you have produce more than your existing refrigerator can handle, storing them in your backyard in a root cellar is a great idea that can keep you from increasing your power consumption.
There are lots of ways to build your own root cellar, and most of them won't cost you a lot.
Here are some ideas to help you decide what type of root cellar suits your needs, available space, and budget…
Click on any image to start the lightbox display. Use your Esc key to close the lightbox. You can also view the images as a slideshow if you prefer 😎
Buried Freezer Root Cellar
Trash Can Root Cellar
Repurposed Tank Root Cellar Storm Shelter
Strawbale Root Cellar
Barrel Root Cellar
Eathbag Root Cellar
If you liked these, you will also like viewing these storage ideas…