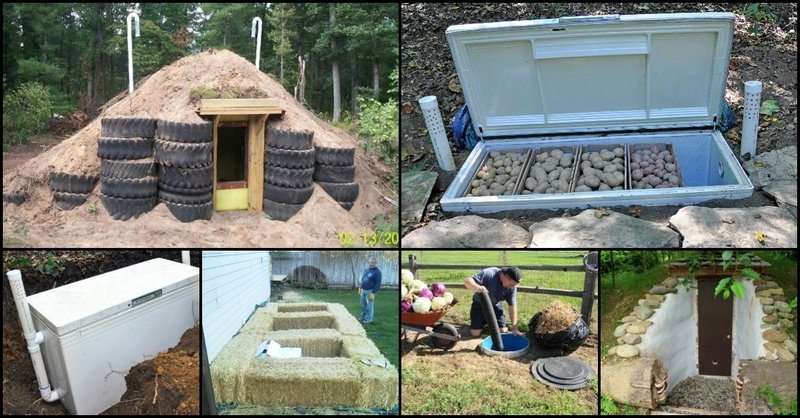 The idea of root cellars has been around for centuries, way before refrigerators were invented, and is still being utilized today. It's an effective way of storing and preserving root vegetables and fruits such as carrots, potatoes, beets, turnips, apples, etc.
A cellar is a storage space located below the frost line in the ground, used for the storage of foodstuffs. It typically consists of a partially underground room or building, whose main purpose is to keep vegetables, fruits, nuts, and other foods fresh over long periods of time.
It is also usually associated with a building. However, it can be an enclosed structure, made of anything from stone or bricks to wood or sod. Some stand-alone structures are made of very thick masonry walls, designed to store heavy or frequently used items.
In some cases, the roof sits at or above ground level.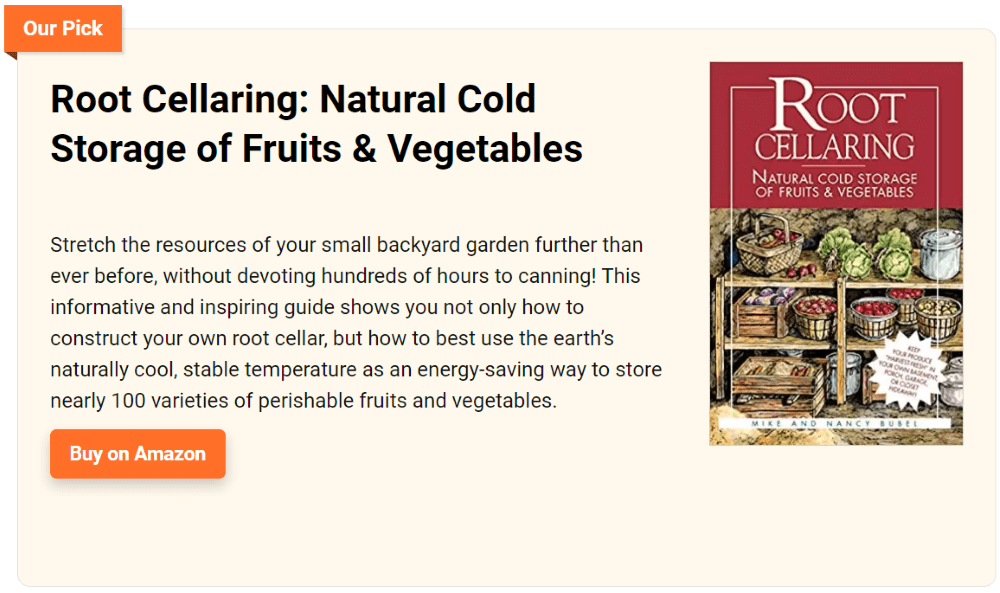 The major principle used in preserving produce this way is the natural insulation provided by the earth. They keep food from freezing during the winter months and prevent spoilage by keeping produce cool during summer.
Root Cellars can keep fruits, vegetables, and other foods fresh for months.
The top 3 benefits of storing your food here are:
1. Safer – Since it is properly covered, they keep your food away from pests and vermin
2. Fresher – it can keep your food fresher for longer periods of time.
3. Cheaper – it can be easy to build and implement in your home, making it cheaper than buying pre-made root and it does not cost electricity.
If you have produce more than your existing refrigerator can handle, storing them in your backyard in a root cellar is a great idea that can keep you from increasing your power consumption.
There are lots of ways to build your own root cellar, and most of them won't cost you a lot.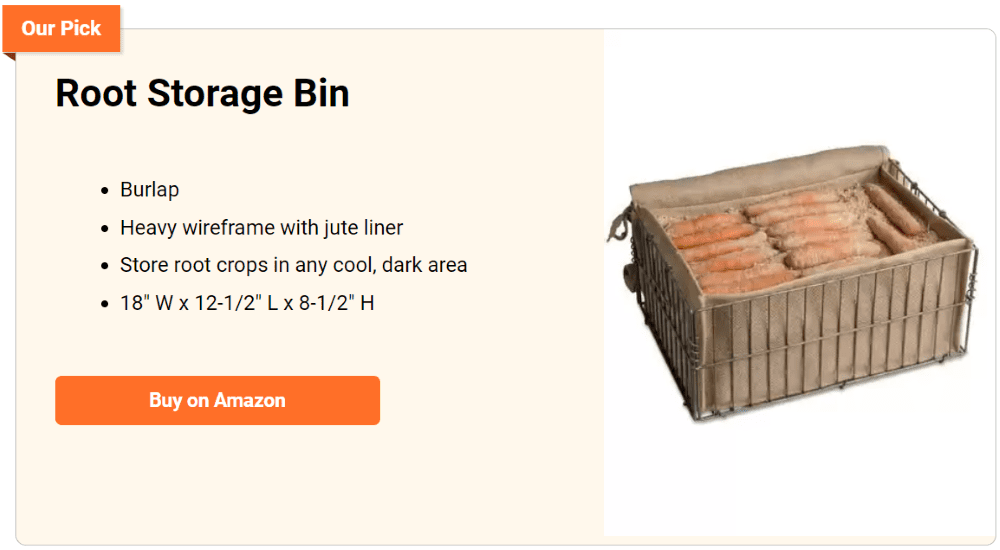 Here are some ideas to help you decide what type of root cellar suits your needs, available space, and budget…
Types of Root Cellars You Can Build Yourself
Click on any image to start the lightbox display. Use your Esc key to close the lightbox. You can also view the images as a slideshow if you prefer 😎
Buried Freezer
An old non-functional freezer can be used as one. All you need to do is to bury the body in the freezer on the ground and keep the door at ground level. You did not only make use of the damaged fridge but you will also have cool storage outside.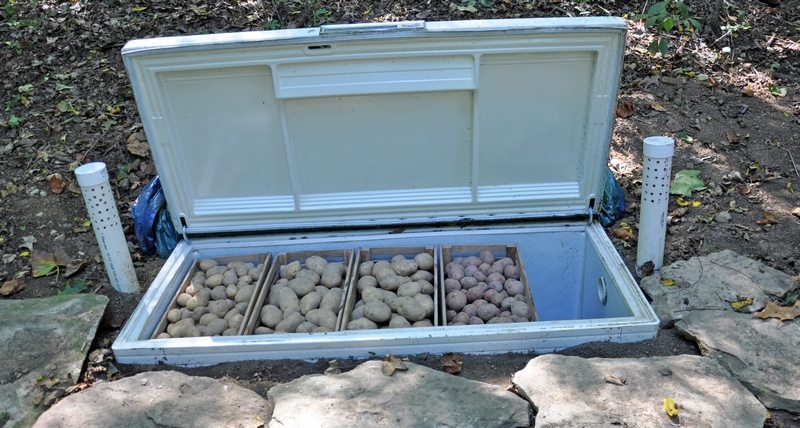 Trash Can
A tin trash can is also a good idea for your root cellar. Plus you don't have to spend too much looking for a tin trash can. Make sure to surround it with cinder blocks as markers. 🙂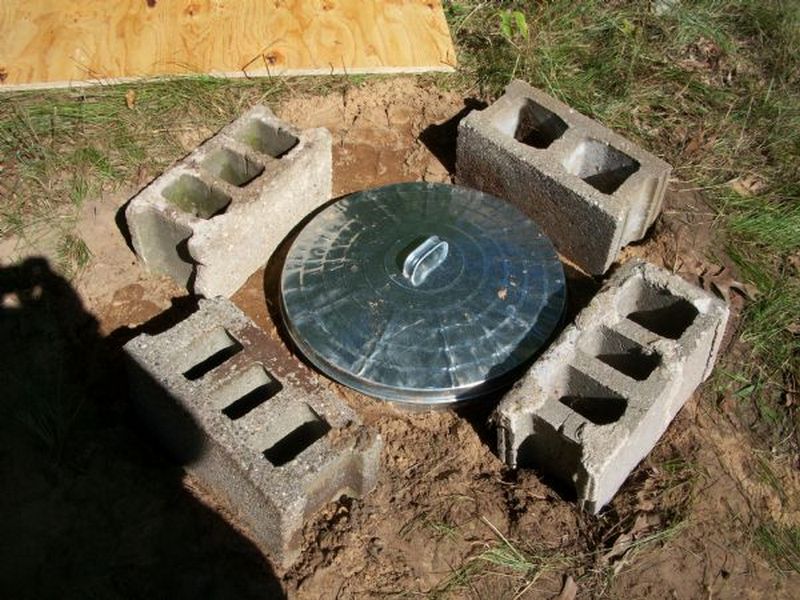 Repurposed Tank Root Cellar Storm Shelter
A repurposed tank root cellar storm shelter is a root cellar that has been built into an excavated part of a former underground mine. The space may have been a coal mine, limestone mine, or iron ore mine.
The shelter is made from the thick concrete walls of the mine, reinforced with steel. The shelter has been finished and fitted with air filters, a water purification system, and a door and lock.
Strawbale Root Cellar
Strawbale construction is an approach to building that is an alternative to conventional stick-framed construction. It is an ancient technique – the Romans used straws to build their homes – made modern.
The idea is to use the bales as a form of insulation, as a way of building, and as a natural material that is also aesthetically pleasing.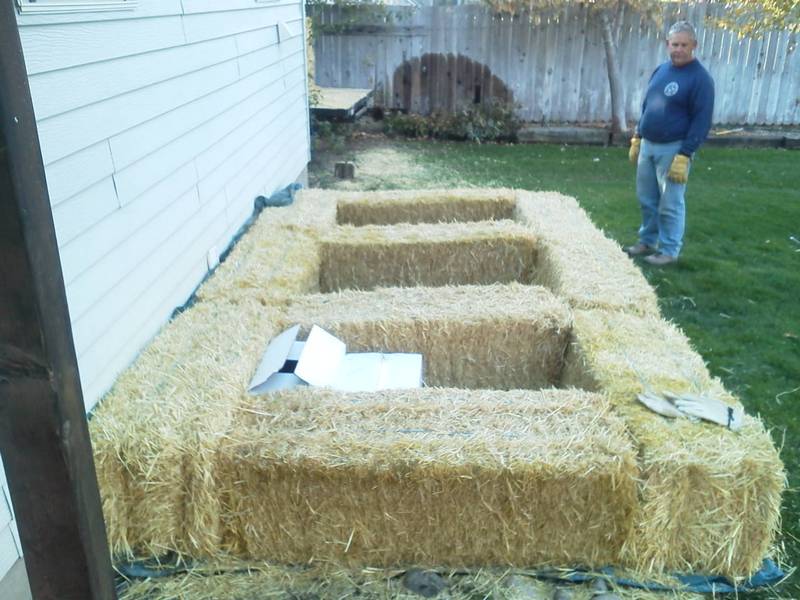 Barrel Root Cellar
A barrel root cellar is a simple structure made from a standard 55-gallon steel drum. The barrel is buried in the ground and the earth is used to fill in the space around.
This keeps the barrel above ground but allows you to build a root cellar inside.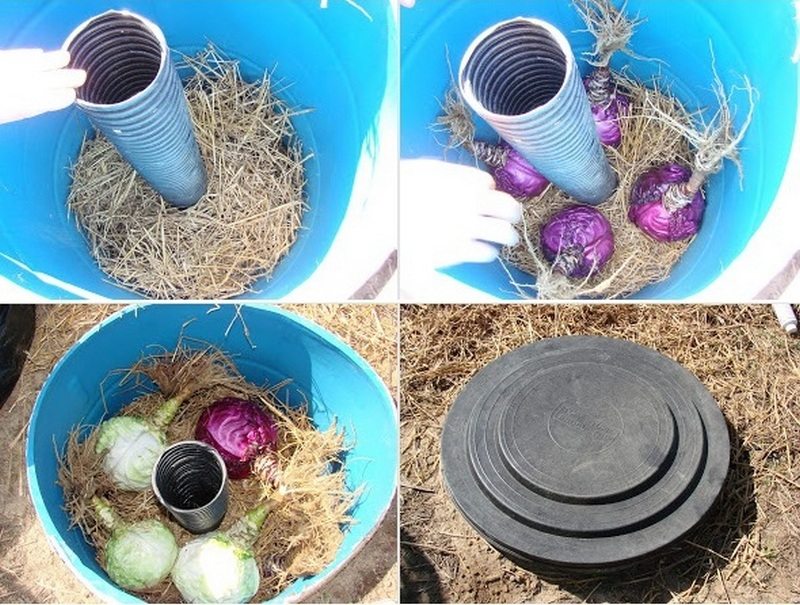 Earthbag Root Cellar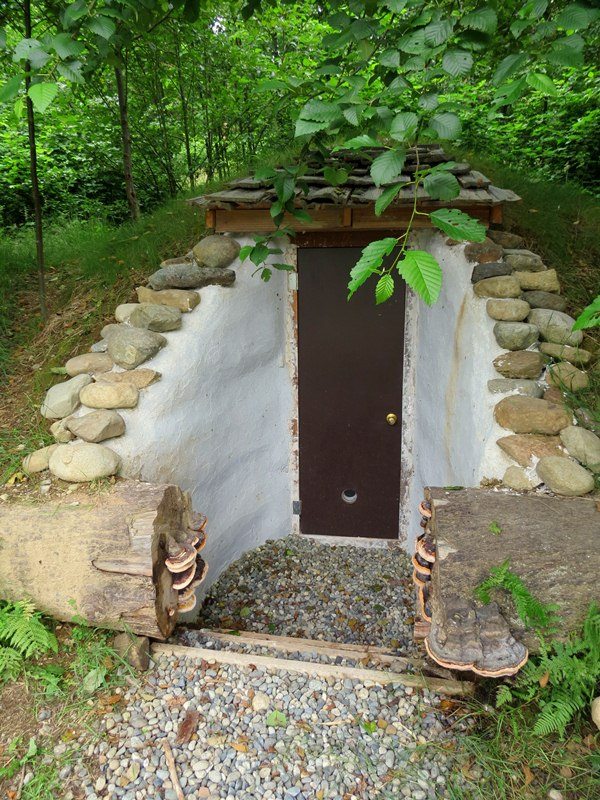 If you liked these, you will also like viewing these storage ideas…