A well-designed pantry can be an absolute blessing, providing ample storage space for all of your food items, small appliances, and more.
Having a designated space for everything can help to keep your kitchen organized and tidy, making meal prep and cooking a breeze. Plus, with a little bit of creativity, your pantry can also be a stylish addition to your home décor.
Whether you use your pantry to store bulk shopping or just like to be able to see the ingredients you need at a glance, there are many clever ways to make this sort of cabinetry work for you.
Pantry cabinets are an important part of any kitchen. They provide storage for non-perishable food items, as well as small appliances and dishes. Having a well-organized pantry can help make mealtime easier and less stressful.
These cabinets are available in a variety of styles and materials, so you can find one that fits your needs and match your kitchen's decor.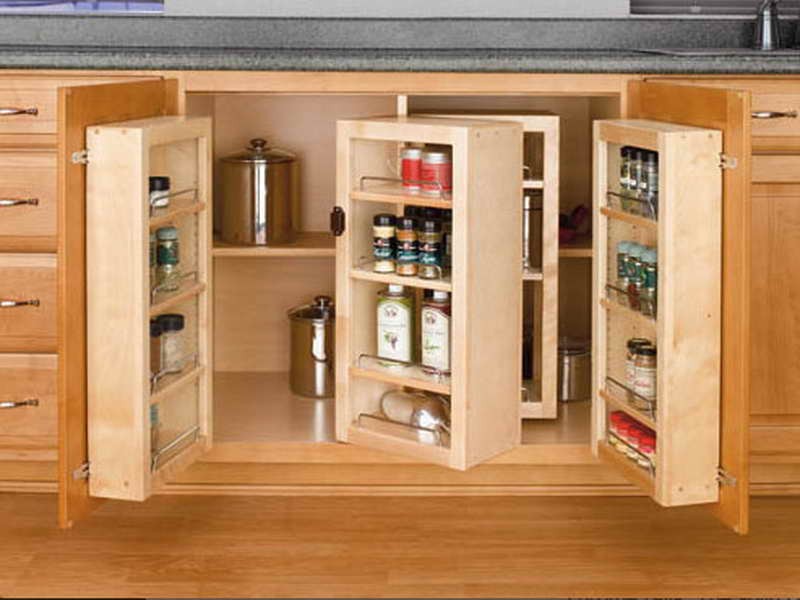 Take a look at these kitchen pantries we collected for you
Free-standing kitchen cabinet
When considering kitchen cabinet options, many homeowners opt for free-standing cabinets. There are several reasons for this choice, as free-standing cabinets offer a number of advantages. One of the main benefits of free-standing pantry cabinets is that they are highly versatile.
They can be placed just about anywhere in the kitchen, and can even be moved to a different location if desired. This flexibility is ideal for small kitchens or for those who like to change up the layout from time to time.
Another advantage of free-standing cabinets is that they tend to be quite sturdy and durable. Well-made cabinets can last for many years, making them a wise investment for the home.
These cabinets are sometimes called hidden pantry cabinets. They are designed to hide away your cutlery, crockery, pots, pans, food and other kitchen items from view.
They help keep your kitchen neat and tidy and allow you to hide away items that you do not use as often, such as your seasonal or emergency food supplies. These cabinets can be built into an existing cupboard, or built into a wall, depending on how big you want them.
Shelves on cupboard doors
Shelves on cupboard doors are a great way to store and organize items in your home. They can be used to store food, dishes, towels, cleaning supplies, and much more.
Shelves on cupboard doors help to keep your home organized and tidy. They also help to free up space in your cupboards and make it easier to find what you need.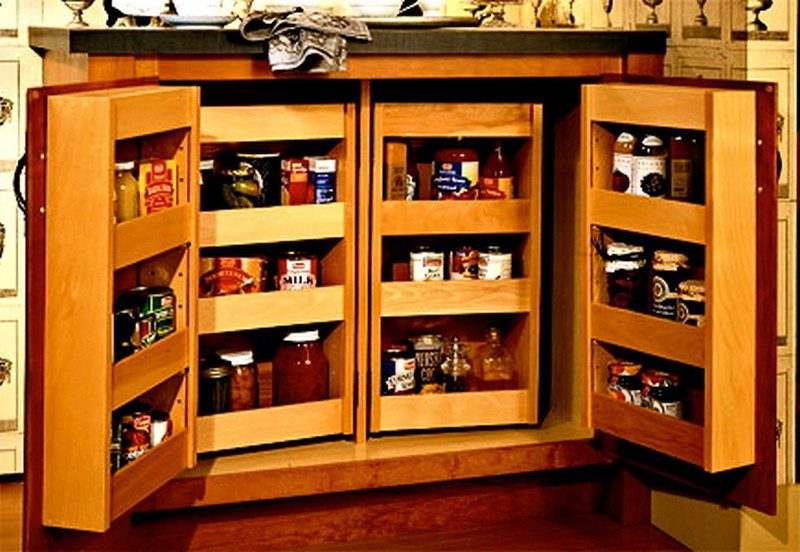 Pull-out Shelves
Pull-out kitchen shelves are a great way to organize your kitchen and make it more efficient. They can be used to store pots and pans, dishes, silverware, and other kitchen items. Pull-out shelves make it easy to access these items and make your kitchen more organized.
Pull-out shelves are easy to mount to the wall and have an adjustable feature that allows them to be pulled all the way out for easy access.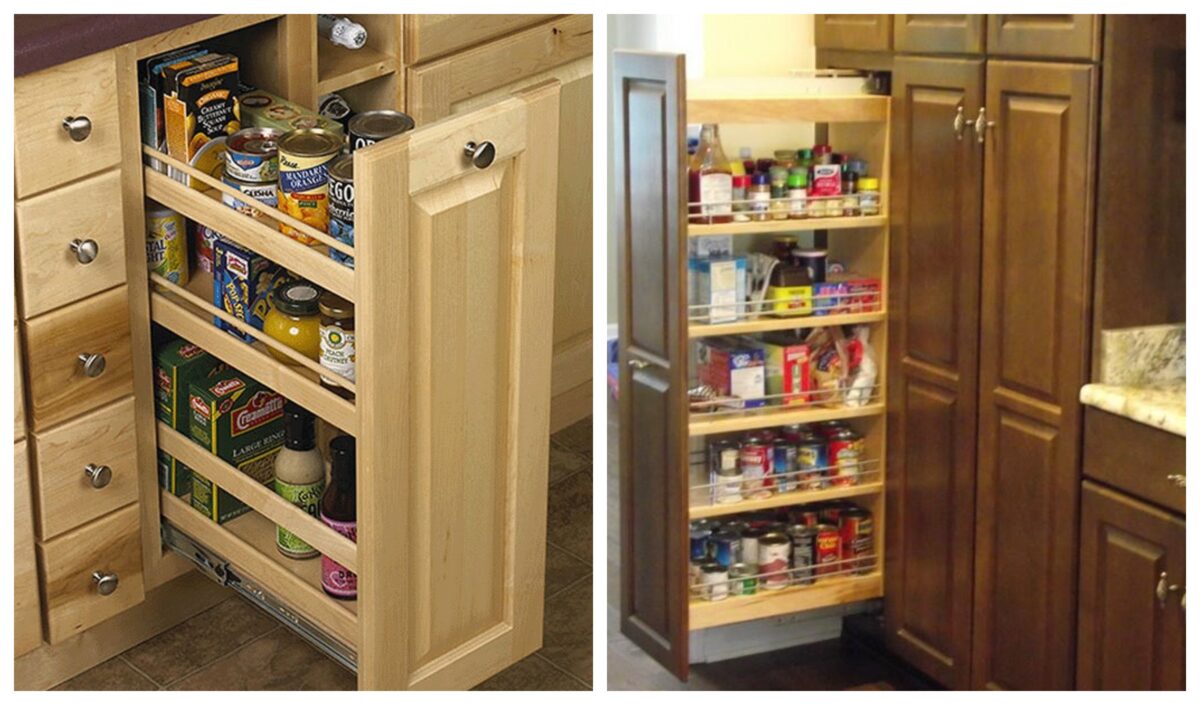 Wall Mounted
A wall-mounted kitchen pantry is a type of kitchen storage unit that is typically mounted to the wall. Wall-mounted kitchen pantries can be made from a variety of materials, including wood, metal, or plastic.
They are often used in place of traditional kitchen cabinets, as they take up less space and can be more easily customized to fit a specific need or style. Wall-mounted kitchen pantries typically come with a variety of shelves, drawers, and other storage features that make organizing your kitchen a breeze.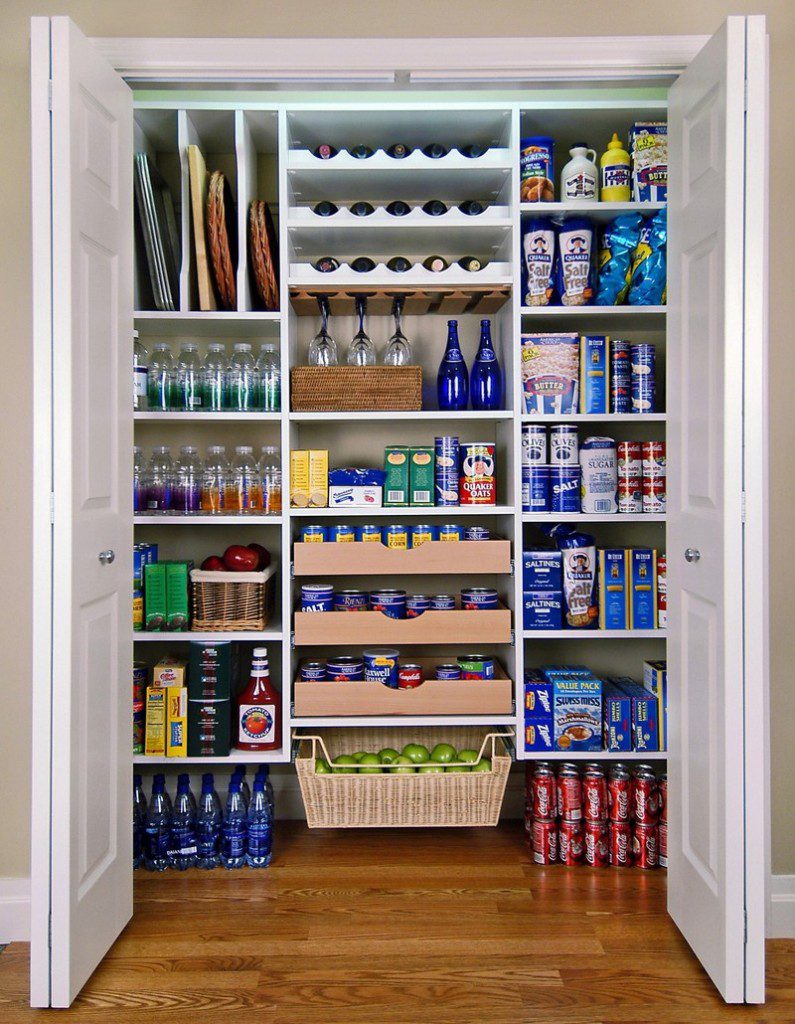 If you need more of these pantry cabinets' inspiration, check out our gallery.
Click on any image to start the lightbox display. Use your Esc key to close the lightbox. You can also view the images as a slideshow if you prefer 😎
If you liked this project, you will also like viewing these kitchen storage ideas…