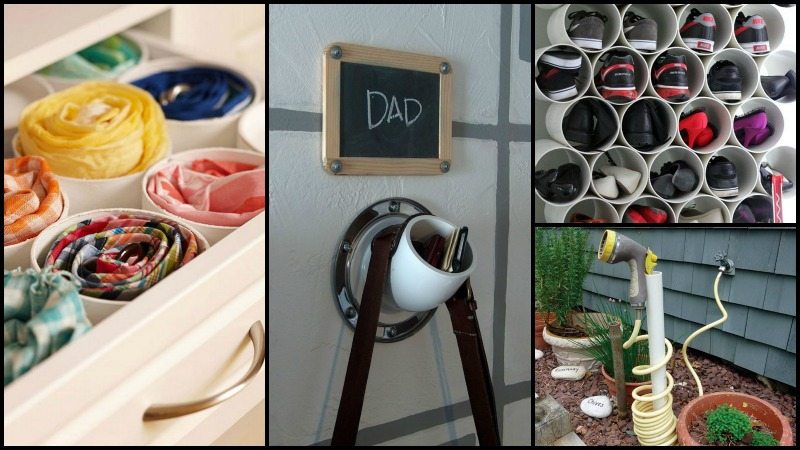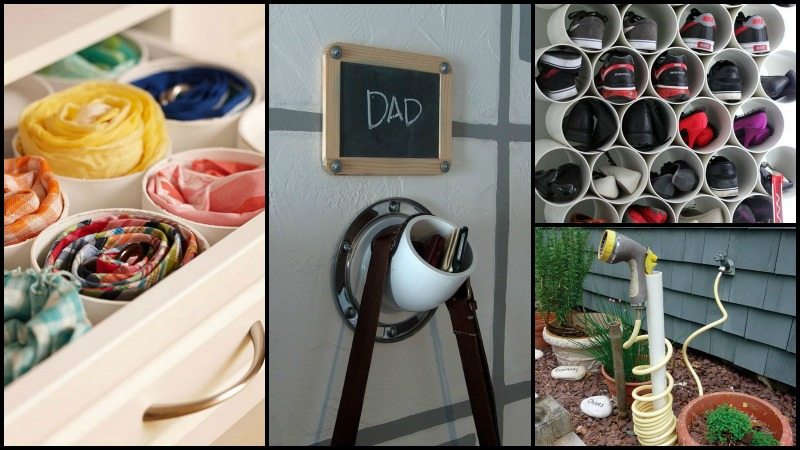 Want a clutter-free home? You'll be surprised that the solution to your organizing problem can be found in the plumbing aisle of your local hardware.
PVC pipes can solve almost all your organizing problems at home. You might even come up with your own organizing idea using this versatile and inexpensive material.
PVC pipes are the perfect organizing material because they're inexpensive. In some cases, you might even have some leftovers from previous plumbing projects you can repurpose.
They also come in different sizes and can be cut to certain lengths to suit your organizing needs. Not to mention that you can find them in all hardware near you.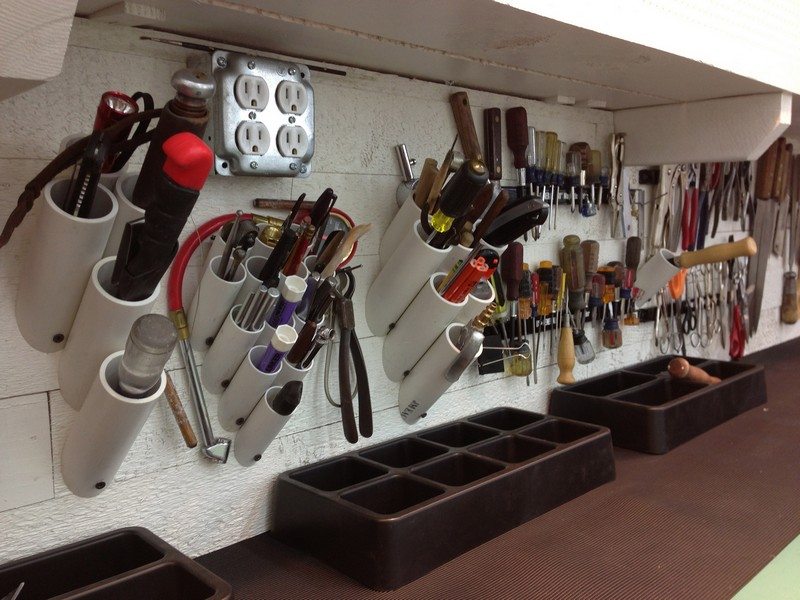 To help you stay organized, we've gathered some genius organizing tricks using PVC pipes. We've also included the links to full details of these ideas below.
What other genius ideas do you have for PVC pipes?
Click on any image to start the lightbox display. Use your Esc key to close the lightbox. You can also view the images as a slideshow if you prefer

Garden Tools Organizer
The main reason it is hard to organize garden tools is because of space. You need a lot of it to store your garden tools, and you are not going to want to leave a hoe or a shovel outside to rust away.
You are would want to find a place to keep them where they won't be affected by moisture and weather.
Using PVC Pipes as a garden tools organizer seems to be the best way to organize gardening tools in the garden, instead of buying a costly gardening tool organizer at the market. PVC pipes are cheap and easy to use.
You won't need to spend a lot on this organizer, plus your garden tools will be organized better than how you expect.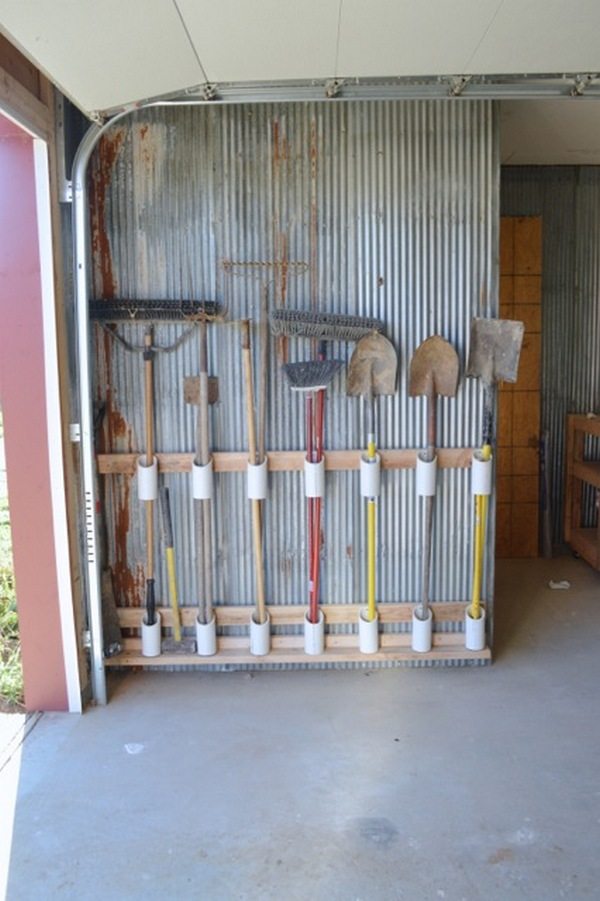 Winter-Wear Accessories Organizer
The PVC pipes Organizer is very easy and quick to do. The pipes should be cut into equal lengths. You can use a cutter or a grinder to cut the pipes into equal lengths.
Then you need to sand the edges of PVC pipes with the help of sandpaper, so to smoothen the edge of PVC pipes. You'll have storage for your bonnets and scarfs in no time.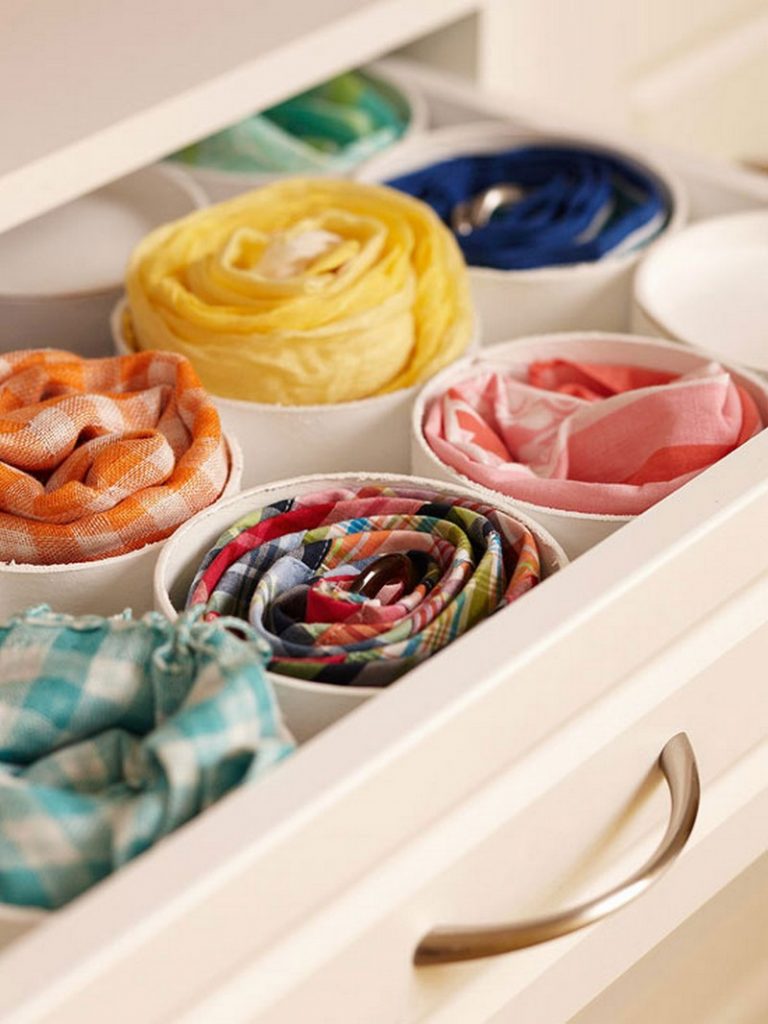 Shoe Rack
Same idea with the Winter-Wear Accessories Organizer but you'll just have to use a larger diameter pipe. You just have to measure the length of your shoes and add 2 to 4 inches to make sure you have enough room for your shoes.
Depending on the diameter of the pipes that you'll be using, you can use a pair or a single shoe in each hole of this shoe rack. Plus if you purchase more shoes, you can just purchase additional PVC pipe to expand your shoe rack.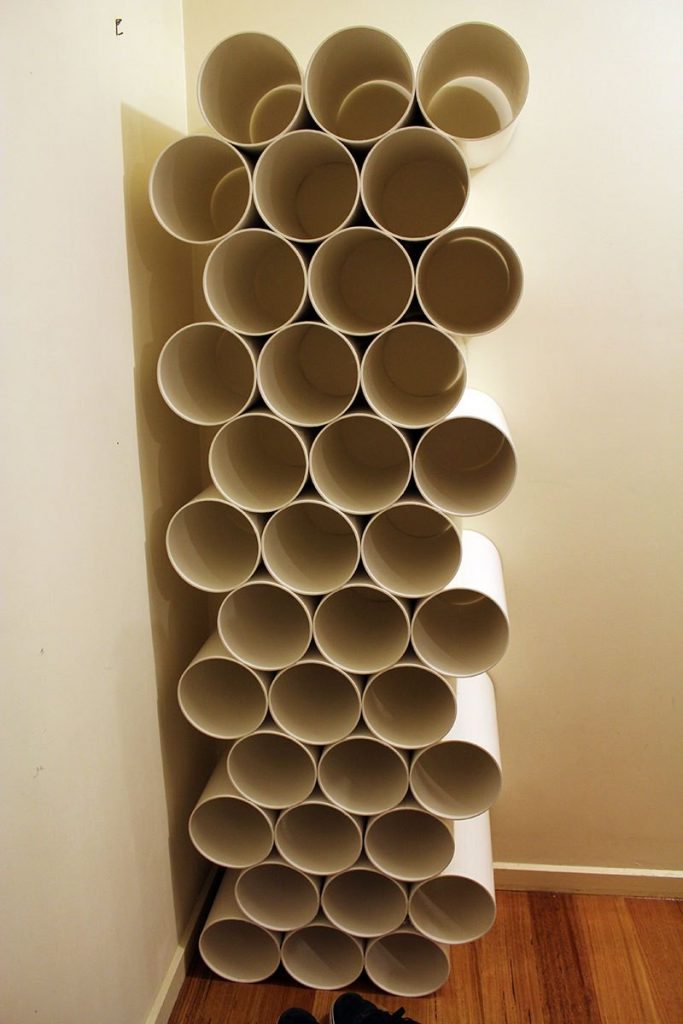 Craft Supplies Storage
It's a great way to store craft supplies, you'll be able to organize your crafts neatly with this craft supply storage. You can organize them by colours, or by types of crafts.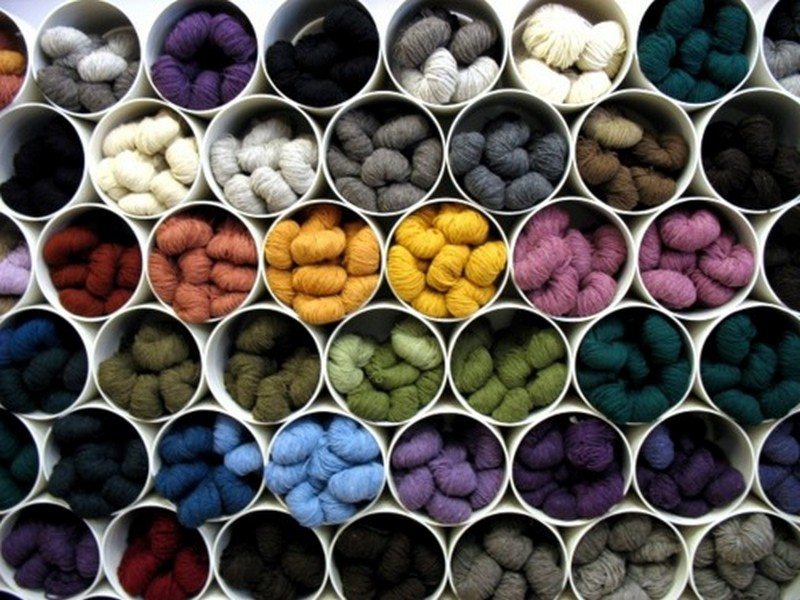 Hairdryer/Curling Iron DIY step-by-step
Have you ever had storage problems with hair accessories such as hair dryers, hair iron and curlers? Worry no more! This DIY PVC Hairdryer/Curling Iron storage will solve them.
Plus you won't need to spend an extra penny if you have leftovers from your previous project. You just need to screw them on your wall.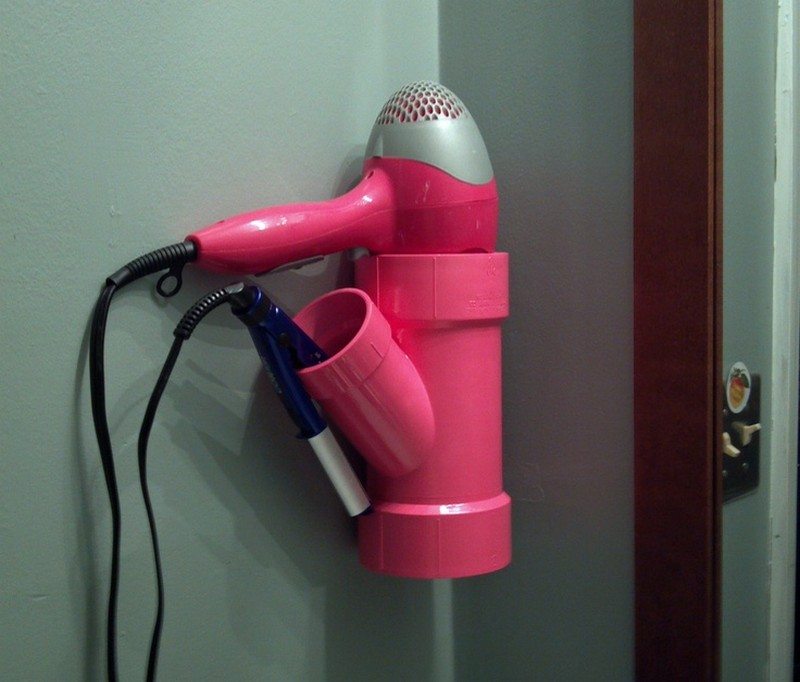 Clutter-Free Curling Iron Storage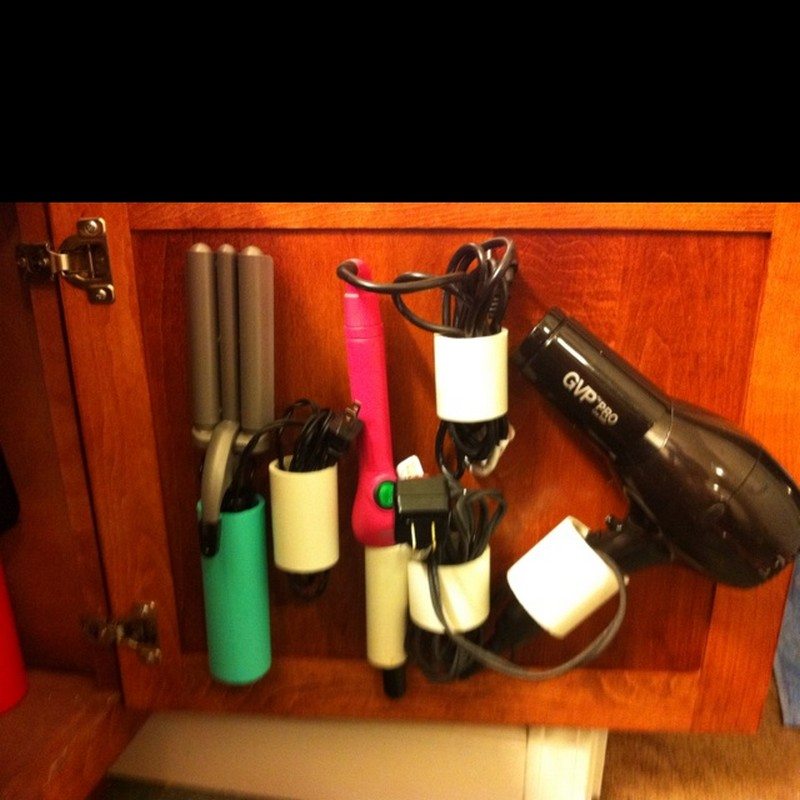 PVC Pipe Toothbrush Holders
Check out this unique way of storing your toothbrush, you're imagination is the limit!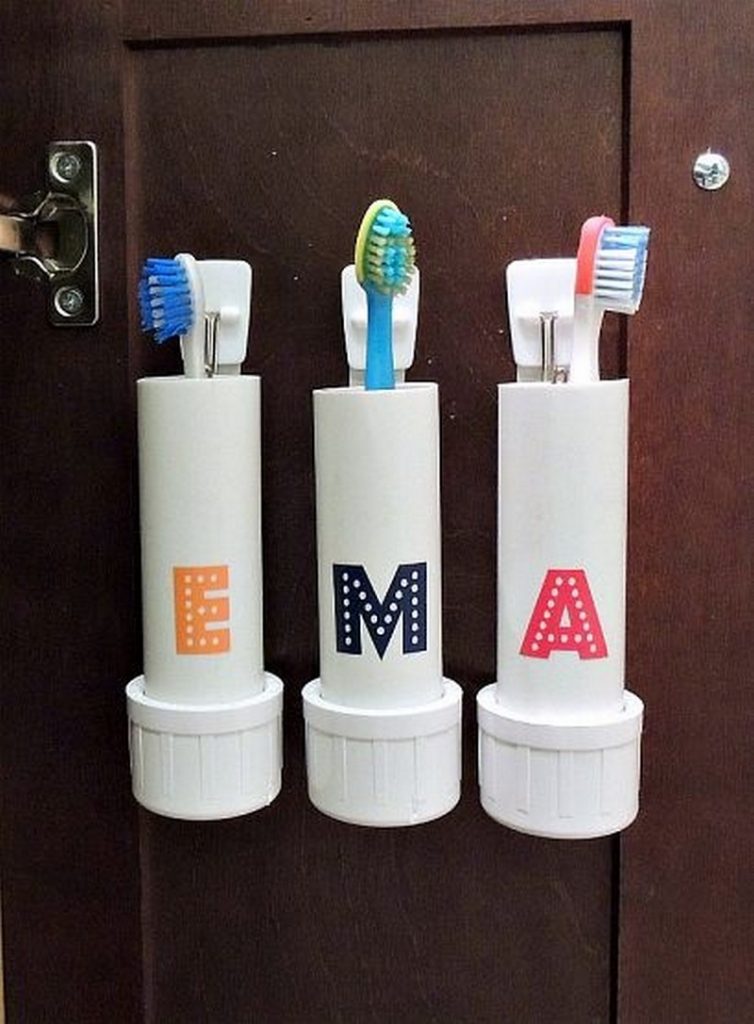 Drill Holder
If you have a lot of cordless tools that you need to keep, this DIY Drill holder will be of great help.
Easy Access Tools Holder
A clever way to organize your tools is to use this easy-access tools holder made from PVC pipes. You won't have problems finding the tools that you need in your toolbox.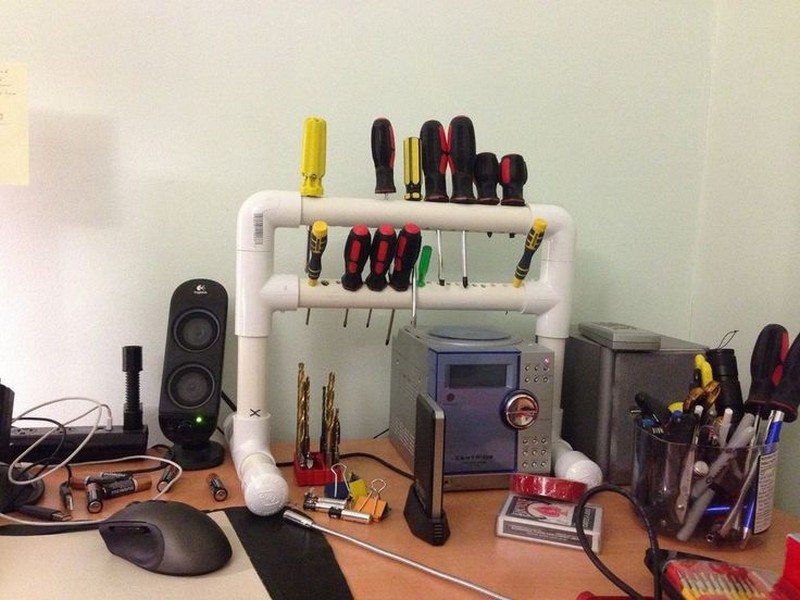 Entryway Hook and Storage
Do you need a place to hang your keys when you enter your house, then check out this Entryway Hook and Storage.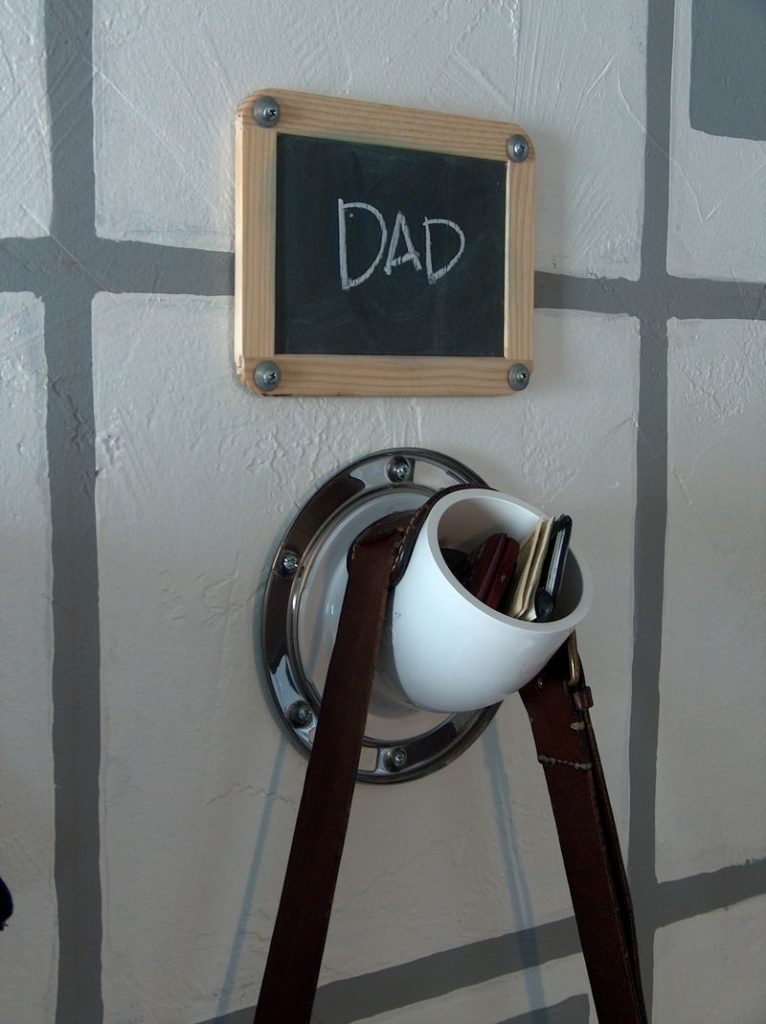 Hose Holder
This hose holder will help you avoid tangled hose problems. You can fix them on the wall or you can create a stand-alone hose holder with caster wheels which you can bring anywhere.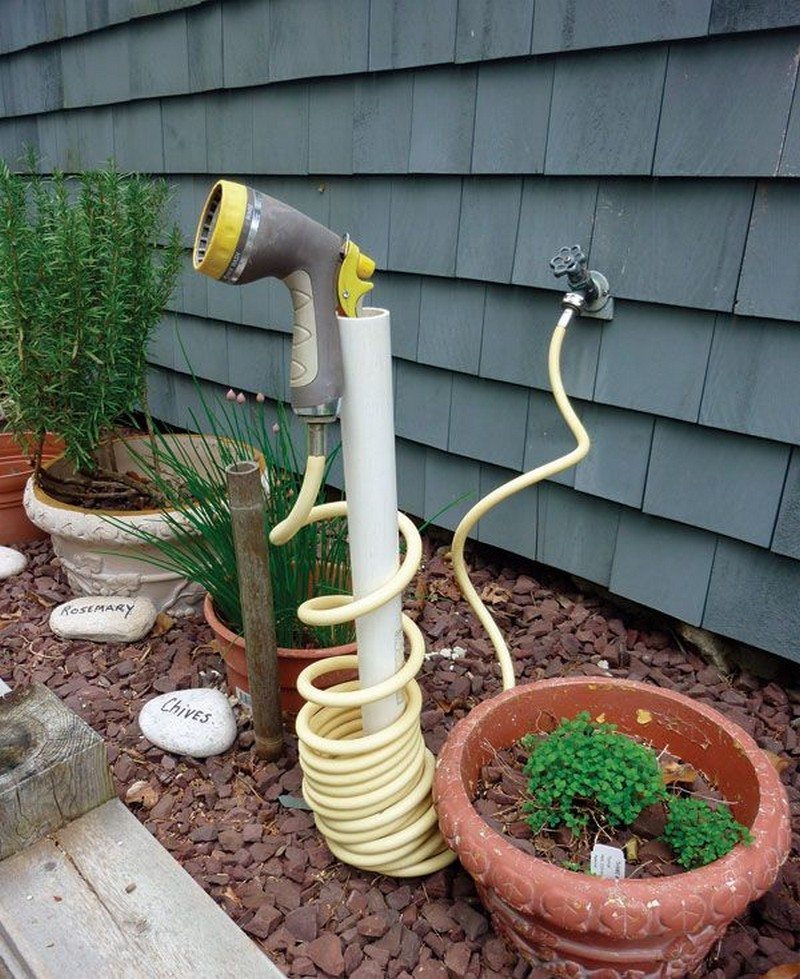 If you liked this, you might also like these storage ideas…