With the right home storage solutions, you can turn any room into a stylish and functional space. There are many benefits to having unique home storage. Perhaps the most obvious benefit is that it can help to keep your home organized and tidy.
But unique storage can also help to add a bit of style and personality to your space. Functionality is important, but so is style. With unique storage, you can have both.
For example, a stylish ladder can double as a towel rack in your bathroom. Or a vintage trunk can be used as a coffee table in your living room.
Not only does unique home storage add personality to your home, but it can also be a conversation starter. When guests see a beautiful piece of furniture that also serves a purpose, they're bound to ask about it.
Well, this will lead us to these unique modular shelves. These shelves provide an efficient way to organize and store items. By utilizing shelves, you can maximize space and keep your belongings organized and easily accessible. It can be used in both homes and businesses, and come in a variety of materials and sizes to suit your needs.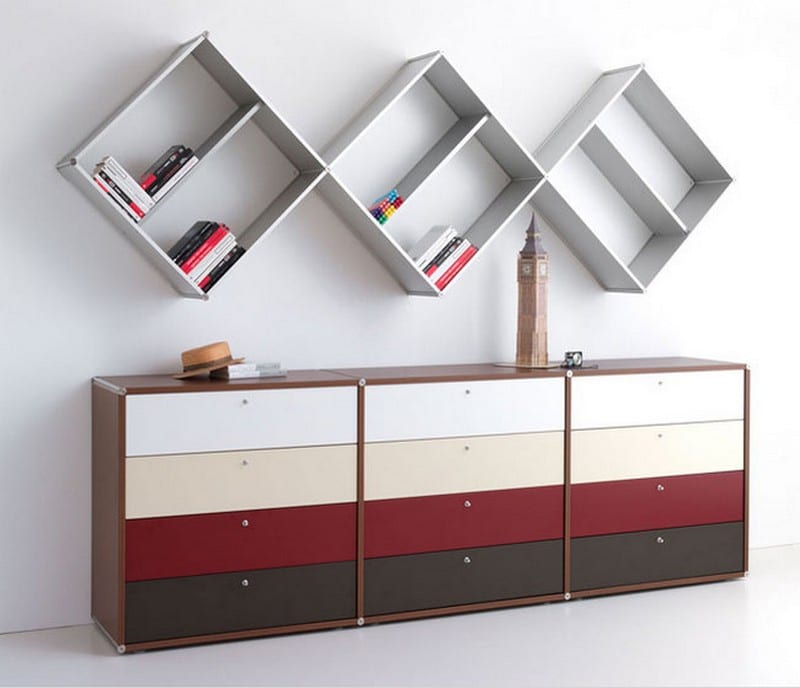 This shelving system from the Italian design house, Fitting Fitting, is built around a simple core concept. This allows for virtually unlimited configurations with the one restriction that all angels within a unit are 90 degrees.
This home storage features modular shelves. This sleek and versatile piece of furniture has many hidden uses beyond just storing clothes.
Advantages of this home storage!
Can be easily assembled and disassembled
These modular shelves are easy to assemble and disassemble, making them a great home storage solution for small spaces. They're perfect for apartments, dorms, and other places where you might need to change your shelving configuration from time to time.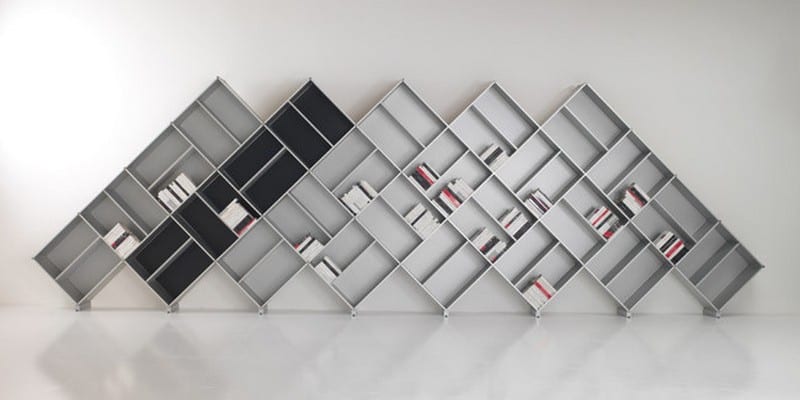 Easily add shelves
Whenever you need extra storage, you don't have to worry because you can easily add one with these modular shelves. These modular shelves are perfect for adding extra storage space to any room.
They are easy to assemble and can be customized to fit your specific needs. Additionally, these shelves are very sturdy and can support a lot of weight, making them perfect for storing heavier items.
Can be reused or recycled
These modular shelves can easily be reused or recycled, making them a sustainable storage solution for your home or office. Made from durable materials, they can withstand heavy use and last for years.
And if you ever need to move or reconfigure your space, simply disassemble the shelves and reassemble them in your new location.
Units can be stacked
These modular shelf units are perfect for stacking and organizing in any space. With their sleek and modern design, they are perfect for any home or office.
But why stop there? These versatile units can also be used as room dividers, office partitions, or even decorative pieces in your home. With so many uses, it's no wonder they are a popular choice for today's discerning consumers.
In our opinion, it is a very elegant and sensual piece of furniture that can be used in many ways to add a touch of luxury and sophistication to any space.
What do you think of this home storage solution? Would you like to have one of these modular shelves? Well, what are you waiting for? Build or buy yours now!
Click on any image to start the lightbox display. Use your Esc key to close the lightbox. You can also view the images as a slideshow if you prefer

If you liked this, you'll also like viewing these storage ideas…