Do you have a wood-burning fireplace or even a fire pit at home? If you use one to make your house warm and cozy during the winter, you might want to look at this collection of great firewood storage ideas!
Firewood is an essential supply for a household that relies on a wood fireplace during the cold seasons. Therefore a good firewood holder/rack is also important for proper storage and drying.
Our Pick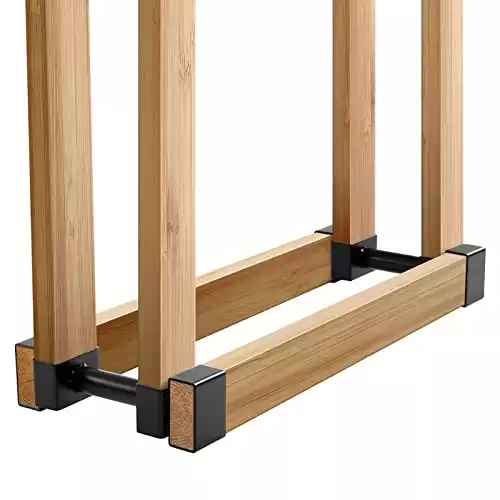 If you store heaps of firewood at home and are looking for a better storage solution that will suit your space and budget, then have a look at these various ideas we have collected for you.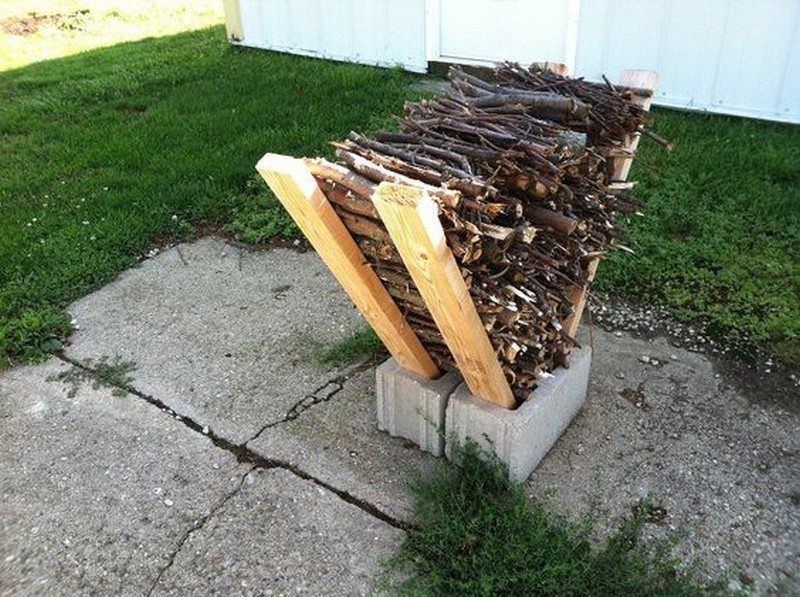 What are the best firewood storage ideas?
We hope that in one of these suggestions you find the perfect firewood space for your home!
Do you know someone who will also enjoy this firewood storage ideas list? 🙂
Click on any image to start the lightbox display. Use your Esc key to close the lightbox. You can also view the images as a slideshow if you prefer

This is an easy DIY project you can do using plumbing pipes. It is equipped with wheels for easy transportation of firewood, from the outside to your fireplace inside the home. Click on the title to learn how to do it!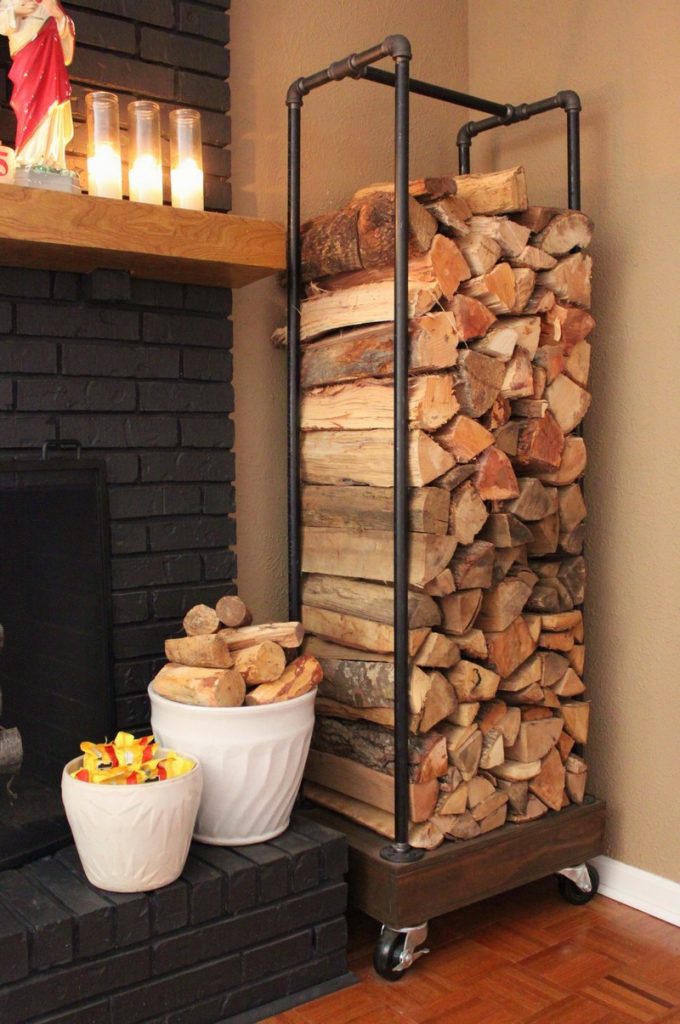 2. Firewood Storage Cart
Need something smaller or narrow for a small space? Here are other mobile firewood storage ideas for you!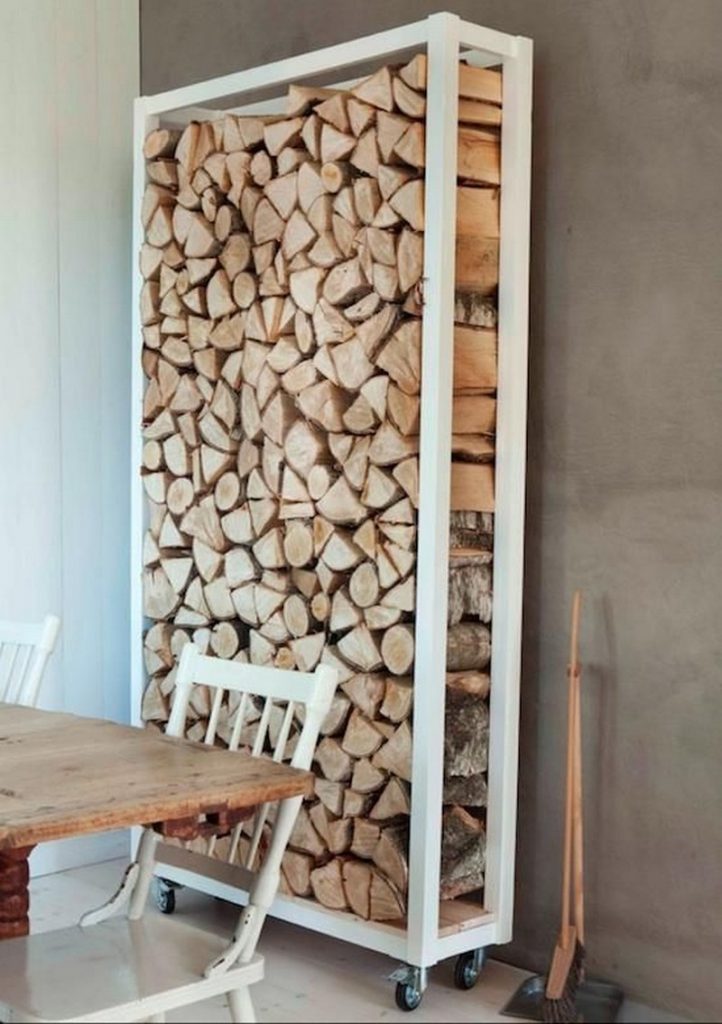 3. Pallet Shed
Of course, the humble pallet! They are one of our favorites on this list because the idea is very inexpensive. Plus, pallets are really perfect for firewood drying. They can stand outdoor weather conditions and they provide good air circulation!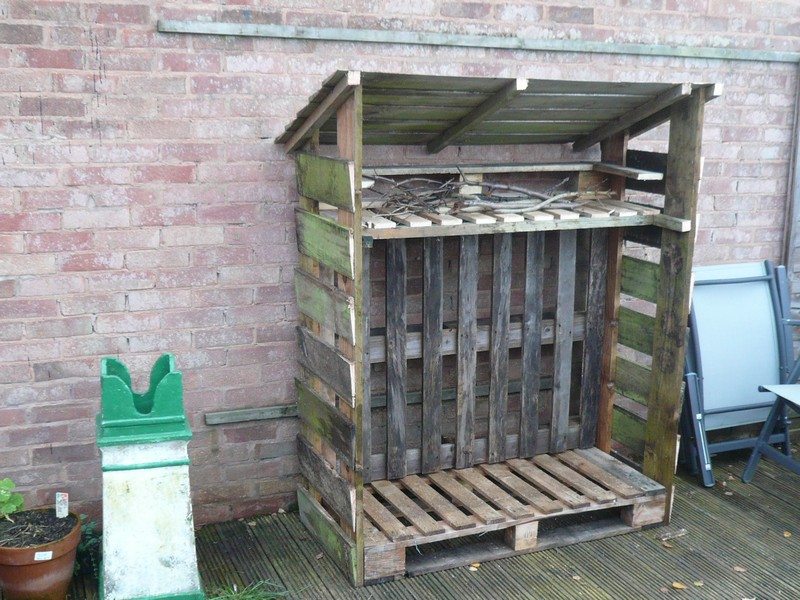 4. Pallet Rack
You can even take out the 'roof' to make a simple rack out of the pallets for more air and sun exposure.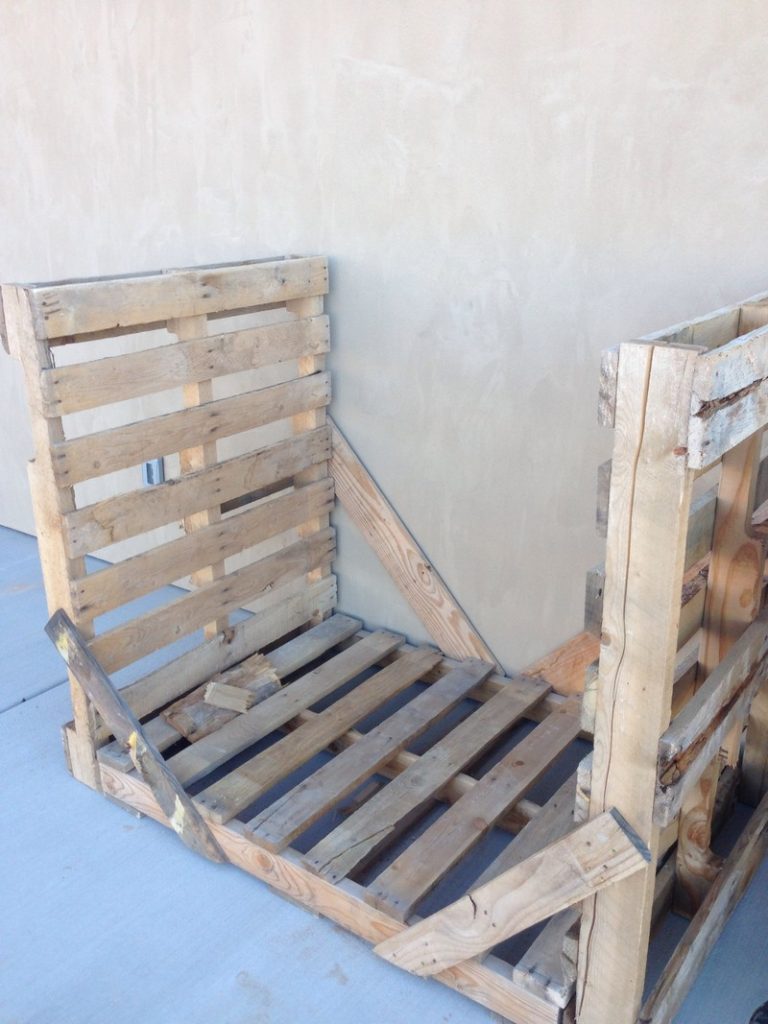 5. Custom Outdoor Firewood Storage
If you don't like the look of pallets, why not DIY or have your firewood shed customized? Here's one of the good-looking custom firewood storage!
If you've got a lot of logs piled up, don't just leave them outside! Use a custom-made, weatherproof firewood storage unit that you can place in your backyard, such as a galvanized steel shed, or you can use a firewood rack to display your firewood so that it's immediately handy when you need it.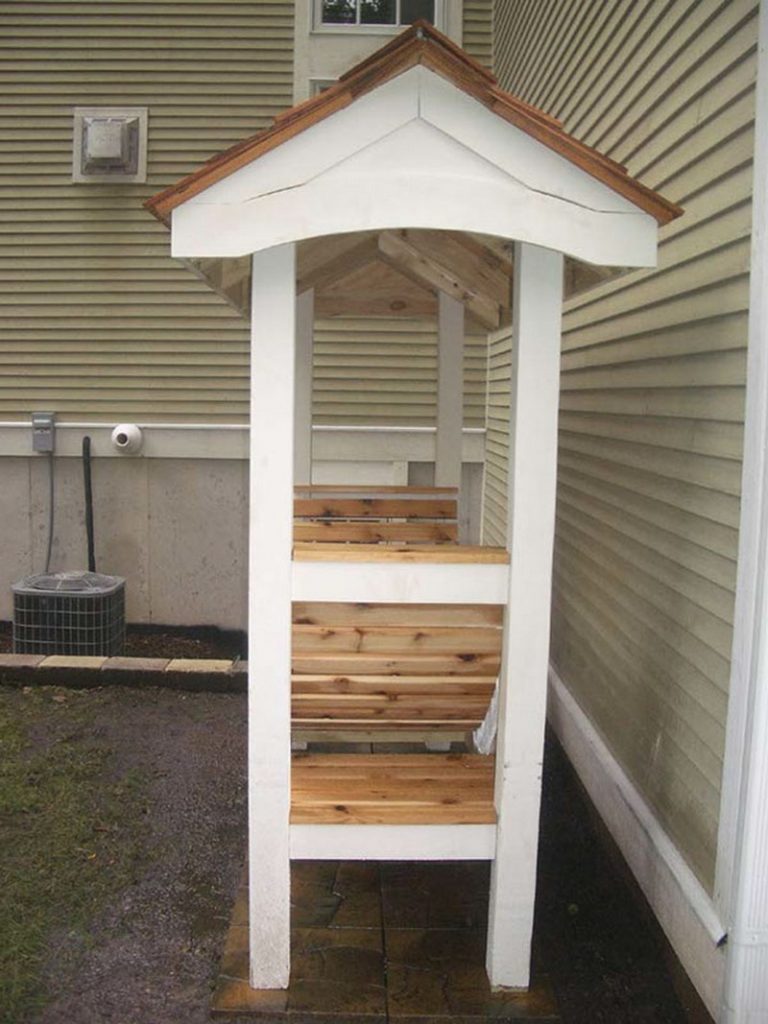 6. Timber and Bricks
And here's another one of our favorites. It's a no-tool project and you can make one using scrap timber and extra bricks from previous projects! What's also nice about this idea is that you can build one of any size that you want. It could be just a small version for kindling or a large one for firewood.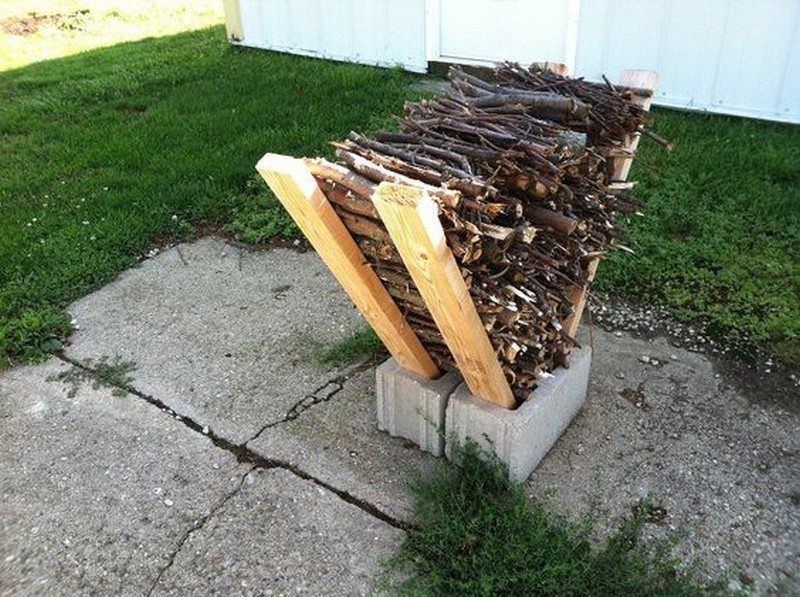 7. Under-the-Bench Firewood Storage
Have a bench? Why not make it dual-purpose by using the space under firewood storage? 🙂
A great alternative to expensive firewood storage systems… I don't know about you, but I'm too lazy to build a full shed and then pay an annual fee to store my firewood in it.
This under-the-bench storage system is a great way to save space and money by storing the firewood in your garage.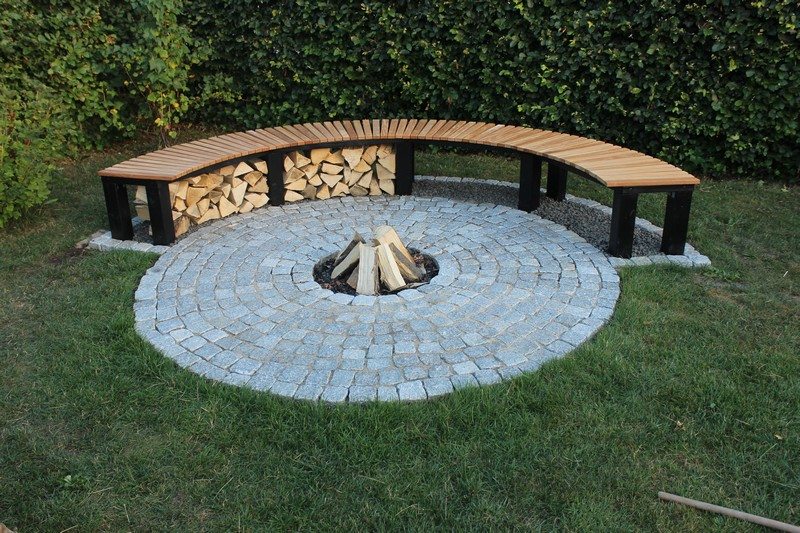 8. Hallway/Display Unit Firewood Storage
You can also use the space under a display unit! It might not be applicable to every home, but it will be a great idea for homes that have a built-in hearth in their living room.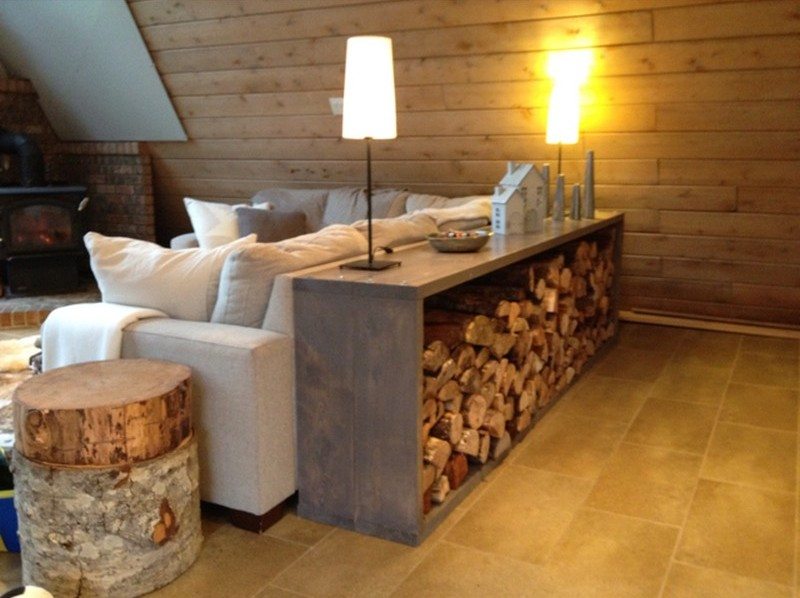 9. Vertical Wall Storage
If you are just about to build your house, you might want to include this in the plan! Provide vertical wall storage near your fireplace. 🙂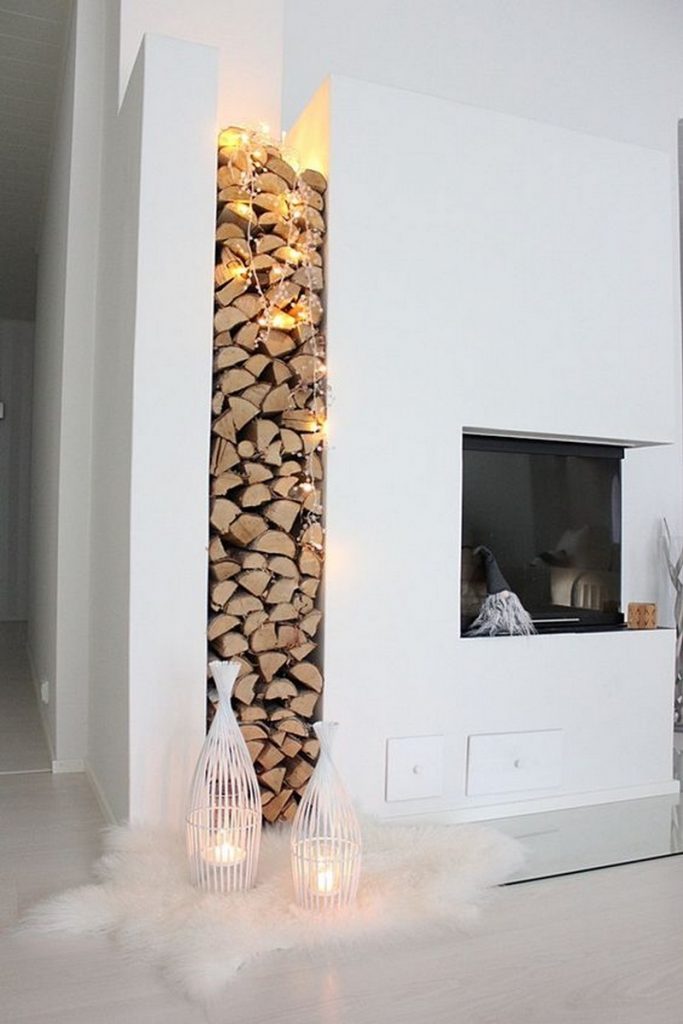 10. Hanging Firewood Storage
What about a wall-mounted steel firewood holder?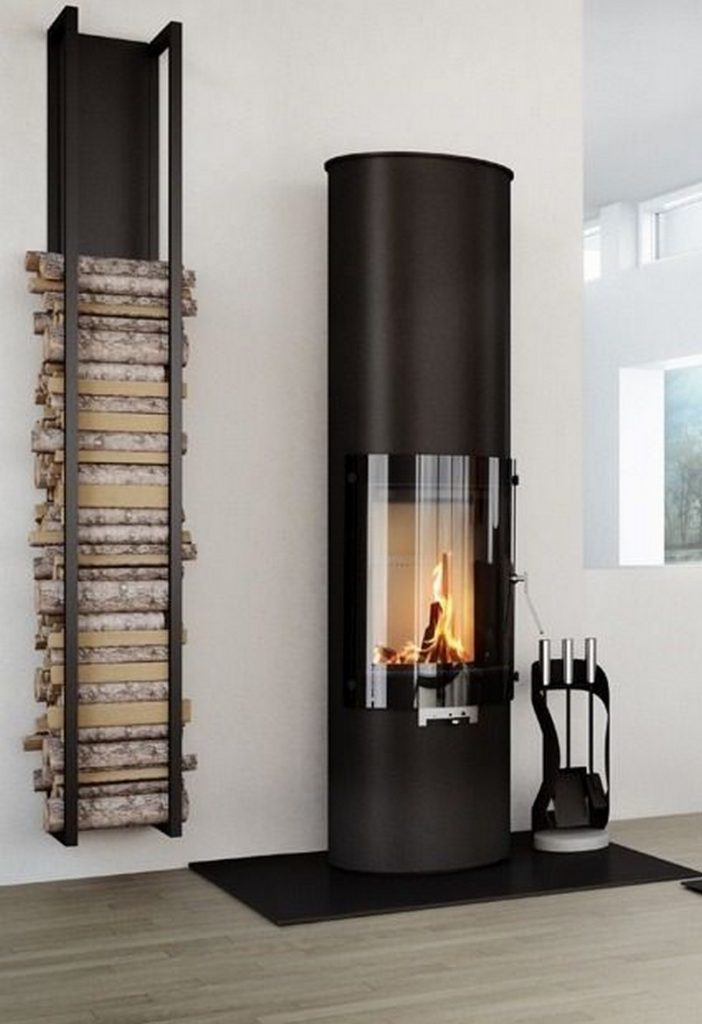 If you liked these, you will also like viewing these storage ideas…