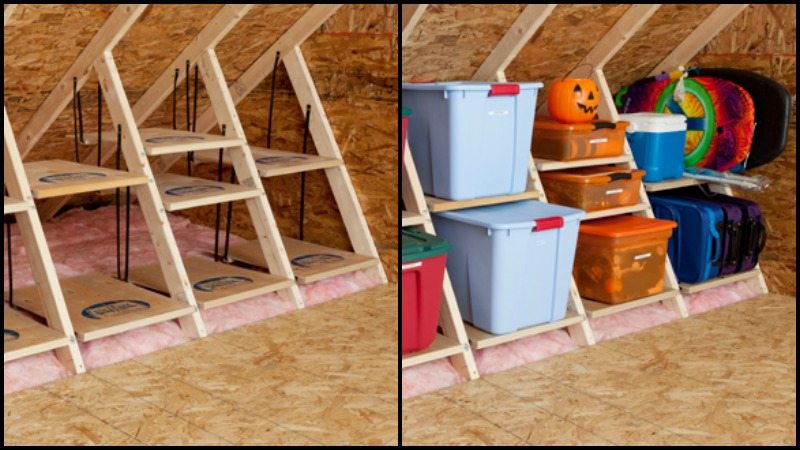 In need of storage? These clever attic storage ideas may help you. Attics are mostly used as a storage area for all things the household doesn't use very often. Of course, if your attic has sufficient headroom, you can store a lot of kinds of stuff there – all you need is to organize them well.
There are always things that need to be stored. Snow skis in summer, beach gear in winter, those boxes full of memories, and even camping gear. Your roof space is possibly a great solution.
But attics are not like regular storage rooms, bedrooms, or quiet spaces. They are basically small A-frame rooms that create corners that are hard to reach and utilize. This means that regular storage ideas won't work in this part of the house.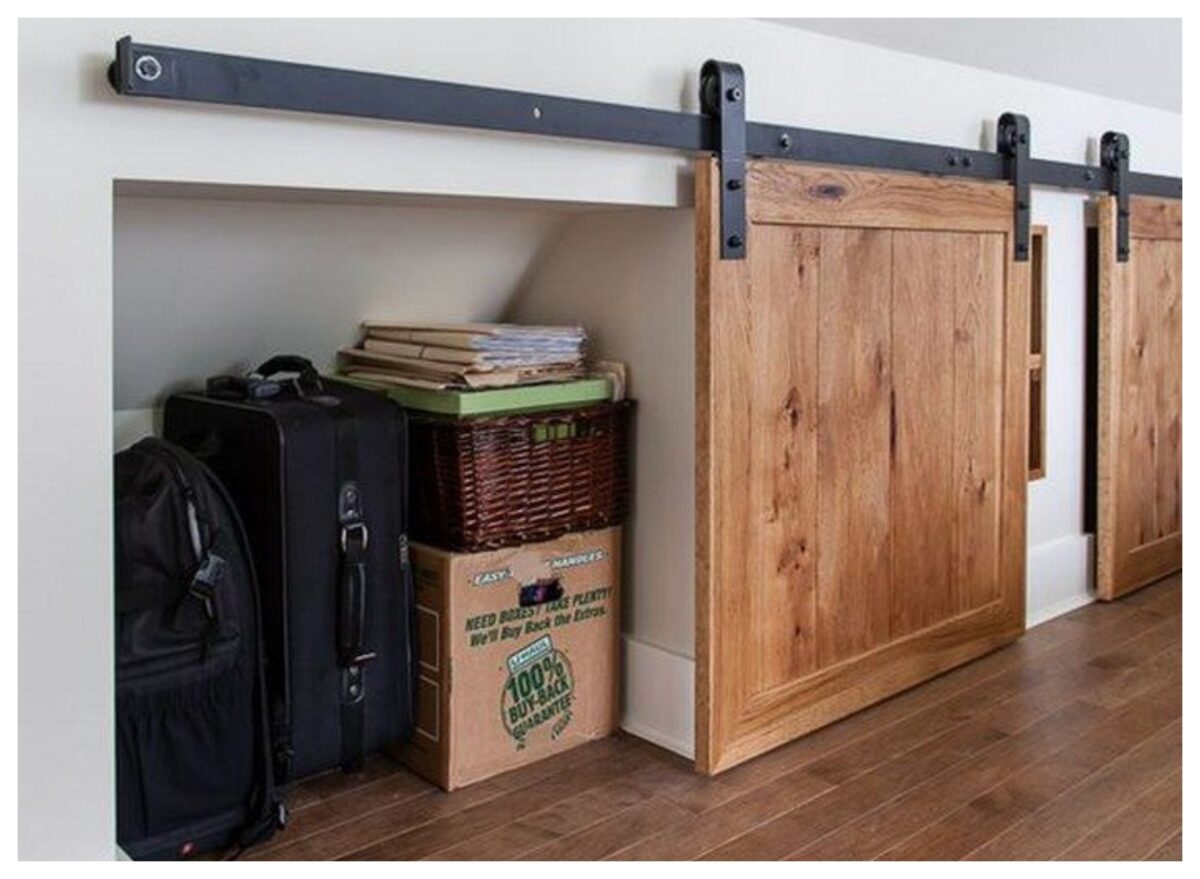 When you first enter a room in your house, you may be surprised by how much your decorative tastes have changed since you first decorated your home. You may also notice that you've acquired a lot of new items since you last made space for them.
But now that you've changed your mind about how a room should look or acquired a new item, you may not have the space available in your home to accommodate it. If you have an attic, you may be able to make space for your new item by moving things around in your attic storage space.
With these clever storage ideas, however, an attic can be maximized and be as beautiful and organized as any other room in your home. What do you use your attic for?
Click on any image to start the lightbox display. Use your Esc key to close the lightbox.

Attic Storage Ideas just for you!
Attic Shelving System
As mentioned, attics are different from regular spaces. Therefore a different shelving system must be built if you are using your attic for storage. This shelving system as seen from IHeart Organizing makes taking out items that you need hassle-free.
To make it even more convenient, get transparent storage bins and label each accordingly. This way you can easily find what you are looking for without having to open all the boxes! An attic shelving system is one of the great storage ideas available in store for you!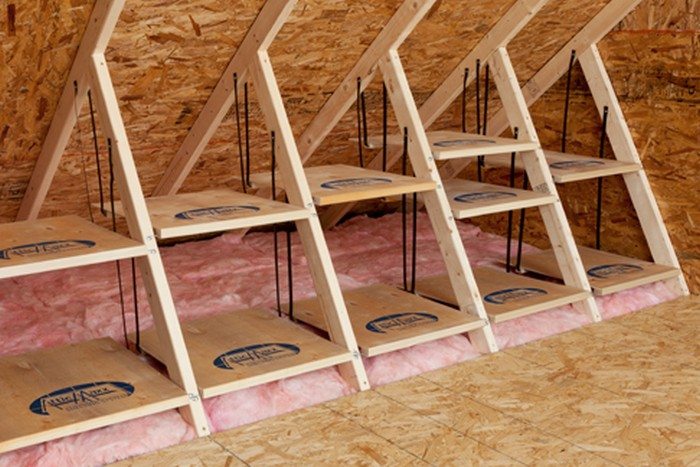 Sliding Barn Doors
If you want your attic to look cleaner and more organized, you can hide those stacks of boxes and bags with a small sliding barn door. These barn doors will help you save space intended for a regular door cover. 🙂
Hidden Storage
Keeping some really valuable items in your attic? Protect them even more by making hidden storage! Hidden storage is a storage compartment or space that has been designed and disguised as an object that is not stored.
Hidden storage is usually built into existing items such as furniture or a piece of furniture. These hidden storage areas are usually built very well to be disguised as part of the object that they are hidden within.
The main reason that you would want to use hidden storage is to make your rooms look aesthetically better while also having a place to put things.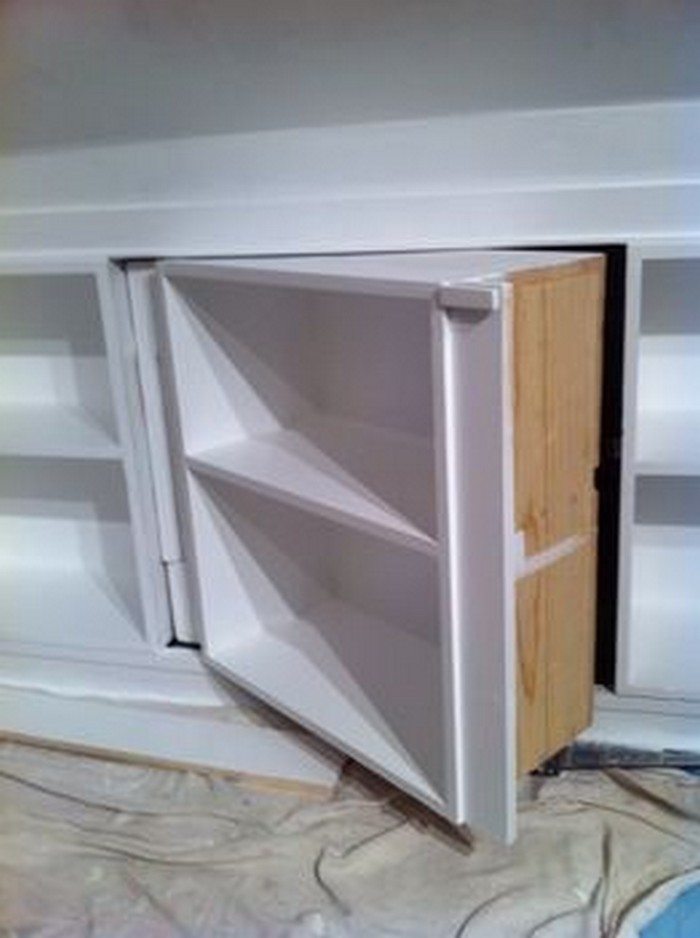 Closet Storage with Shelf
Here's an idea for those using their attic as a bedroom. Build a closet with a shelf to make use of those low corners!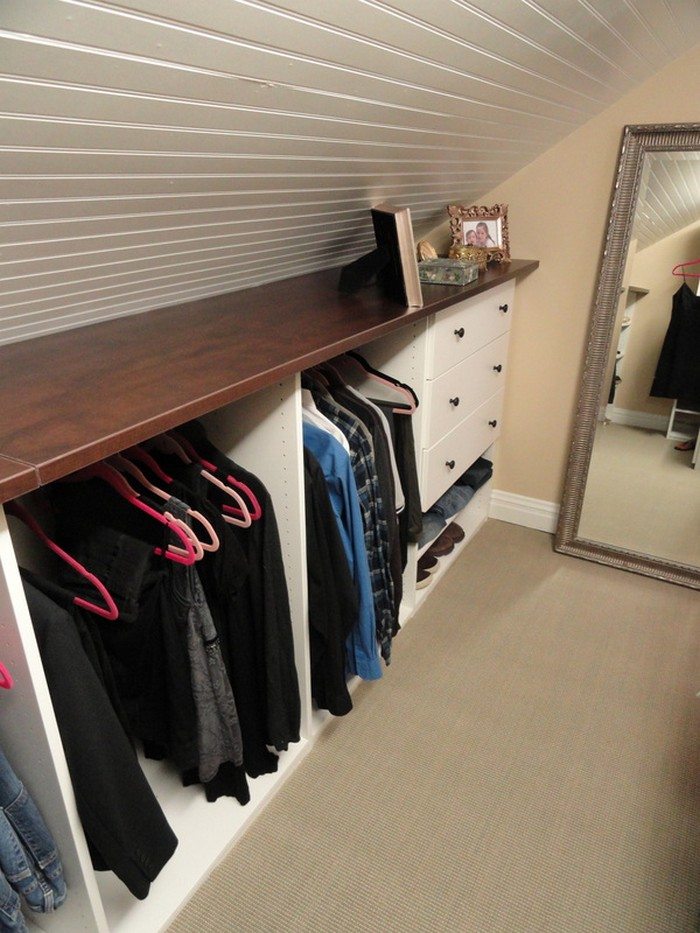 Maximized Shelving
You can also maximize space by creating as many shelves as you can up until the very far corner! These spaces are great for storing and organizing small items. These spaces will help you store more items than you should be able to without them.
Bookshelf
Don't have storage space for all your books in the bedroom or study room? An attic is a good option. You can mount shelves low near the corners, and your books will fit and look perfect sitting on those shelves! And since you are putting your books in there, why not also put your attic to better use by turning it into a reading nook/quiet room?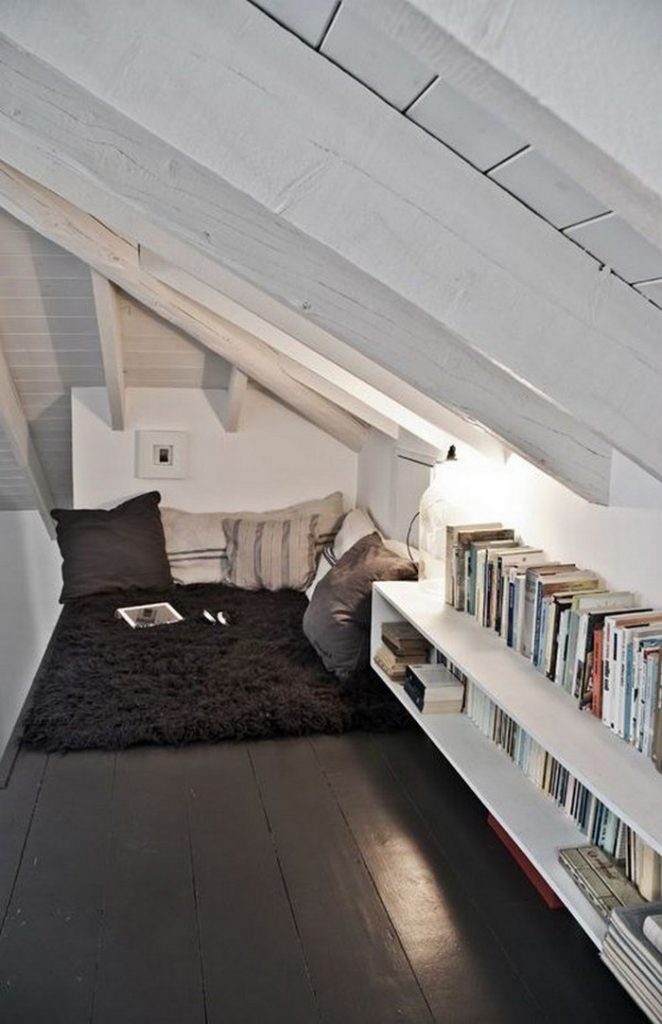 If you liked these, you will also like viewing these storage ideas…