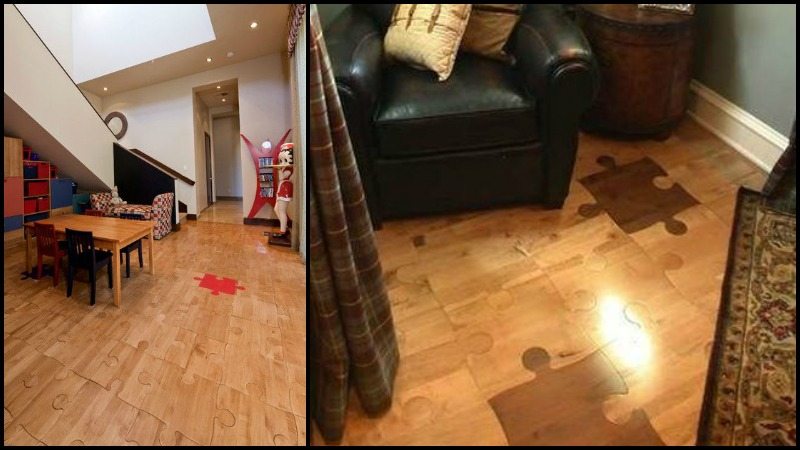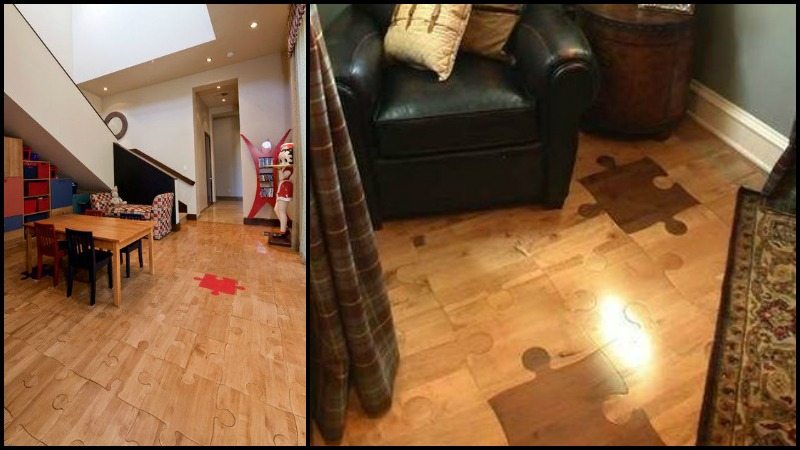 Puzzle flooring is usually not a design focus when it comes to home and interior design. It may even be just an afterthought in most cases, but the designers of these puzzle floor coverings obviously think otherwise!
To them, a floor is not just a surface that people walk on – it can be a major design element. And this slightly unusual perspective resulted in unique and stunning spaces for people who have chosen to treat their floors with unconventional designs.
So if you are looking to have a home or room that will stand out from the rest, forget about plain tiles, vinyl strips or wood planks! Go for something out of the ordinary, like these puzzle flooring ideas!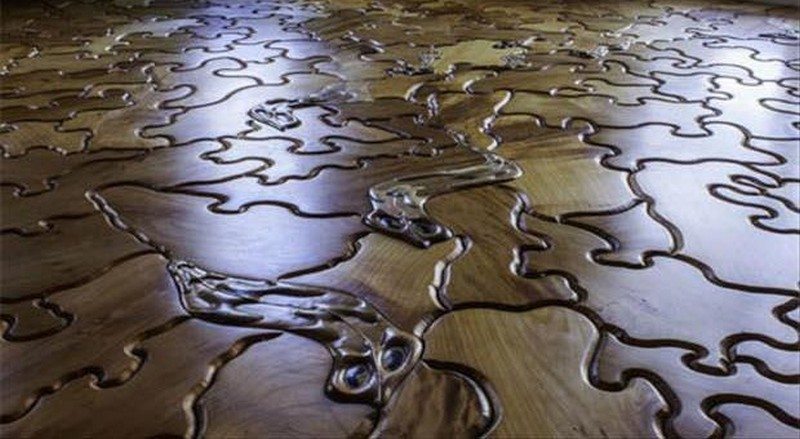 Just because it's a playful take on a kid's toy, it doesn't mean that it's only for the kids' room, their playroom or classroom. These puzzle floors can also be for living rooms to give an accent to your living space.
There are several puzzle-themed floor designs out there to suit every taste, and this page will show you a number of great examples.
Take a look at our list below and don't forget to tell us what you think! Do you want any of these puzzle floors for your home?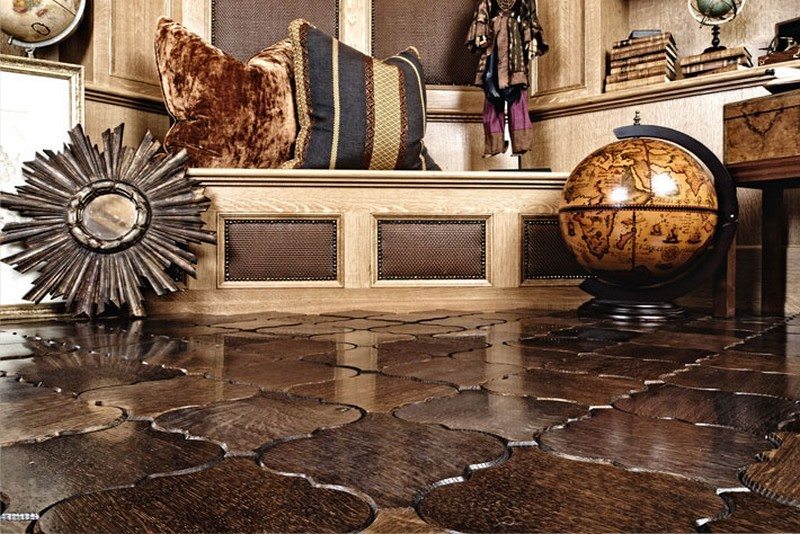 Click on any image to start the lightbox display. Use your Esc key to close the lightbox. You can also view the images as a slideshow if you prefer 

Irregular Puzzle Design
We couldn't find the original source or designer but here's a puzzle floor design that no doubt took a lot of hard work and patience!
All pieces seem to be unique from each other and the worm-like accent pieces are made with attention to detail!  
If you do have information, help us give credit to the rightful owner of this impressive work of art through the comments section. 🙂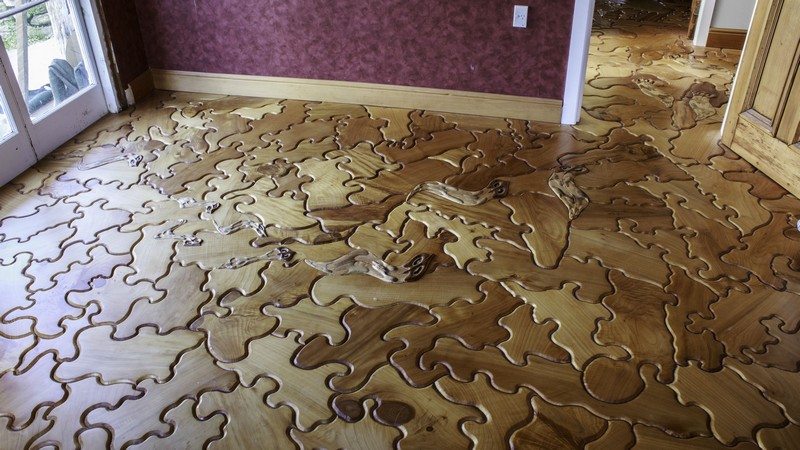 Jigsaw
Adding a jigsaw floor design to your home is a great way to add a fun and unique element to any room.
This flooring idea is perfect for the kids' room or a game room and is sure to make any space more fun and inviting.
If you're looking for a way to add a little extra personality to your home, a jigsaw puzzle floor is a great option to consider.
Sextant by Jamie Beckwith
Looking for something classy? This is just one of 12 patterns in Jamie Beckwith 's Enigma® wood flooring collection, called the Sextant.
"So simple, yet sophisticated, these sinuous curves move effortlessly across the floor, providing a dramatic foundation for any room."
The Jamie Beckwith Collection is a line of high-end surfaces that are both creative and stylish. The collection is focused on design, meaning that every detail has been carefully considered. This makes the collection perfect for those who want to create a luxurious and stylish space.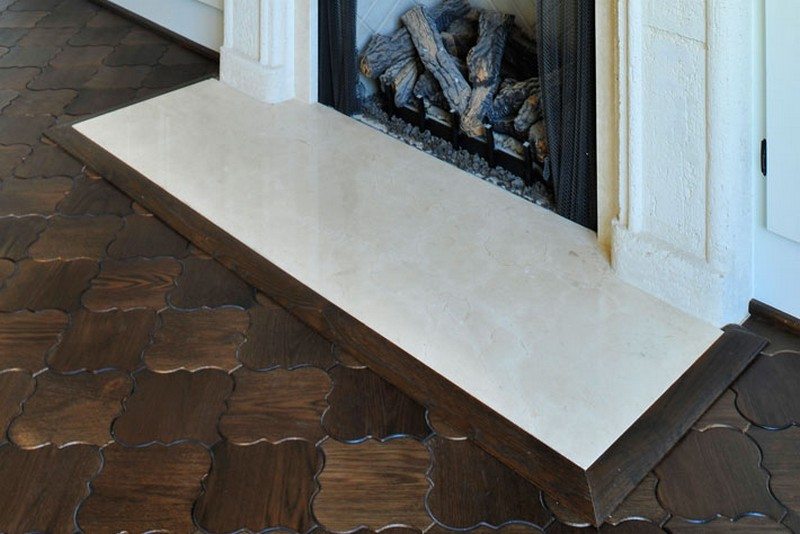 Puzzle by Barber and Osgerby
OK – these are not exactly puzzle pieces but tiles that nevertheless bring the same effect. With Edward Barber and Jay Osgerby's graphic patterned tiles possible combinations are infinite, allowing for a truly unique flooring. These Puzzle tiles are even available in several colours!
Escher Reptile Flooring by Arbore
These are wooden floor tiles by Spanish flooring Company Arbore. It was a custom floor requested by a client in Madrid in 2011 and was inspired by MC Escher's 'Reptiles' drawing.
Progetto Triennale by Marazzi
If you're looking to spruce up your floor, you should consider a puzzle tile. These unique tiles are different from your average tile, as they can fit together in a variety of ways.
They are perfect for a playroom, a kids' bedroom, or a restaurant or cafe. As you can see these tiles also look great as wall tiles!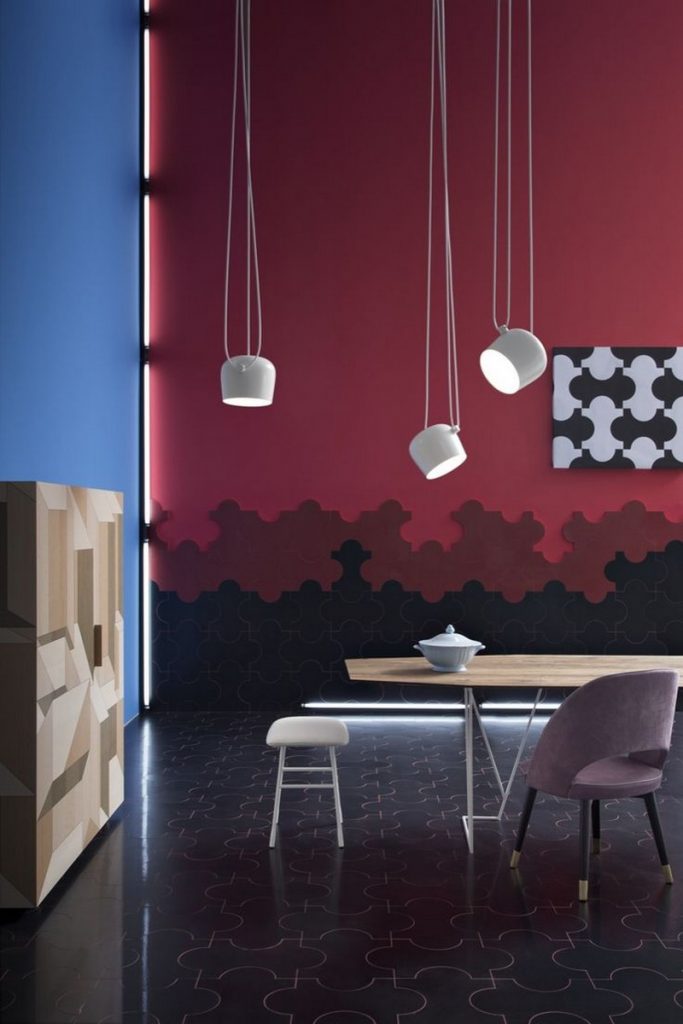 If you liked these, you will also like viewing these flooring ideas…