An outdoor pod is a type of outdoor seating that is becoming increasingly popular in today's world. These pods are great for a variety of different settings, including outdoor cafes, restaurants, parks, and other public spaces.
Outdoor pods provide a number of benefits over traditional outdoor seating, including more privacy and a more intimate setting. Some of these sturdy and durable pods feature a waterproof and UV-resistant canopy that provides shade and shelter from the sun and rain.
Wouldn't it be nice to spend some time reading or snoozing in one of these at end of a busy day?
If you're looking for a unique and stylish way to relax outdoors, why not try one of these outdoor pods? These pod-shaped seats are perfect for lounging in the sun or taking a nap in the fresh air, and they make a great addition to any yard or patio.
Plus, they're much more comfortable than a traditional day bed or sofa, and they'll last for years with proper care. So if you're looking for a new and exciting way to enjoy your outdoor space, be sure to check out these outdoor pods!
Nowadays, pods are becoming increasingly popular in rest houses and beaches.
Different outdoor pods styles
Most of these outdoor pods are made of rattan which is strong and durable, making them a great choice for outdoor furniture.
Rattan is also a stylish material that can add a touch of elegance to any outdoor setting. Rattan is a popular material to use in outdoor furniture for a number of reasons. First, it is extremely durable and can withstand a lot of wear and tear.
Second, it is also very easy to clean and maintain, which is ideal for busy families or those who entertain often. Finally, rattan furniture has a classic, timeless look that can easily be incorporated into any outdoor space.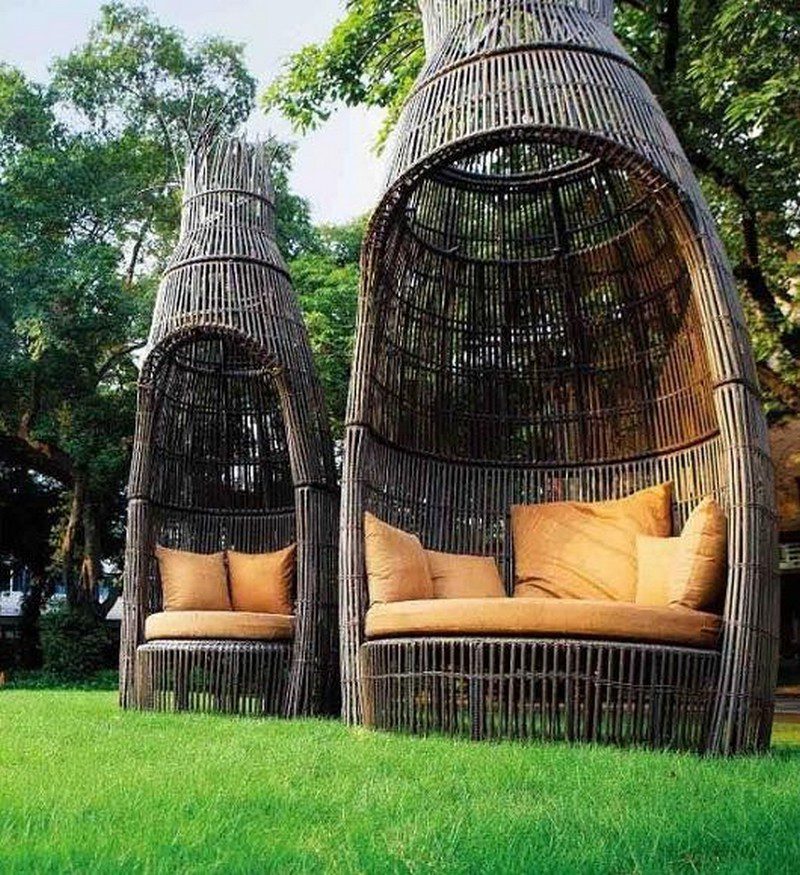 Cocoon
If you're looking for a unique and cozy way to spend time outdoors, consider investing in a cocoon-style pod. These pod-like structures provide a comfortable and private space for you to enjoy the outdoors, whether you're by yourself or with friends. Plus, they're perfect for napping or simply relaxing.
There are a variety of cocoon-style pods on the market, so you'll be able to find one that fits your needs and budget. Some pods even come equipped with features like heating and cooling, so you can use them year-round.

Crescent Moon
The beauty of the crescent moon outdoor pod is that it creates an ambience of calmness and relaxation. This outdoor pod is perfect for the outdoors where most people enjoy leisure time. It has a large rattan crescent moon design that is usually around 5 feet in diameter and 4 feet tall. It has a wooden base that can support heavy weight.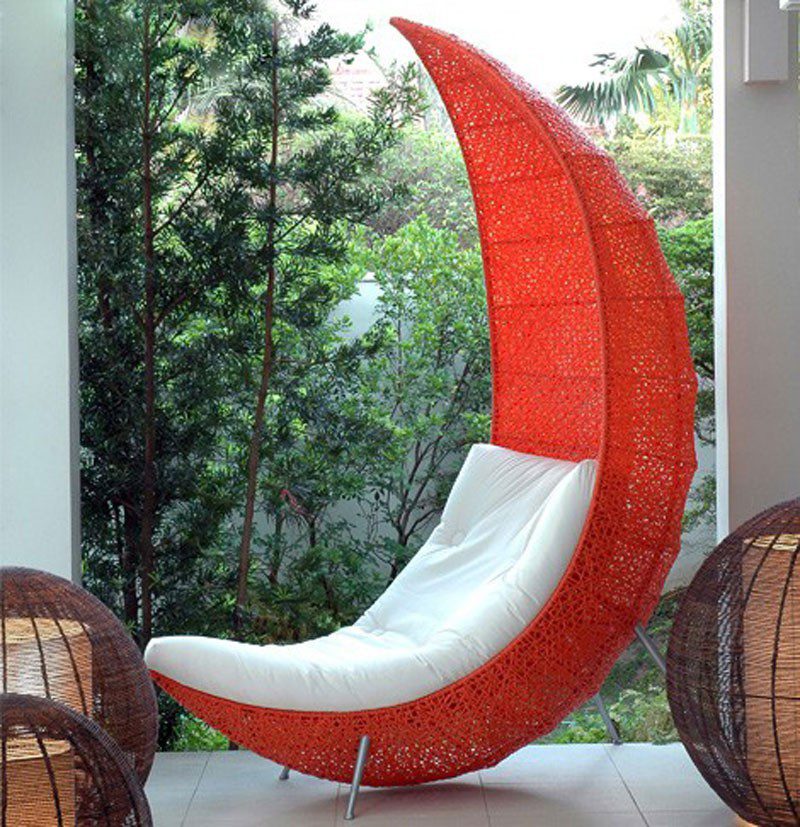 Rocking Outdoor Pod
They can help create a more comfortable and relaxing environment, as the rocking motion can help to lull users into a state of relaxation.
Additionally, Outdoor Pods can help to shield users from the sun and other elements, providing a more enjoyable experience overall. Rocking Outdoor Pods can also add a touch of sophistication to any outdoor space, making it more enjoyable to spend time in.
No matter which type of pod you choose, you're sure to enjoy spending time in your own private oasis.
Click on any image to start the lightbox display. Use your Esc key to close the lightbox. You can also view the images as a slideshow if you prefer  😎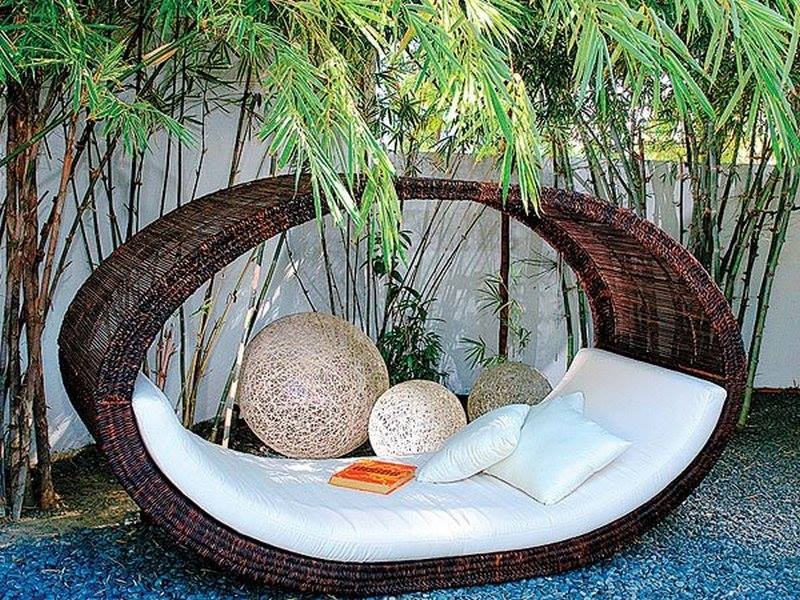 If you enjoyed this, you might also want to check out a few other pieces of furniture…